Customer Foreign Clearance
Customer Foreign Clearance
Updated by Implementation
What is Customer Foreign Clearance?
Customer Foreign Clearance refers to settlement of foreign customer accounts.
Overview
User can settle accounts bill to receipt. It will give a number to settlement that is called clearing number. An entry for currency fluctuation will be posted in respective customer & ledger accounts.
Use Case
Suppose there is firm "XYZ" Ltd. They do lots of transactions with foreign Customer and due to that they face lots of difficulty to identify which receipt belongs to which bill.
With this option, user can clear bill with receipts. User can settle multiple documents at one time.
Steps to be performed for clearance of documents.
1.Go to Account Receivable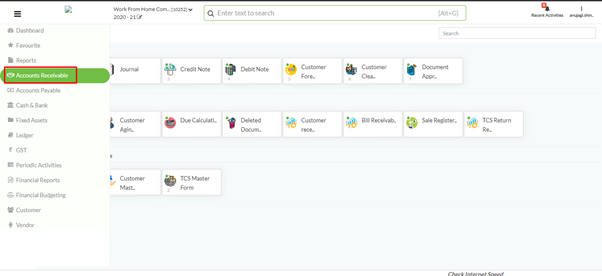 1.1.Go to Transaction-> Click on customer foreign clearance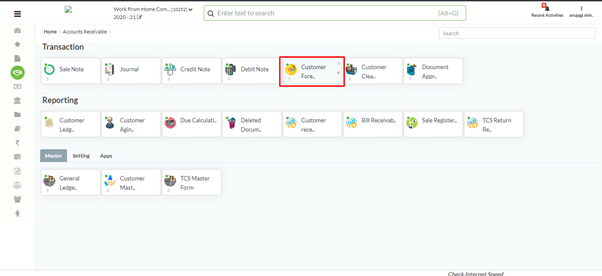 2.Select here Customer and all transaction for that Vendor will reflect there.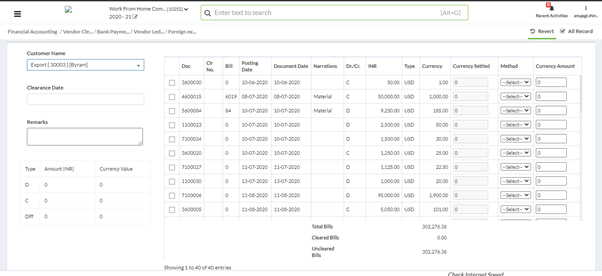 2.1. A)Full clearance case->i)In foreign clearance we need to select  equal debit and credit value of foreign currency not INR ii)Difference of foreign currency debit credit should be zero. iii)Save & continue button will appear on screen.  iv) Click on save and bill will be cleared.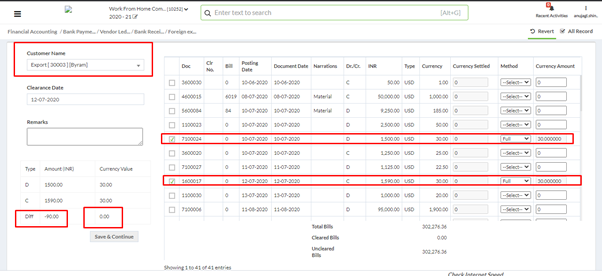 B)Simulation for fluctuation entry will appear on screen. Click on save.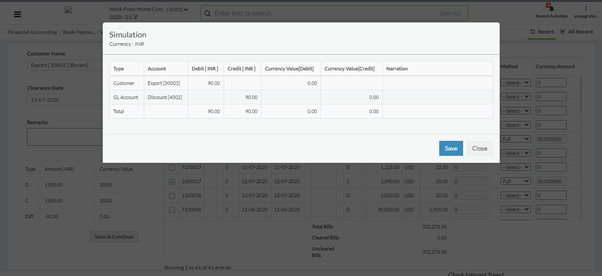 C)Check Customer Ledger-> Both documents are marked cleared. And an entry is posted for currency fluctuation.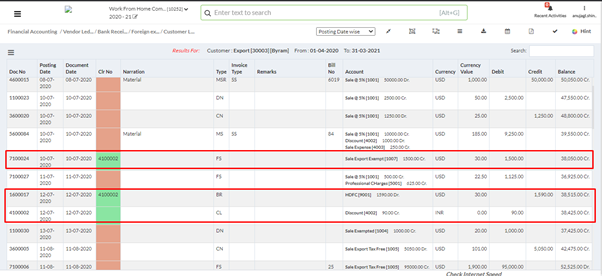 2.2.A)Partial Clearance-> i)Selected partial and fill value in foreign currency ii)Click on save & continue.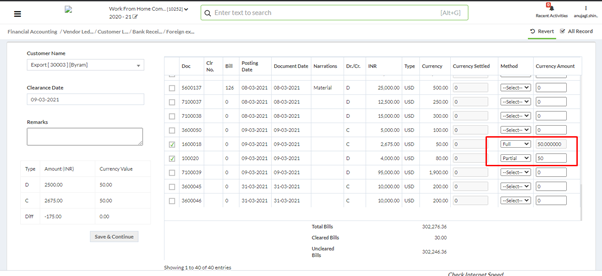 B)Check Customer Ledger-> The partial cleared document will appear Yellow colored.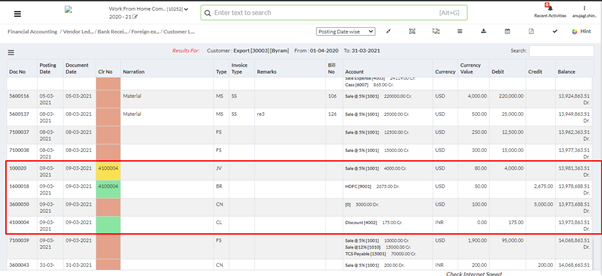 3.If user has wrongly cleared the document then user can revert or cancel the clearing. Select Customer and click on revert button marked in below screen shot.