Updated by Implementation
What is Gate pass?
In many large organizations, a lot of movements take place every day. It may be employees moving in or out. All these movements of the organization's premises, factories, and companies need to be monitored and controlled. This is where the concept of a gate pass comes into play. Gate pass can be used to authorize the movements of employees from the premises of the organization. It will help to monitor and track all the movements happening in an organization.
Overview -
There are a lot of advantages if the gate pass system is implemented in an organization. The first and foremost being the restriction of unauthorized movement in the organization's premises, and apart from this, the gate pass allows the organization to get a record of the time of movement and to track the person responsible for the movement. In the case of materials, gate pass prevents the theft or unauthorized carry. It also improves the discipline inside the organization.
Use cases -
It is for employees who want to move out of the company for any personal or official purpose. Either way, he/she would have to apply for the gate pass and submit for the approval of the head of department (HOD). If HOD approves the reason, he will approve and then the pass is verified by the HR. The HR will sign off the document after noting down the movement. Finally, the employee can submit the gate pass to move out. This is an effective way to restrict unauthorized movement.
Steps to be preformed to apply gate pass –
1. Open gate pass folder
2. Click on apply gate pass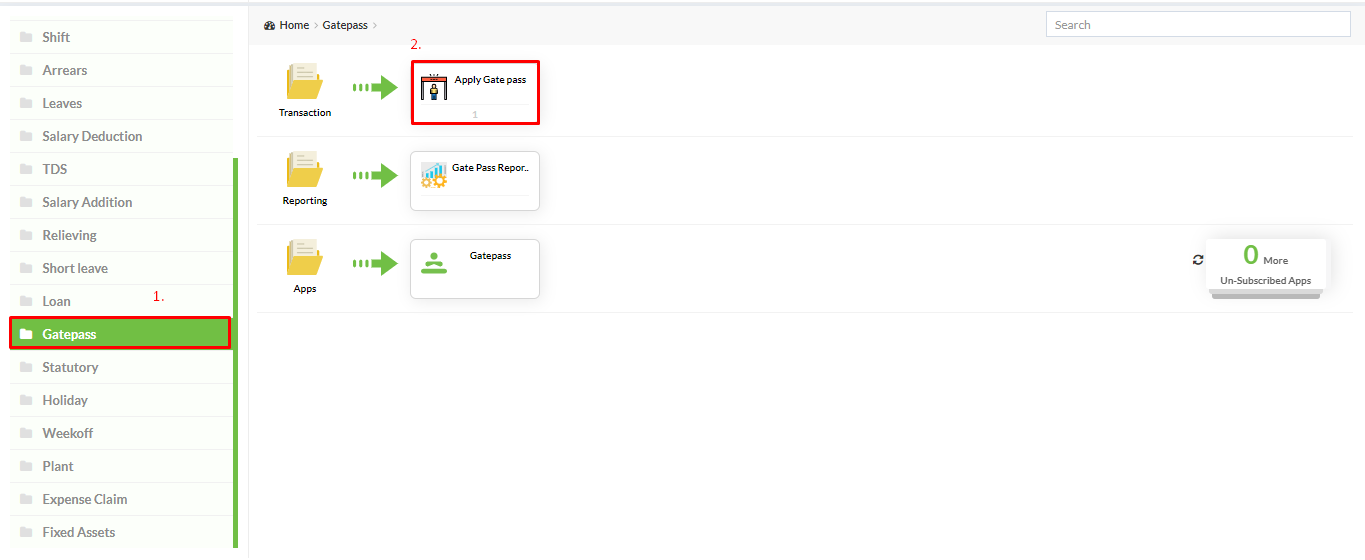 3. Select employee ID from drop down
4. Select gate pass type ( Official, Personal or Short leave)
5. Select From and To date
6. Select From and To timing
7. Add Remarks.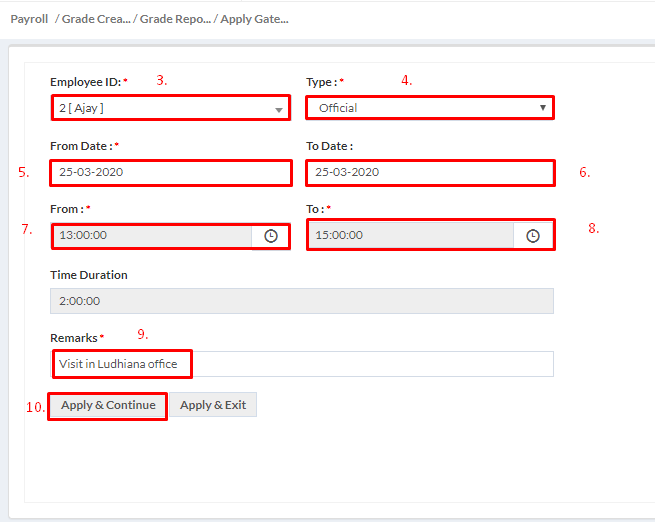 8. Click on Apply &Continue.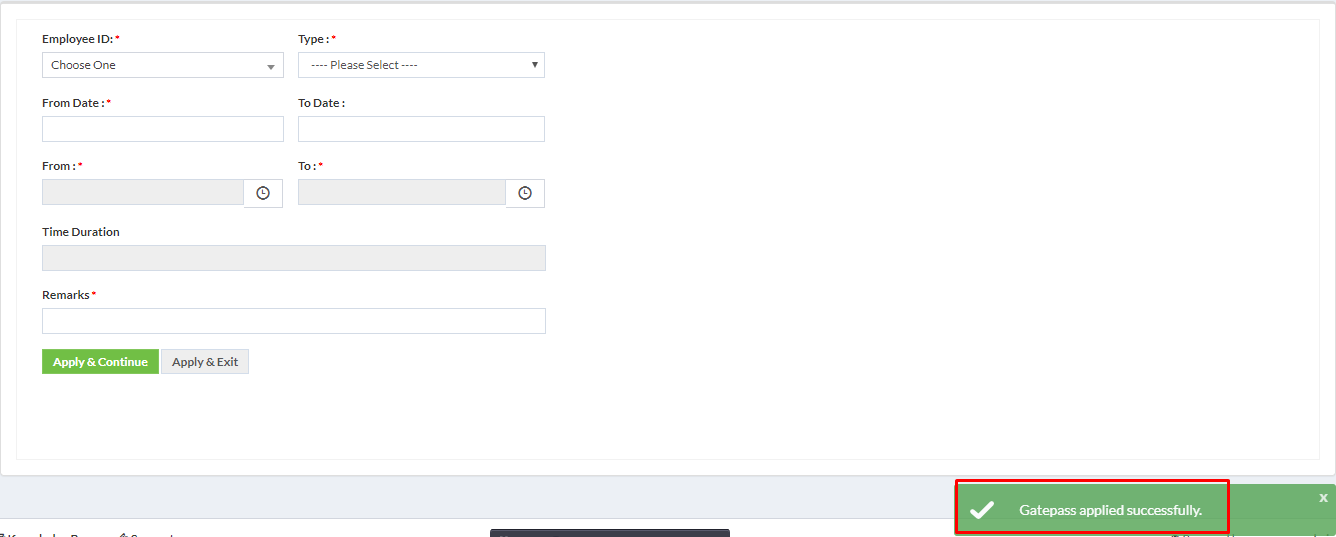 9. User can check the Report from the report icon.