Updated by Implementation
What is machine maintenance ?
Machine maintenance is the work that keeps mechanical assets running with minimal downtime.
Machine maintenance can include regularly scheduled service, routine checks, and both scheduled and emergency repairs. It also includes replacement or realignment of parts that are worn, damaged, or misaligned.
Overview
Zen scale's system of production Planning, machine maintenance is a master which is assigned to particular activities. It helps to run a smooth production flow and optimum utilization of resources to generate finished items within given target time period.
Use cases
Suppose that there is a company Shri Pvt. Ltd. that manufactures shirts. There are a lot of processes involved like stitching, sewing and designing these tasks are assigned to the respective departments and machines. As soon the the corresponding jobs are received, the departments are required to send back a confirmation in order to validate the assignment of the jobs. Every activity is done with particular machine with their accordingly maintenance.
Zen scale's allows them to create machines maintenance as they need and assigned to performing activities in the flow.The reports present adequate information on various aspects of the business to compete work order. It help managers to monitor the performance of the activities.
Steps to be performed
Click on website
https://www.zenscale.in/pp/app_home_beta_new
1.The page will open.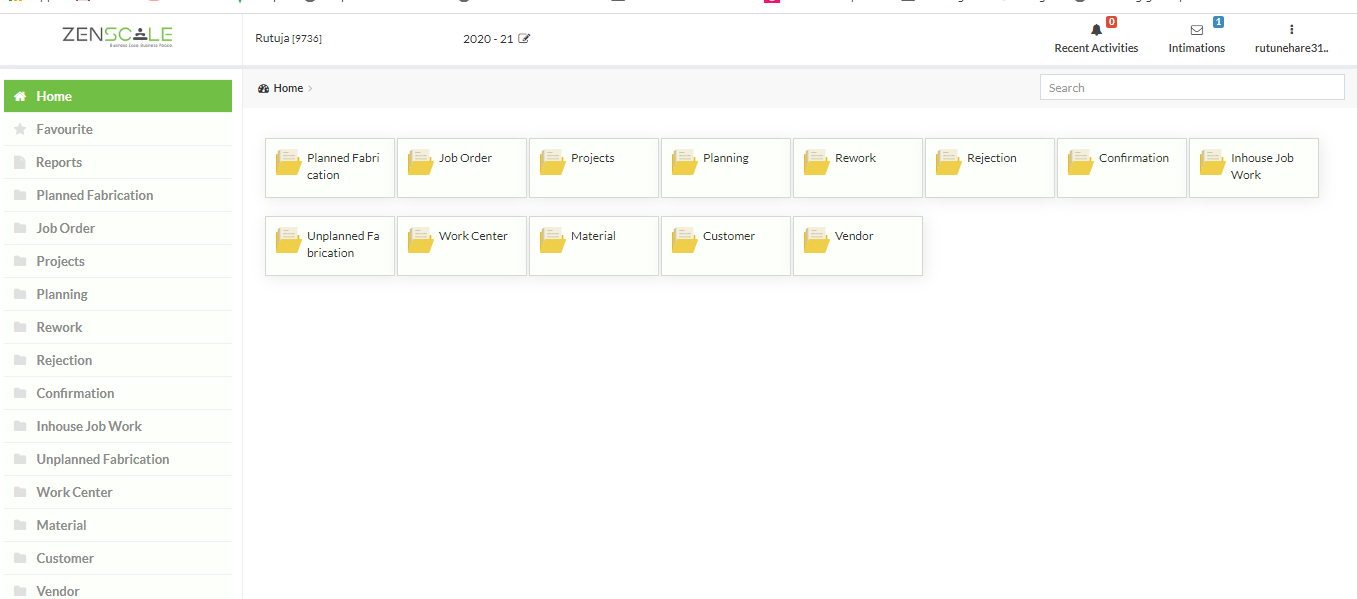 2. Then click on work center folder.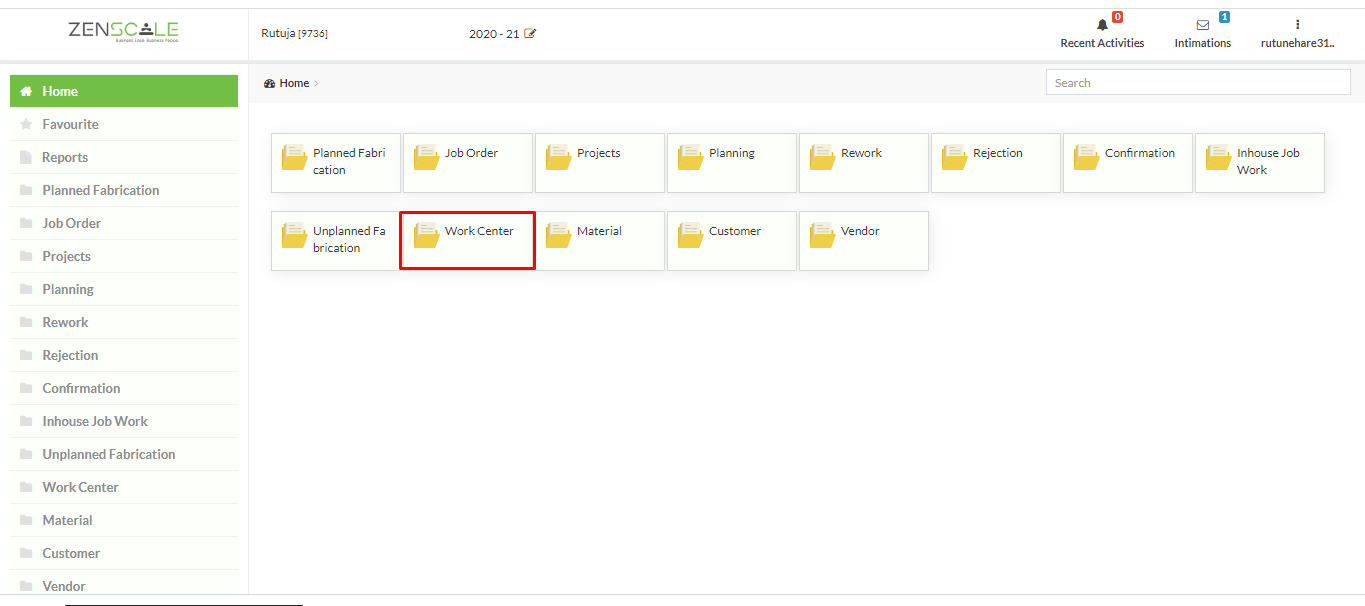 3. The page will open and fill the mandatory which is highlight as given below.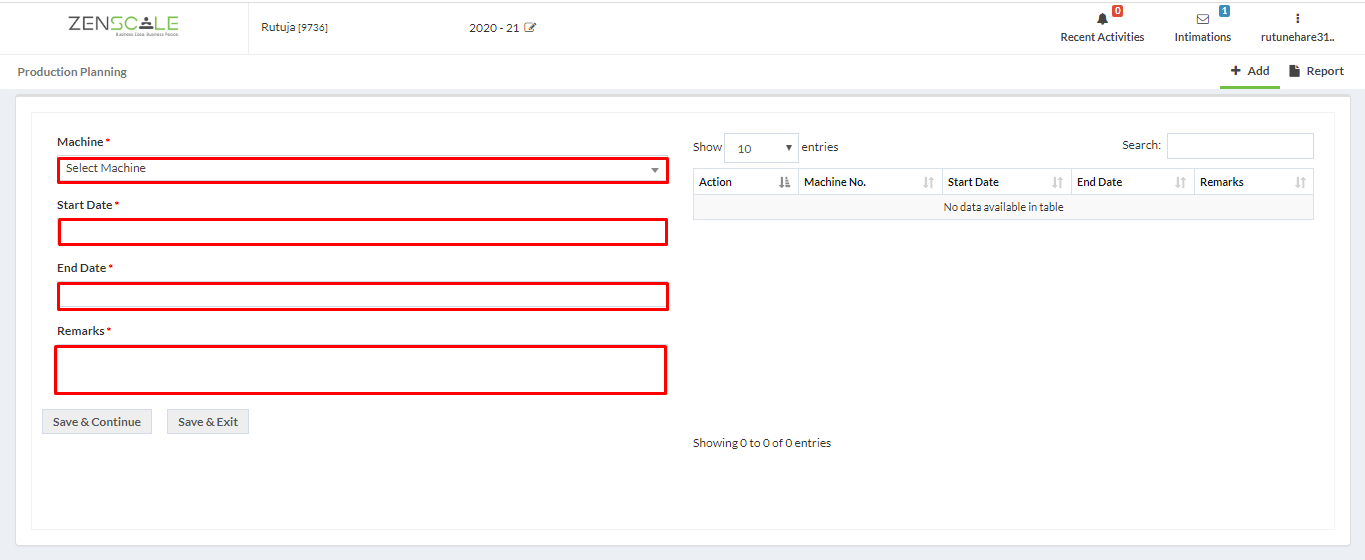 4. After filling up the mandatory click on save and continue.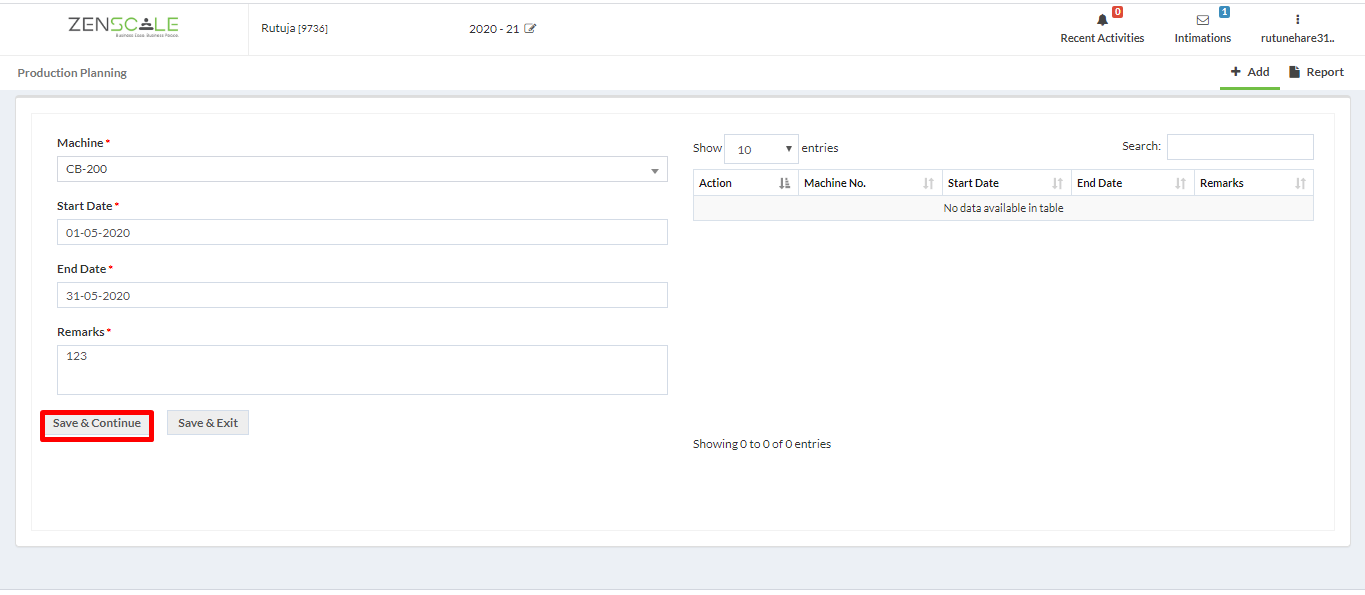 5. Then it will show, machine saved successfully,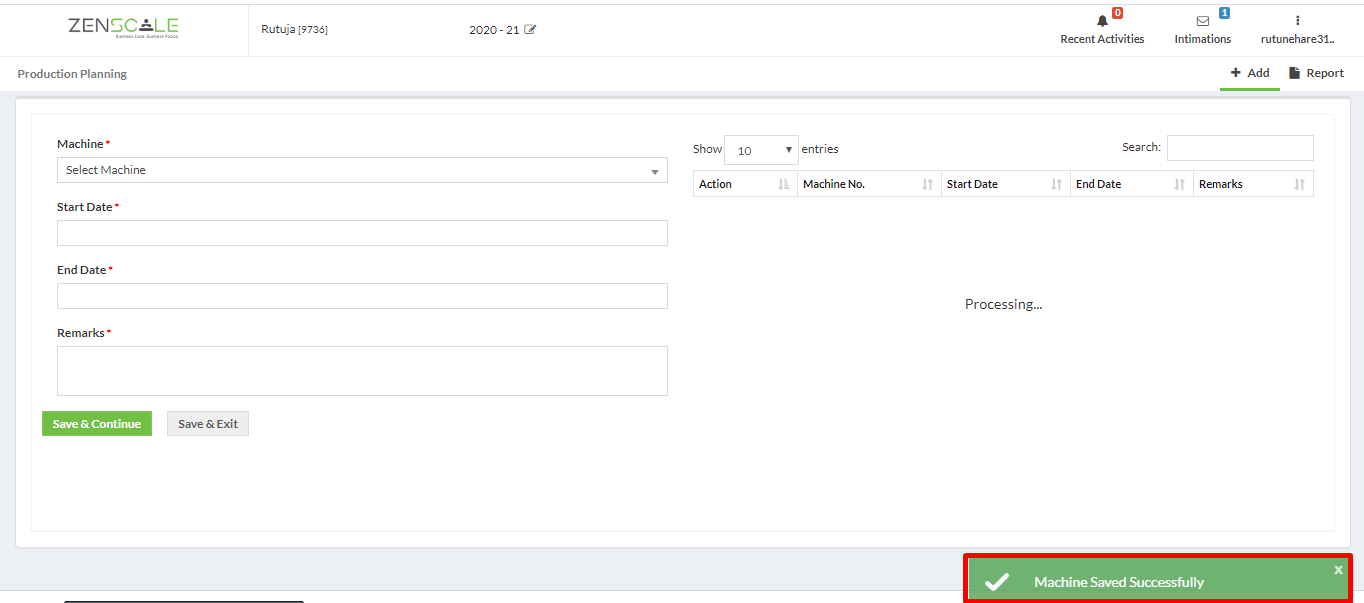 6. The created machine no. will show,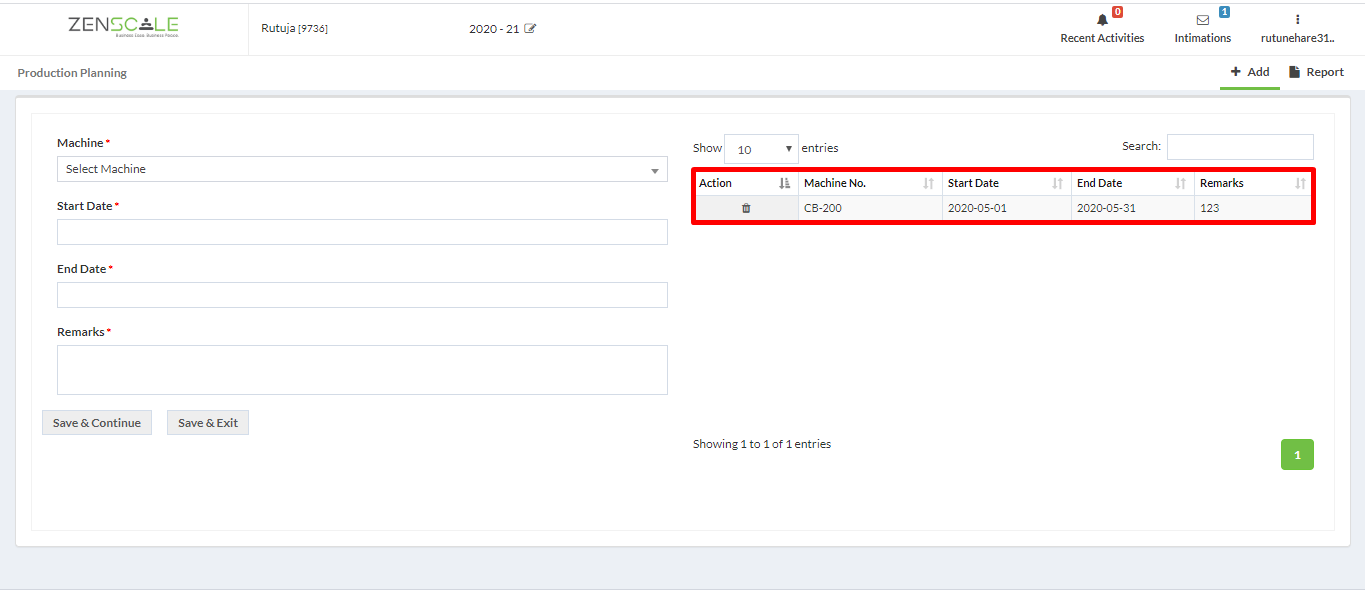 7.To see report click on report.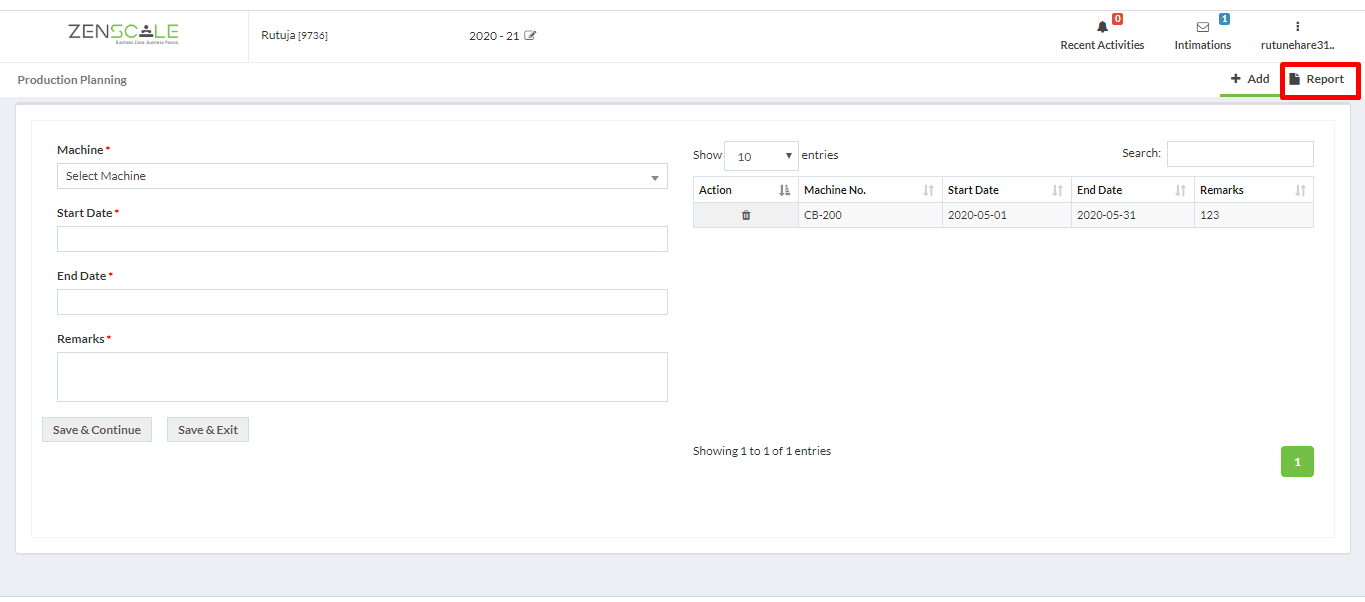 8. The page will show select date and then click on search.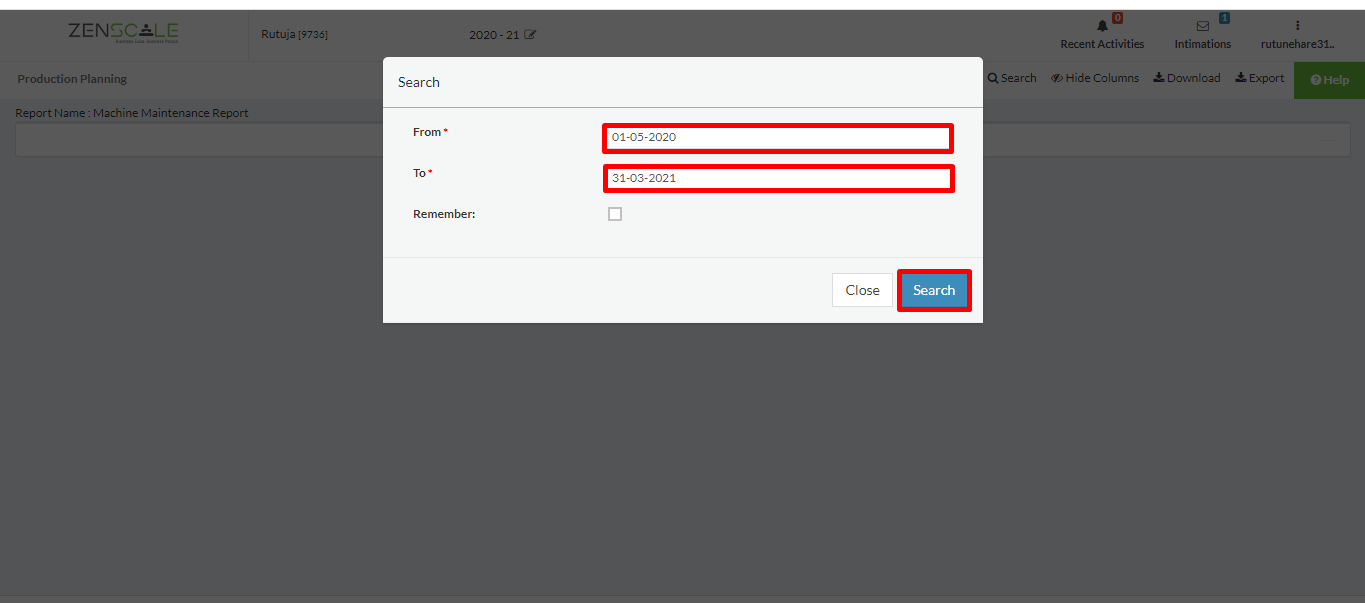 9. The report will show,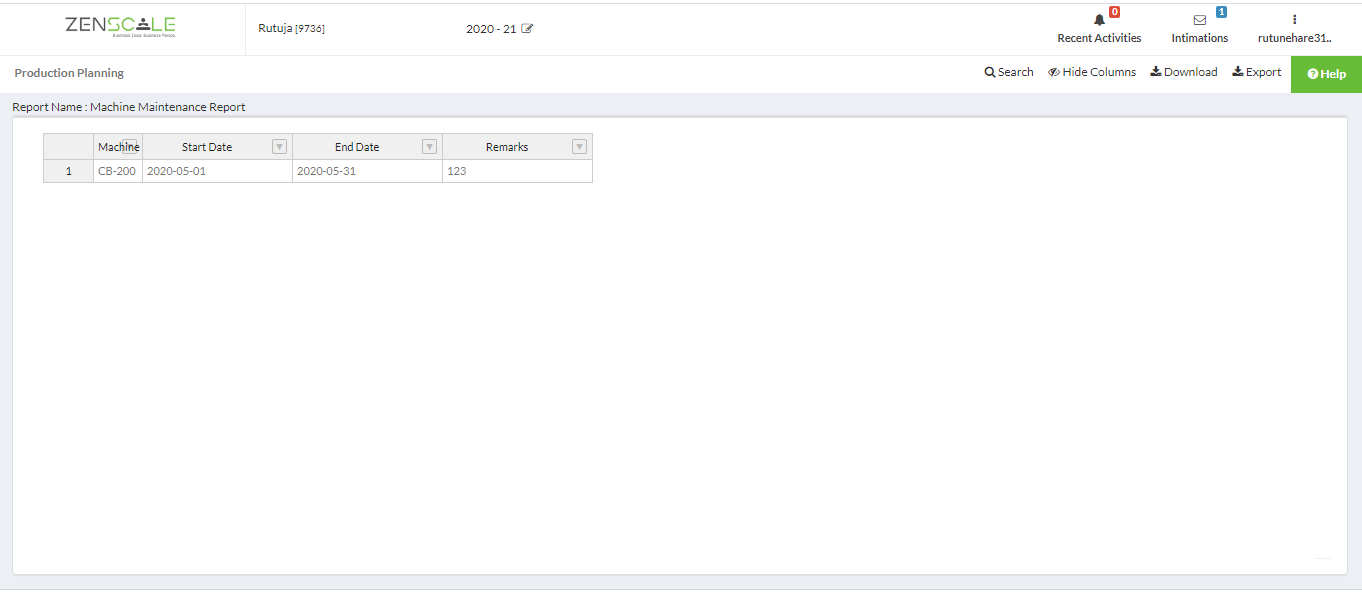 10.To get the print click on export option.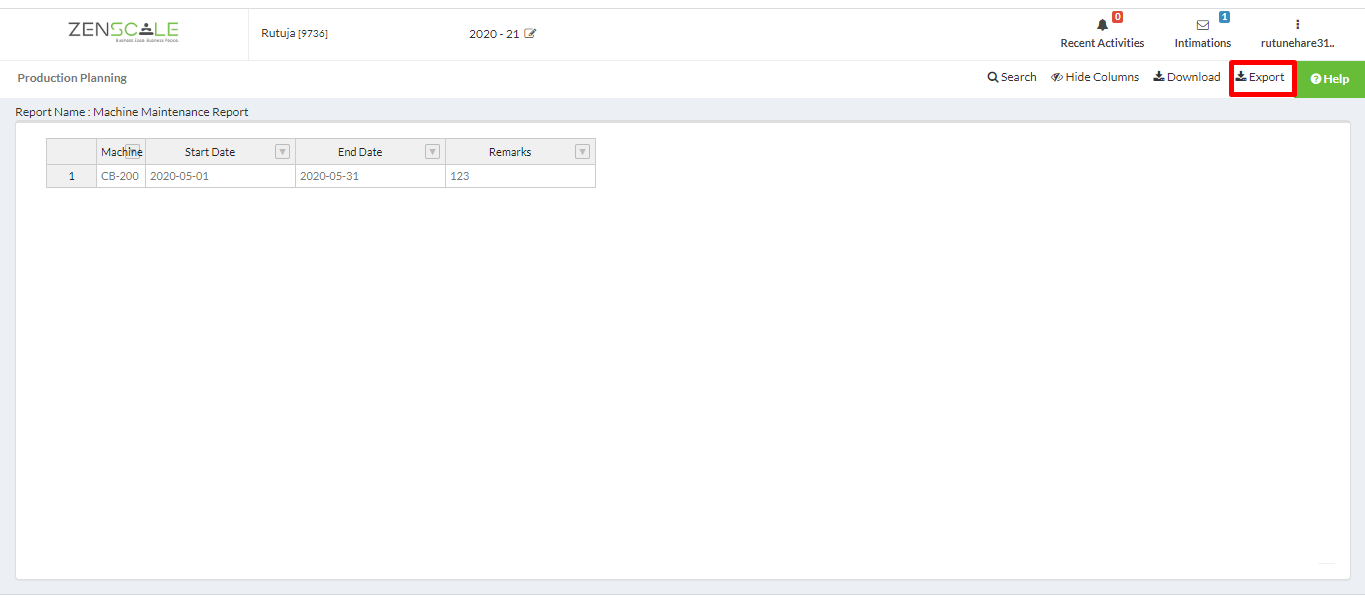 11. Select column and click on all the column and then click on print option.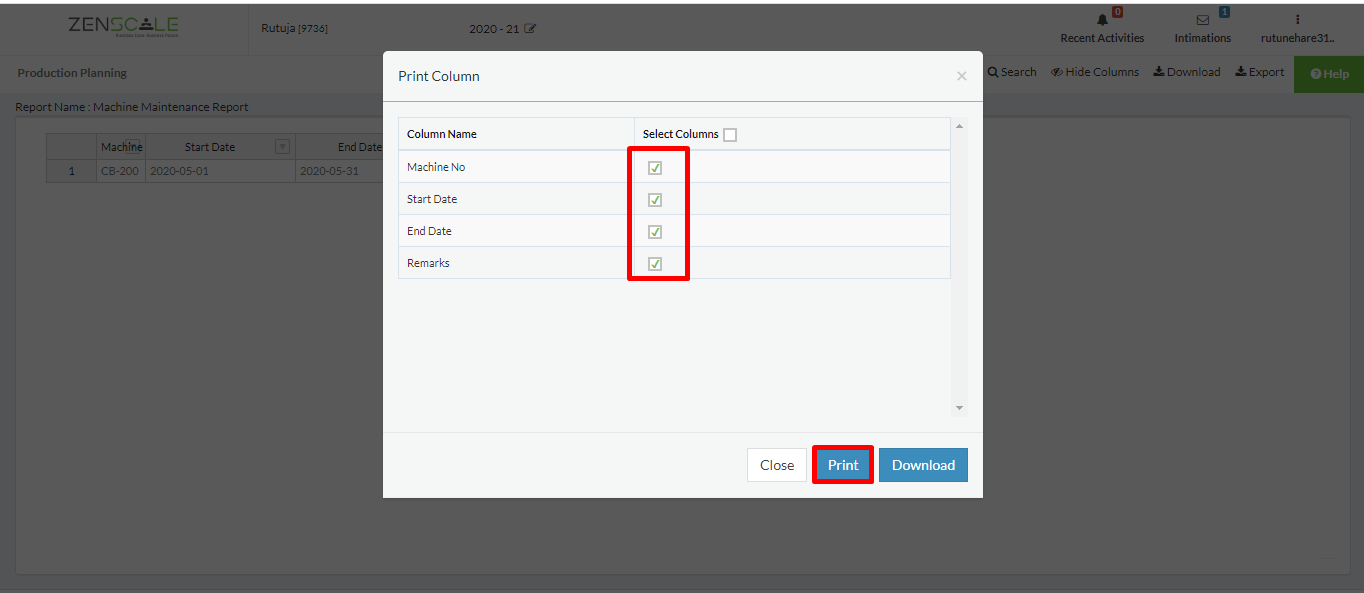 12.The print will show,