Updated by Implementation
what is Catalog?
In general, Catalogs contain information on articles, including their prices and article numbers.Similarly in Zenscale, Catalog performs as product catalog which keep all information about the product with their MRPs, Product Image and article number. It mproved reliability, updating and relevance of Product data in circulation.This Eliminates of time spent inputting Product data again and again.
How it work:
Zenscale catalog allows user to add product catalog and directly sent to their customers via mail. In that mail there will be a link with this link customer can add products as they need and directly place order. After this, you can see upcoming booking in zenscale and save into sale order and deliver products to their customers. It Simplify the booking process for the user. It also improves the in business processes and Better control from booking to sale invoice.
Steps to be performed :
1. Go to Zenscale Home page and click on Material Management.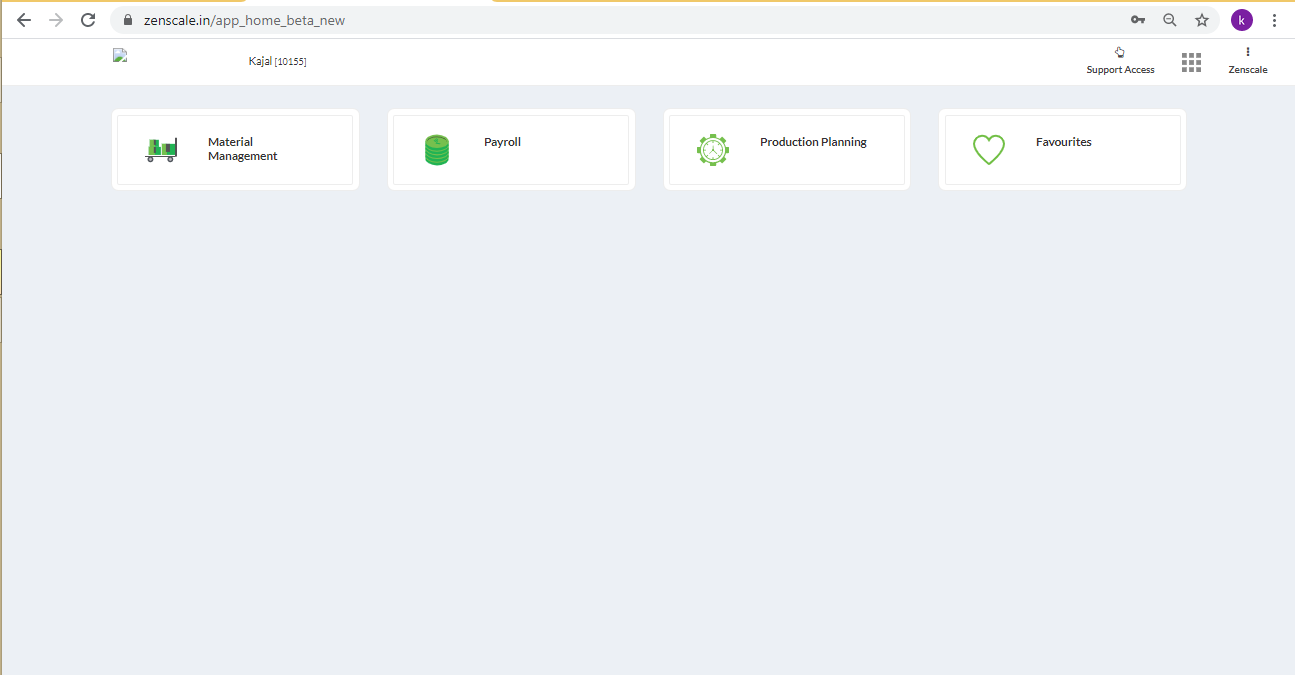 2. Now, click on sale.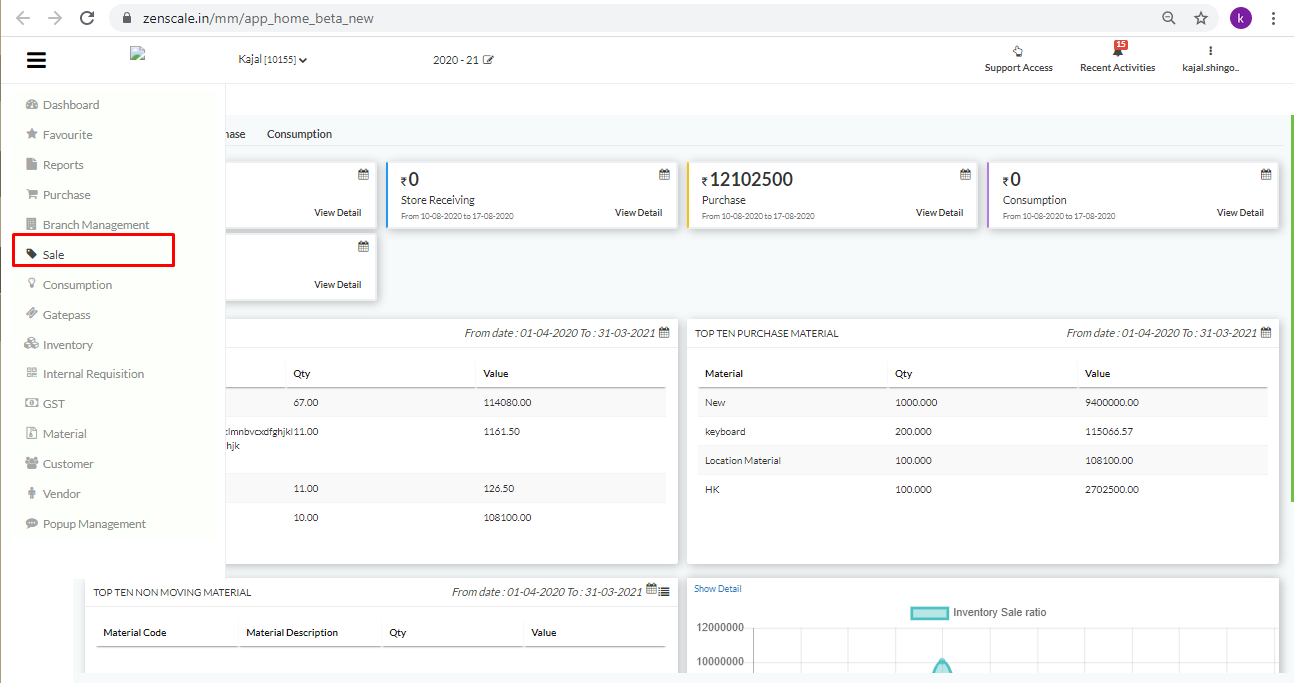 3. Go app section and click on Catalog app.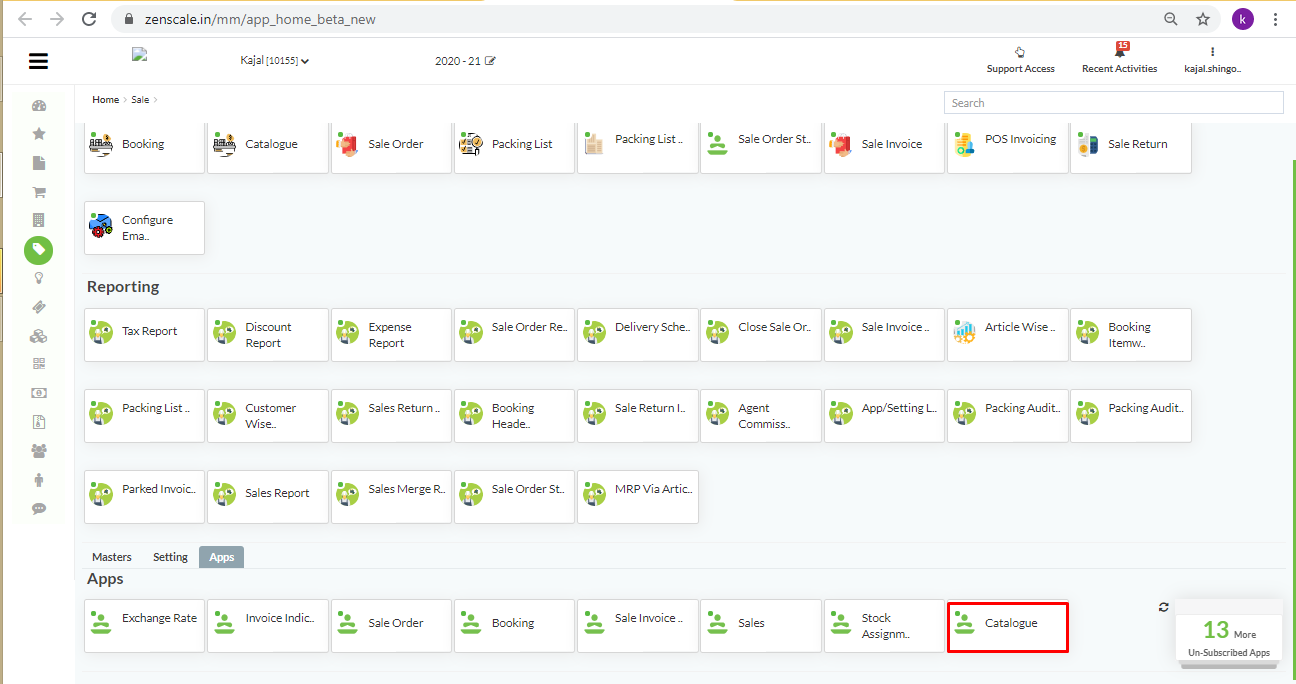 4. Turn on setting as shown below.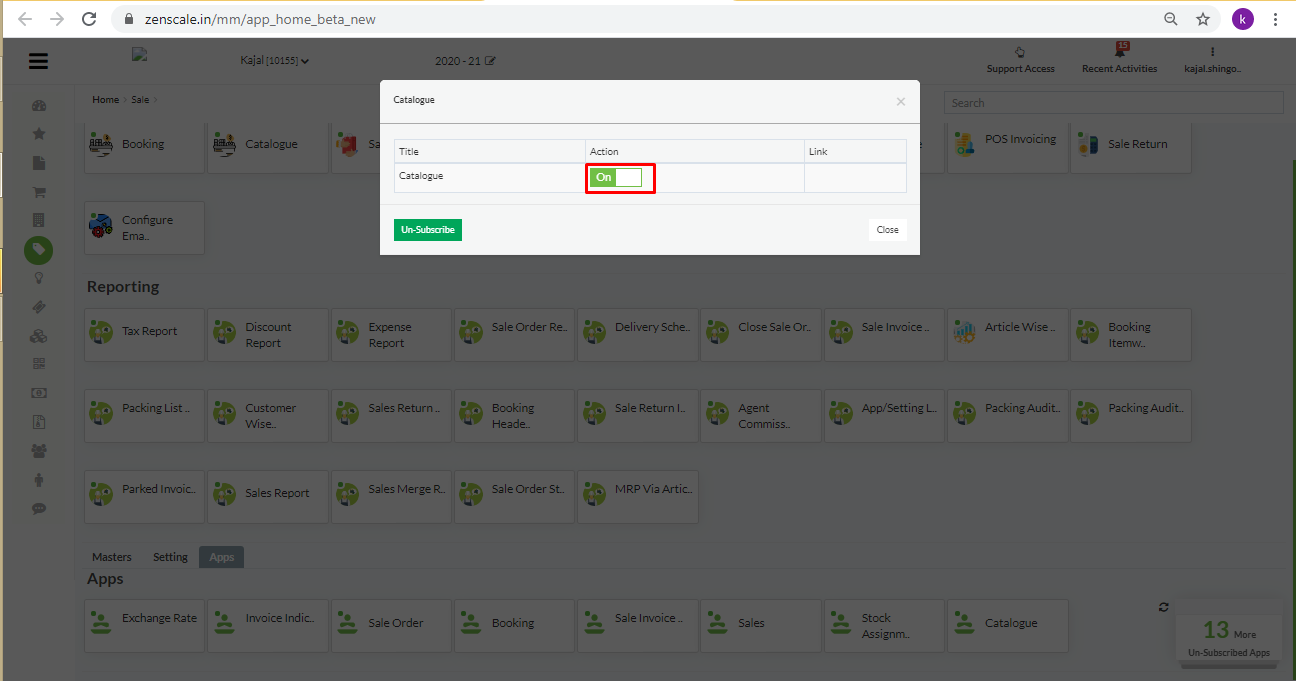 5. Next, click on catalog as shown below.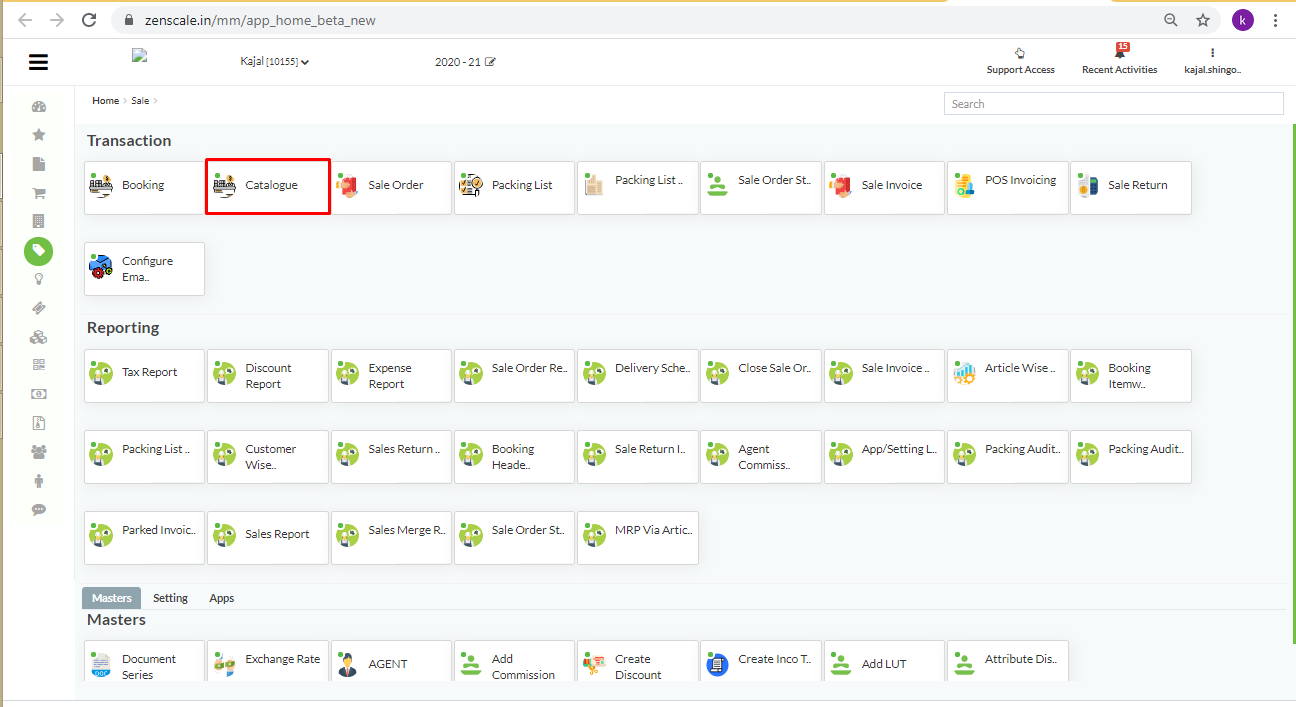 6. Screen will appear like this. Here, select material as required.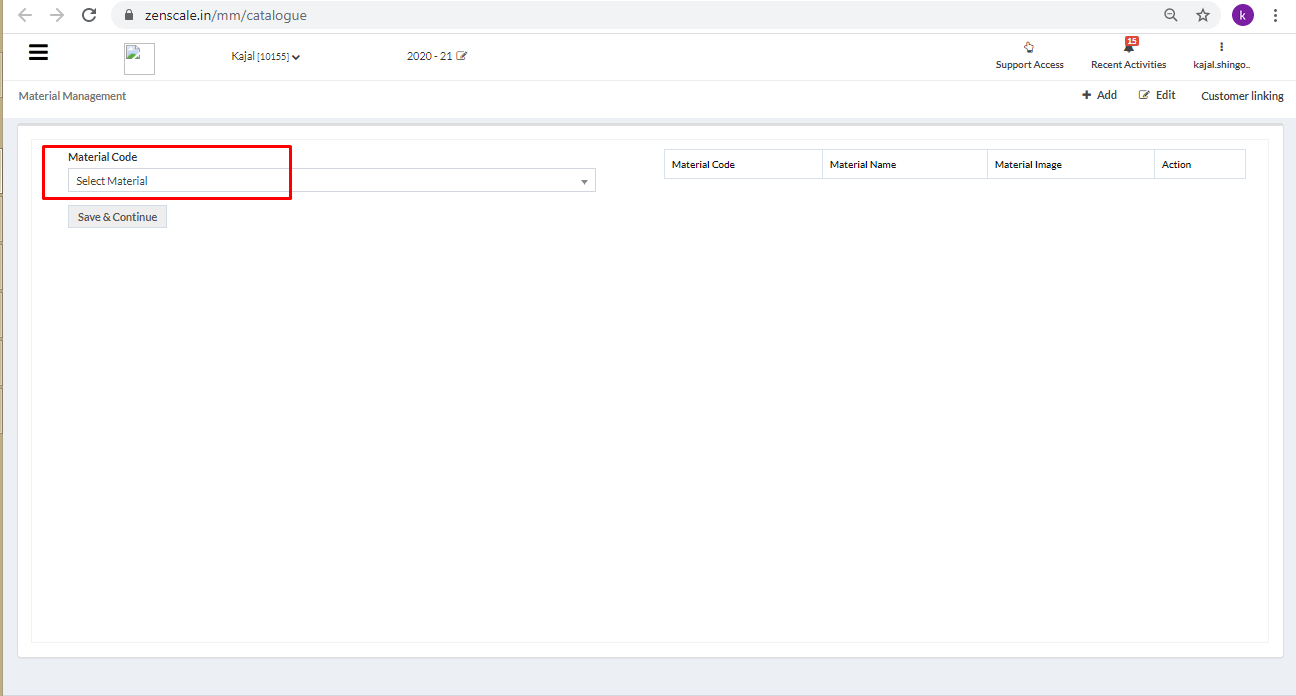 7. Material Name and Image appear like this.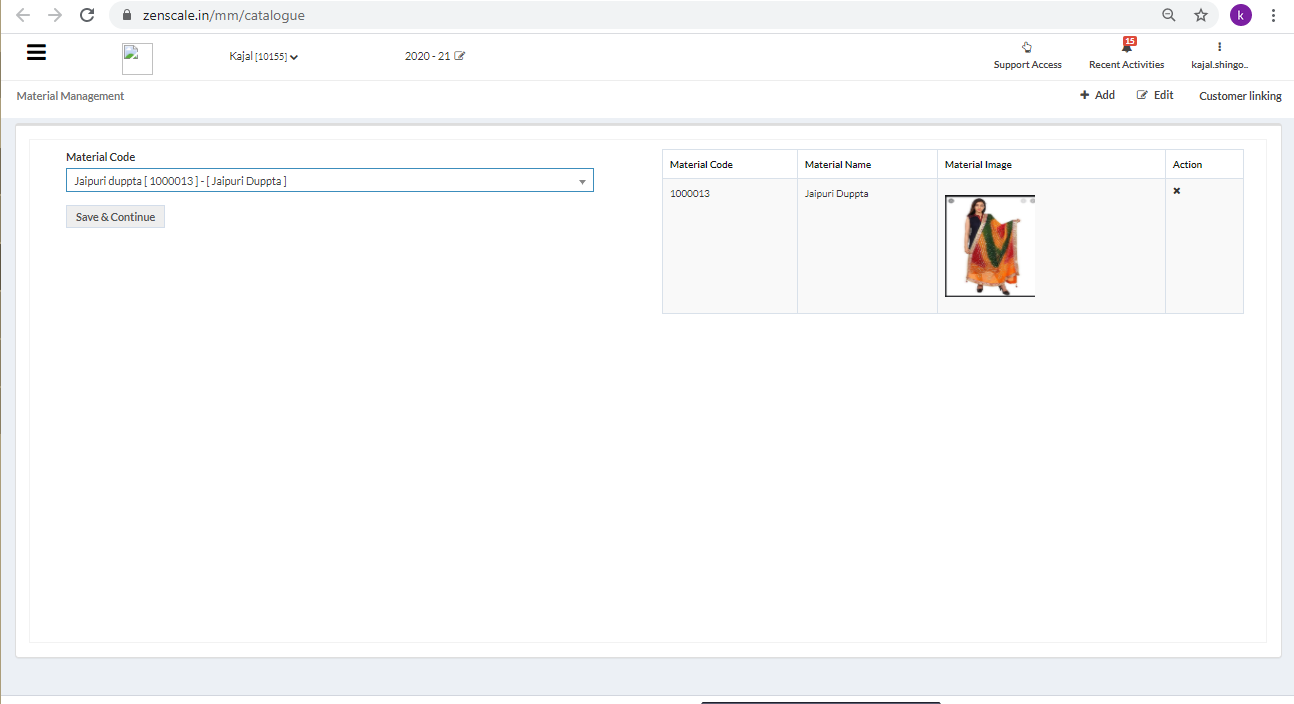 8. Click on save and continue.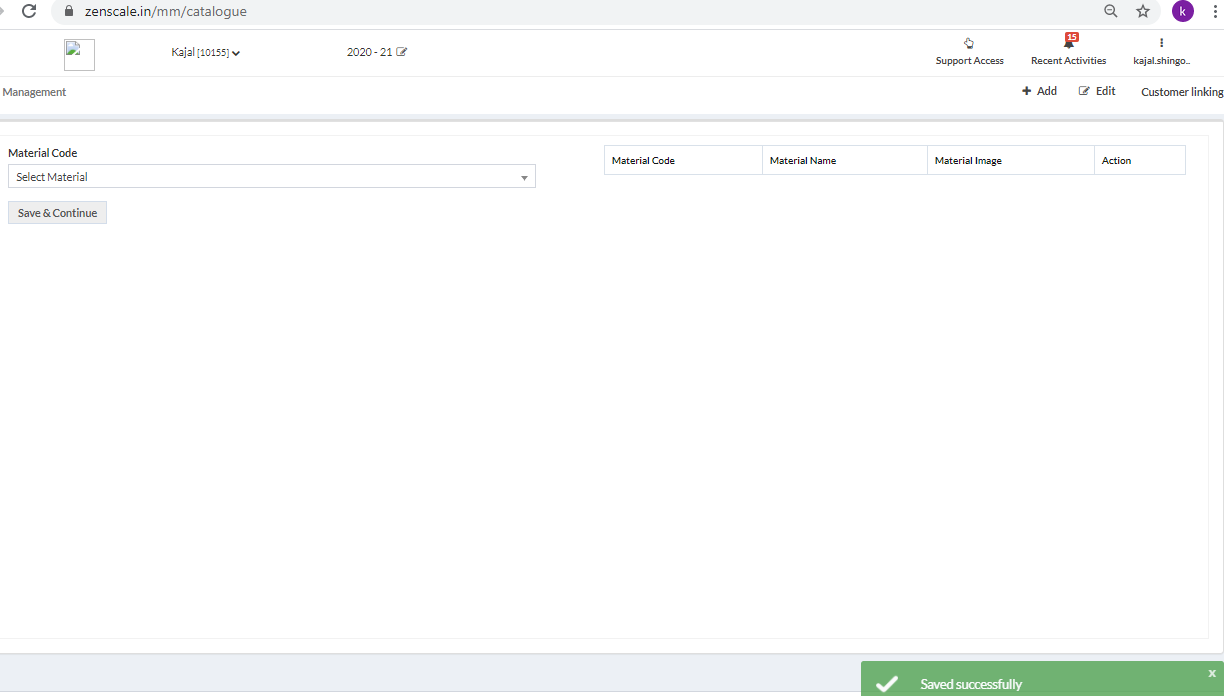 9. Click on customer linking.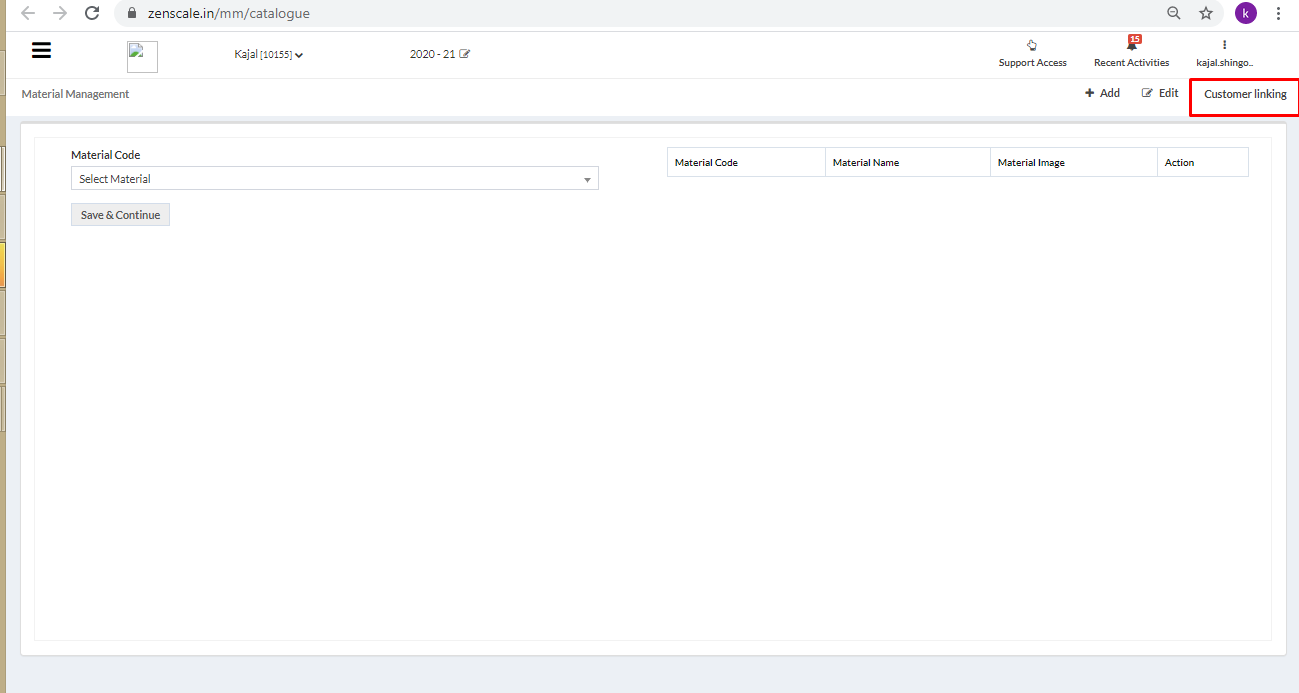 10. Now, Select catalog id.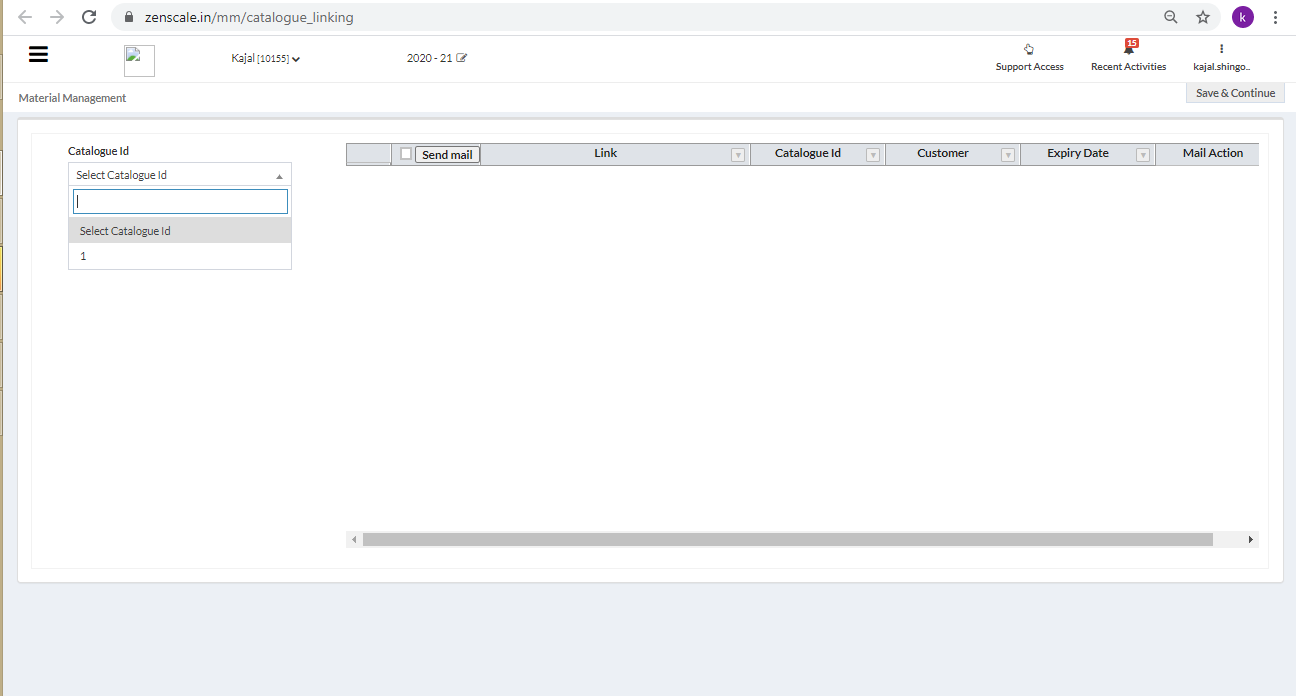 11. Select customer name.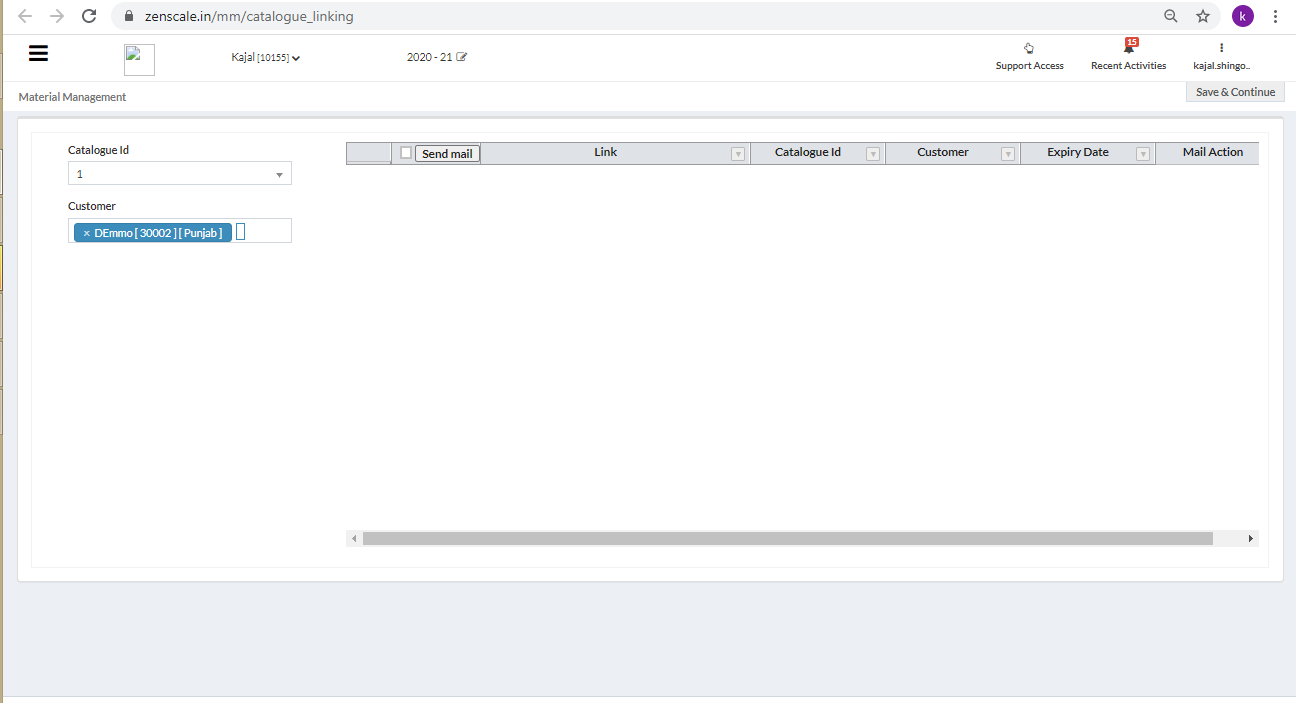 12. Click on save and continue.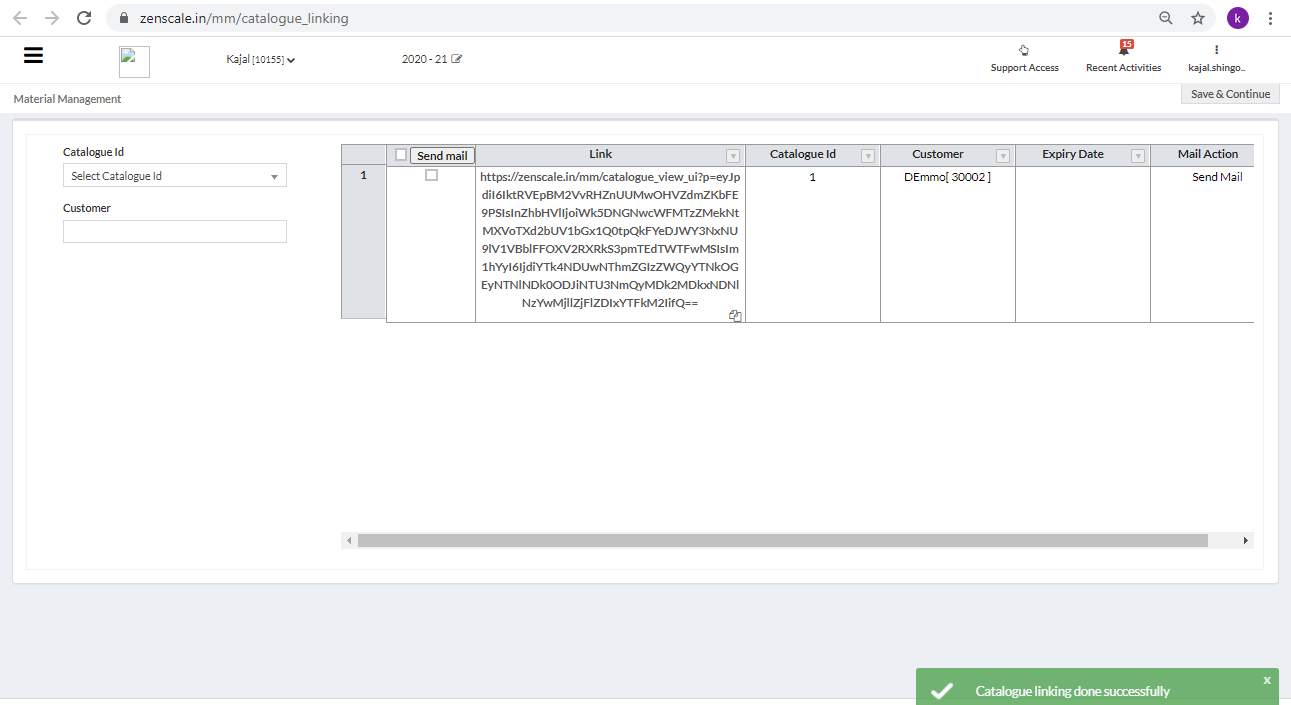 13. Click on sent mail and select expiry date.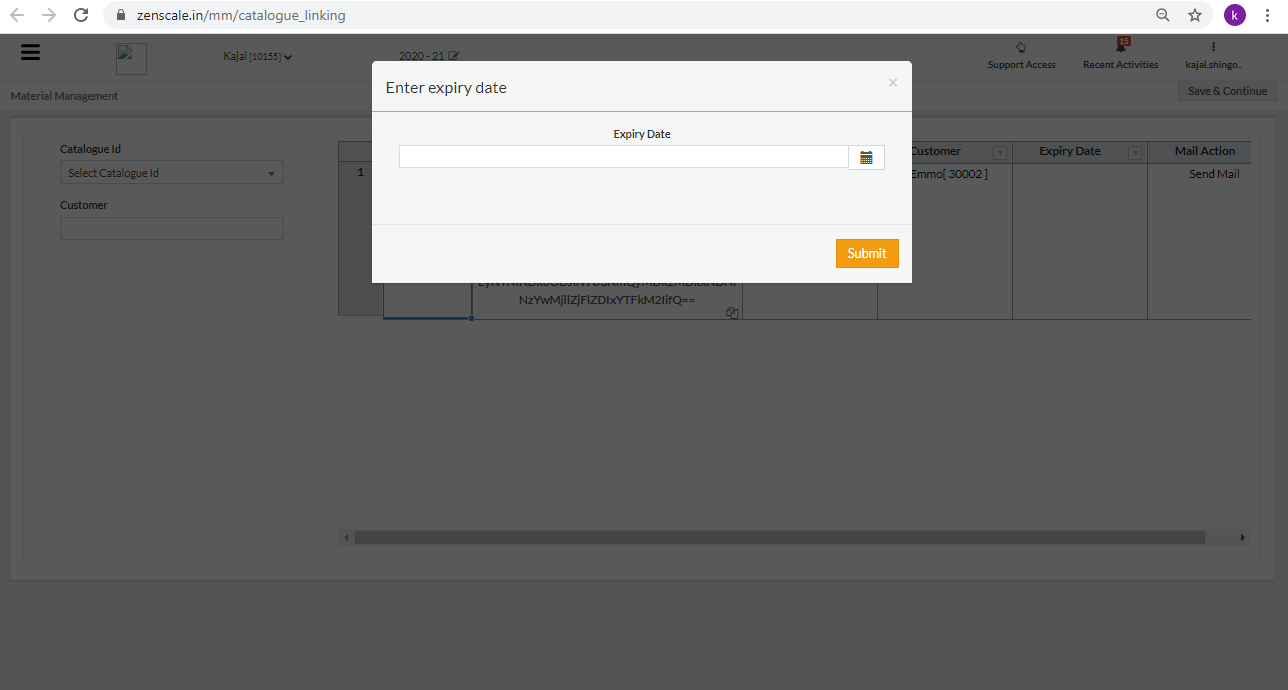 14. Click on send it and your customer will receive mail with catalog link.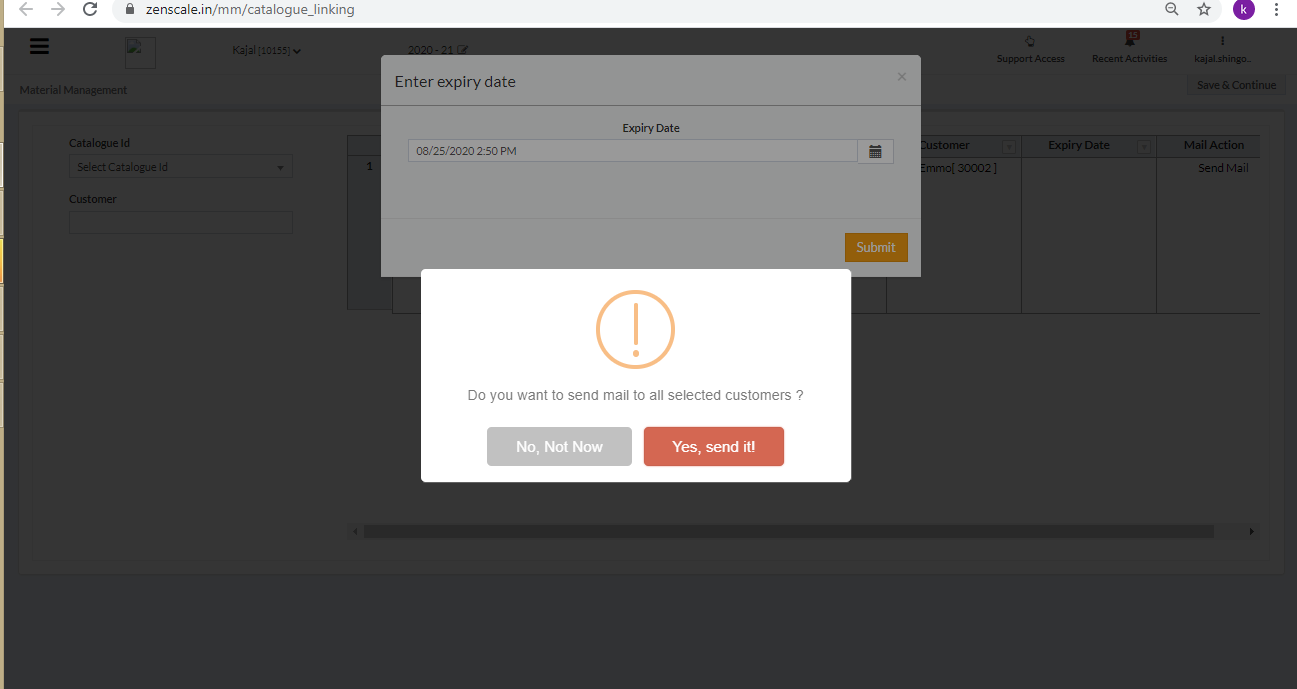 15. Mail sent.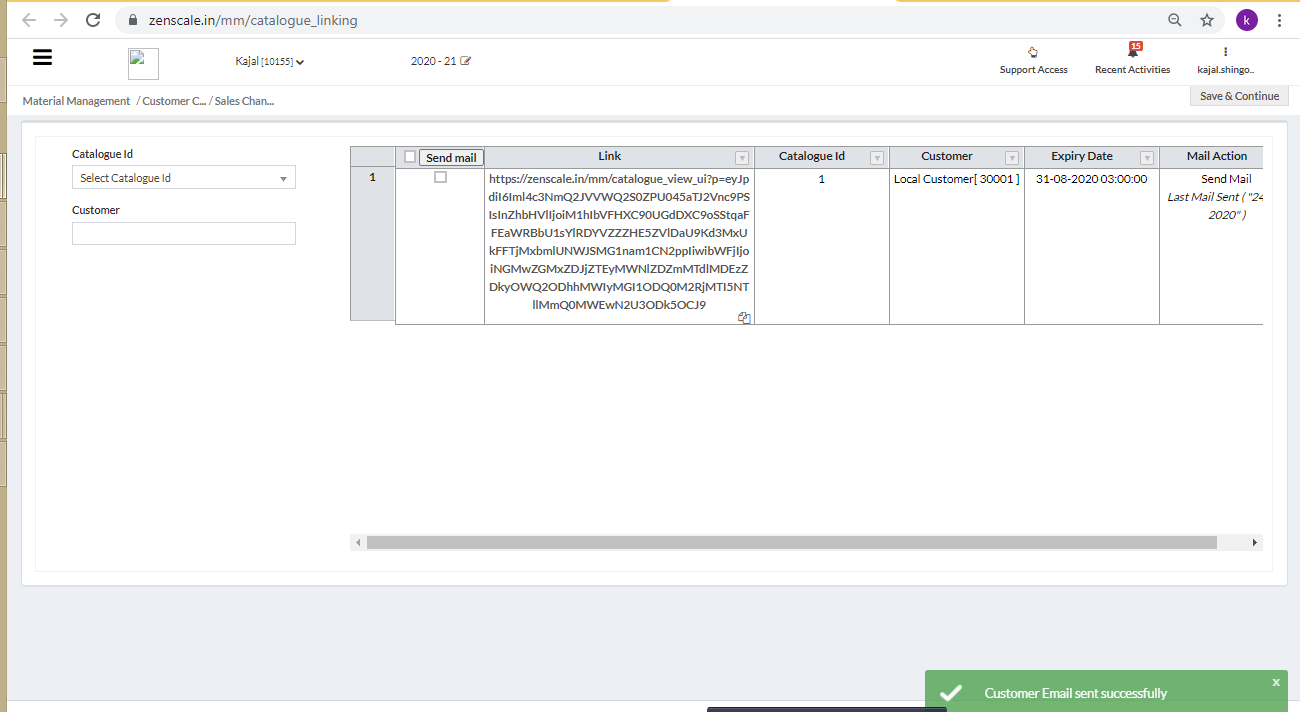 16. Click on link and link will appear like this with product image and MRP.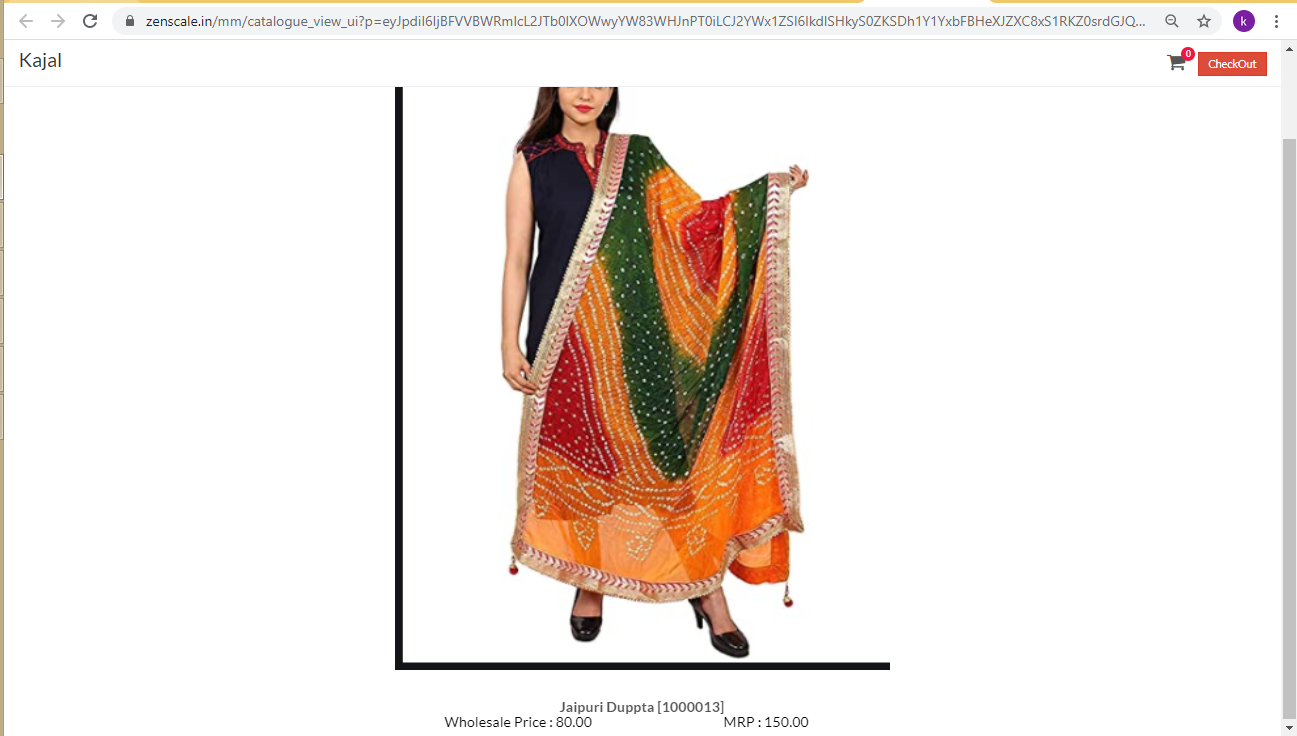 17. Enter Item quantity and click on add to cart.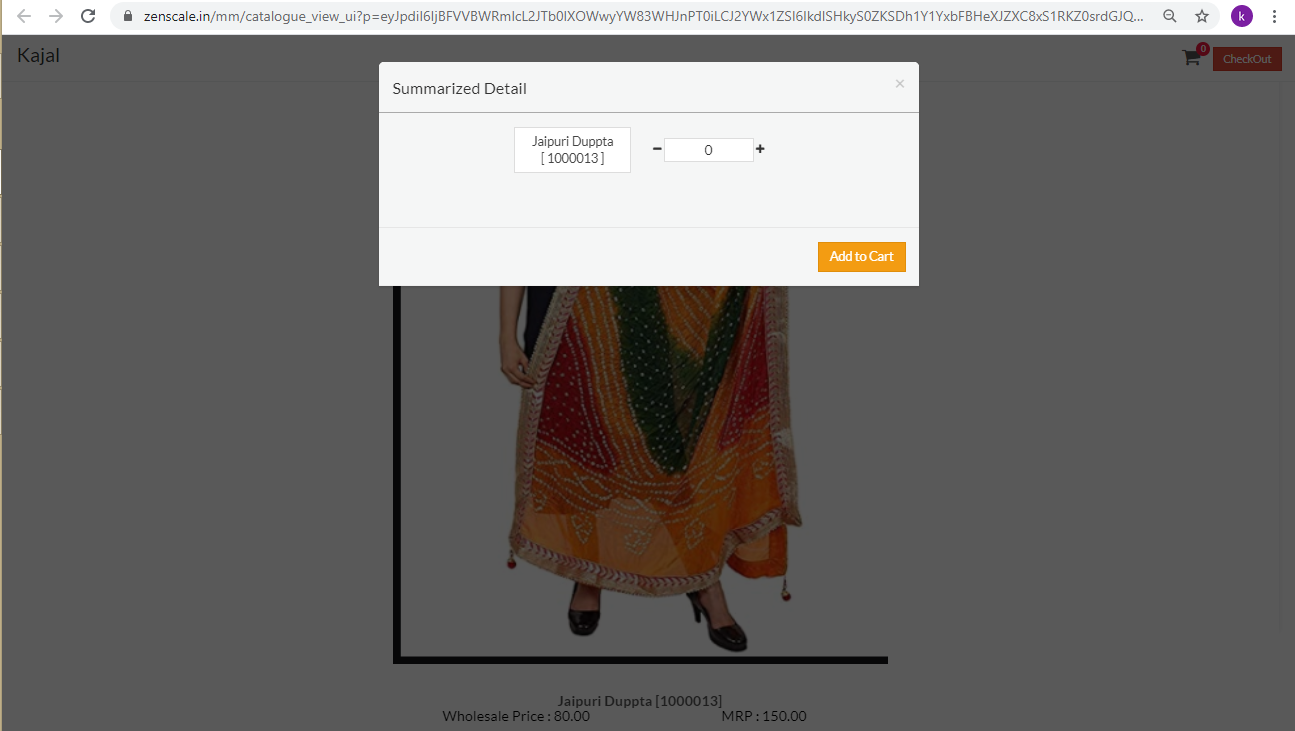 18. Click on check out.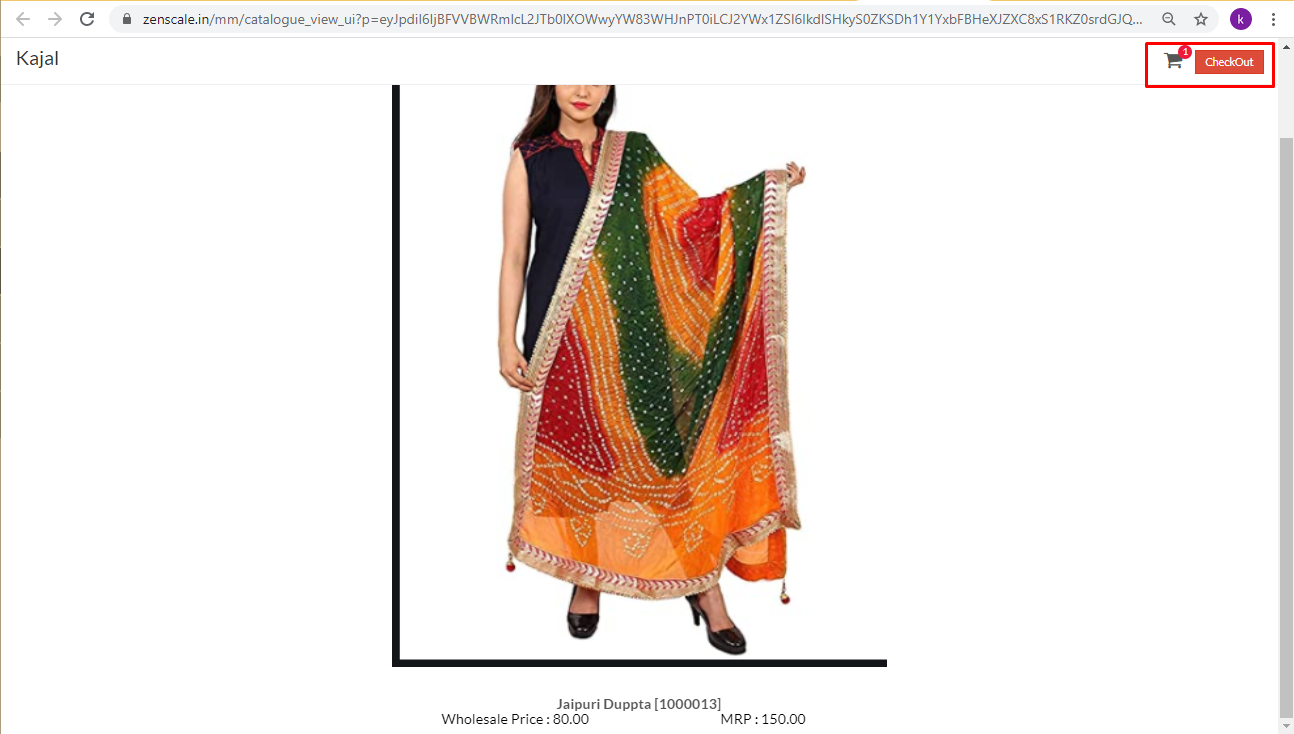 19. select delivery date and click on submit.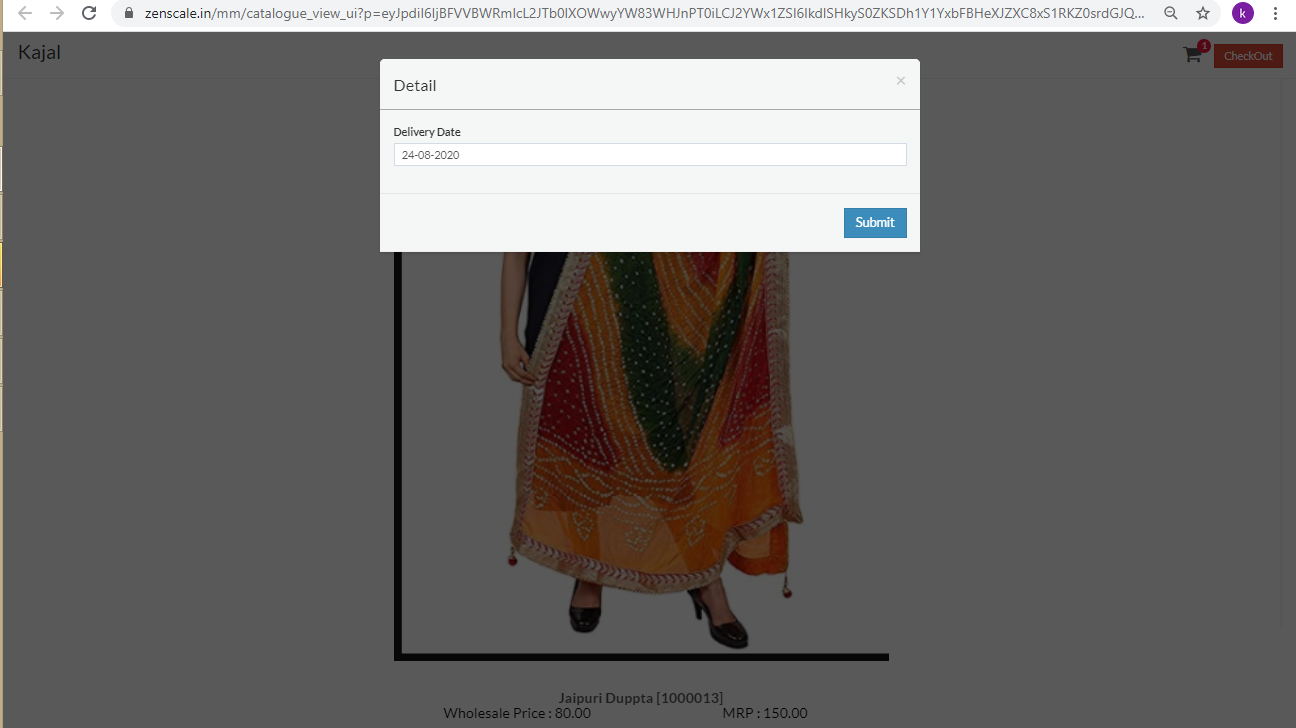 20. Click on Yes, Order now to order this item.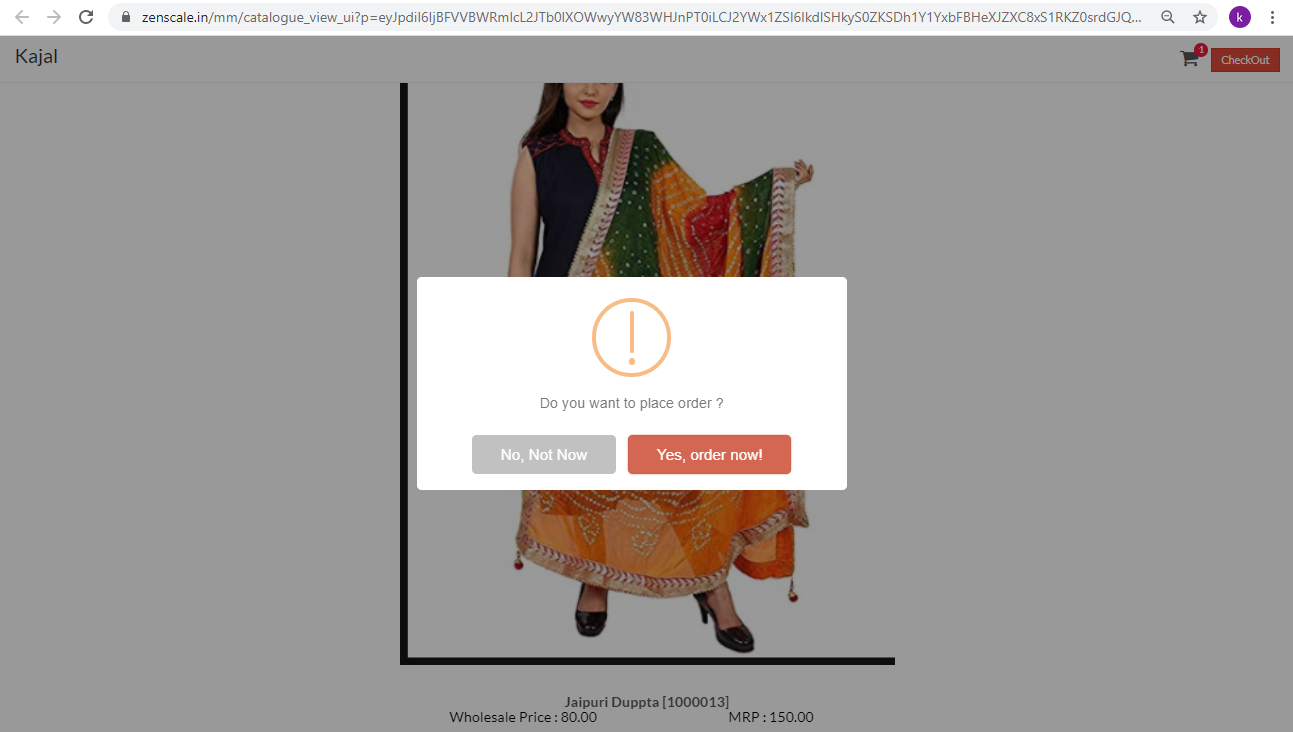 21. As you can see Booking saved successfully.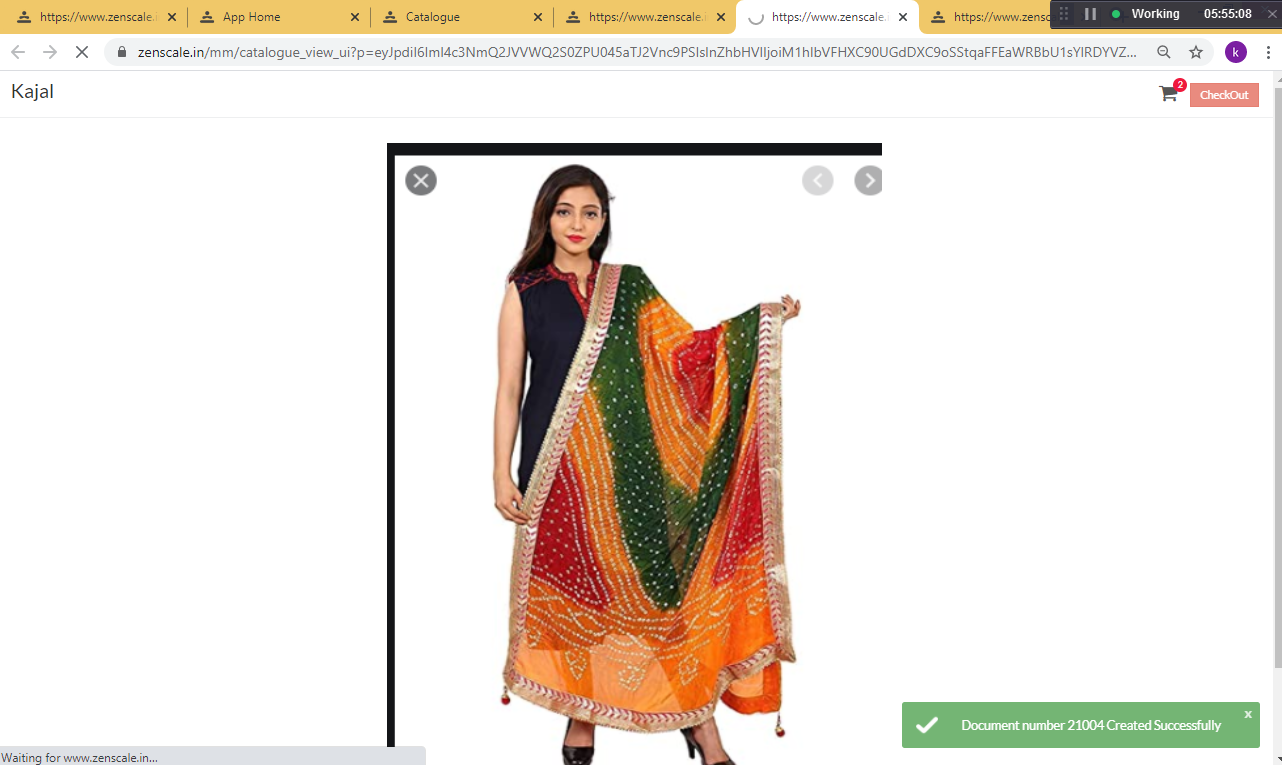 22. Click on Booking to check recent booked products.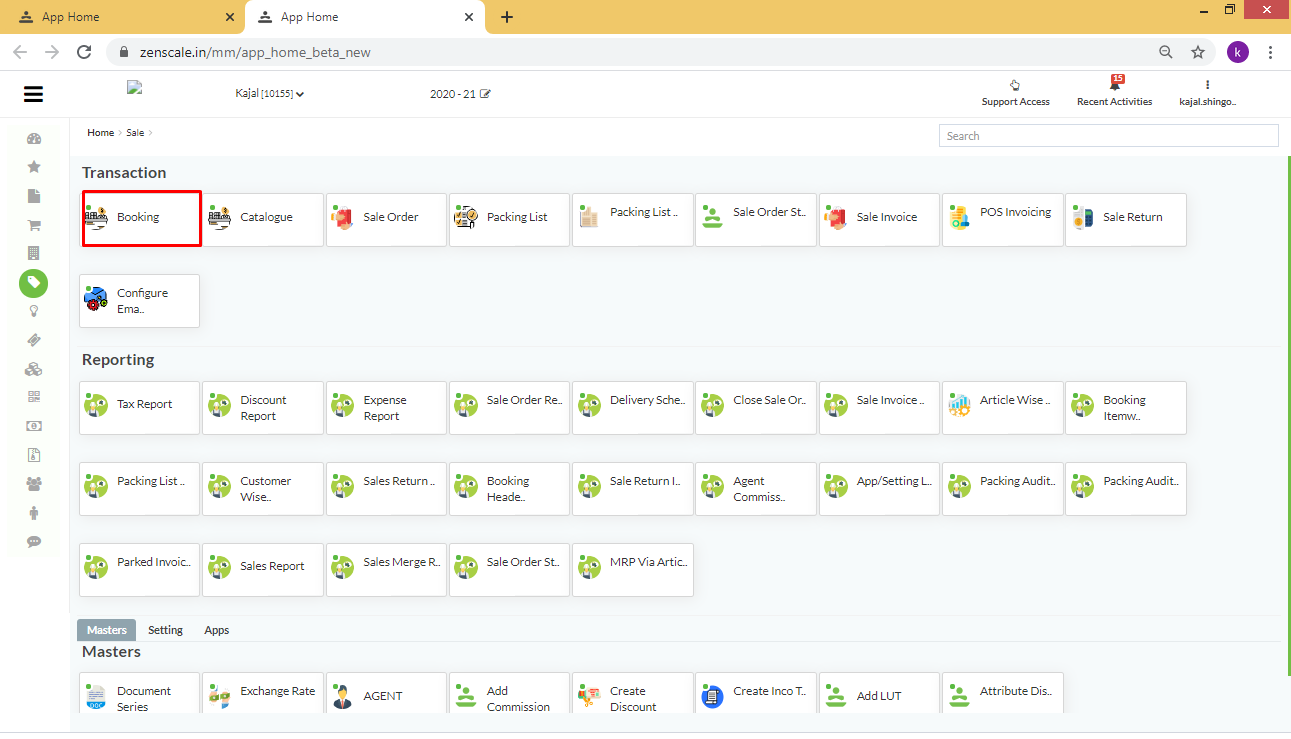 23. Here you can see all upcoming booking.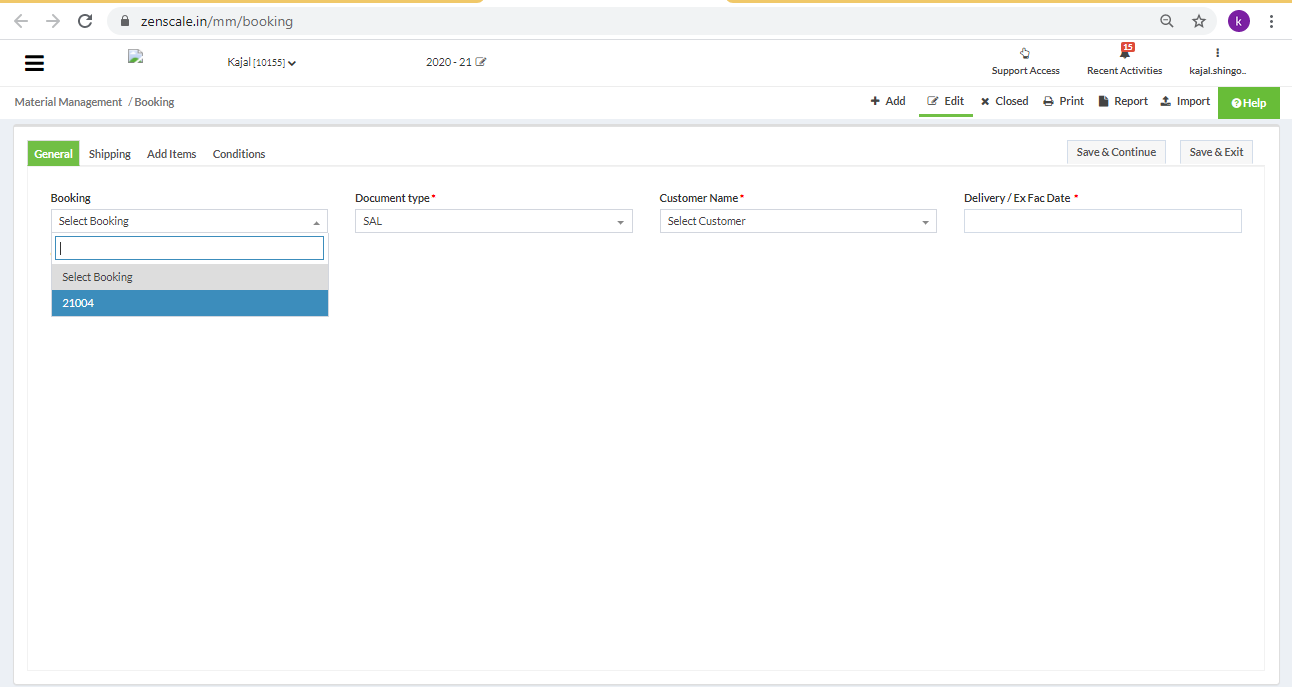 24. Select Booking number and here you can view complete details about the document.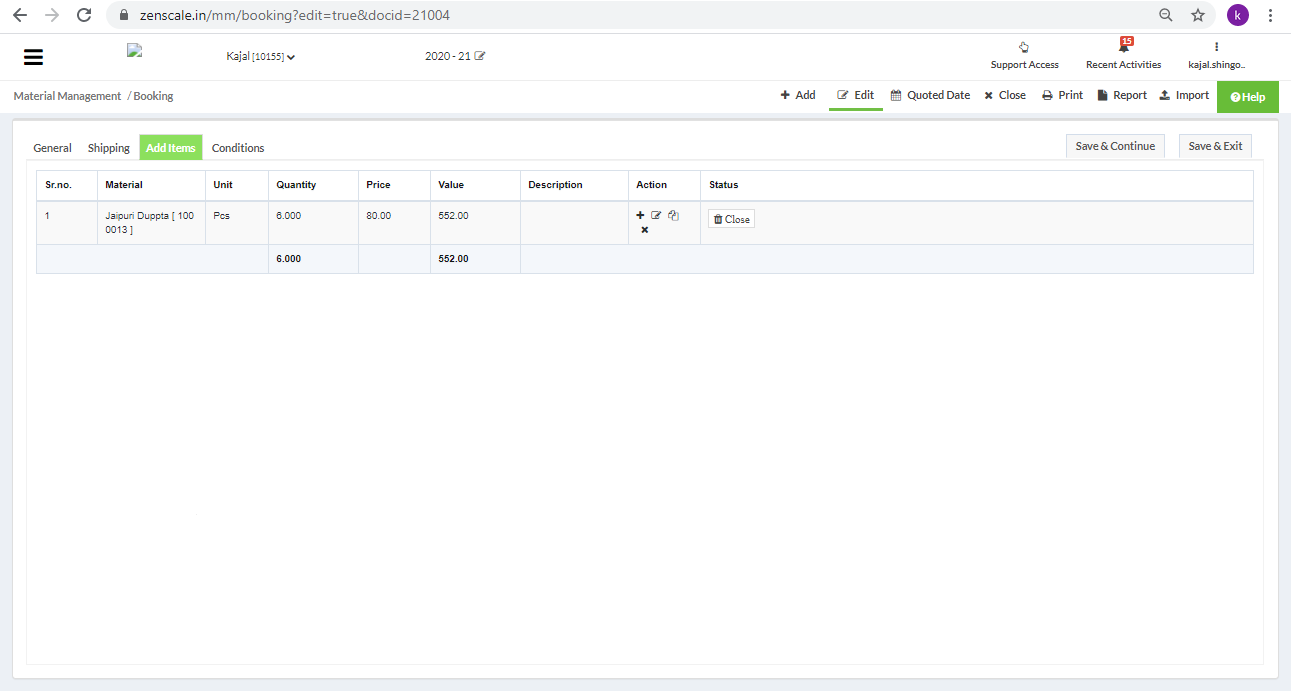 25. Click on save and continue to confirm this booking and make sale order against this booking.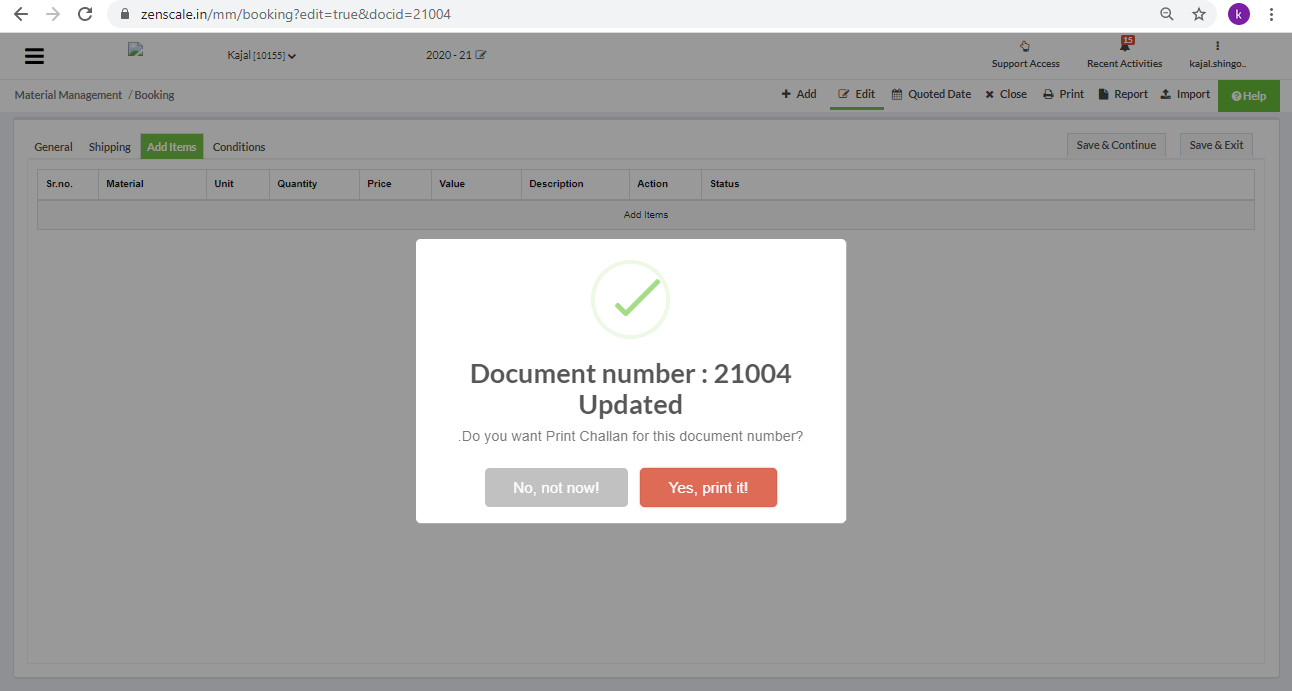 26. Here is booking print.