Updated by Implementation
What is Reminder in Zen Task?
The Reminder is a medium or a thing that causes someone to remember something. Reminders can manage the time and help in increasing the productivity and efficiency of a user and an organization.
Overview
Zen Task provides an option of reminder alerts to its users, based on this feature the users will get a email alert of their tasks .The user can manage that which kind of tasks they want to set for the reminder like Upcoming tasks, Due today or the Over due tasks.
Use case:
Suppose there is a consultant company which is working to recruit the employees for their customers. The users have multiple tasks assigned at the same time. If the user have set a reminder for overdue tasks then there users will get a email with the list of their overdue tasks based on the selected interval.
Steps to Create List
1. Click on Setting icon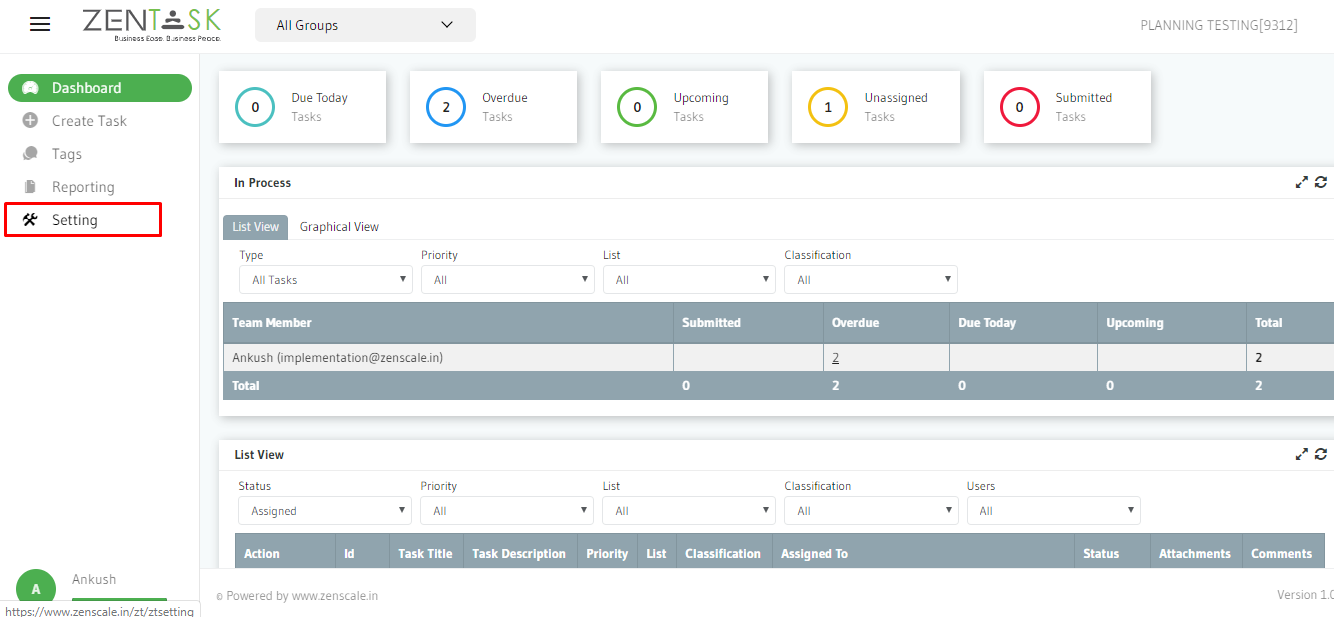 2. Now activate Alerts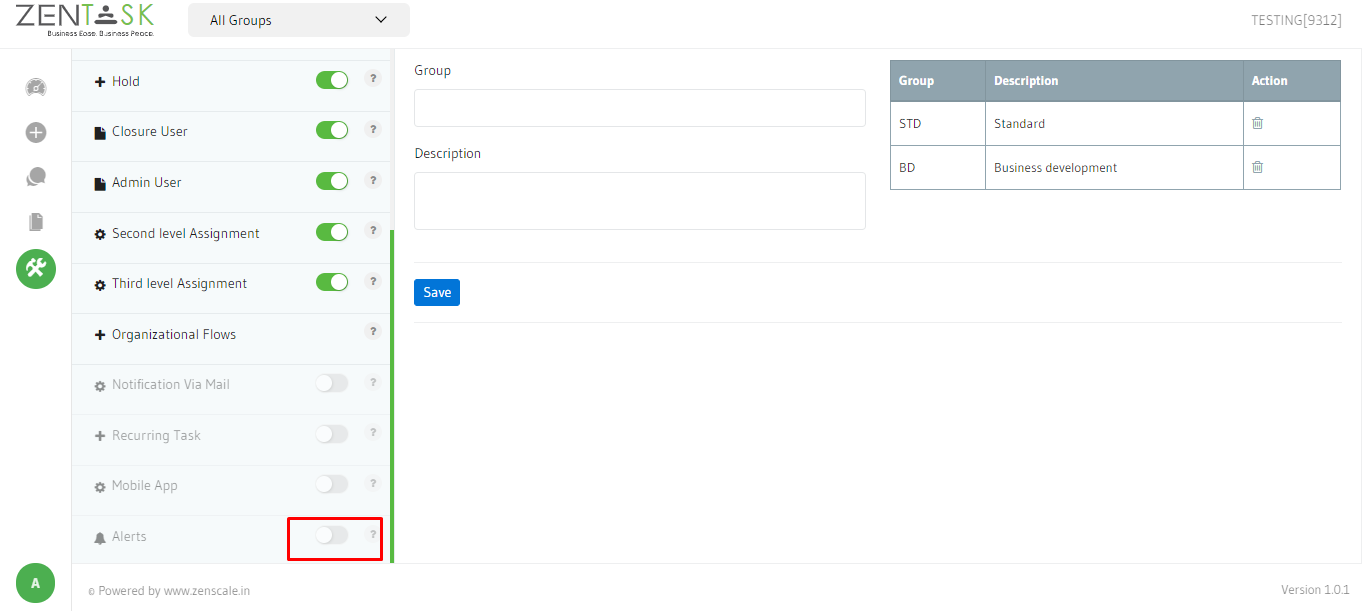 3. Then, click on Alerts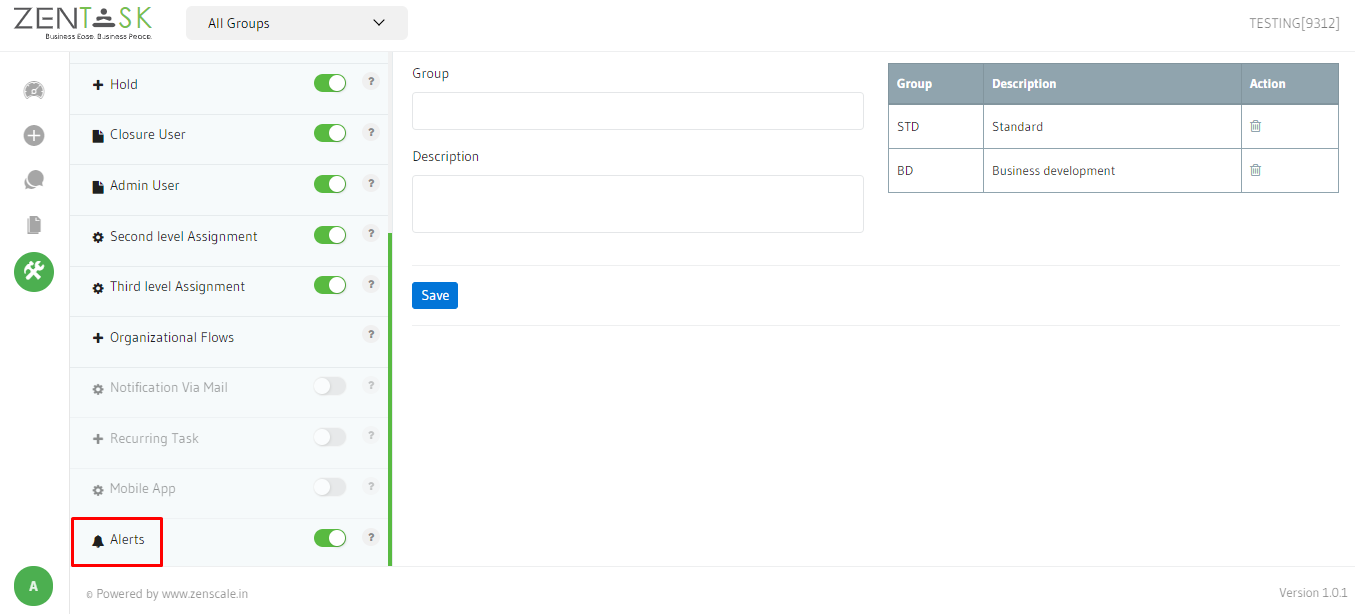 4. Here you will find the option for the Reminder Frequency(Upcoming, Due task and Over due tasks)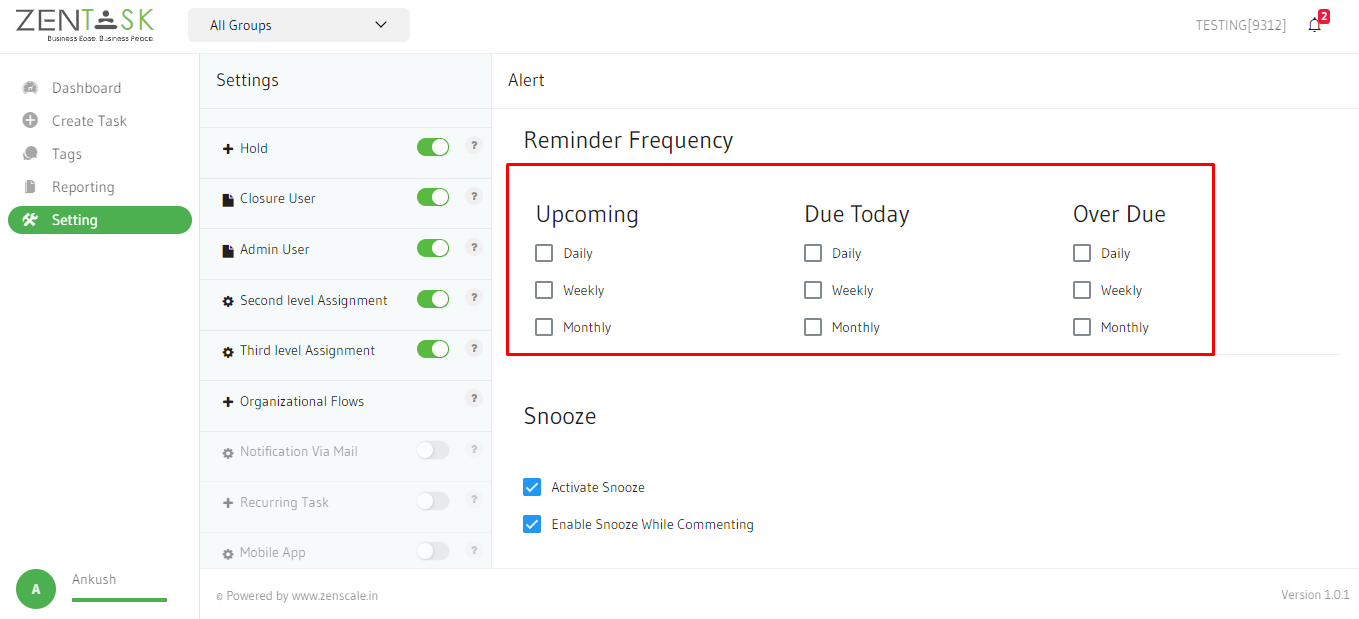 5. Selecting Due Today tasks with the frequency of mail.

6. The Users will get a mail for Reminder of daily Due tasks