Updated by Implementation
What is Rejection Confirmation ?
Rejection Confirmation is the process of confirming rejected product gauging the quality of the manufactured products and rejecting them if they have been manufactured with faults.
Overview
In Zenscale system the feature help to track the rejected product that are not able to rework from manufacturing company that are totally gauging the quality of manufacturing product.
Reason for rejection is a very commonly used functionality in Zenscale system to specify whether a certain line item in the sales order is rejected for further processing or not. Based on how you have configured each rejection reason, system behaves differently.
Use cases
Suppose that there is a company Shri Sai Pvt. Ltd. that manufactures shirts of shapes, sizes and colour. It is often the case that a handful of them are not manufactured correctly and have some flaw or the other.The company not using particular system to track on rejection order.
When the company implemented the feature Rejection under production planning module.The Rejection feature thus helps the company to keep a track of which shirts are to be classified as rejects and also segregate the ones that will be recycled or repaired. The rejection feature thus helps to keep a track of the rejection process in a professional and efficient manner.
Steps to be performed
Click on Website
https://www.zenscale.in/pp/app_home_beta_new
1. The page will open.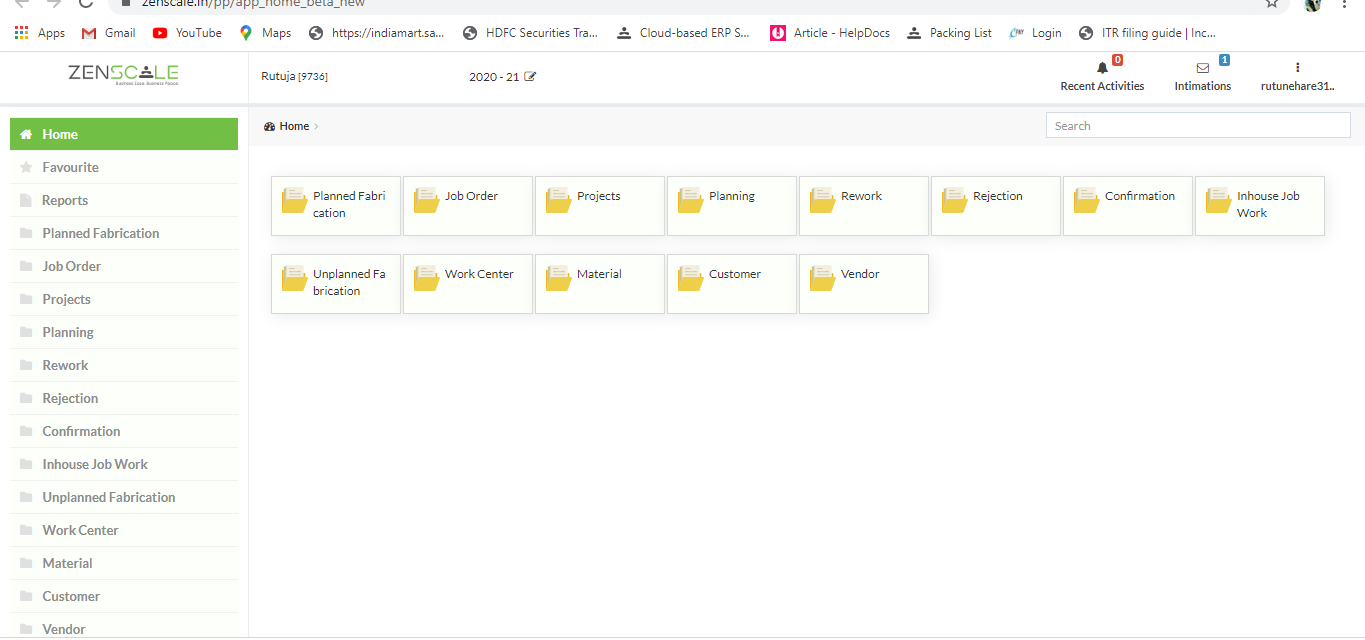 2.Click on Rejection folder.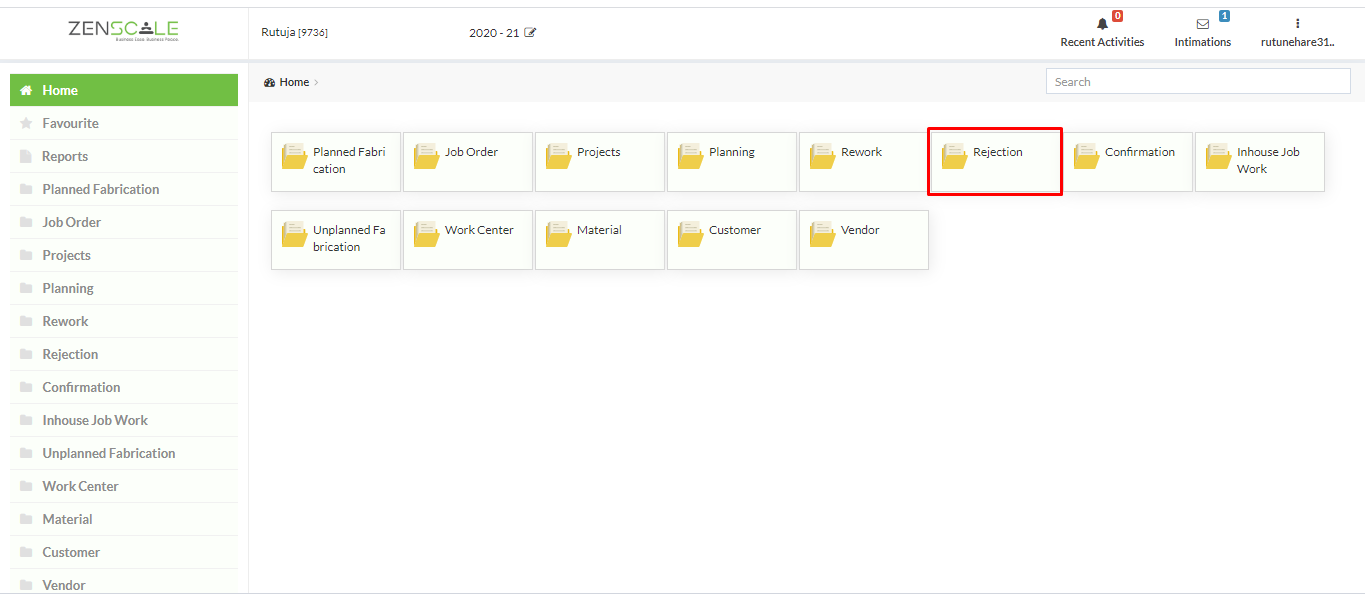 3. The page will show,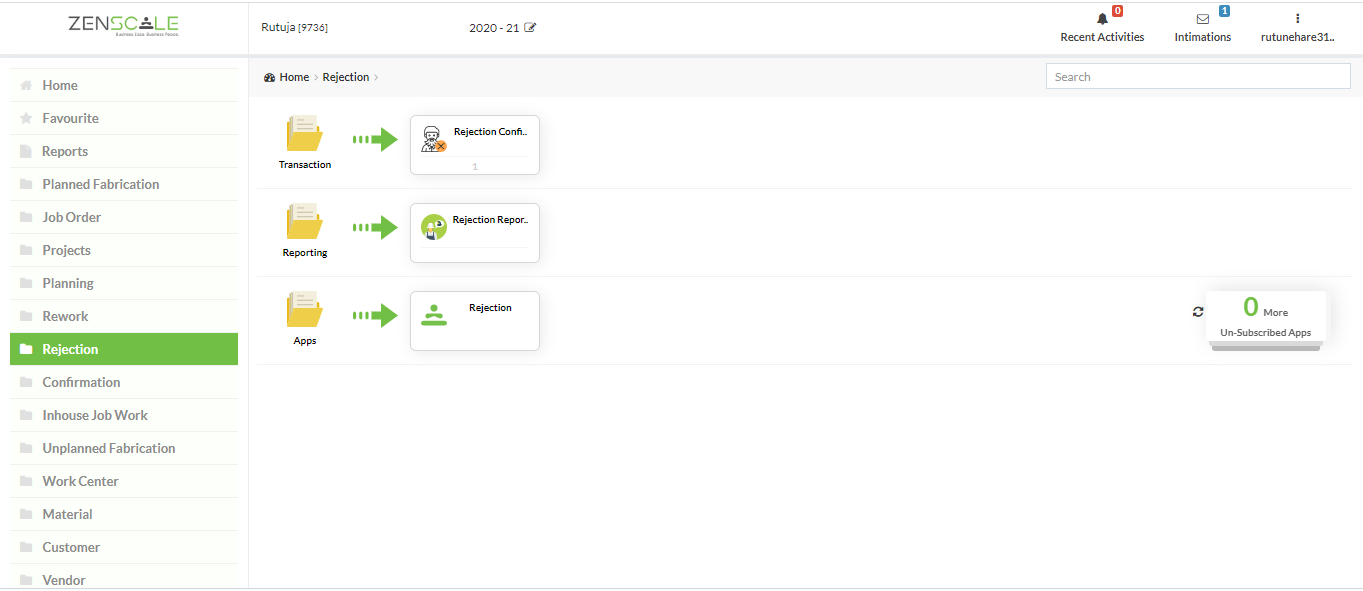 4. By Subscribing the rejection app click on rejection.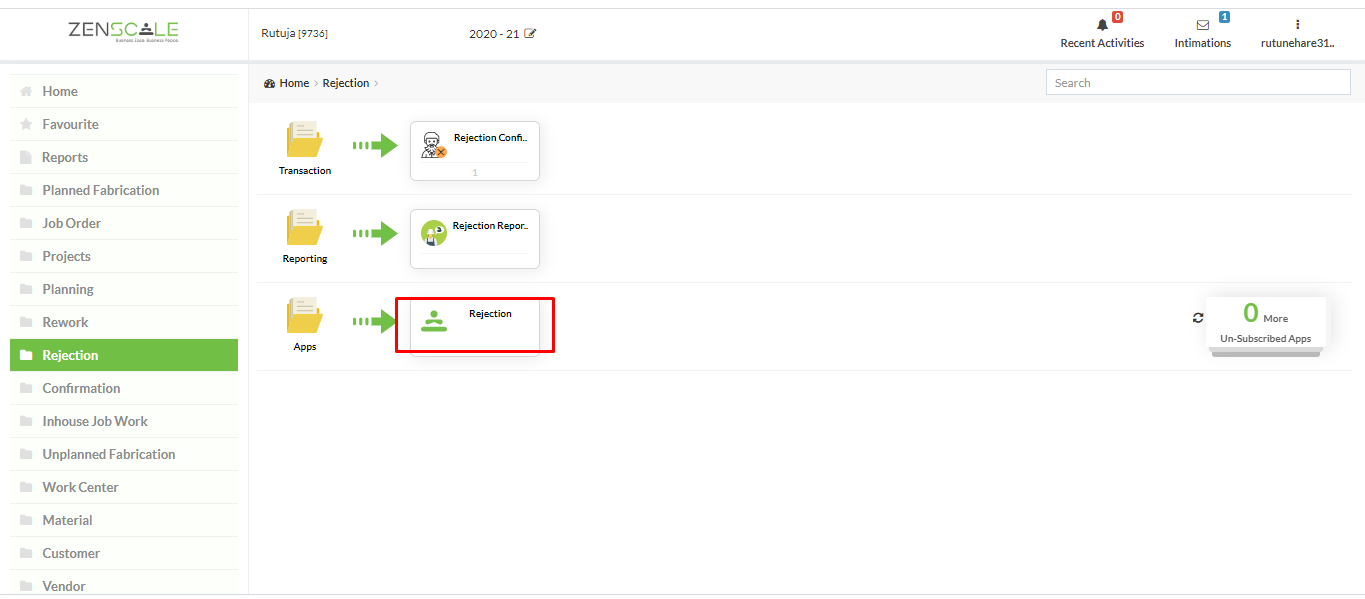 5. On the setting for rejection.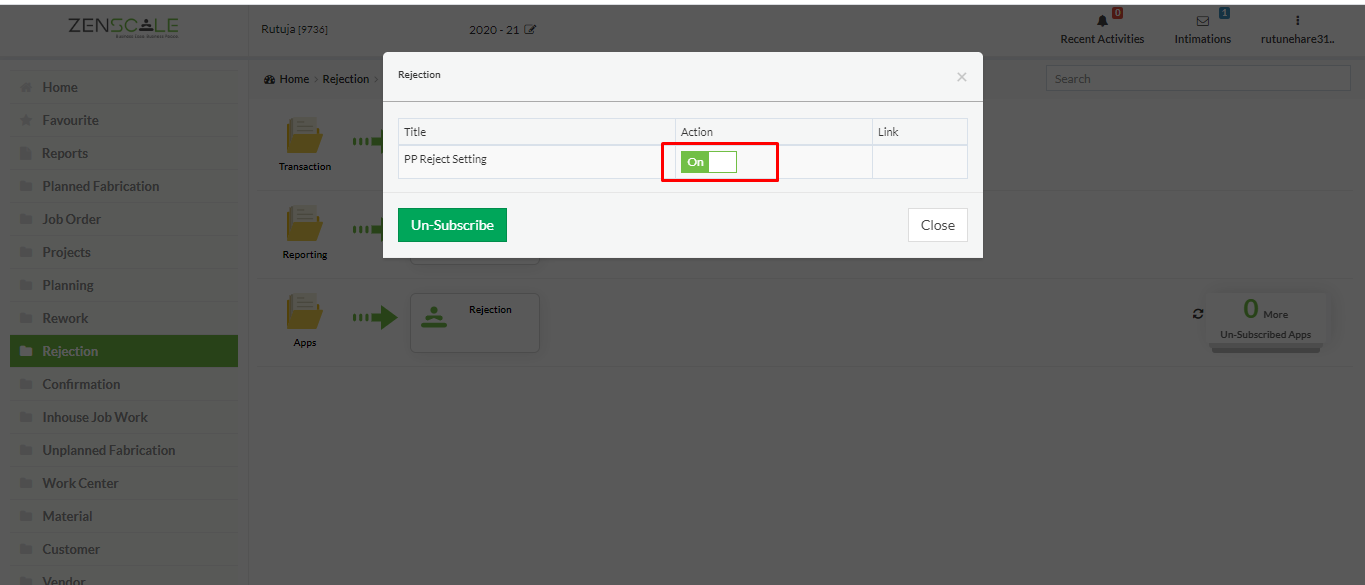 6. Click on Rejection Confirmation transaction.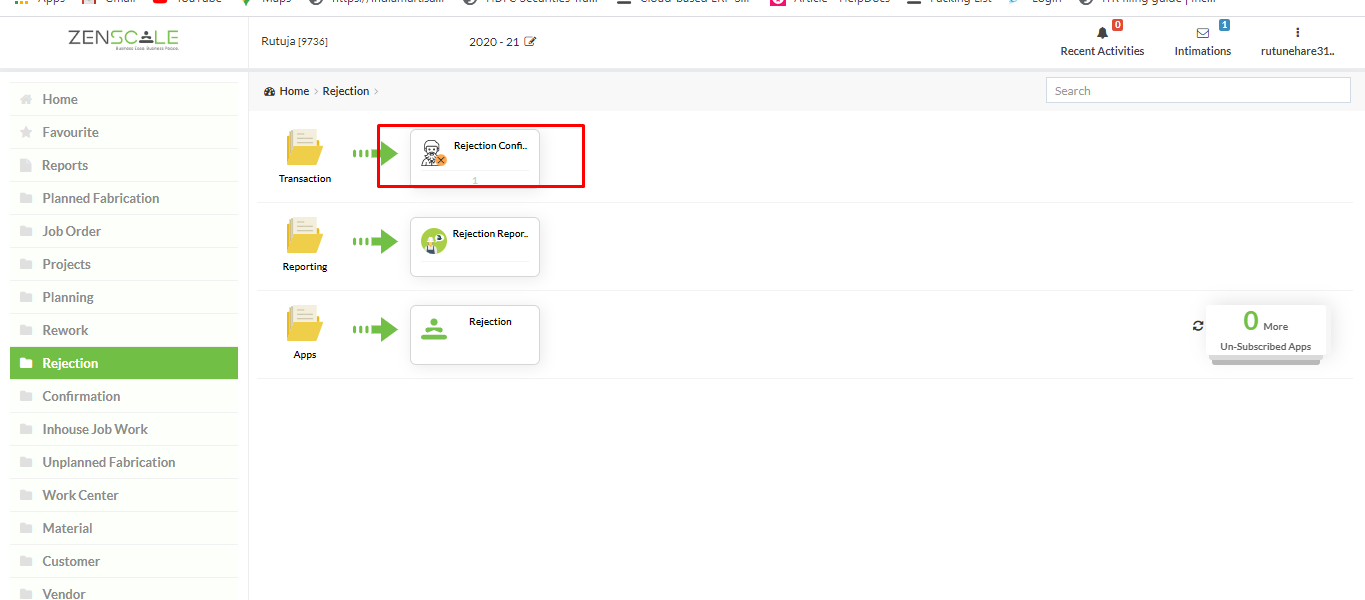 7. The page will open and fill all the mandatory.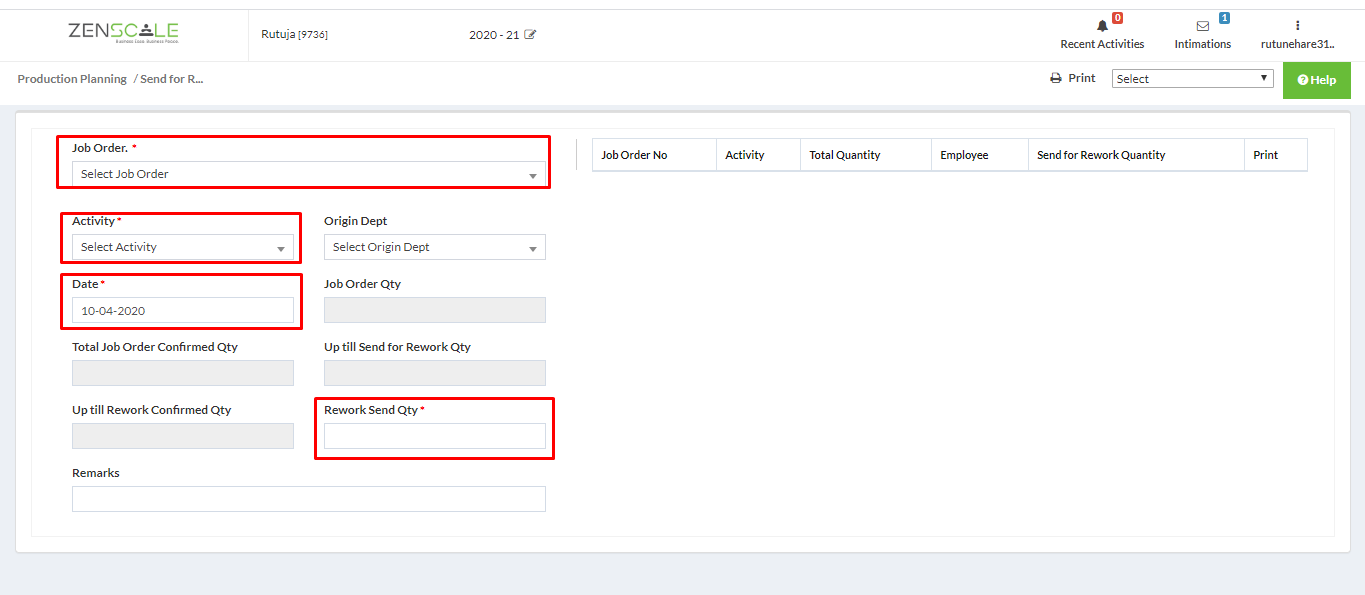 8. Select Job Order.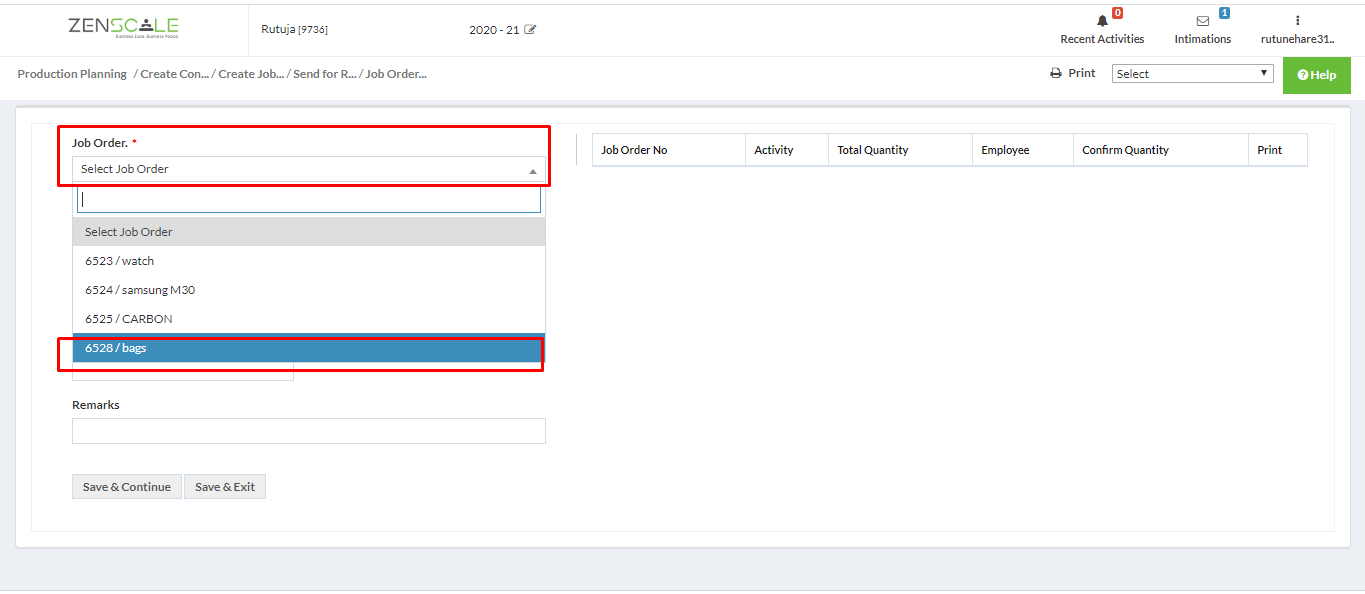 9. Then Select Activity,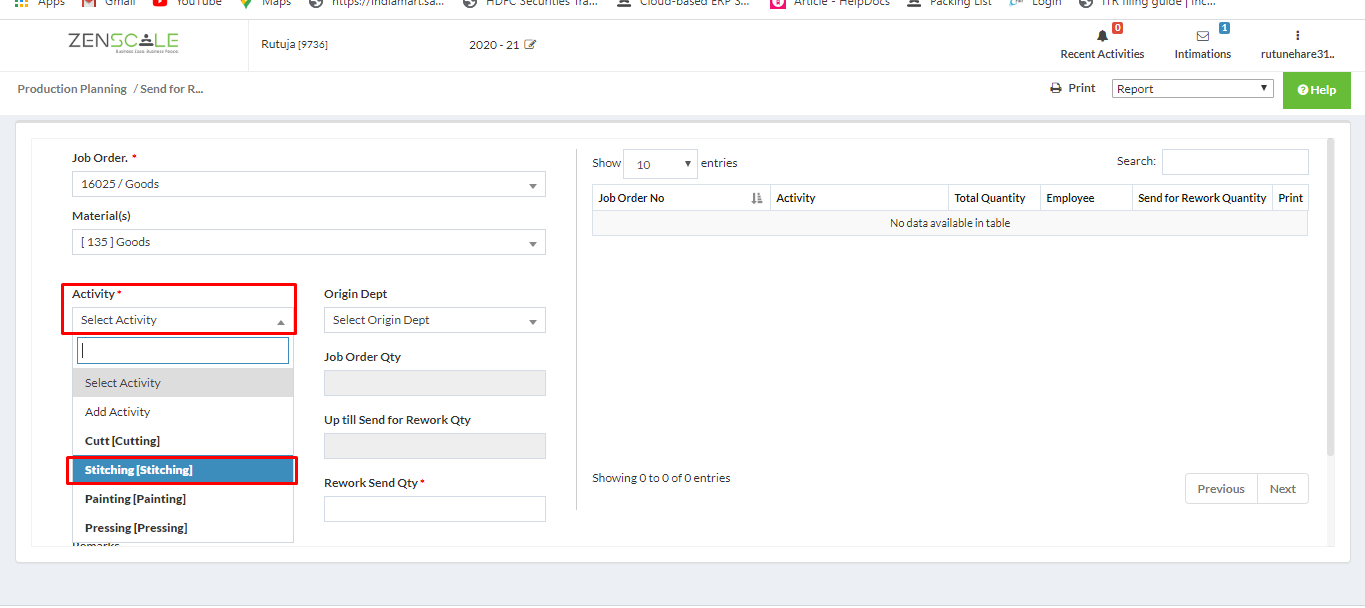 10. Select Date and Add quantity for rework send quantity.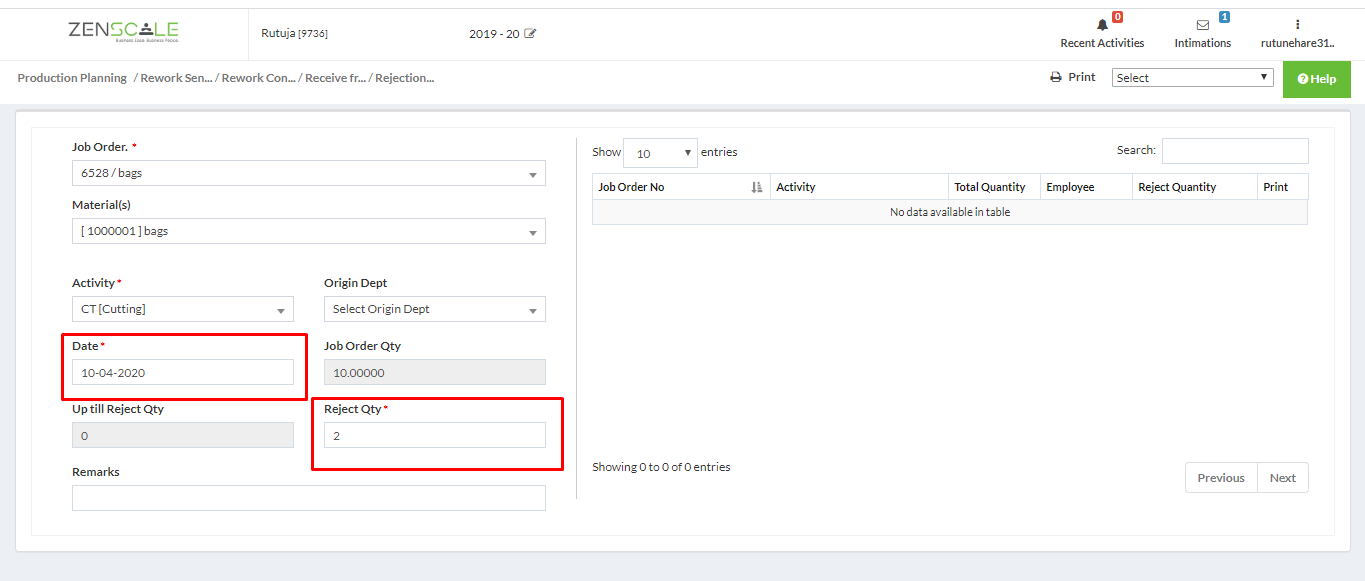 11. Click On Save and continue.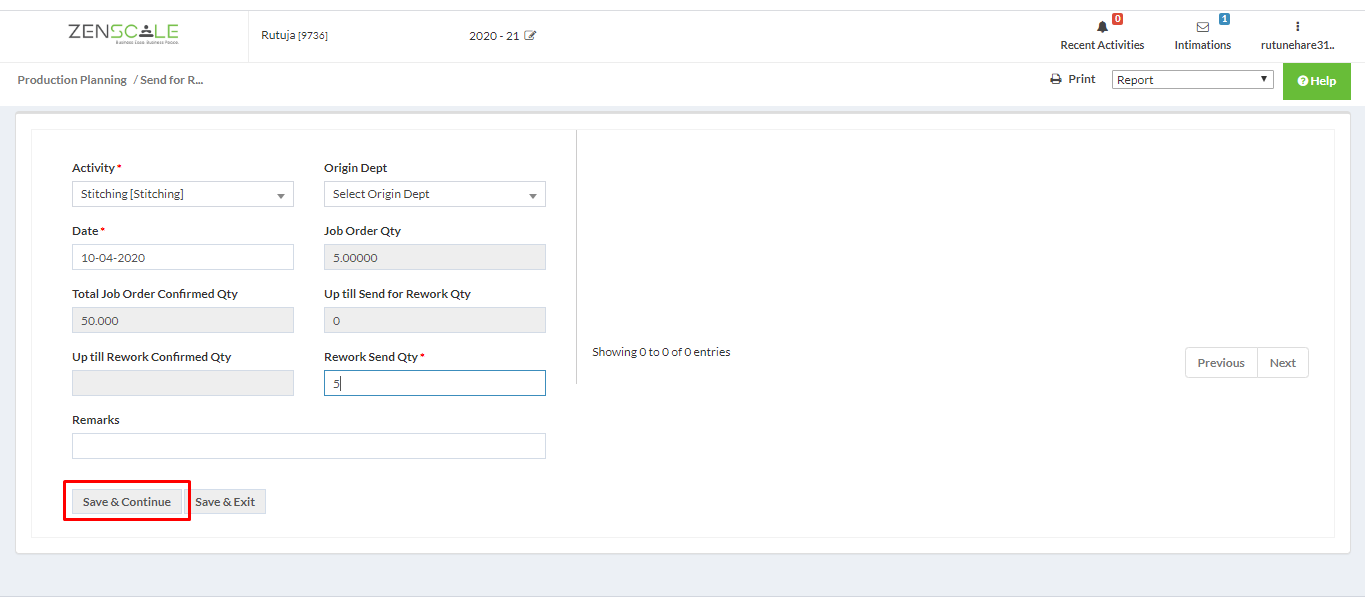 12. It will show, Job quantity confirmed to send for rework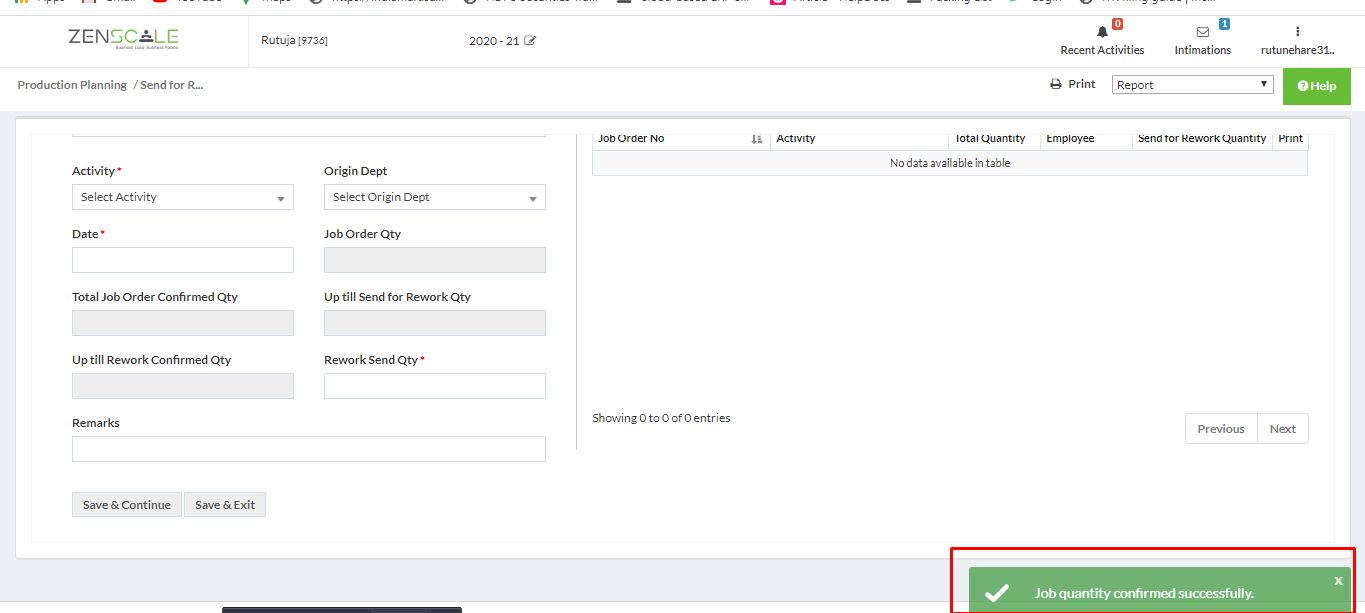 13. If we want to delete the confirmation regarding rejection .There is option of delete in select.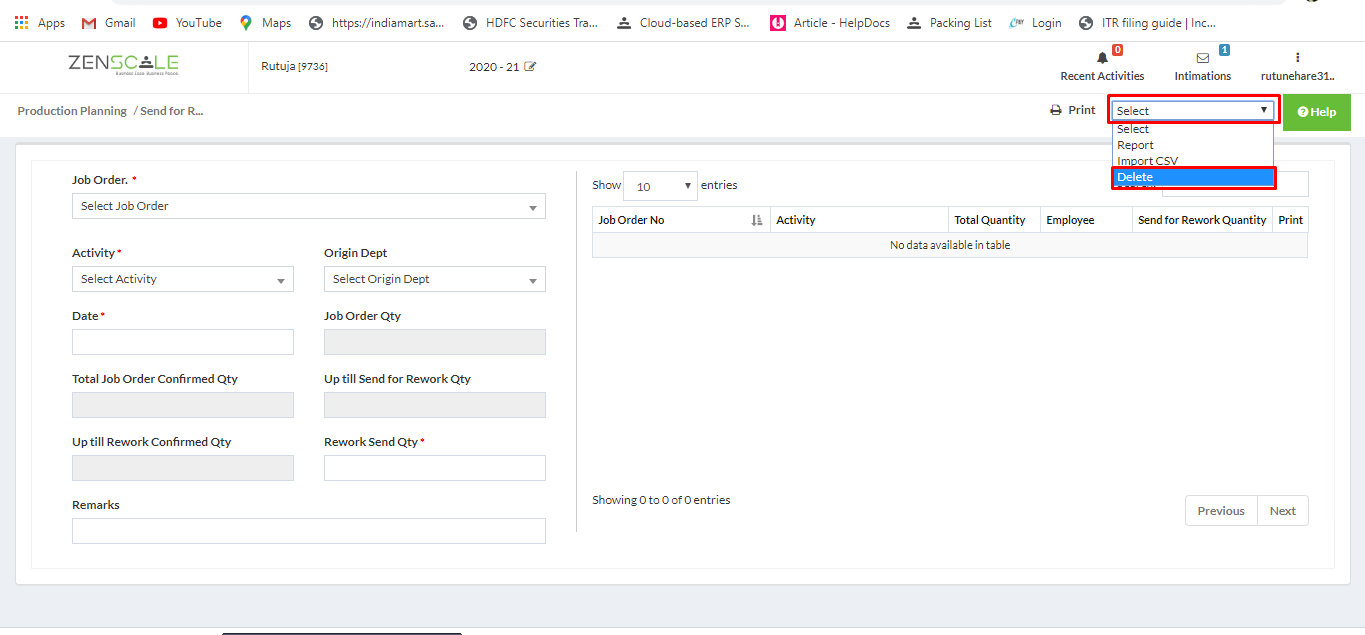 14.Then it will show click on delete icon if necessary about the rejection confirmation.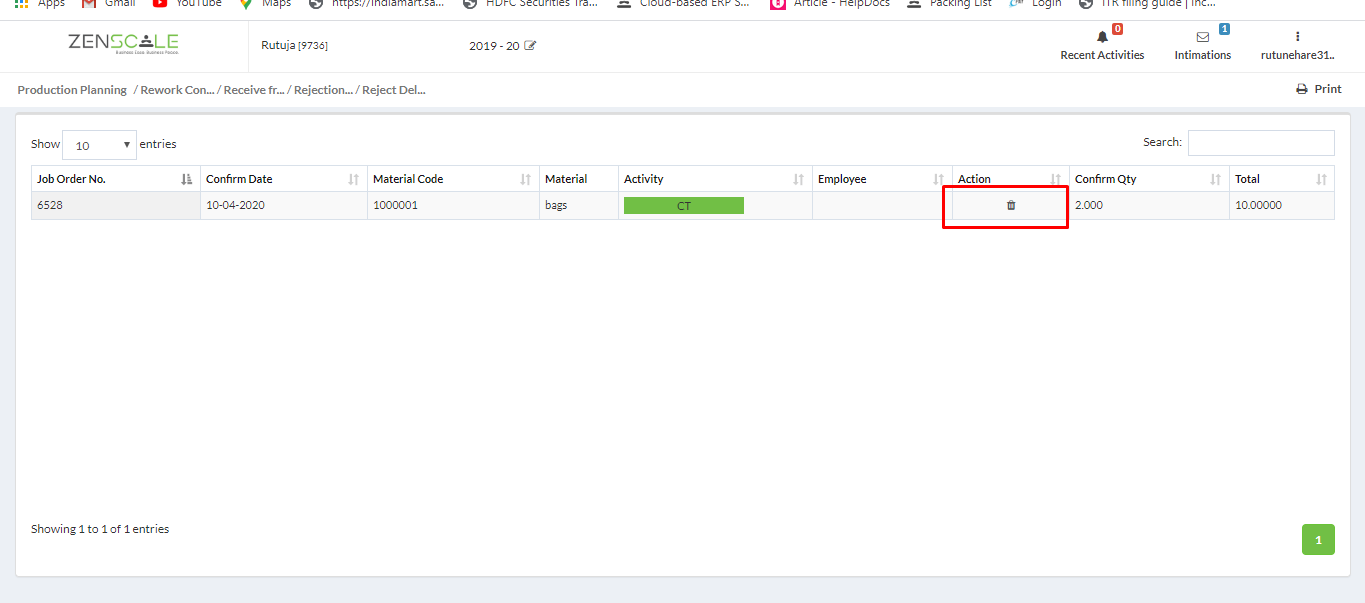 15. To get the print click on print icon.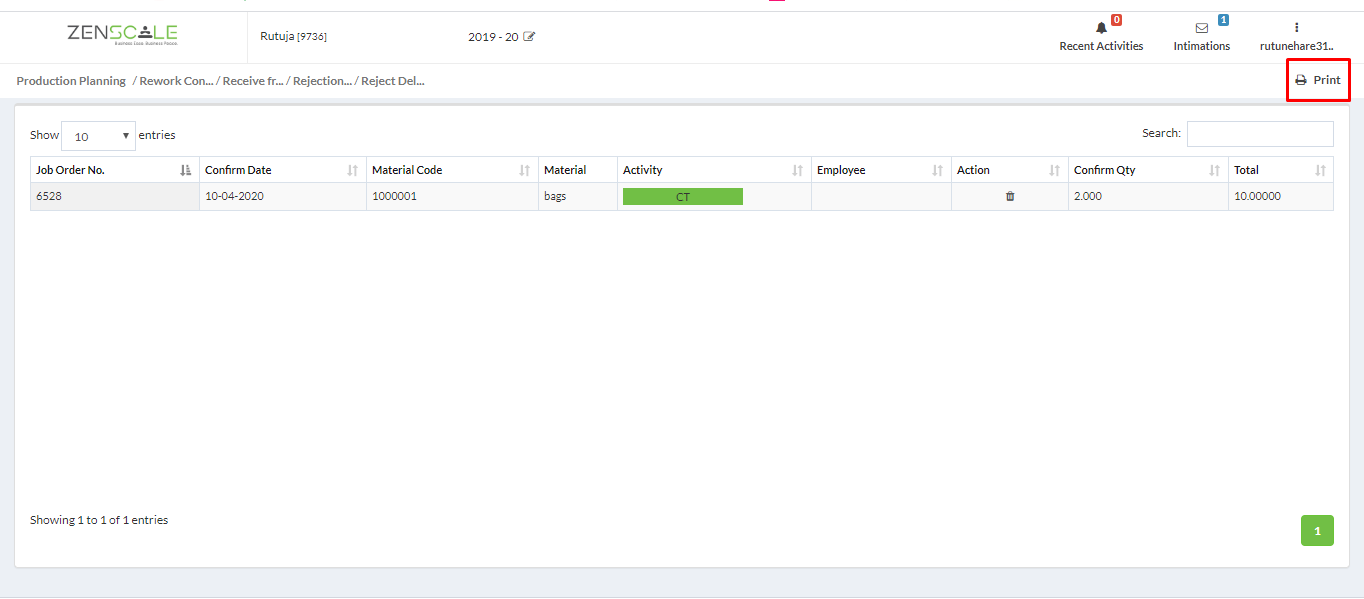 16. The print will show,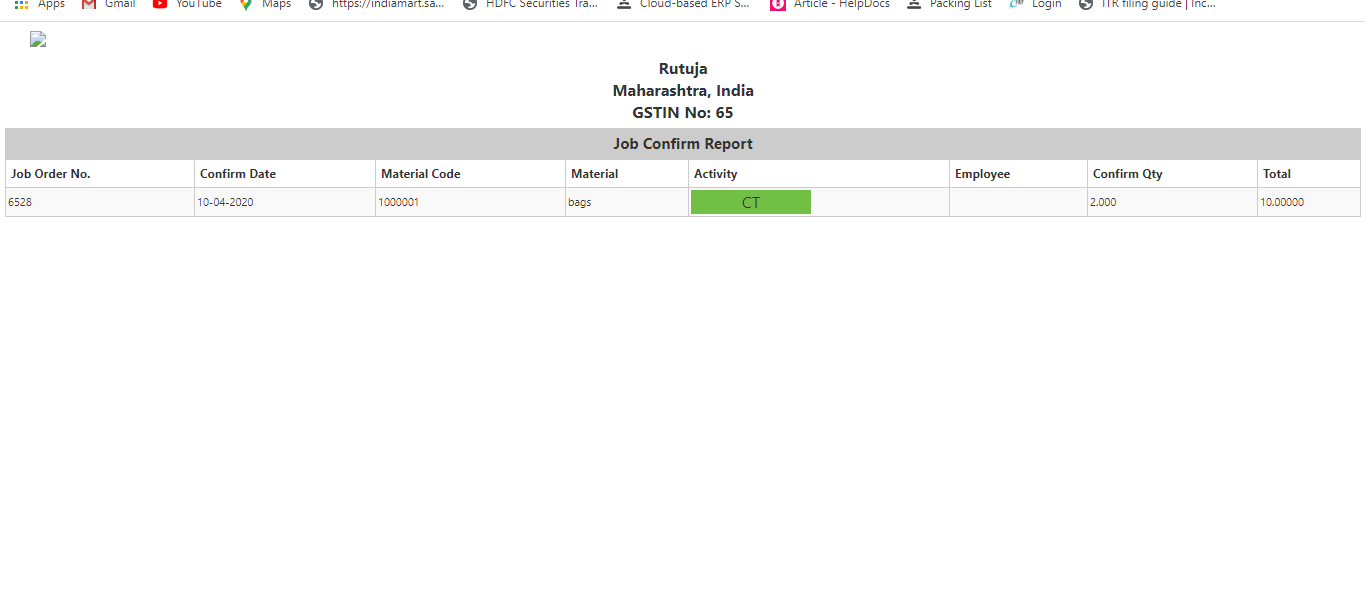 17. To see Report Click on Report.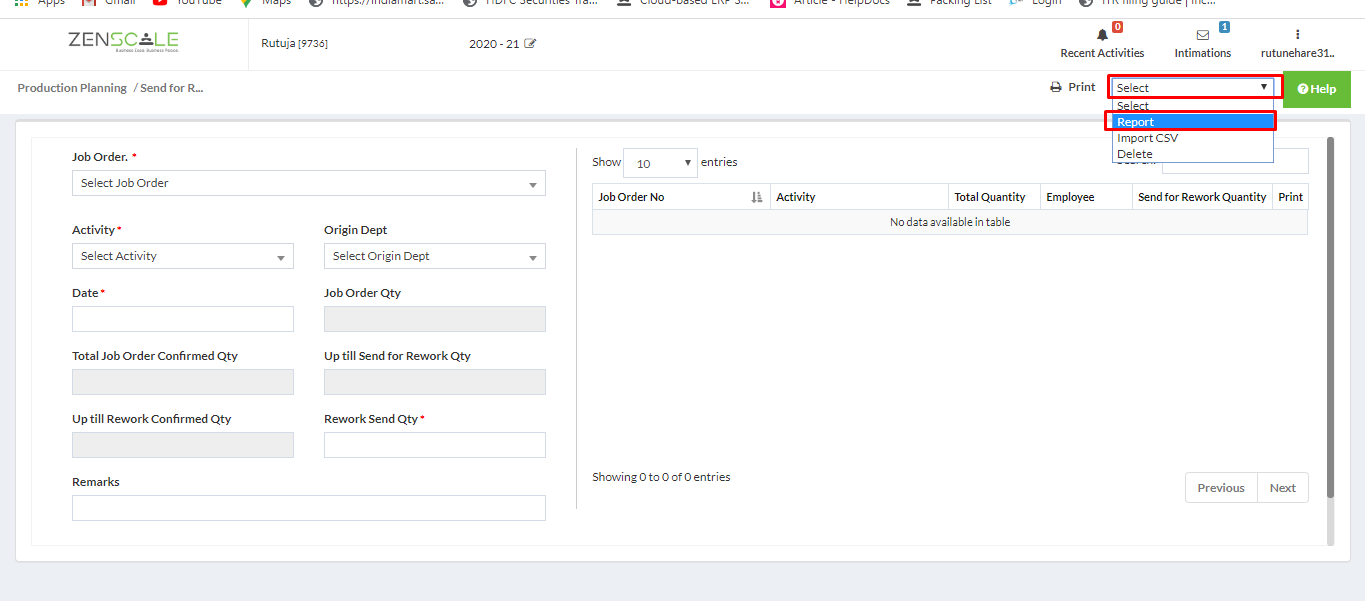 18. Then the page will show, fill the date and then click on search.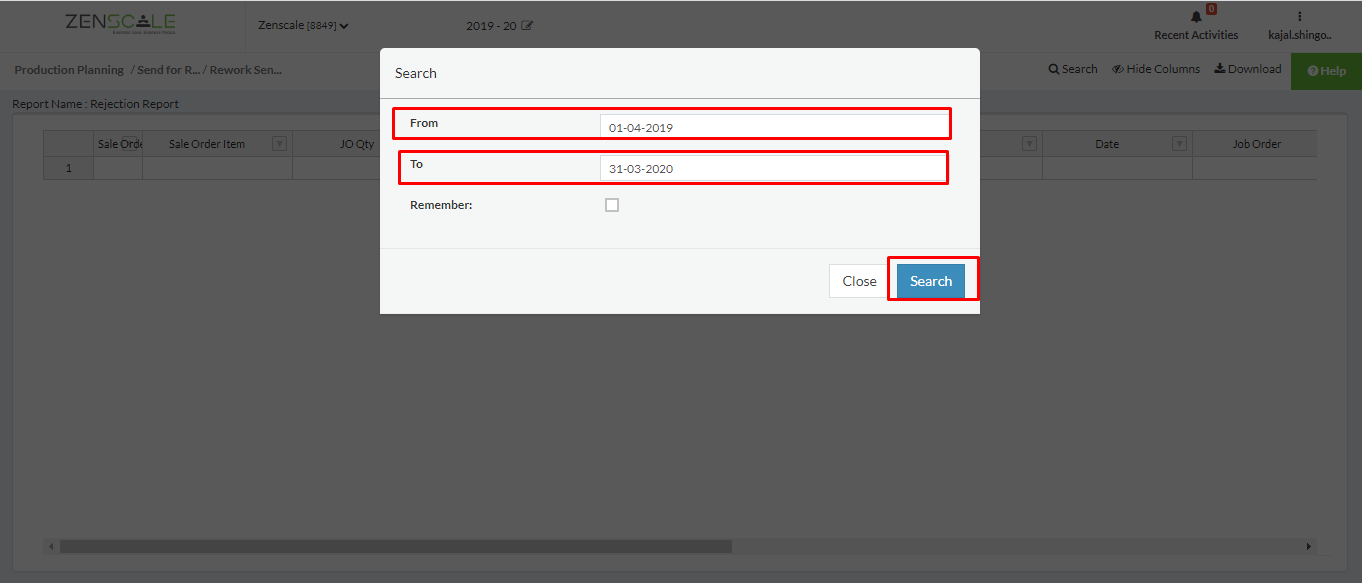 19. The report will show,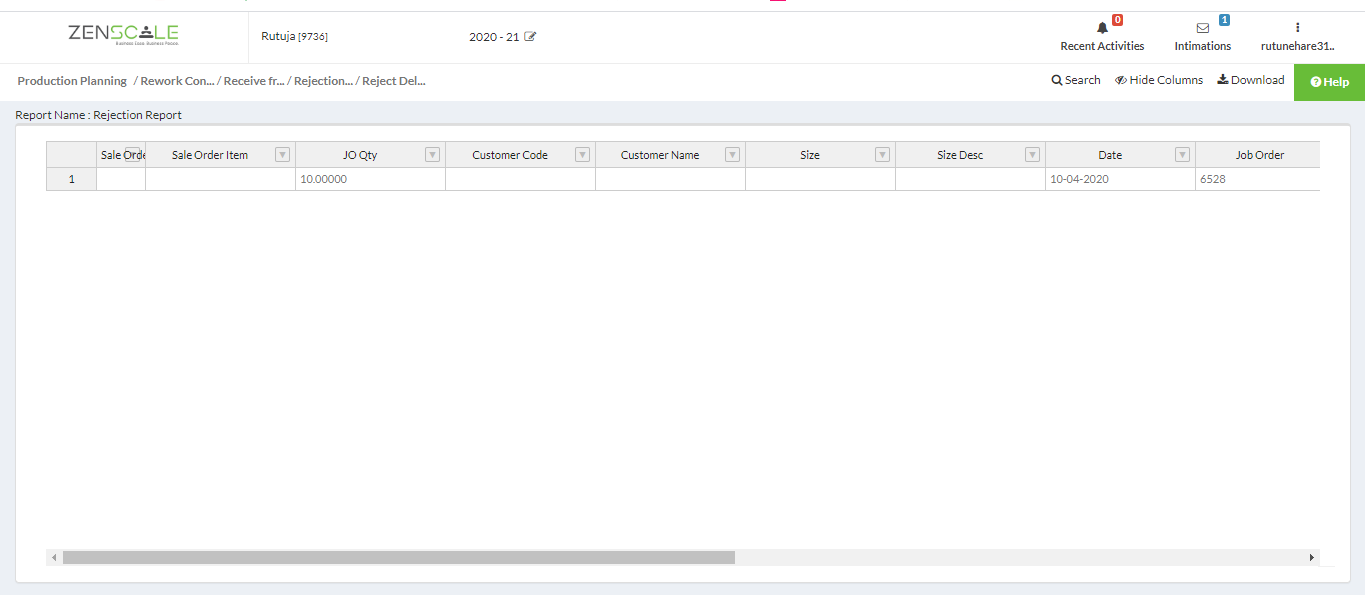 20. For print of rejection confirmation report click on print.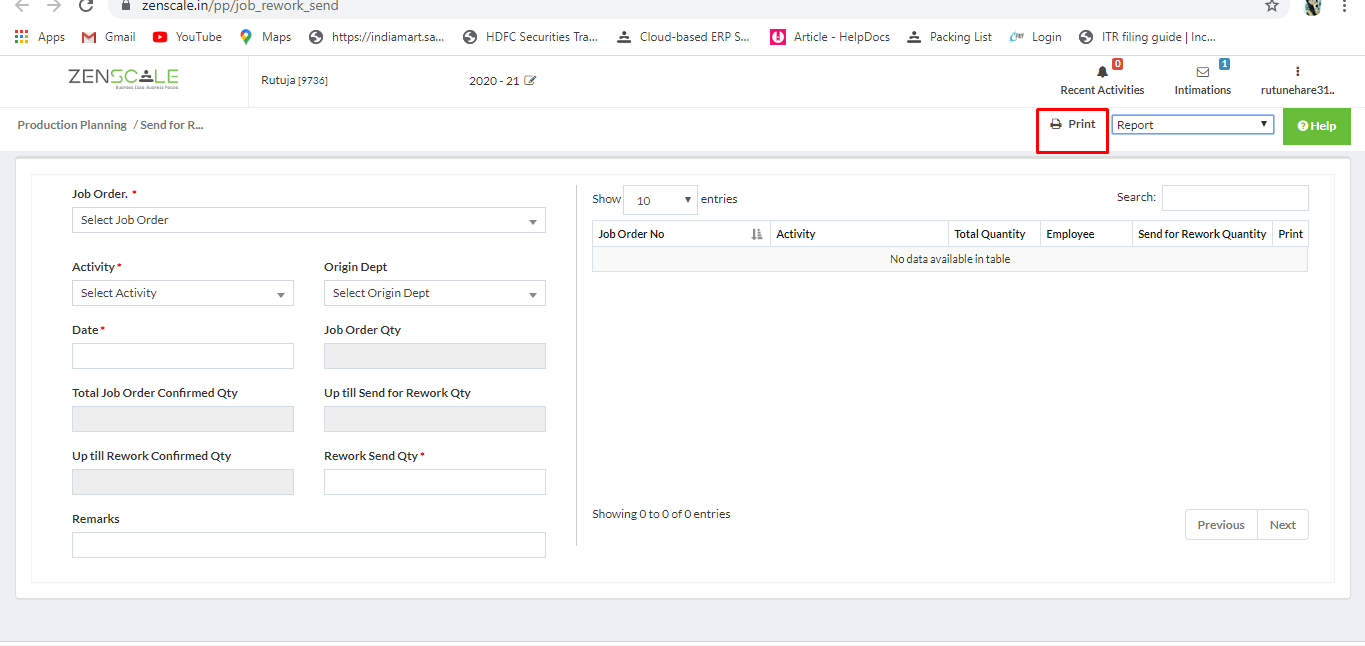 21. It will show page, fill up all the data according to selected job order, activity then click on search.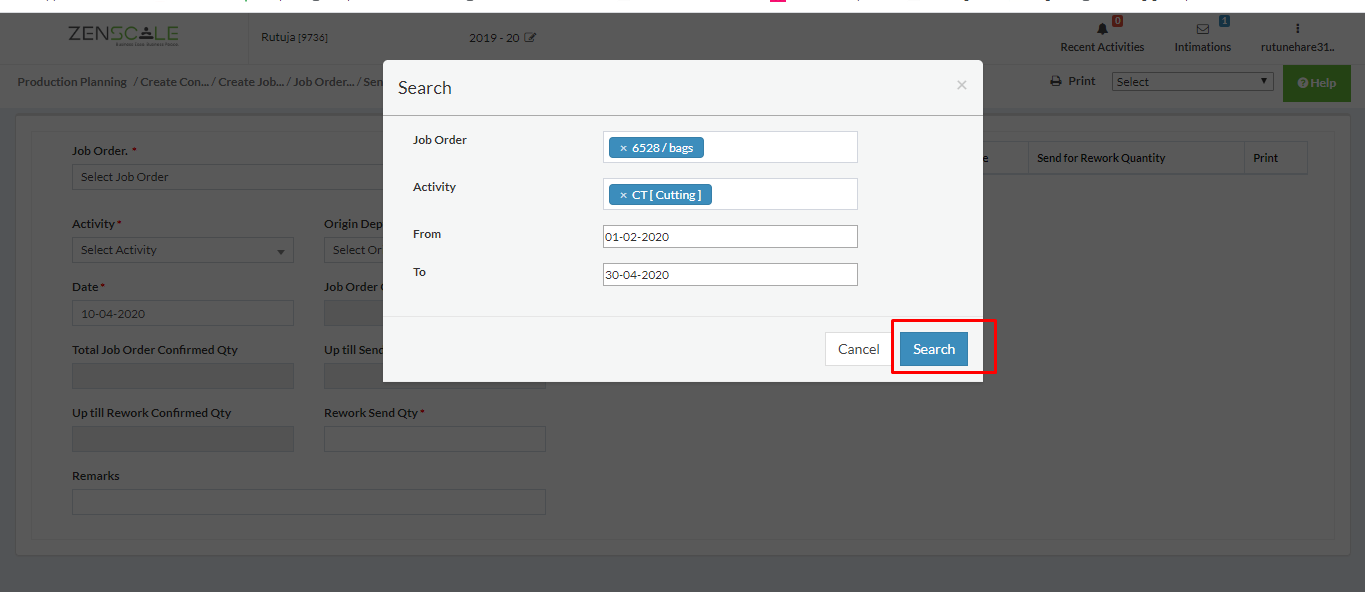 22. The page will show, select the job order for print then again click on print.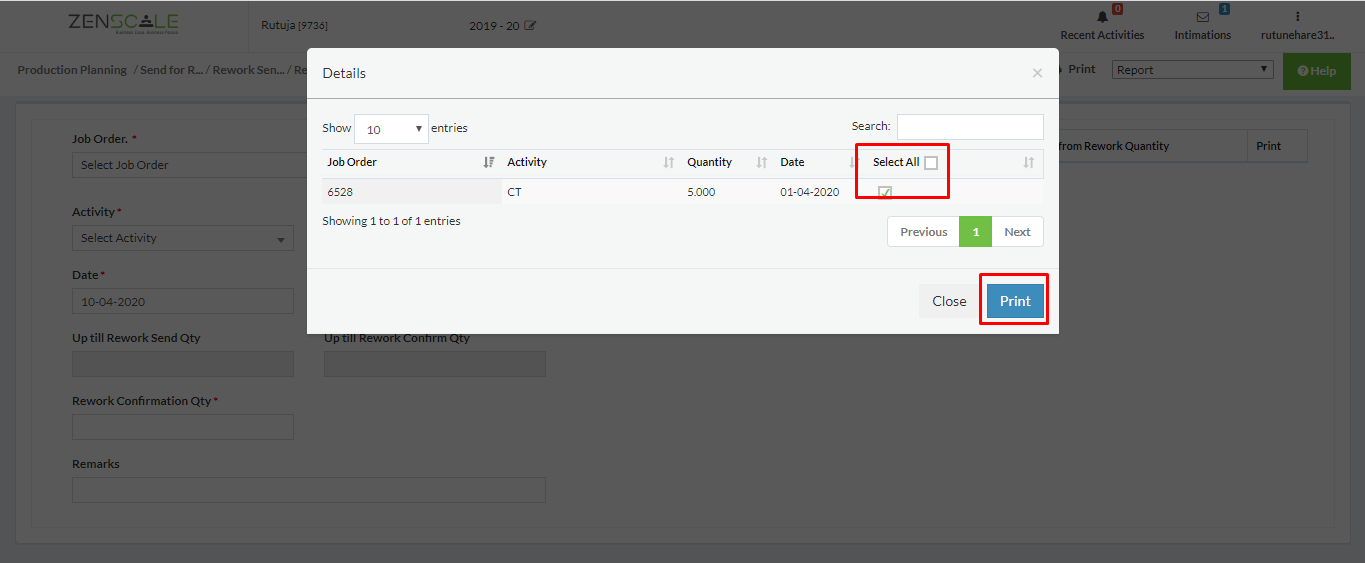 23.The print will show, of confirmation slip.