Updated by Implementation
Shift Interval
Shift interval is defined as the total working hours an employee is allowed to work in a single day. This gives flexibility to HR managers in creating and managing shift rosters.
Following below Steps to activate shift interval:-
1. Click on Shift > Shift

2. Activate shift interval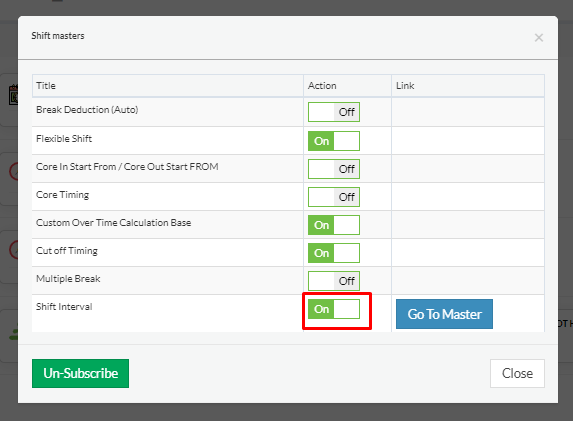 3. Click on Go to Master.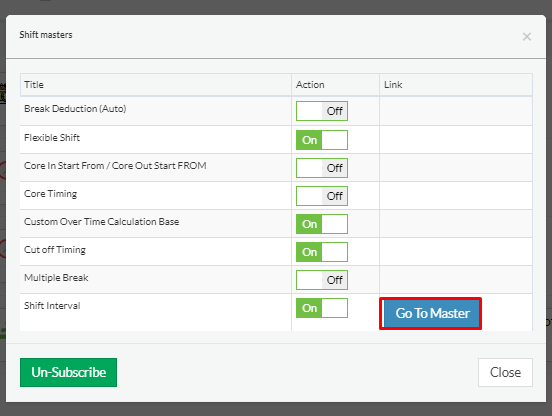 4. Input Total interval hrs (by default system showing 22 hrs)

5. Click on Save.