Consumption Against Projects
Consumption Against Projects
Updated by Implementation
What is Consumption Against Projects?
Material consumption against projects refers to the number of materials (in terms of weight) used in organisation against production project i.e. By consumption of these materials a finished product will ready. It reduce wastage of resources and unnecessary efforts.
Overview
To run a profitable bar, a efficient consumption feature is required to control consumption of resources and reduce wastage of materials during production process. This feature play a crucial role in tracking your bar's performance and create consumption directly against project. It helps to eliminate unnecessary efforts from the organisation.
Use Cases
Suppose that there is a company Shri sai Pvt. Ltd. that makes use of raw materials to product the finish goods.The Consumption against project feature allows them to consume material through project ID with quantity and In stock of items. It keeps a track of all these materials and their amounts in the inventory so that an optimum input amount can be maintained.
This feature of our ERP system keeps a track of all the bought products or raw materials and the stages in which they are utilized to produce the finished goods.It reduce efforts and helps to optimum utilization of resources according to their work order.
Steps to be performed for consumption against project
1. Go to Material Management.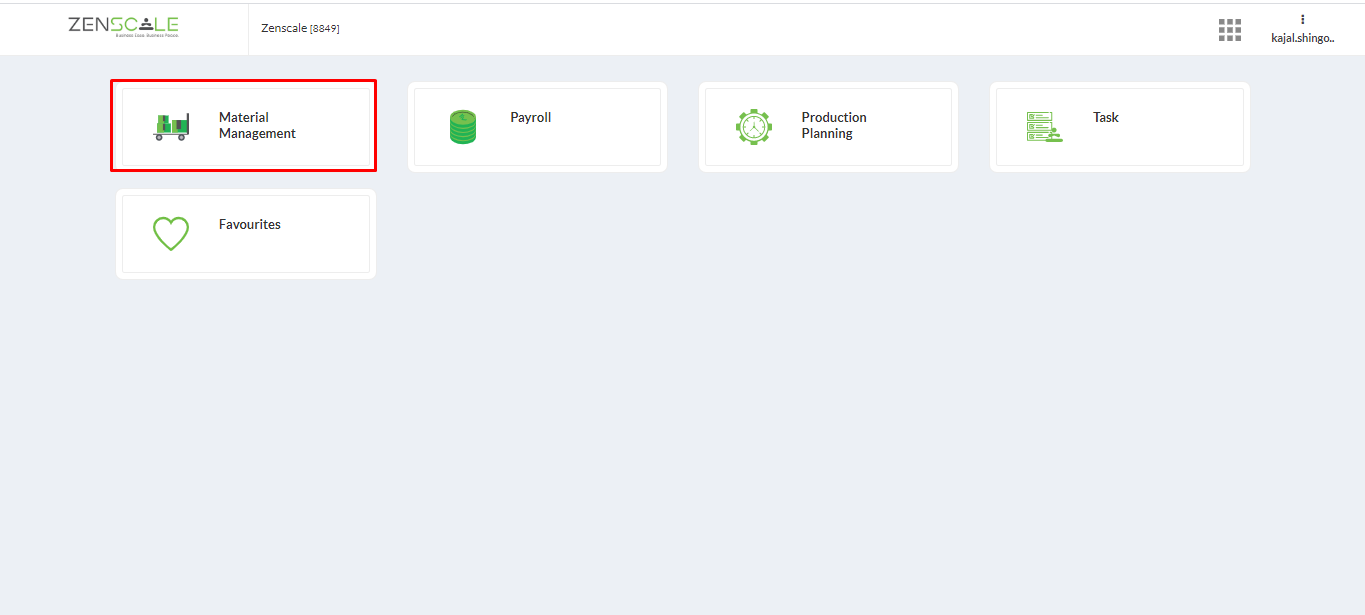 2. Now, click on Consumption.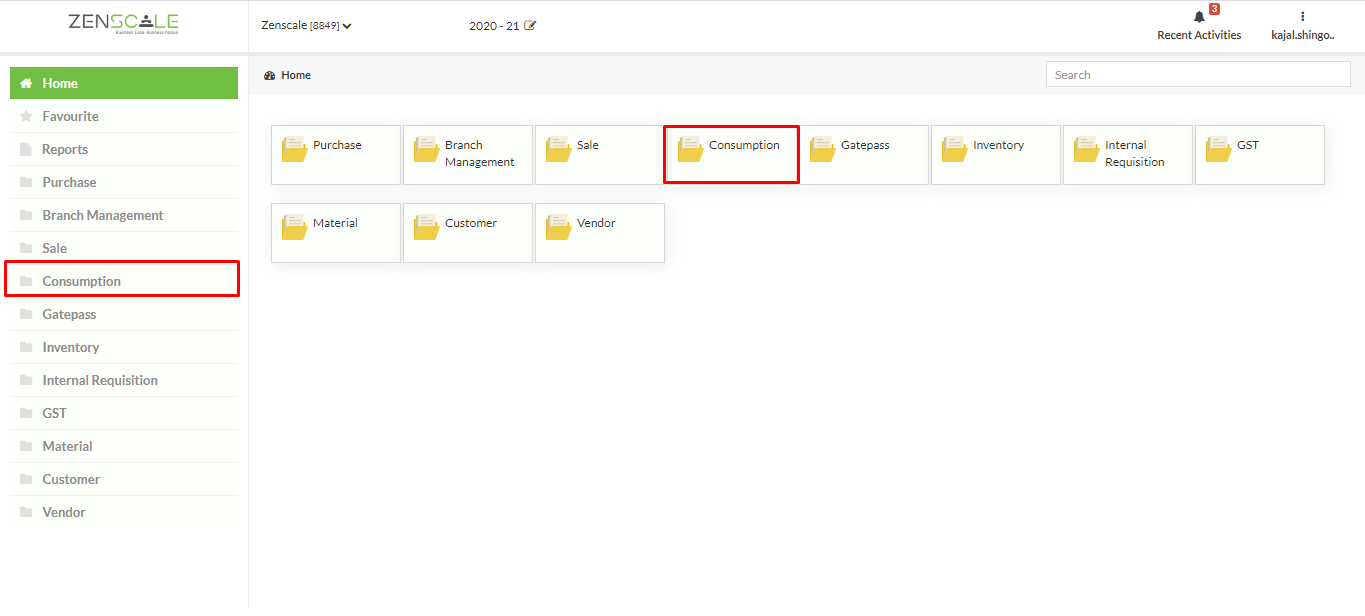 3. Click on Consumption against project.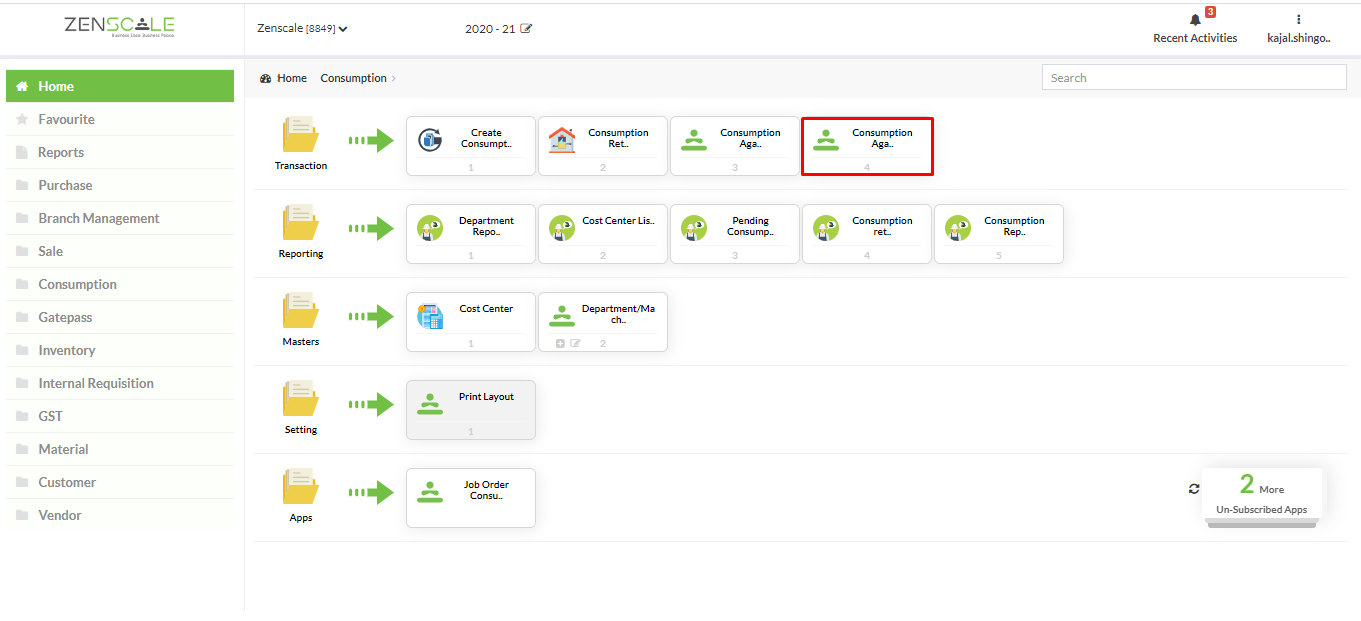 4. Following screen will open.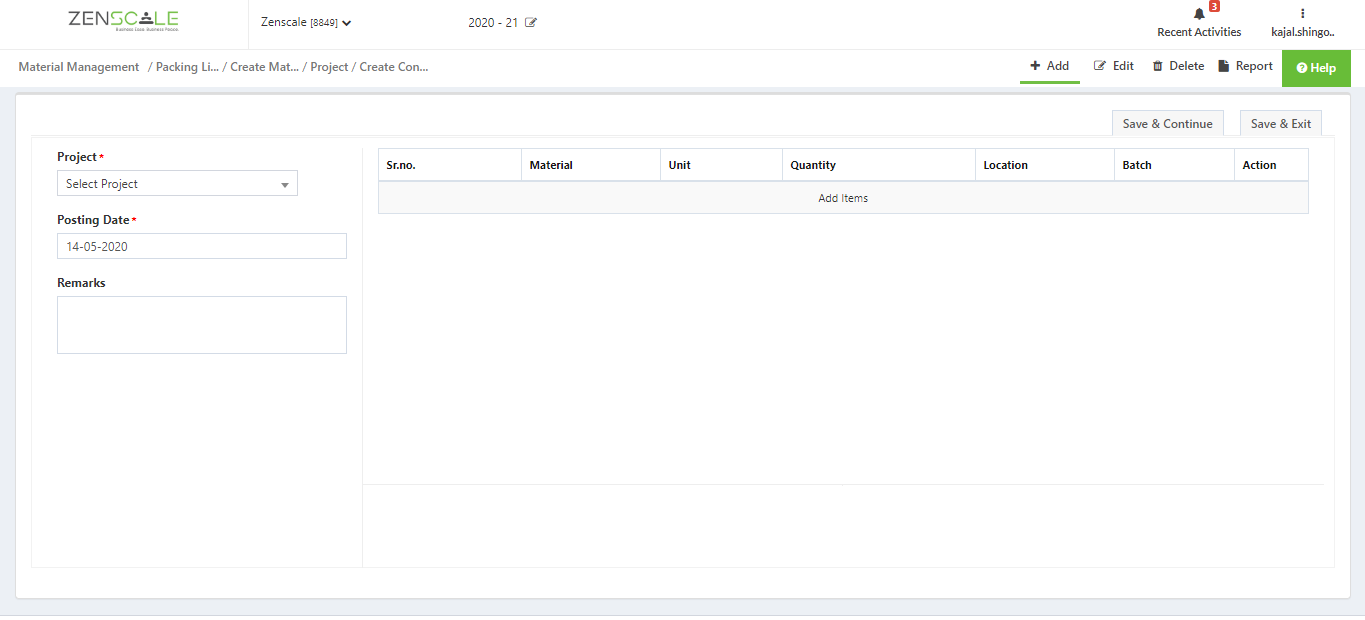 5. Now, Select project ID as required.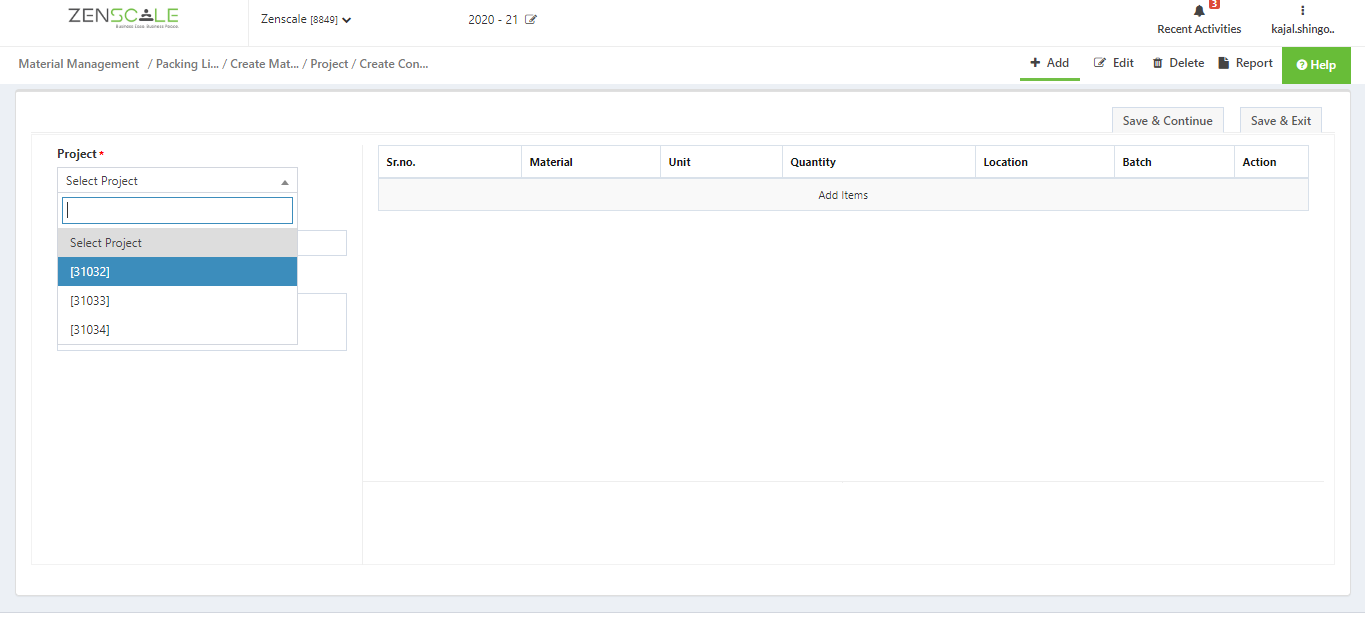 7. Select Date as needed.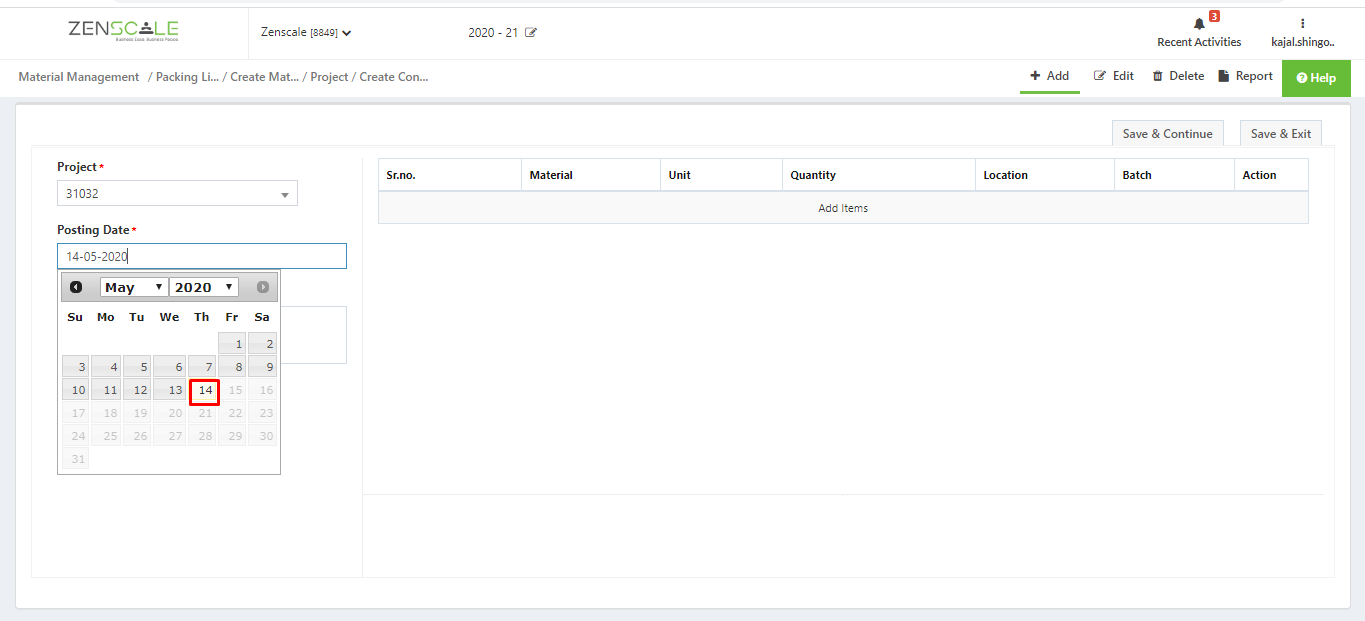 8. Next, Click on Add items.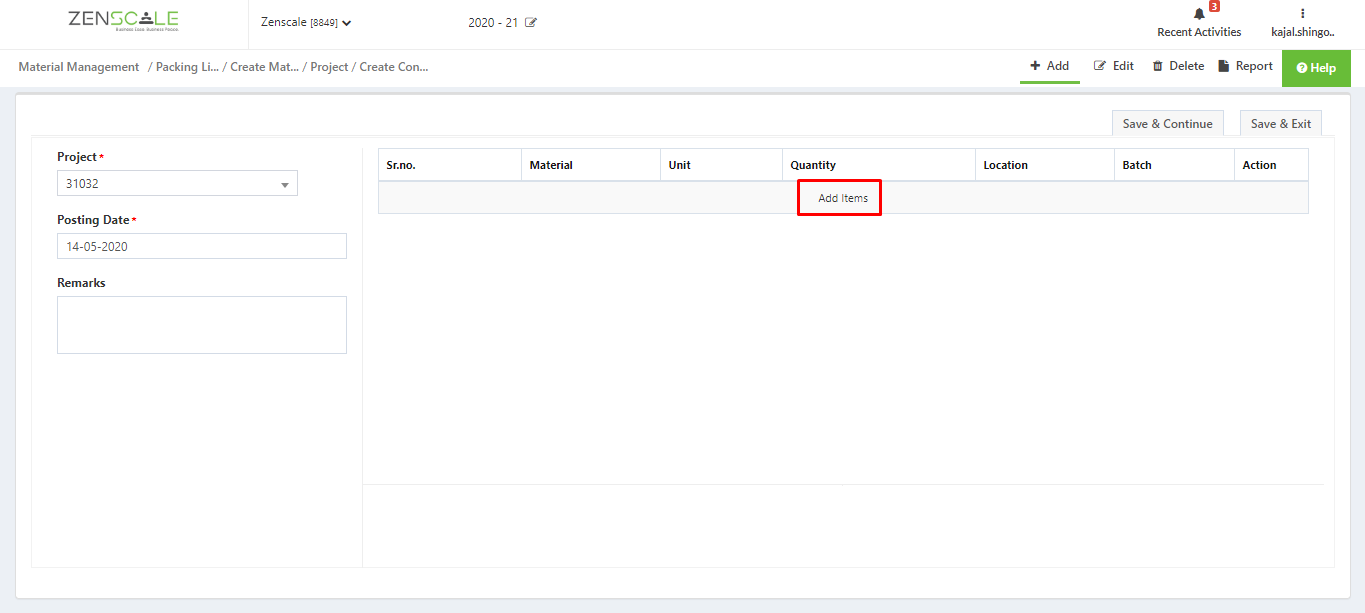 9. System will provide entire information such as closing stock available.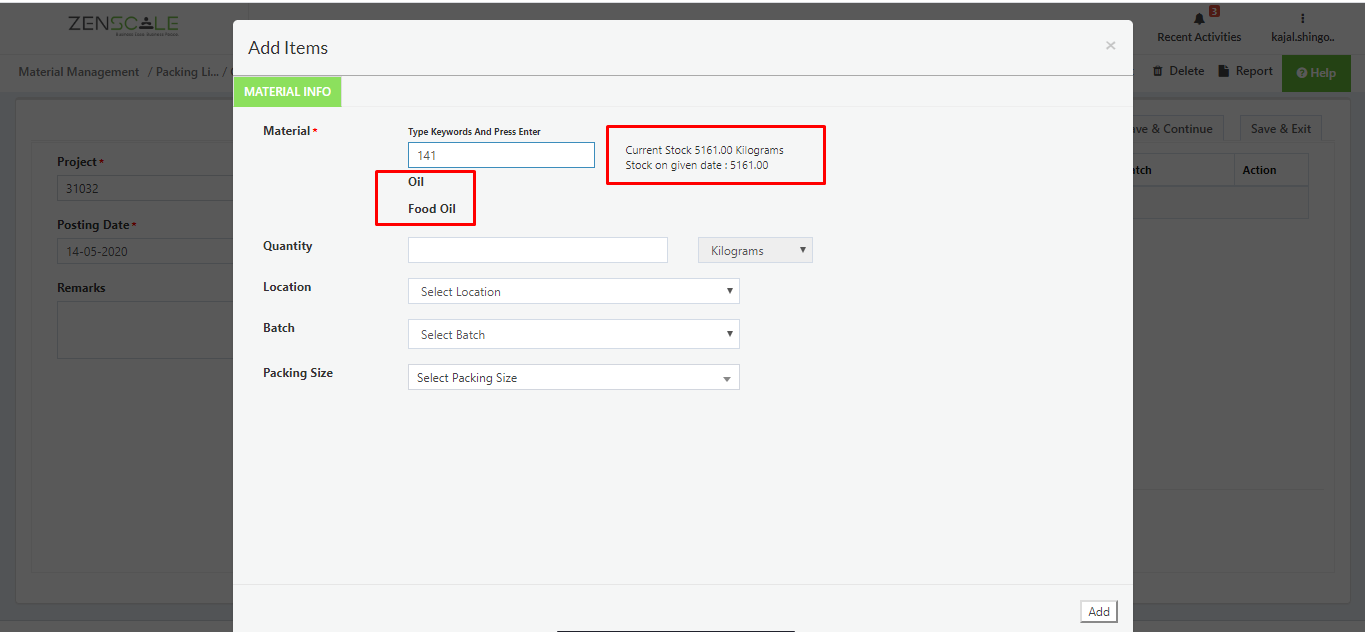 10.Enter Quantity as needed.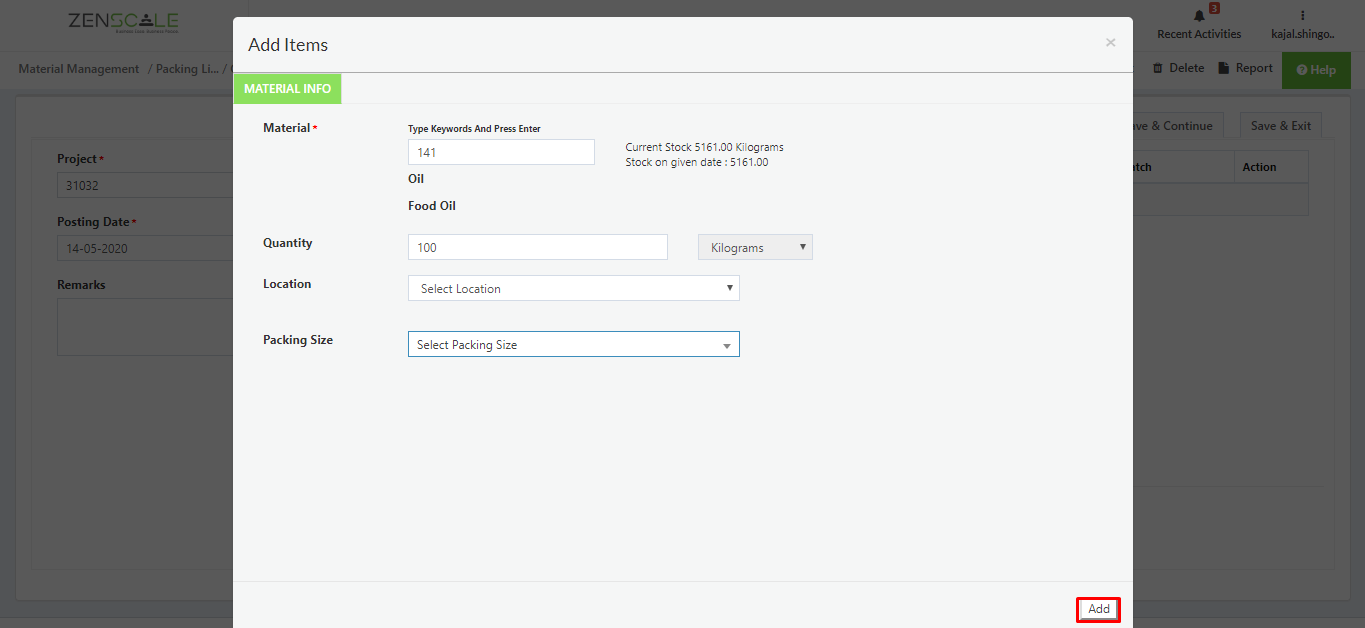 11. Enter Remarks.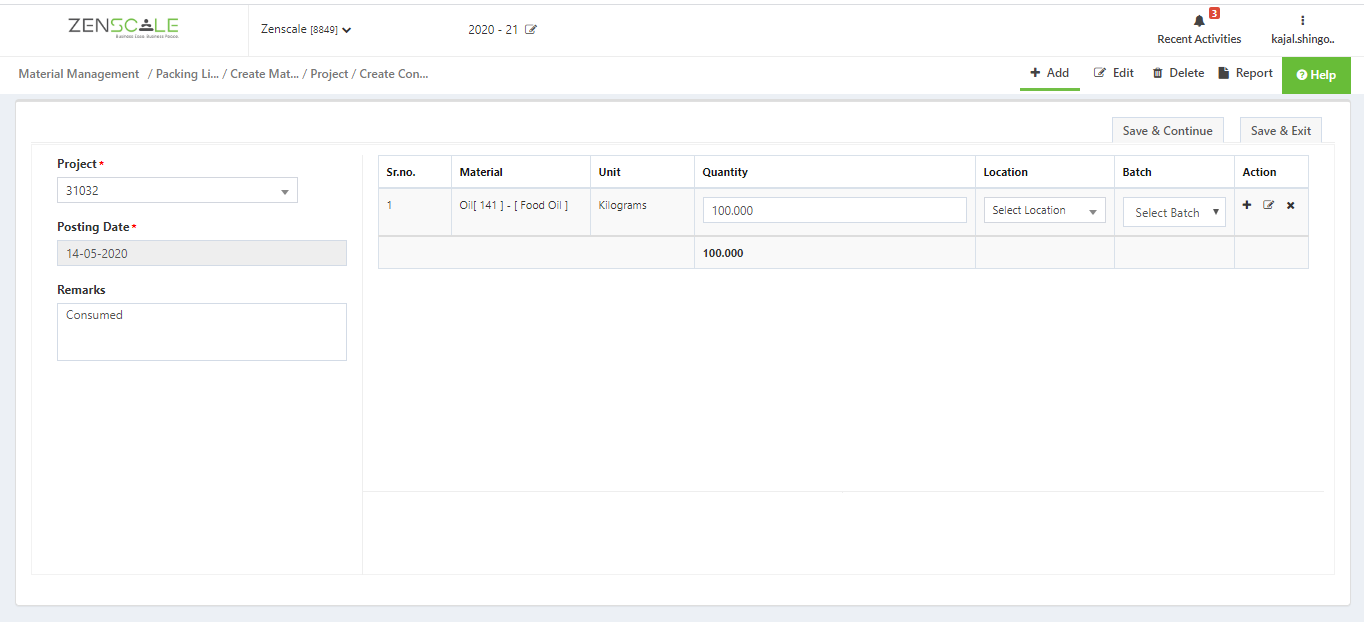 12. Click on save and continue.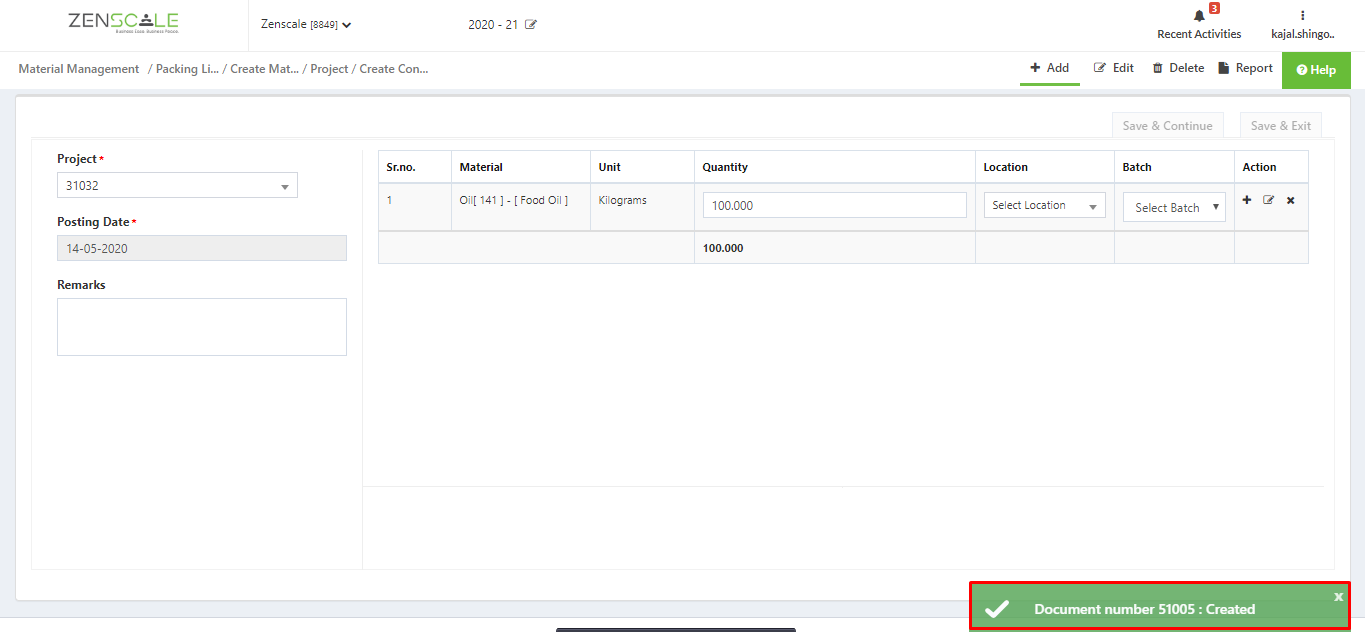 13. Click on Edit if required any changes.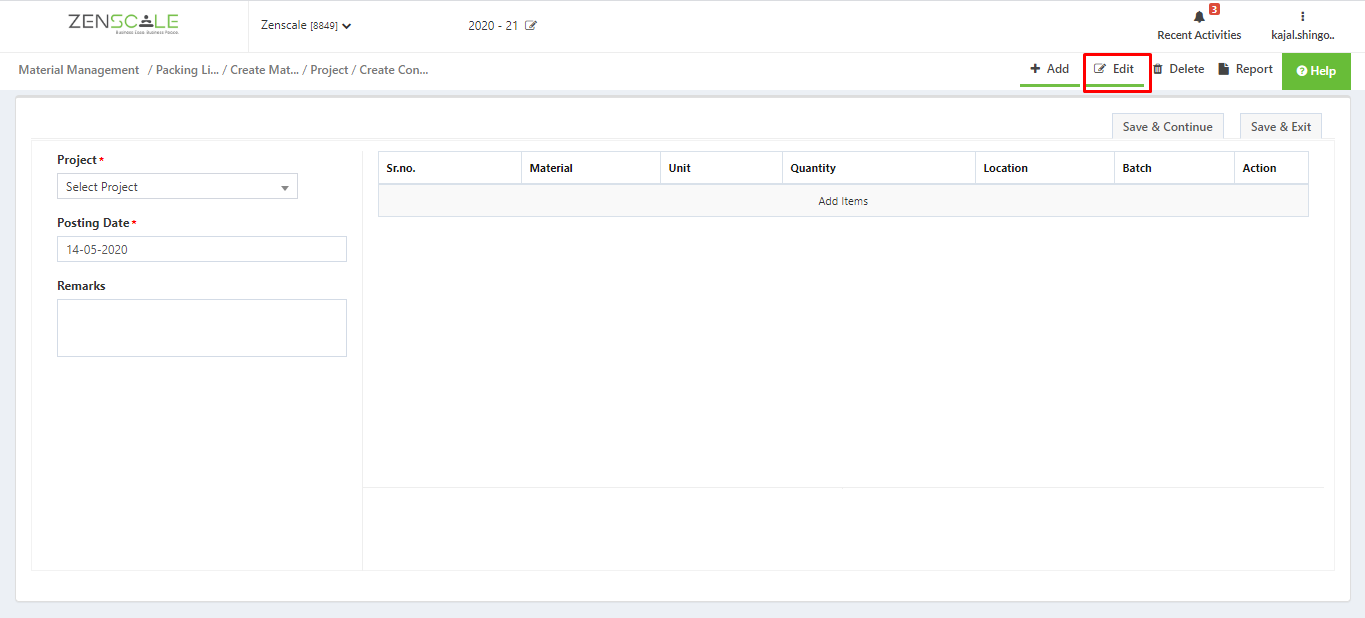 14. Click on Delete to delete an document.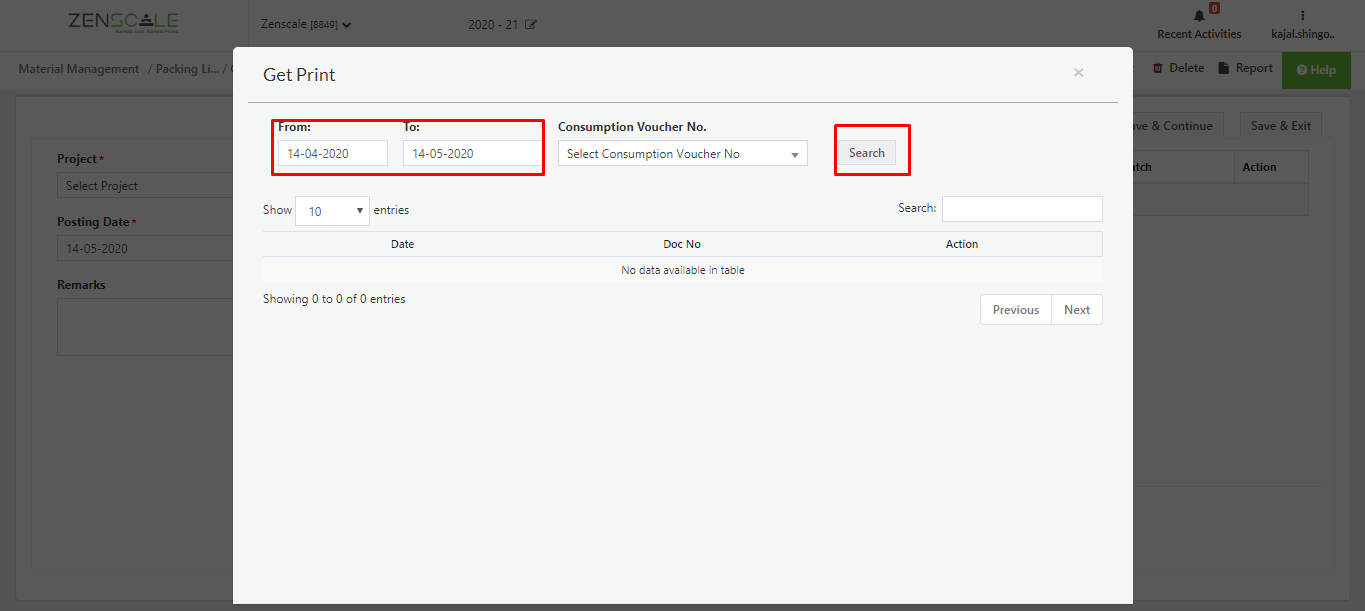 15. Click on Delete icon.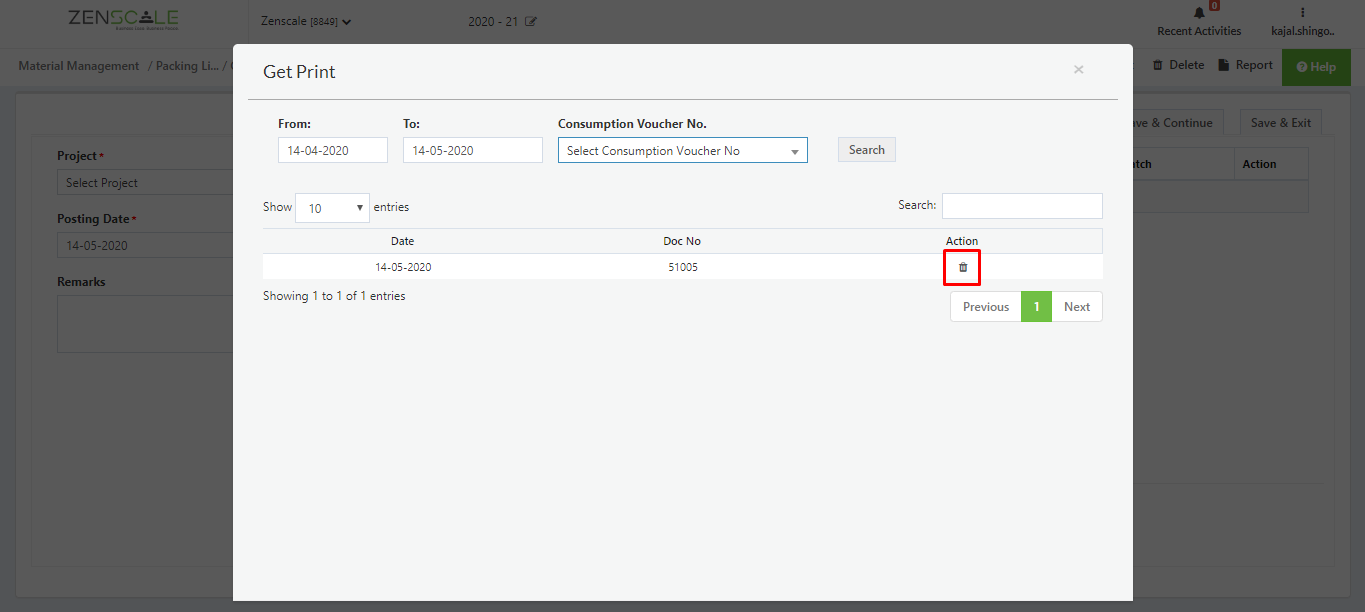 16. Click on Report to check all created documents.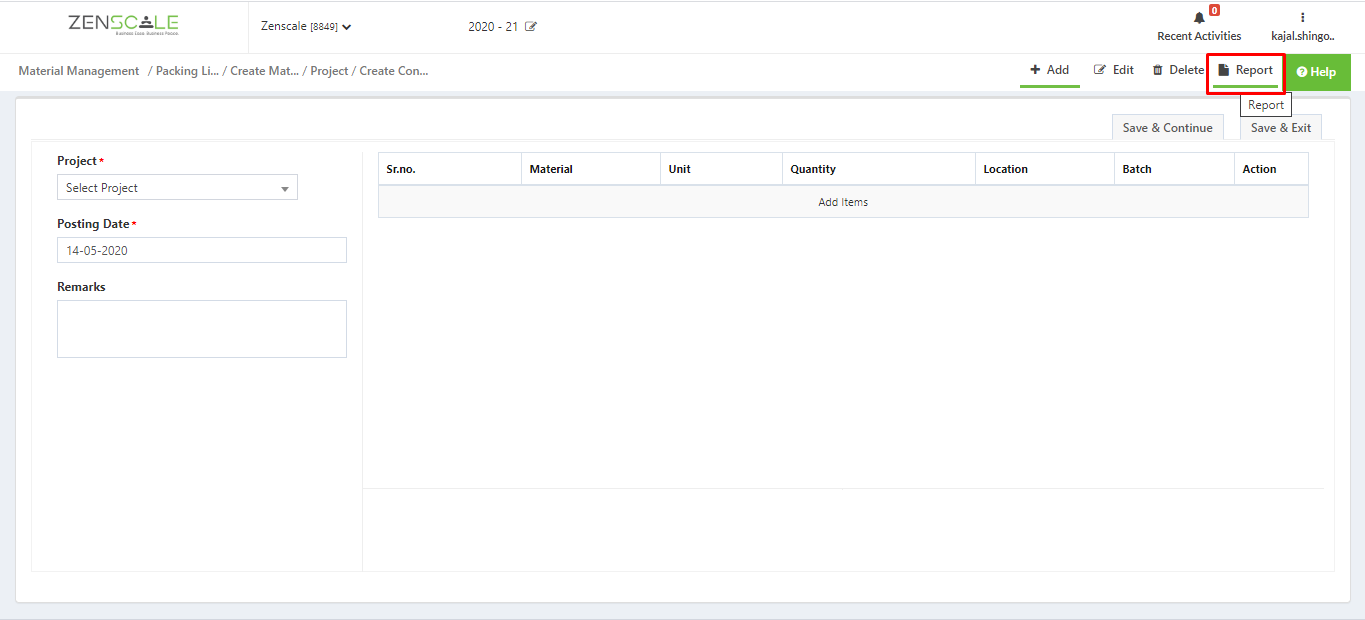 17. Select Date and click on Search.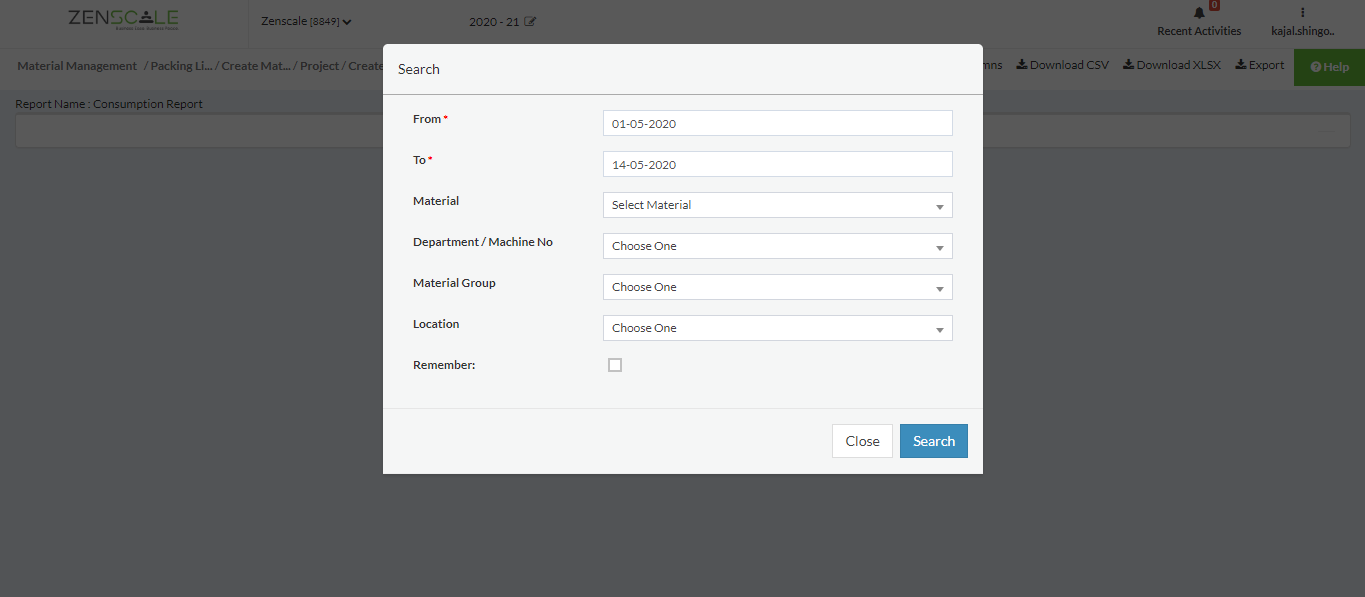 18. This report will show detailed information.