Updated by Implementation
What is Group assignment in Zen Task?
In Zen Task Group assignment is a feature which is used to assign a particular group to the Lists and Classification Master.
Overview
In Zen Task Group assignment master is a feature used to identify the task based on their groups. Users can search and sort the tasks and filter the dashboard view based on this feature.
Use case:
Suppose there is a consultant company that is working for their clients to recruit employees based on their Job profile. The company has two Task Groups as "Client support" and "Business development",for each task group there are different set of list-Existing clients list is assigned under Client support and Customer Acquisition is listed under Business development group. with the help of this feature users are able to identify the tasks based on their Assigned Groups.
Steps to Assign Task
1. Click on Setting icon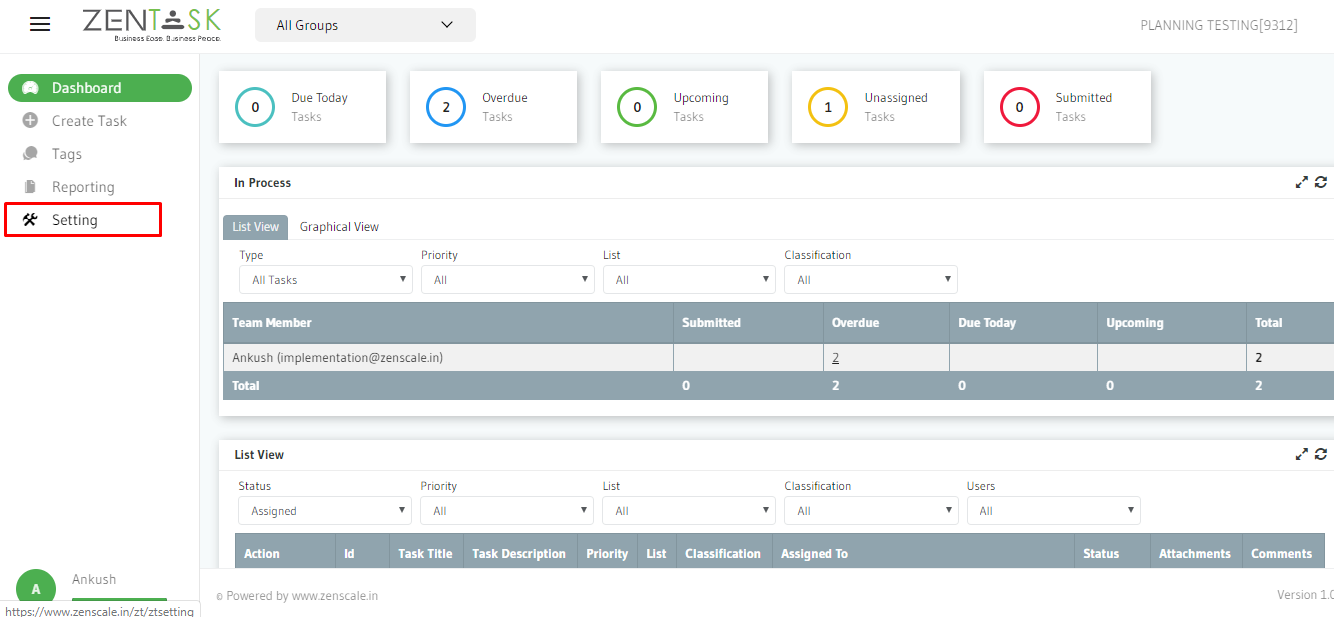 2. Now activate Group Assignment setting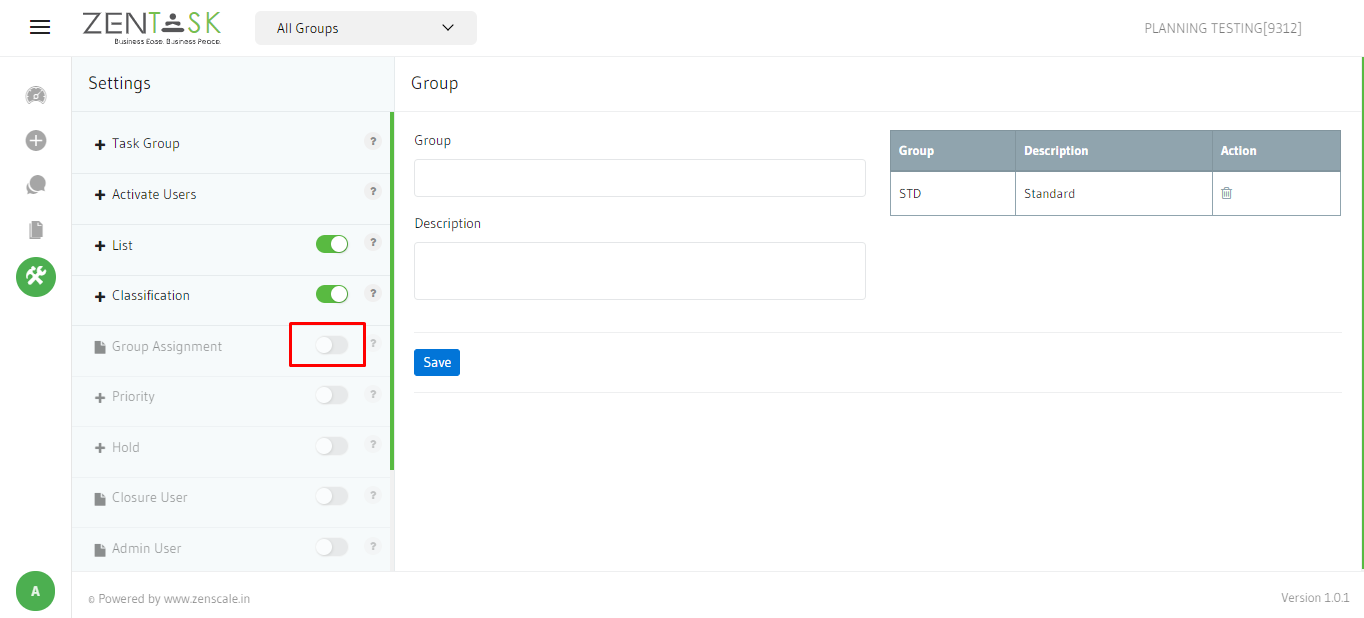 3. Then, click on Group Assignment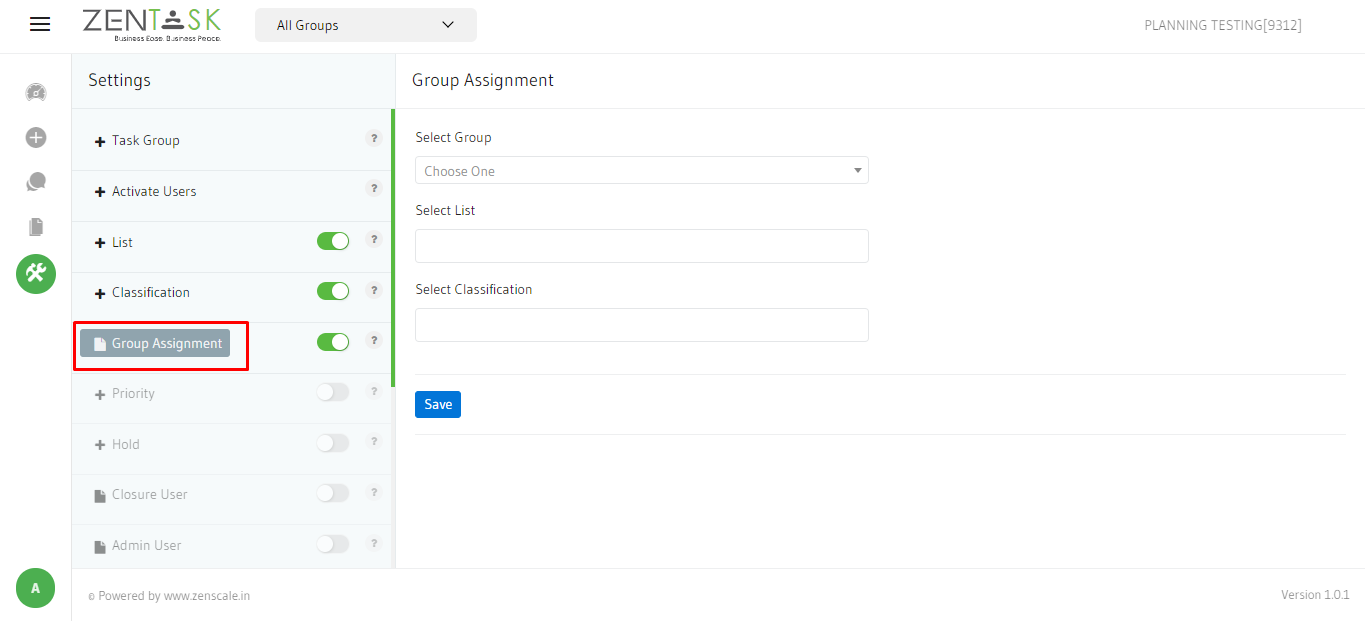 4. Select Group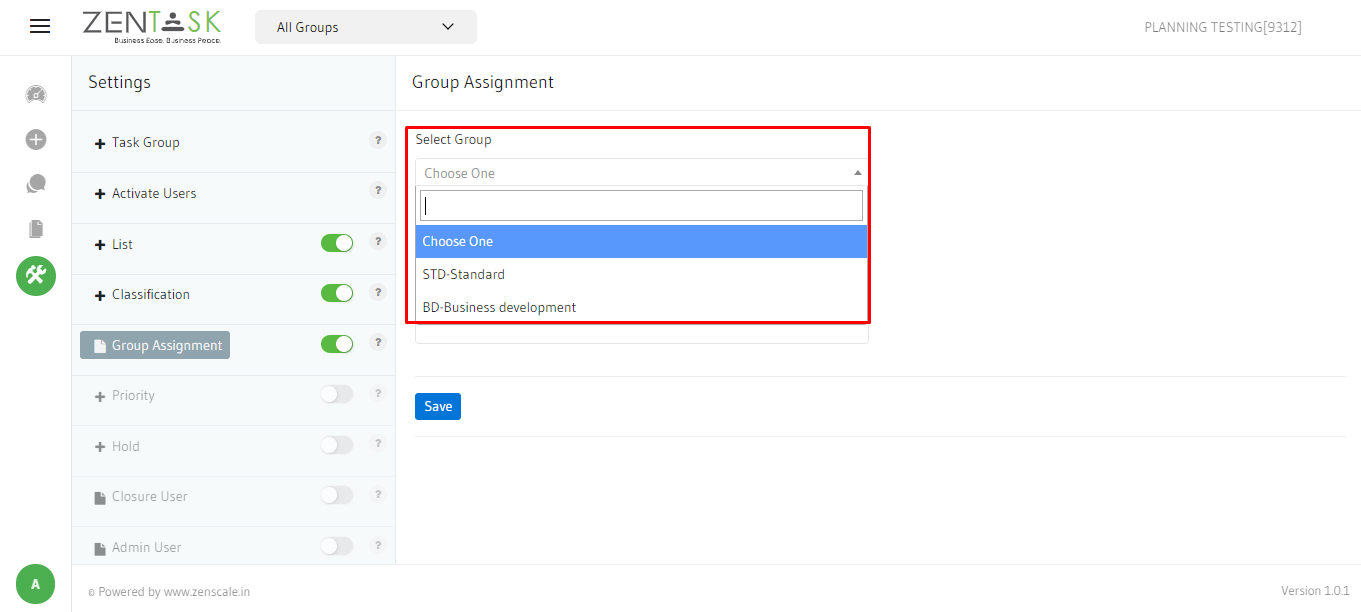 5. Now,select the List you want to assign to the selected Group.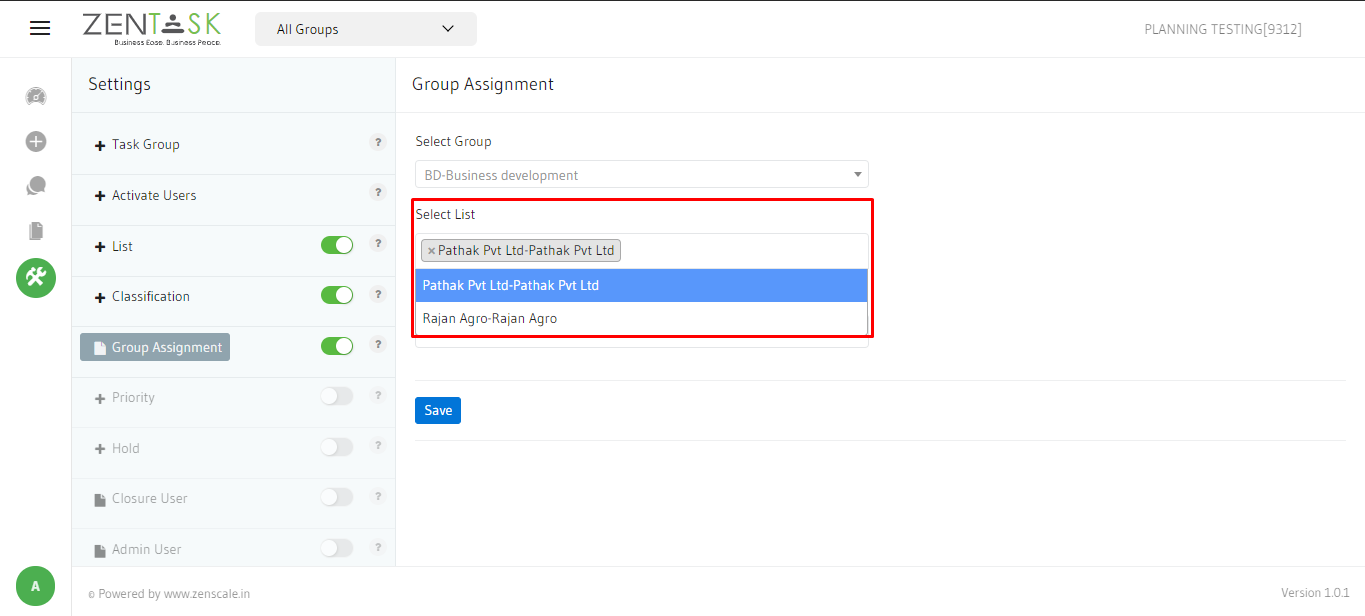 6. Then ,select the Classification you want to assign to the selected Group.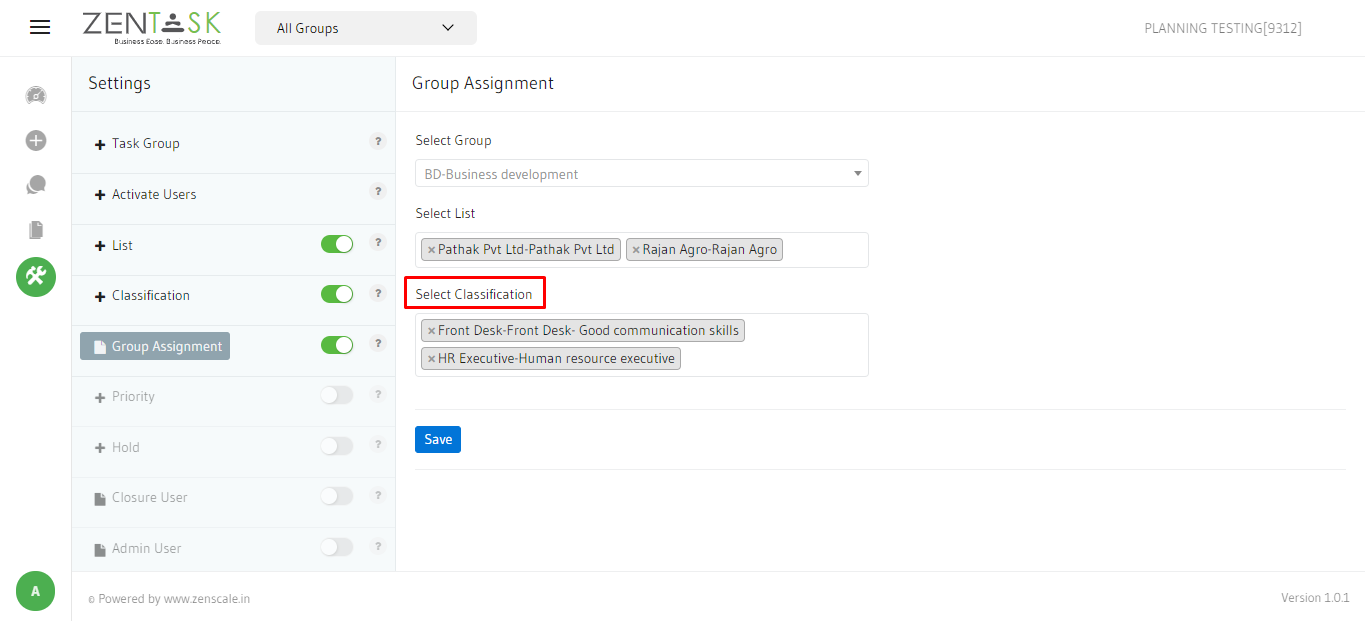 7. At the time of creating task user will select the Group from the Top Drop Down.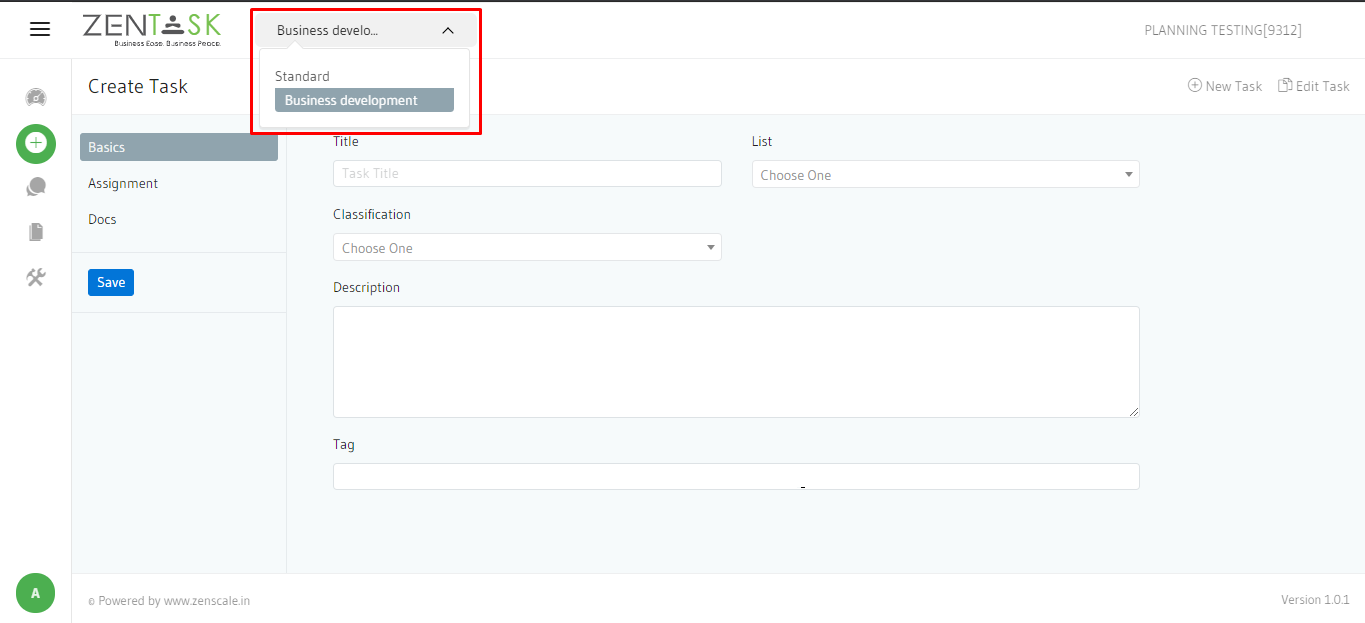 8. List and classification will be shown as per the assigned group.