Updated by Implementation
What is Agent?
An agent, in legal terminology, is a person who has been legally empowered to act on behalf of another person or an entity. An agent may be employed to represent a client in negotiations and other dealings with third parties. The agent may be given decision-making authority by entity.
Overview
Agent master data contains the information about active agents working for company. It contains information about business transaction done through agents. It is a master data contains the information about the customers that an organization uses to do business with. Agent has authority to sell the goods or to buy goods or to raise money on the security of goods on the behalf of the company.
Use cases
Suppose that there is a company Shri Ram Pvt. Ltd. that has a huge agent database in different cities. Before company did not maintain any database but now they are doing so with the help of this feature. Agent master contains details can be simply and selected in the software. There is no need to enter the information again and again for every transaction.
All activities associated with agent can be actively performed once all details have been entered in the Zenscale. In addition,system allows them to assign agent to customer which is helpful for them to make marketing planning.
Steps to be performed to create Agent
1. Go to Material Management.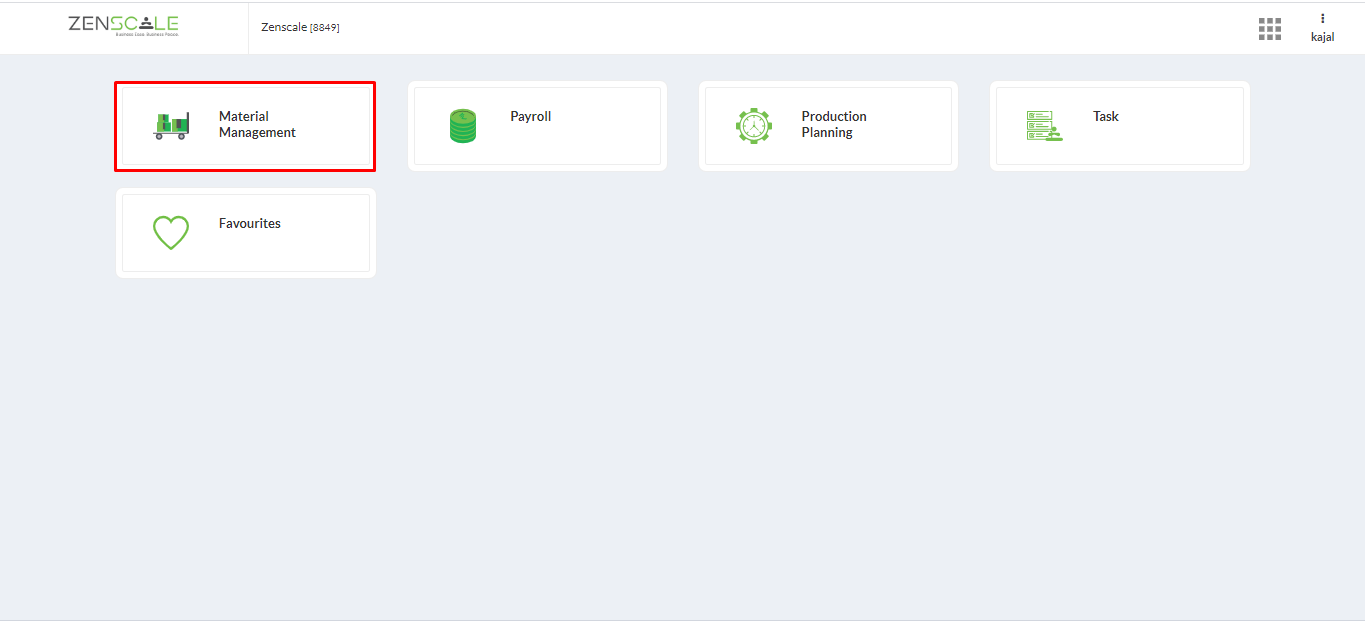 2. Now, click on sale.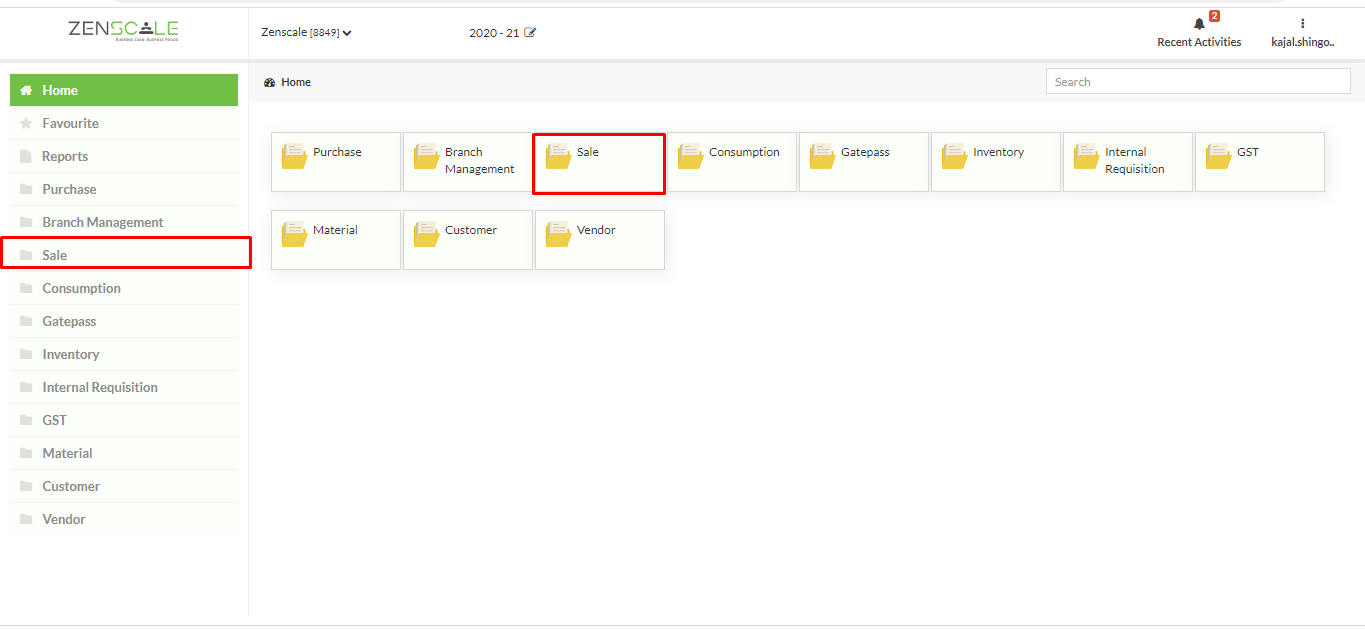 3. Here click on Agent.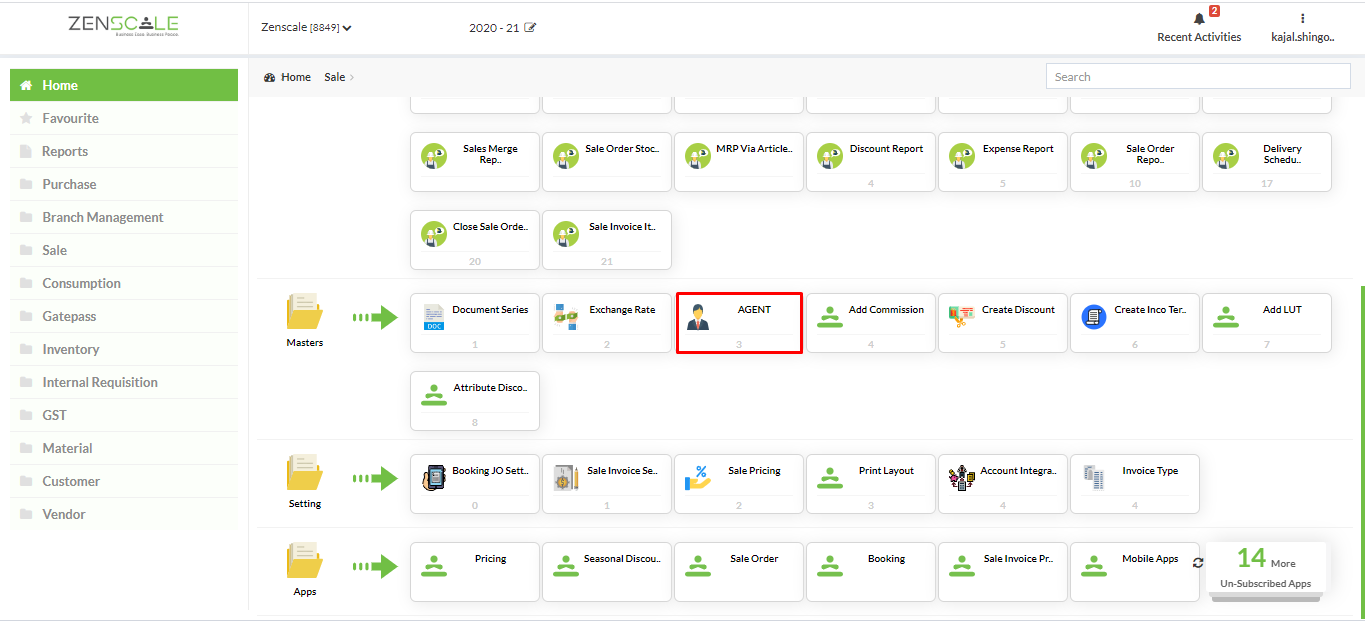 4. Following screen will open.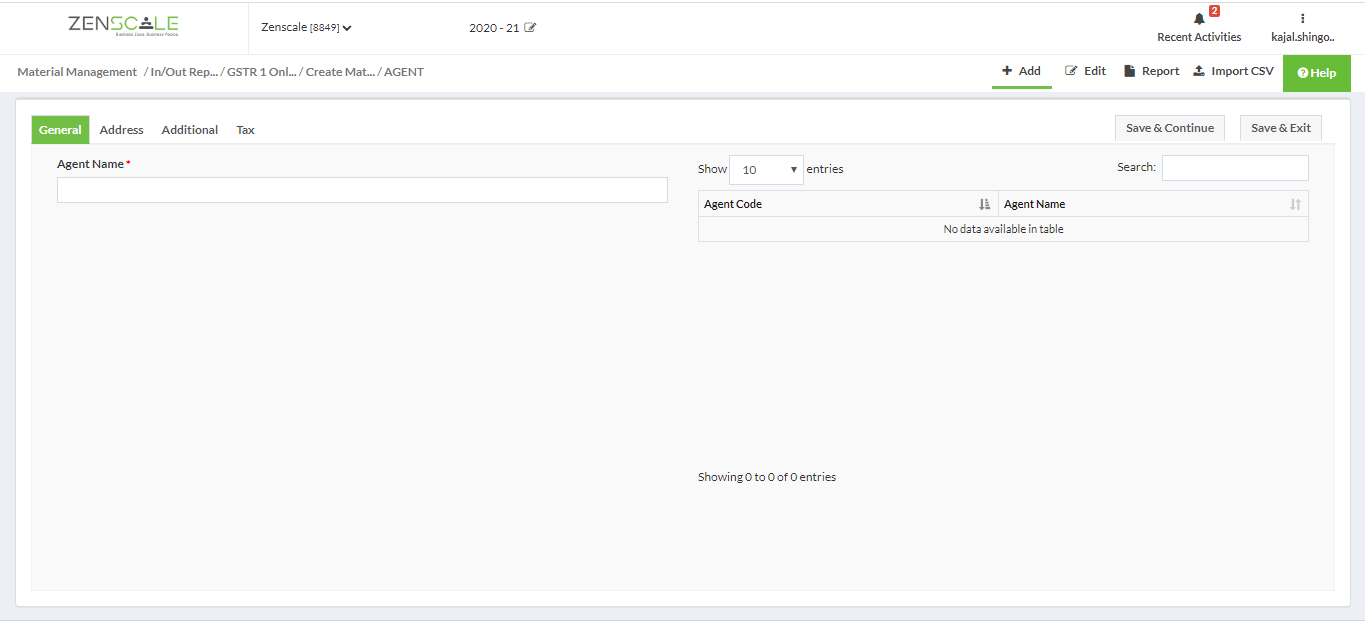 5. Enter Agent Name as required.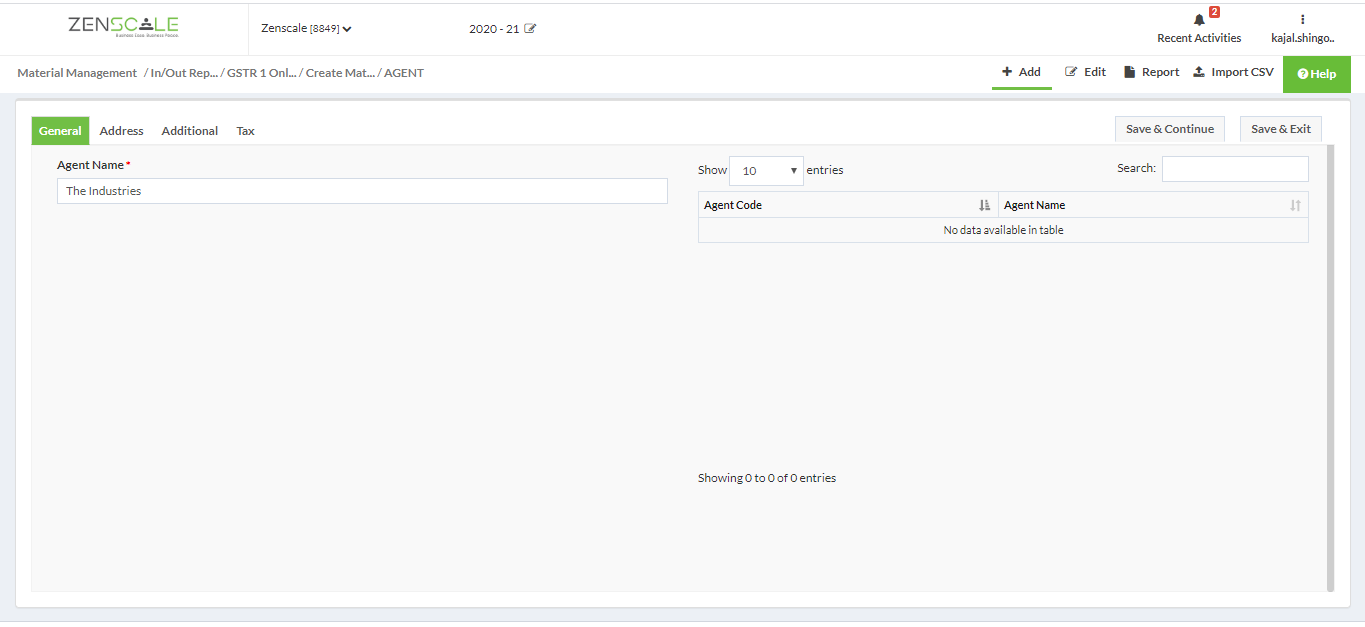 6. Enter Mandatory fields such as contact phone number > country > state > city as required.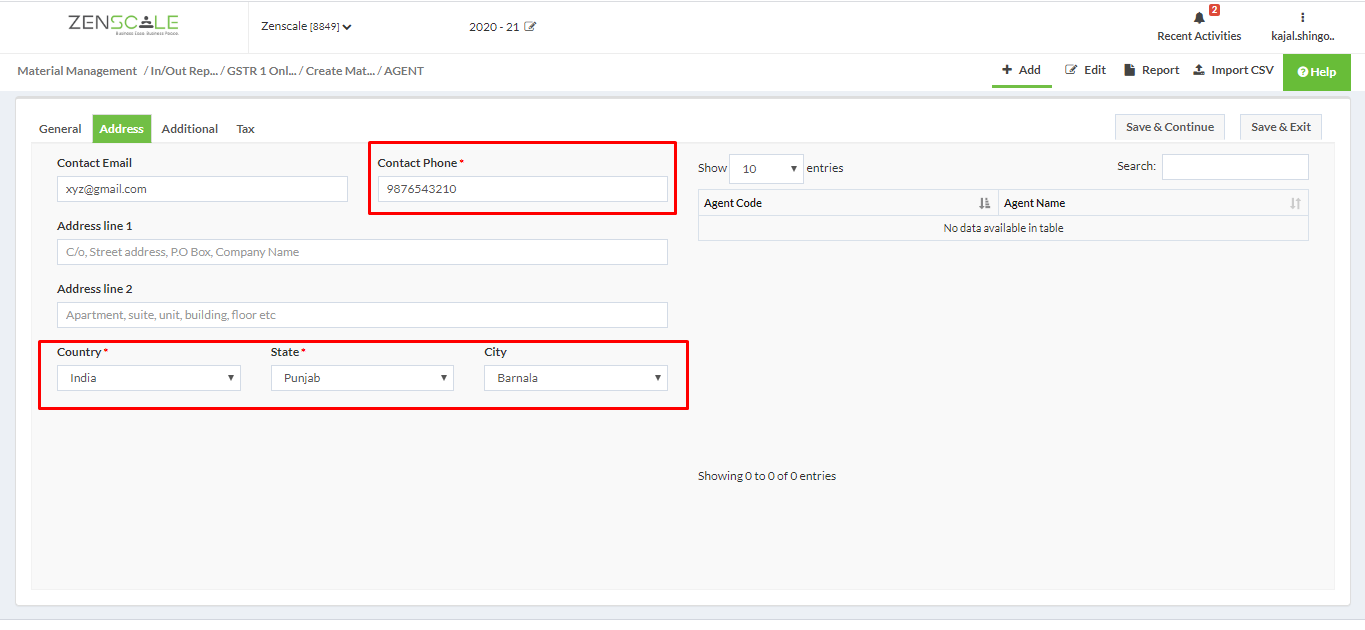 7. Enter PAN no. (if required)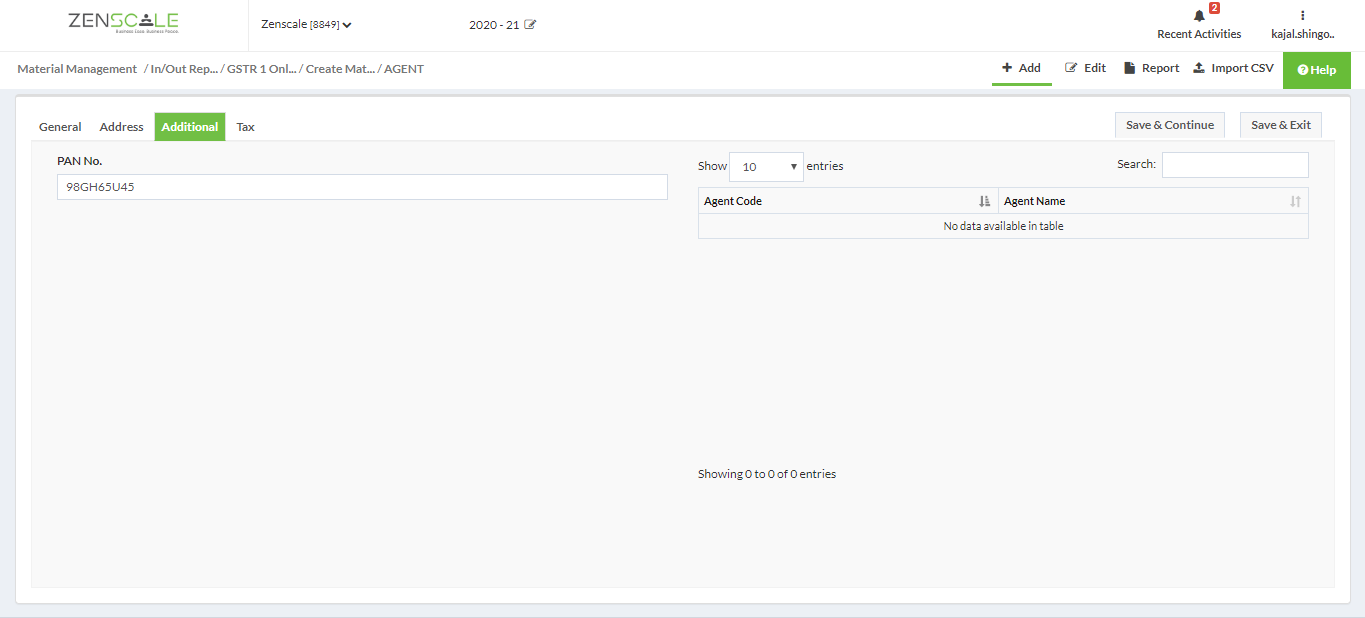 8. Enter GSTIN no. (if required)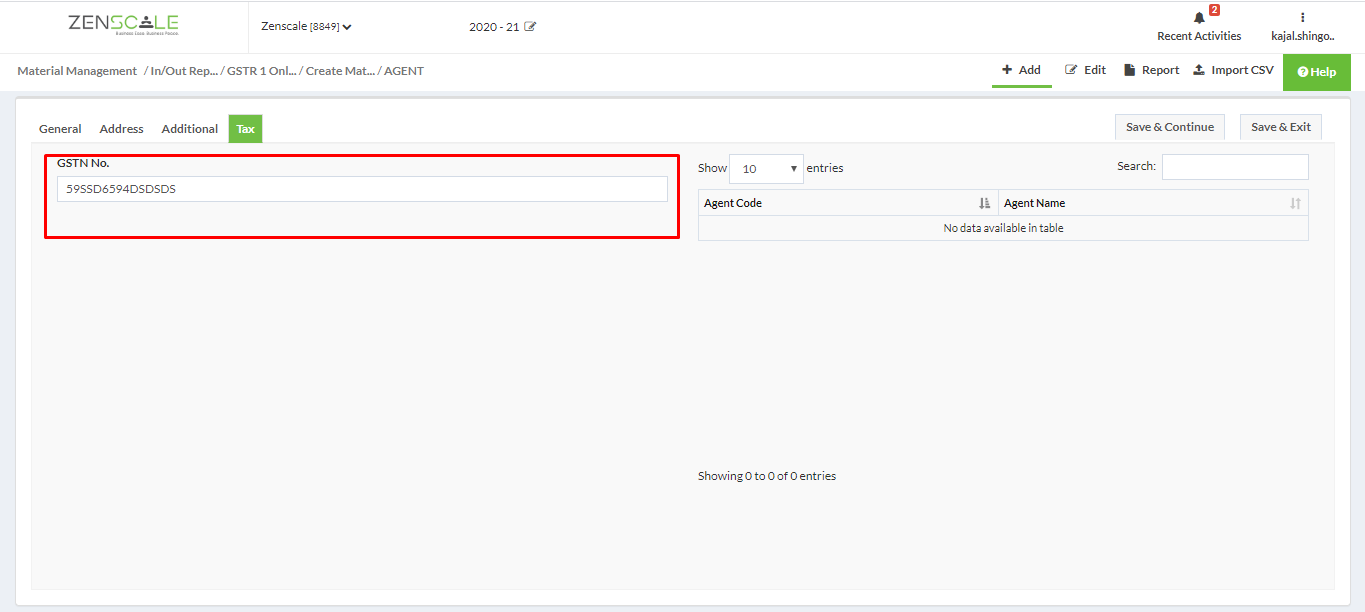 9. Click on Save and continue.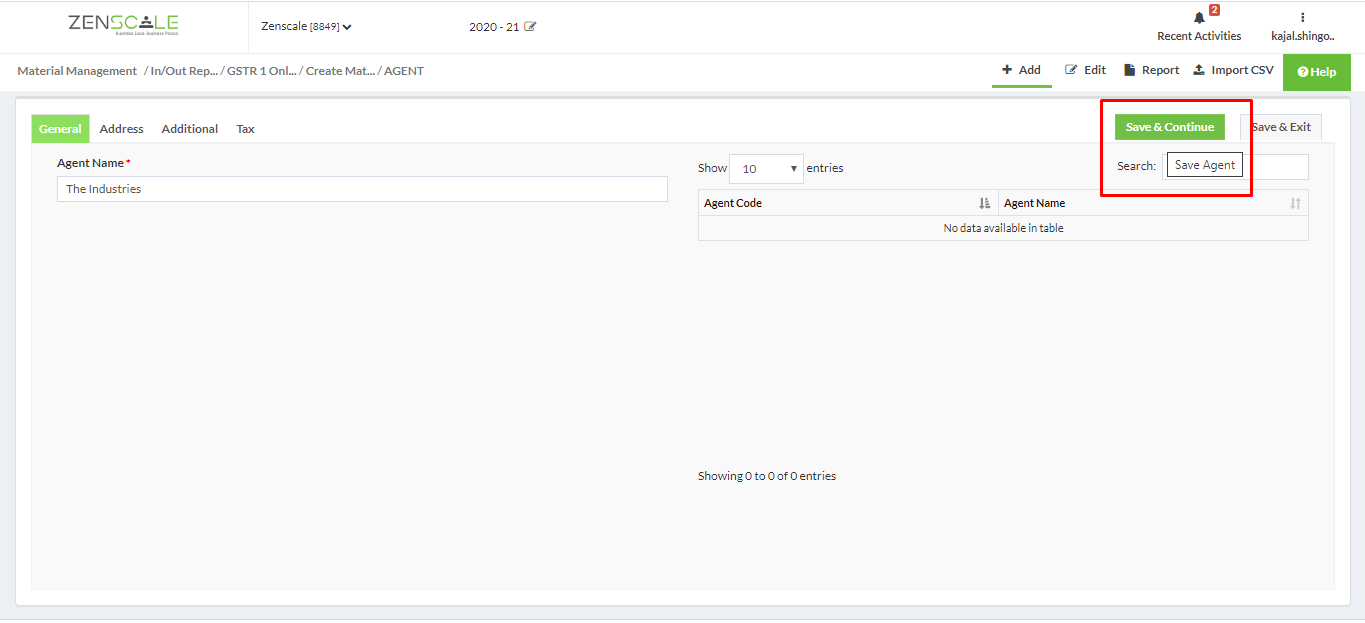 10. As you can see agent saved successfully.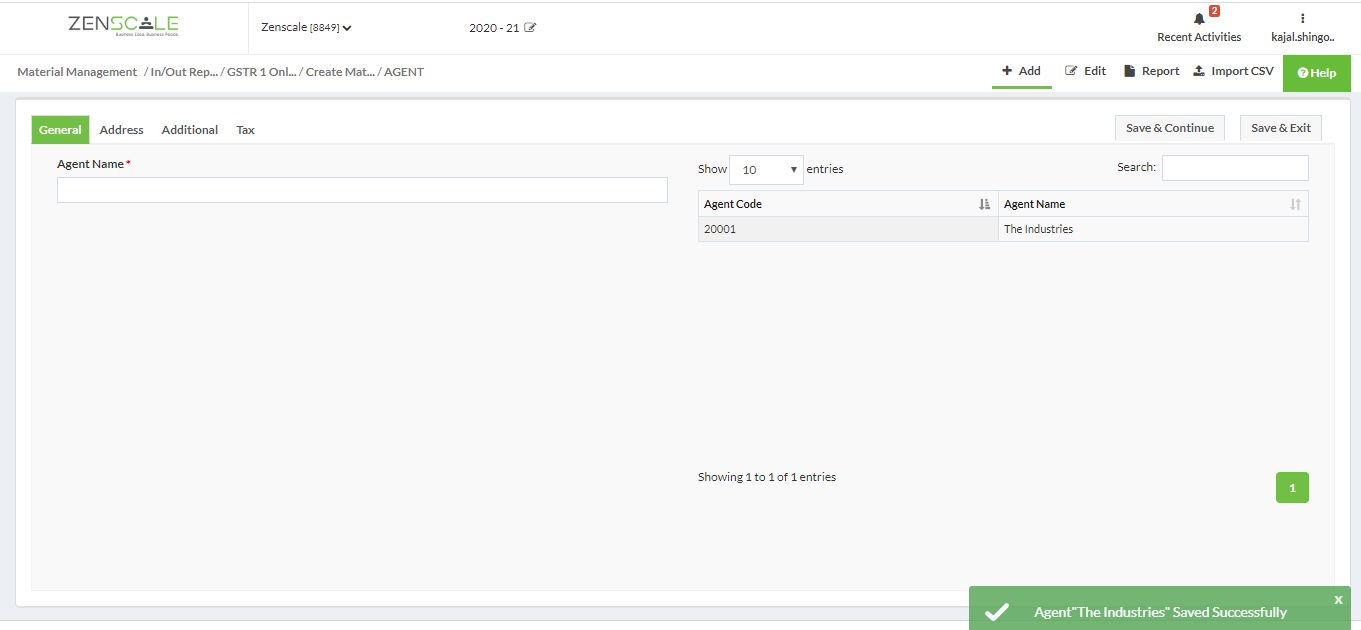 11. Click Edit if required and changes in it.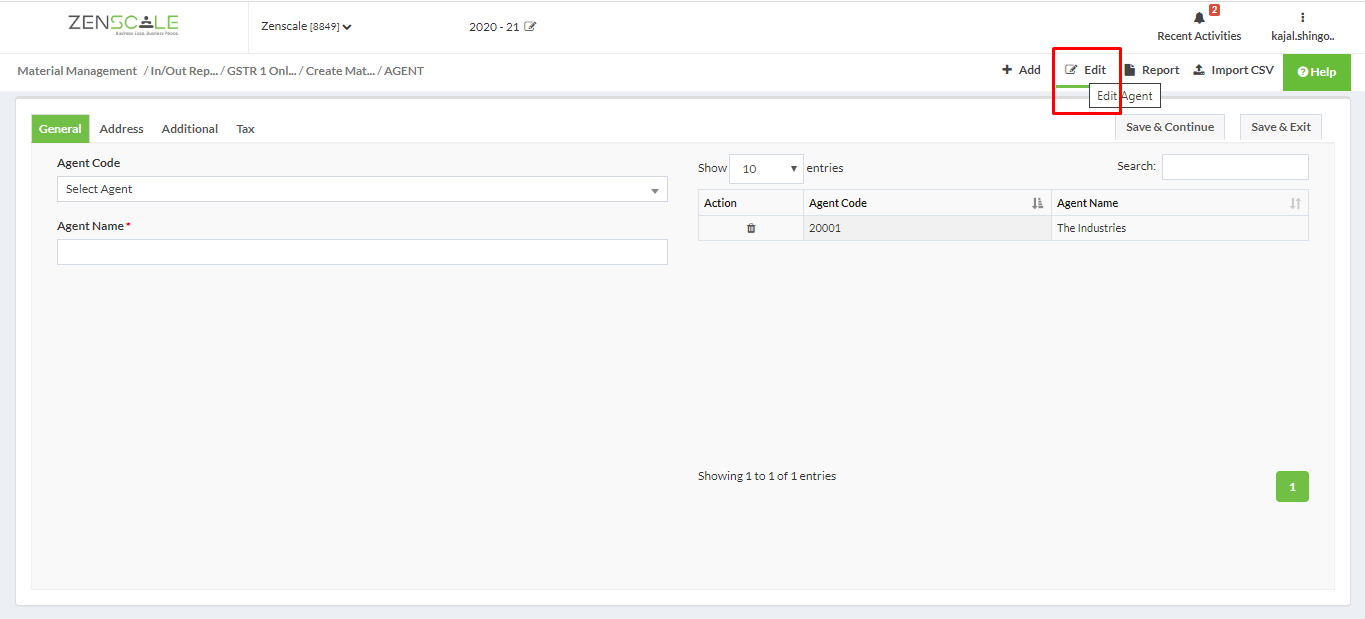 12. Next, Click on report to check all created agent Database.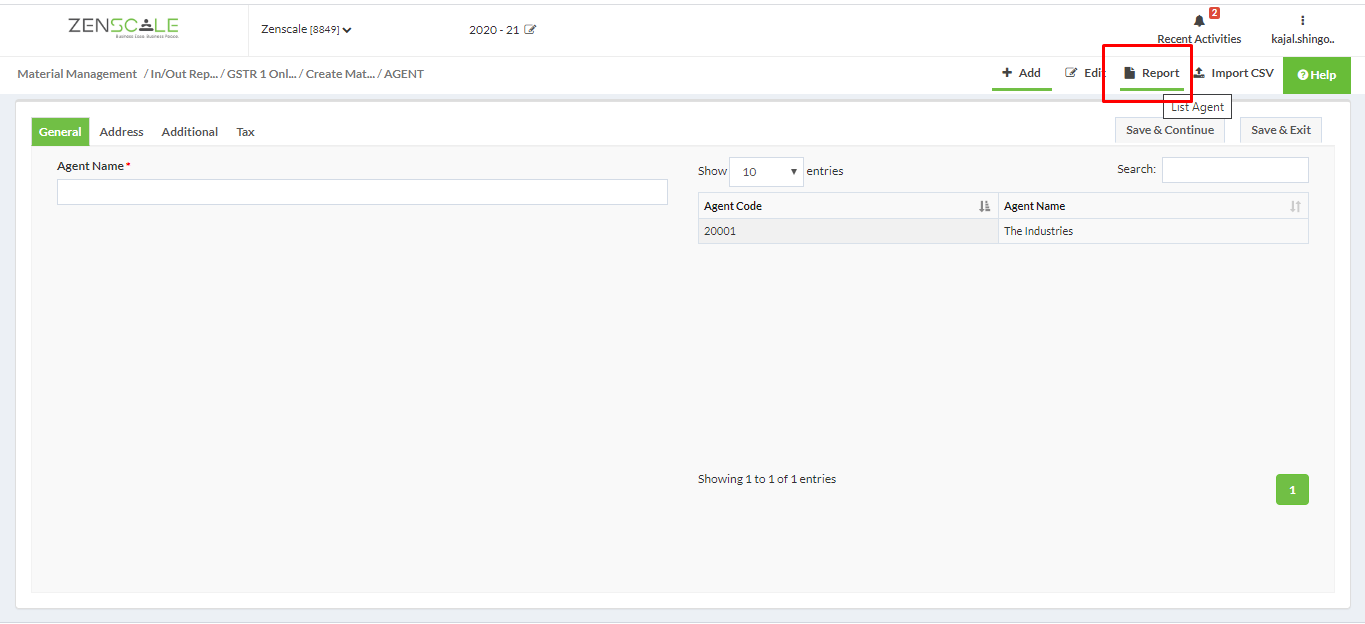 13. Agent report will be opened and can be downloaded in excel.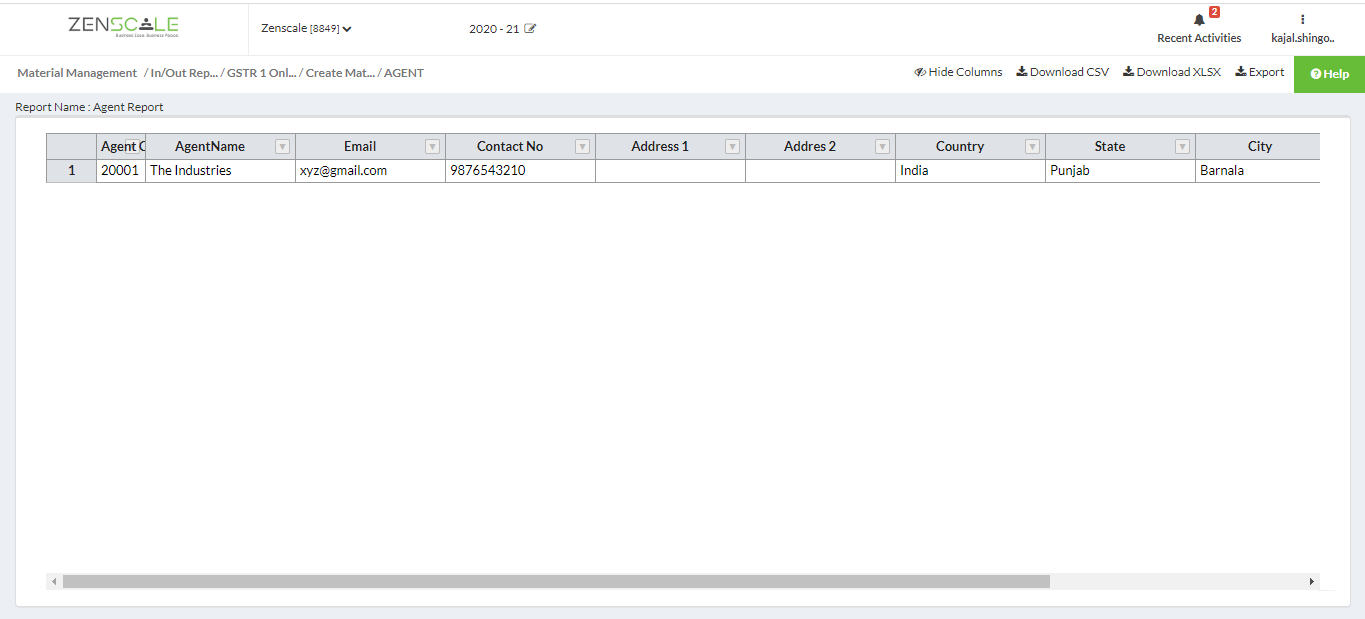 14. Now, Go to Customer creation.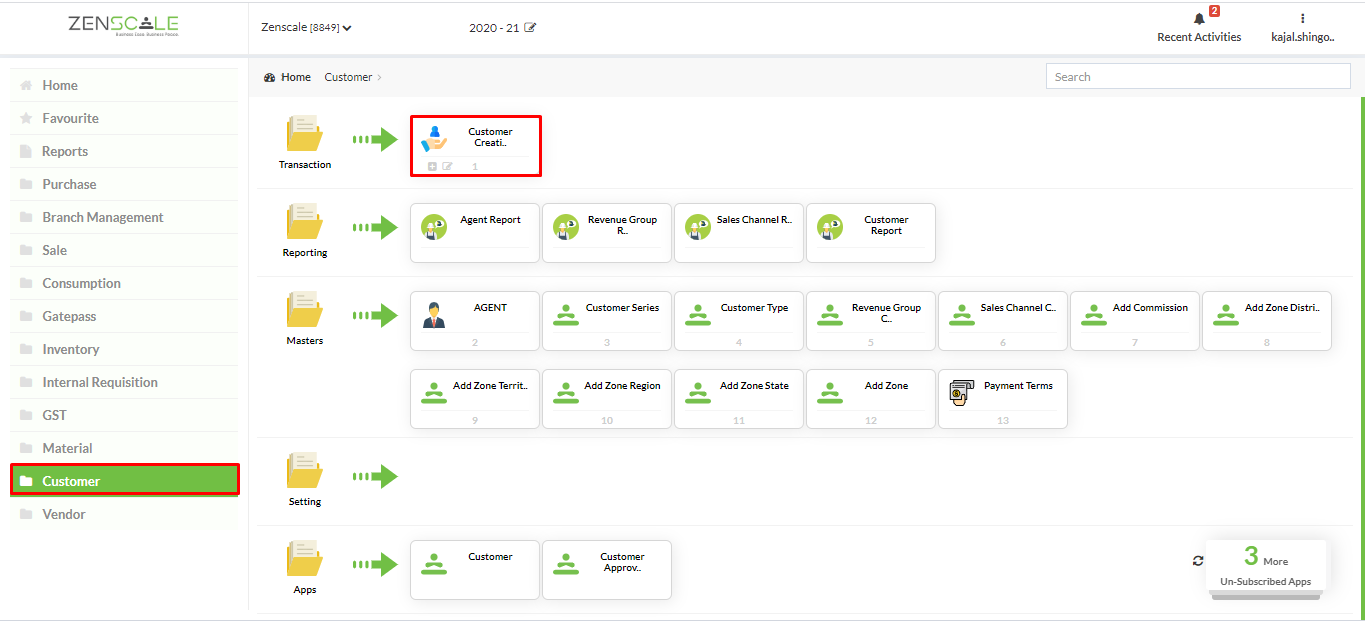 15. As you can see here you will get option to select agent during customer creation.