Updated by Implementation
Print Layout
Print Layout is a option that provides the formats for sale invoice which is helping to set the print format as per client's requirement from system to Zenscale.
Steps to be performed :-
1. Go to Material Management.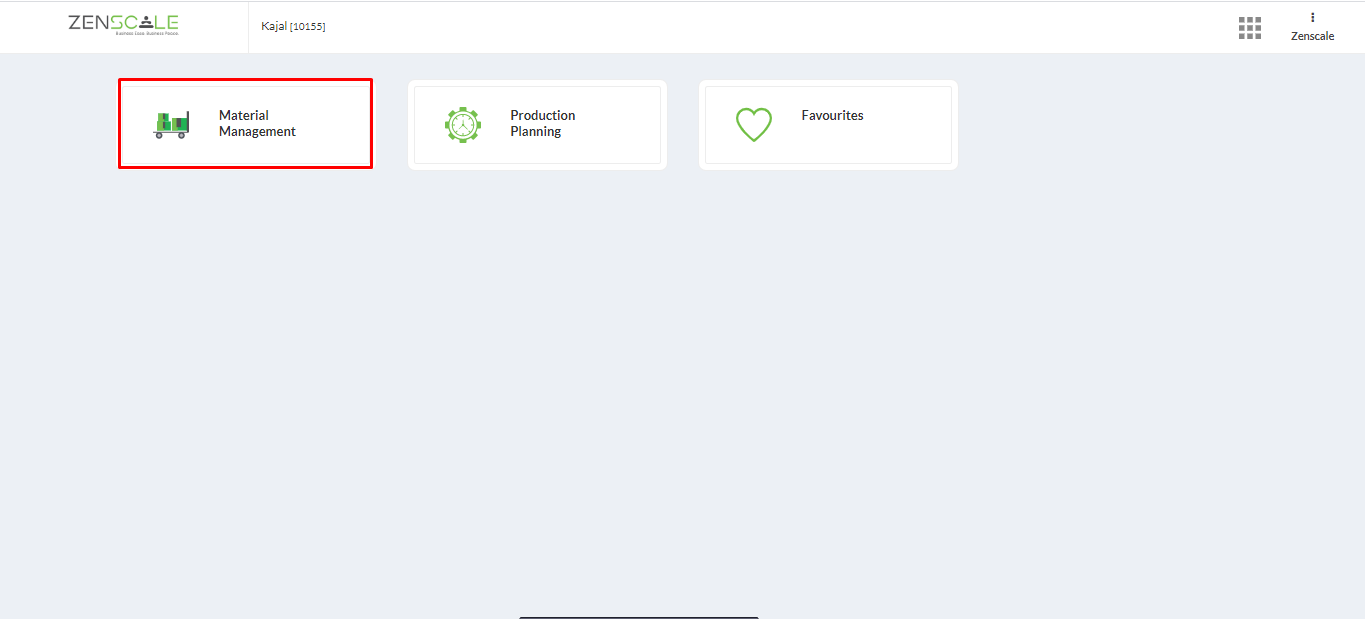 2. Now, click on sale.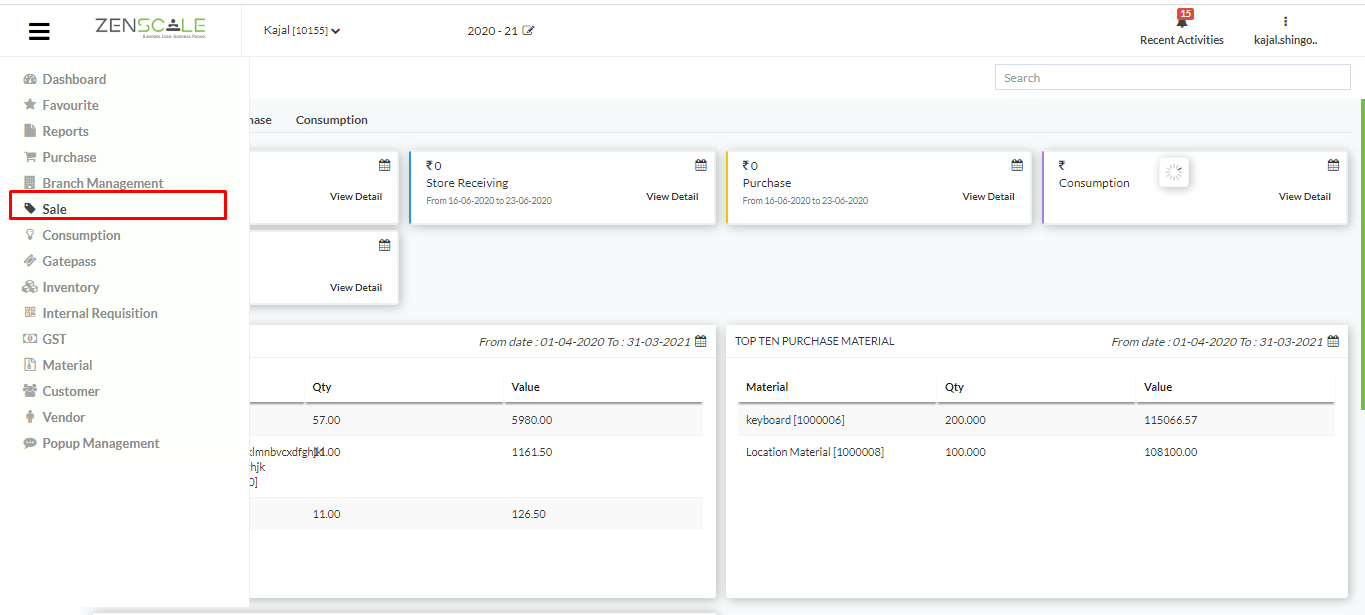 3. Click on Print Layout as shown below.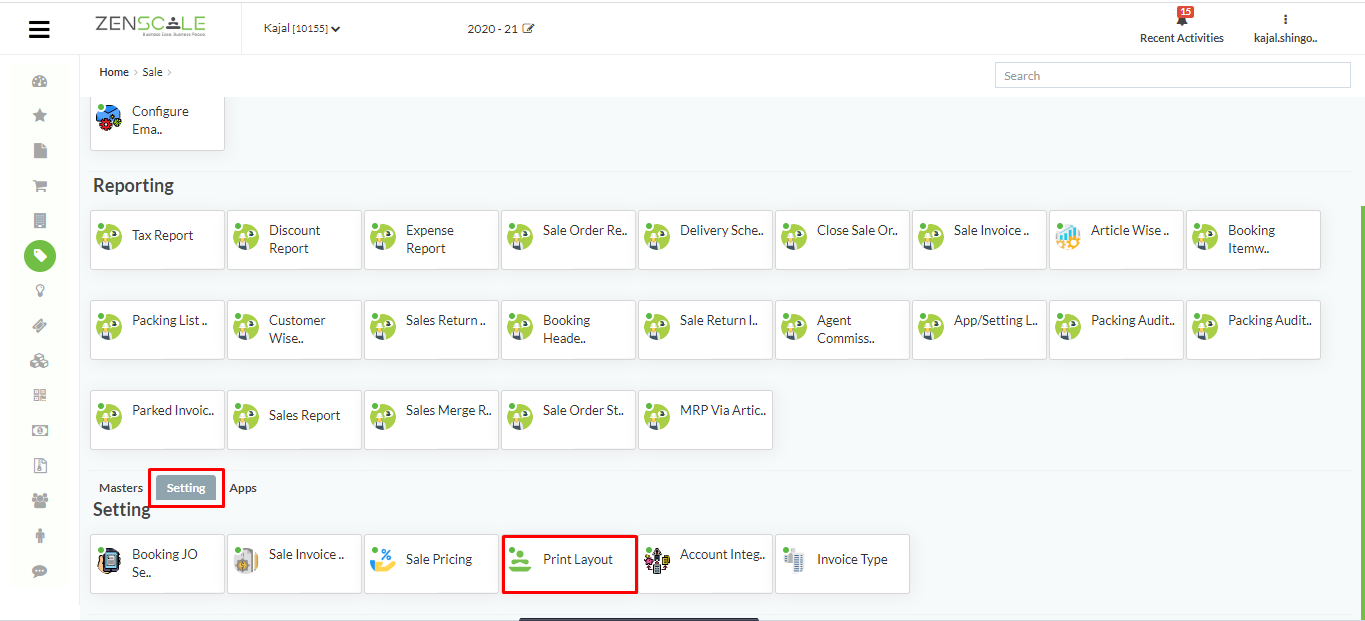 4. Following screen will open.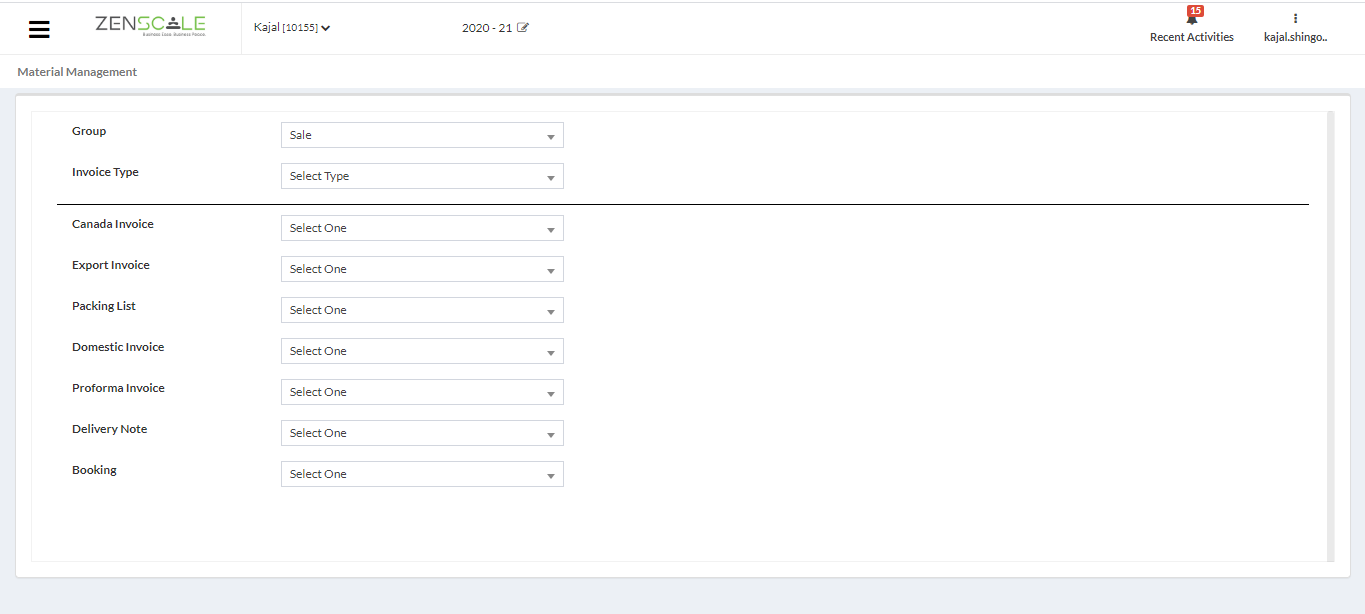 5. Select sale invoice type as required.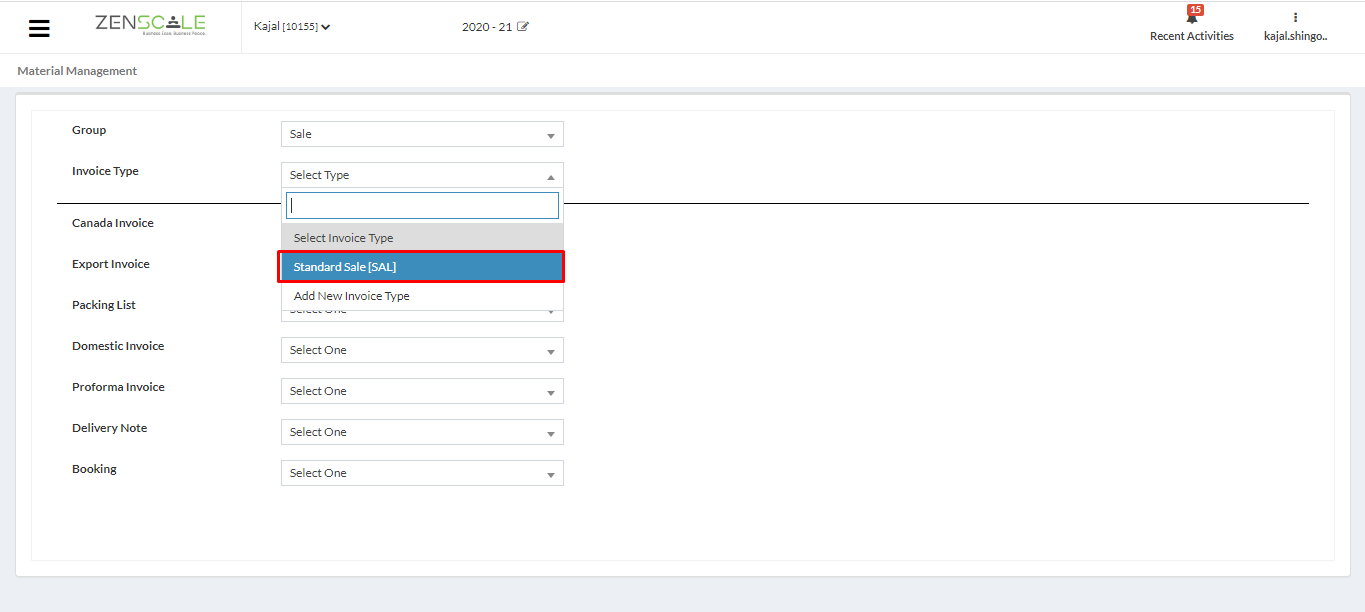 6. Select Domestic Invoice format as you needed.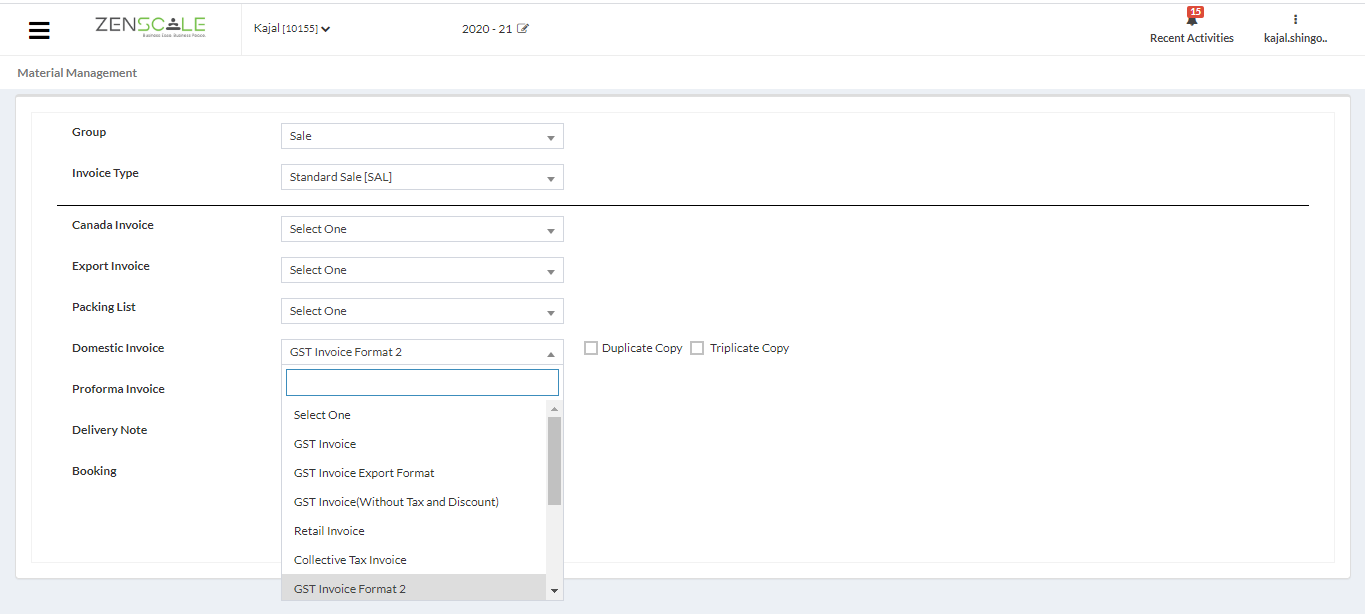 7. Mark tick if you want duplicate and triplicate copy for invoice print.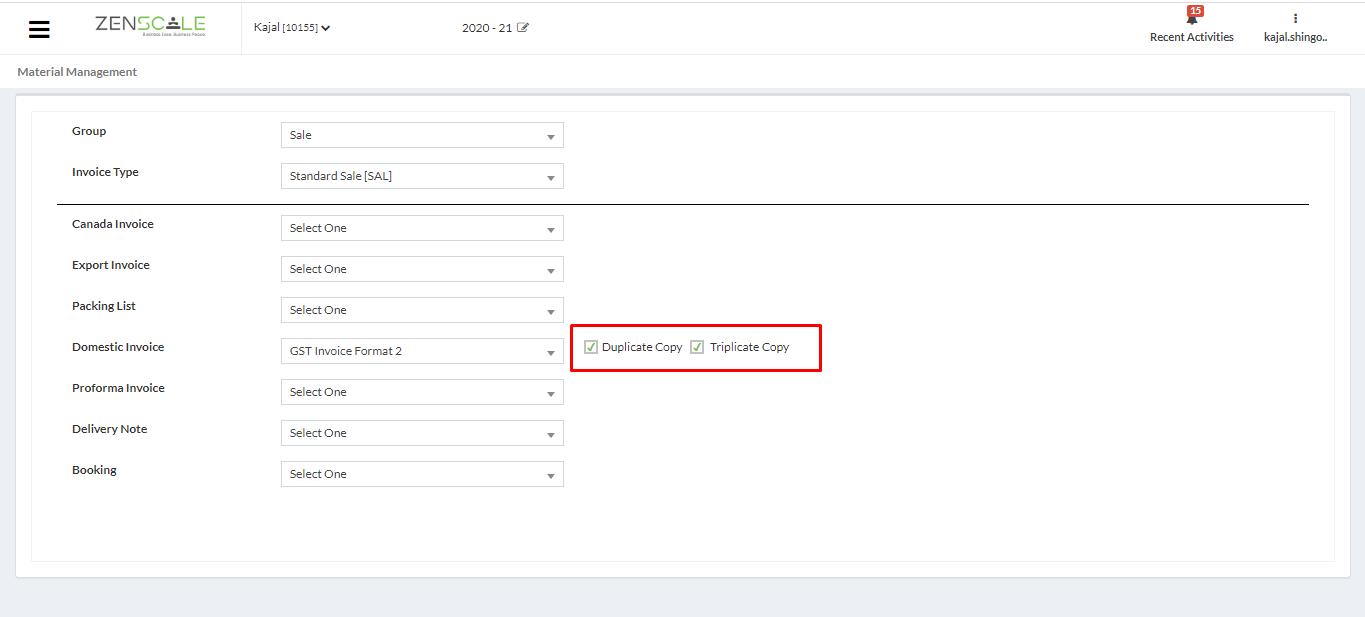 8. Choose Performa invoice from drop down list as needed.2