Updated by Implementation
What is purchase report ?
Purchase report are report exclusively generated for purchase transactions and the items that have purchase information in organization.
Purchase reports means a weekly report from Seller to Purchaser evidencing the Purchased receivables for such week which identifies the receivables being sold to Purchaser by means of information in documentation in the form of Schedule.
Overview
It is important to track all the data of purchasing from supplier or vendor and the differences regarding purchases between purchase orders and an ability to track and easily report on all types of purchase like purchase requisition,purchase order and purchase invoice.
Use cases
Suppose that there is a company Shri sai Pvt. Ltd. that manufactures shirts and required raw items to produced finished product. So, the owner of the company wants to check and keep track on purchase order and purchase invoice this feature helps them and resolve issues about purchase data in the form of purchase report . He can track all the data about purchasing material from vendor or supplier as they needed, so purchase report help them to track all the data related to purchasing.
Use cases
Click on website
https://www.zenscale.in/mm/app_home_beta_new
1. The page will open,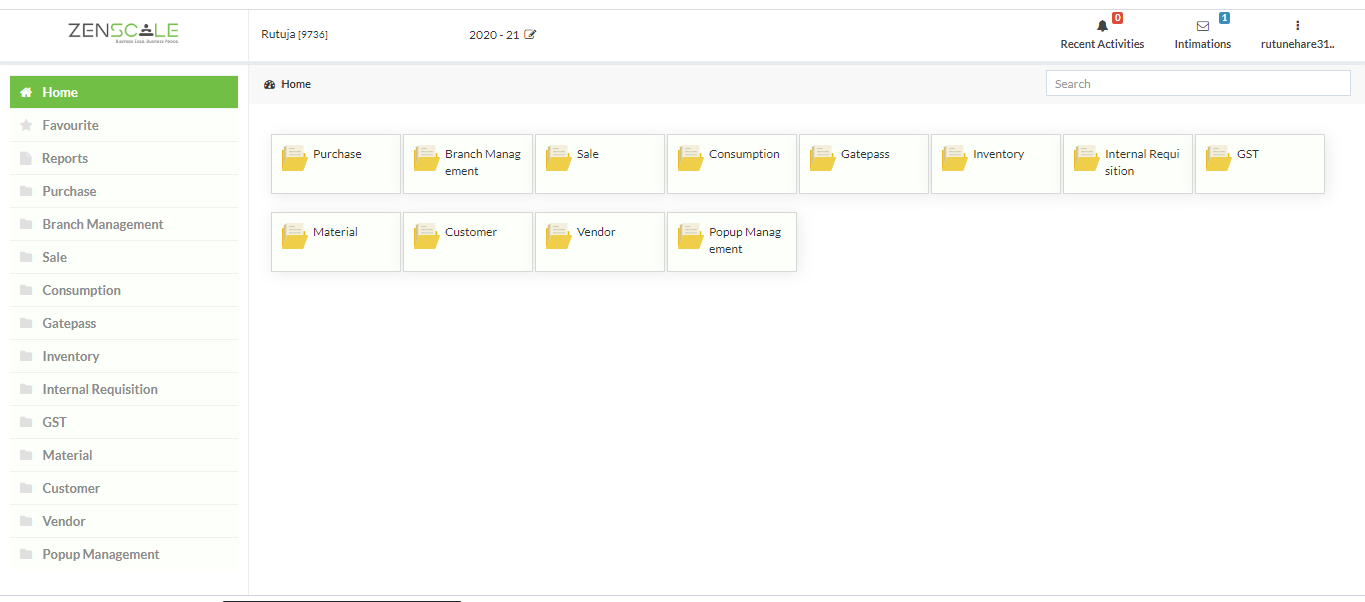 2. Click on purchase.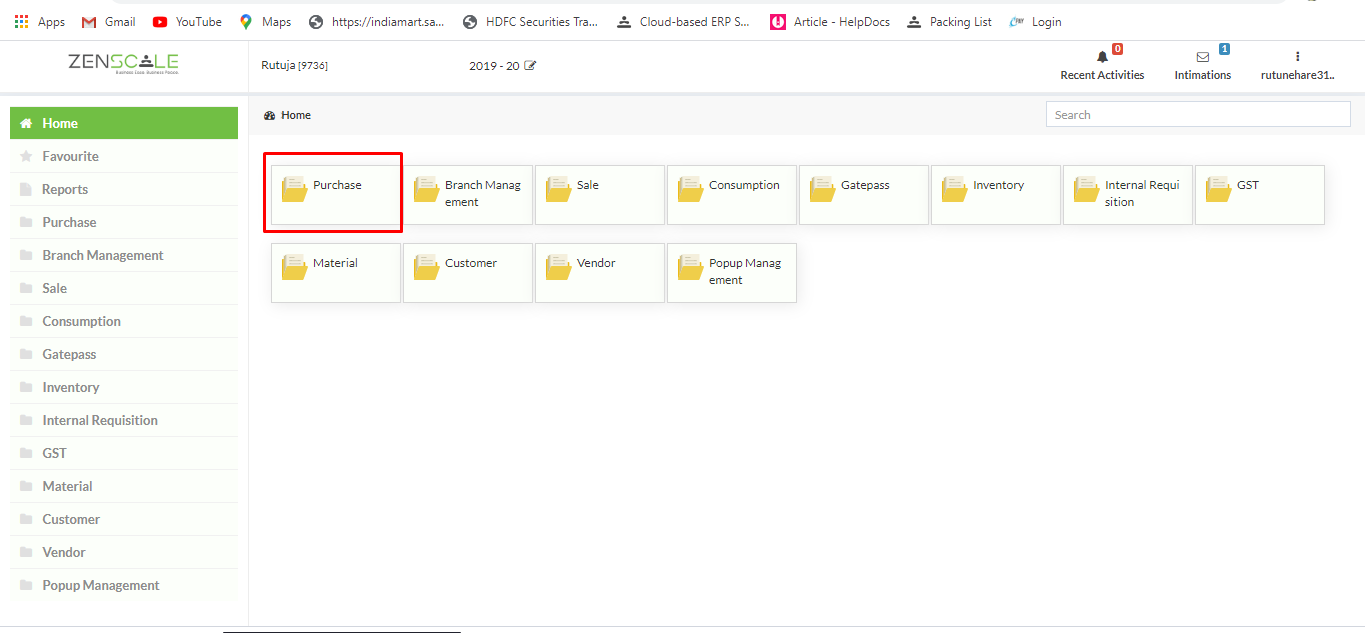 3. Purchase folder will show,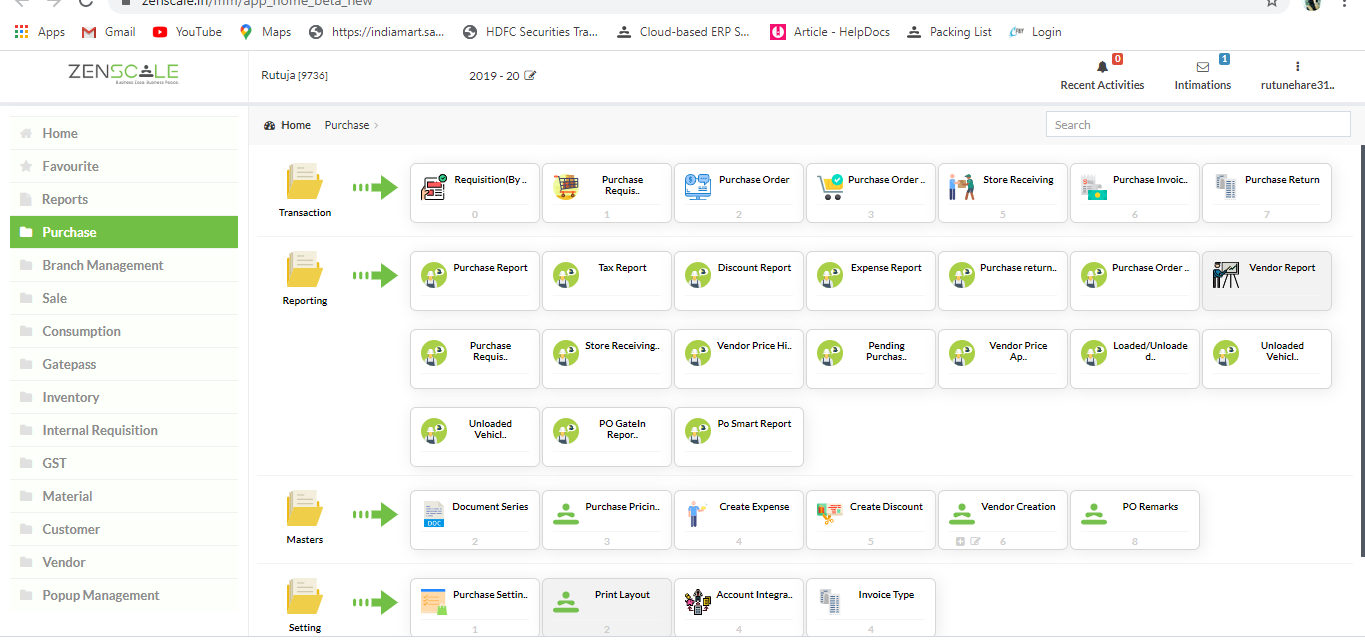 4. In reporting click on purchase report.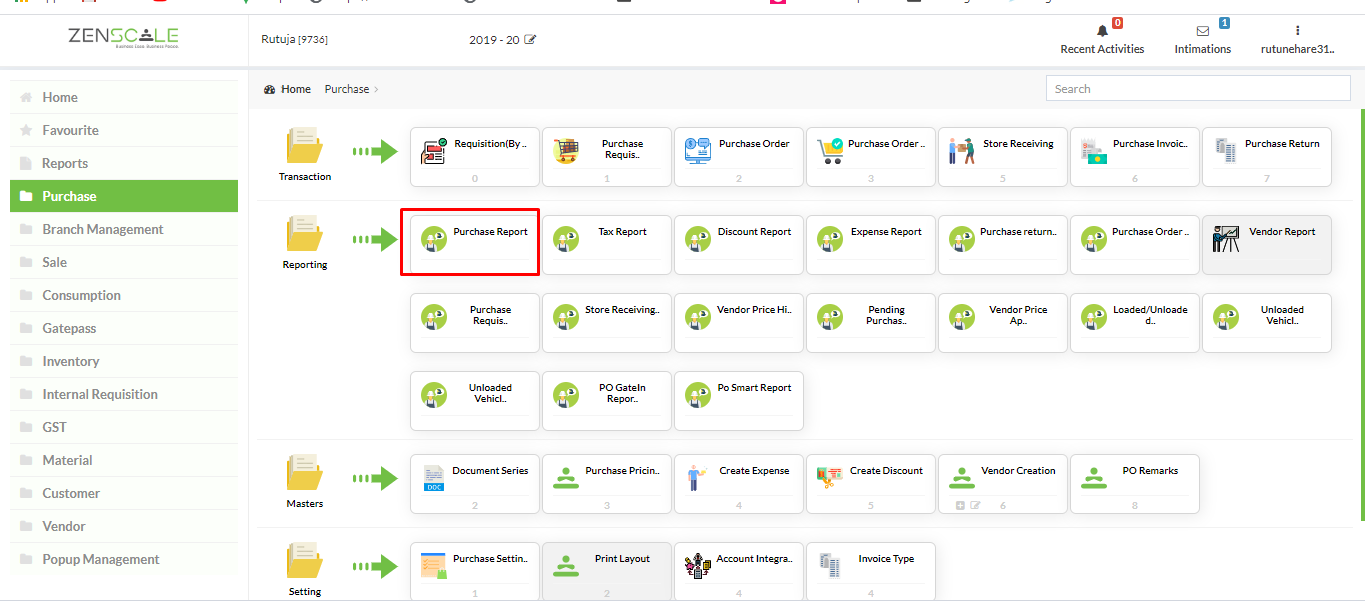 5. The page will show, and fill the mandatory data.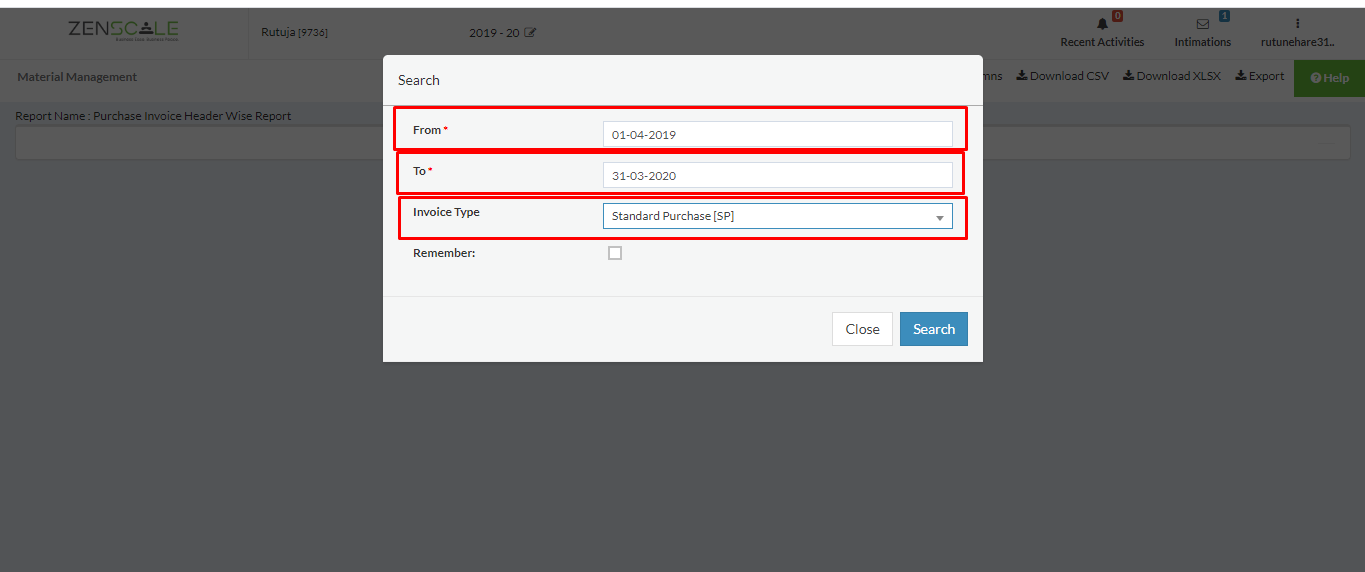 6. Click on search.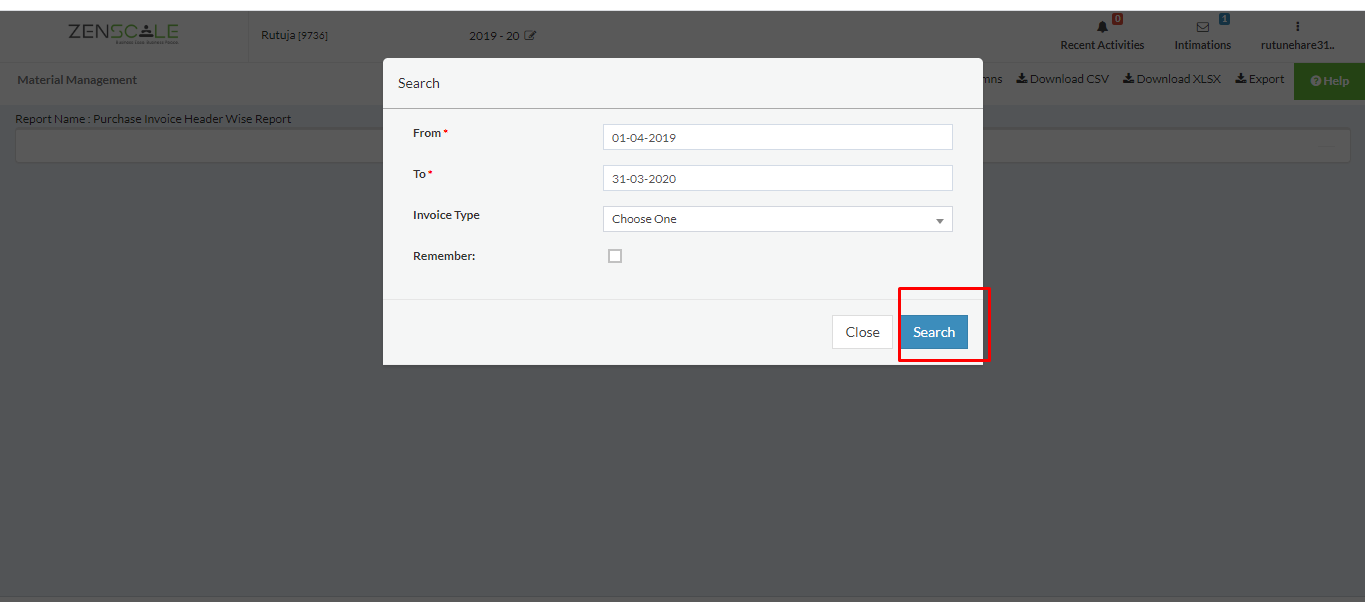 7. The purchase report will show,