Updated by Implementation
What is Bank Reconciliation?
In bookkeeping, a bank reconciliation is the process by which the bank account balance in an entity's books of account is reconciled to the balance reported by the financial institution in the most recent bank statement. Any difference between the two figures needs to be examined and, if appropriate, rectified.
Overview
In book keeping, generally an accountant post entry on basis of cheque made and received. And takes time to clear the cheque at bank level. And then accountant reconcile the bank ledger with bank statement to check which entry is cleared from bank.
Use Case
Suppose there is a from "XYZ Ltd". They receive and pay lots of cheques and post entry on basis of cheque dates. And due to this they find it difficult to get the detail of un-cleared entries.
With this option, user can reconcile cleared entry with bank statement in system and then system will show only un-cleared entries in system.
Steps to be performed for Bank Reconciliation
1.Go to Cash & Bank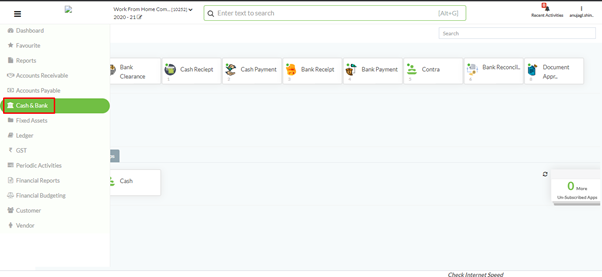 1.1.Go to Bank Reconciliation App and activate it.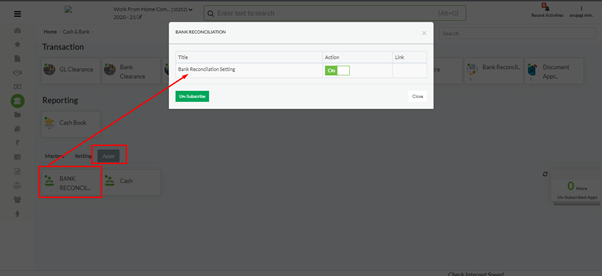 2.Go to Transaction and click on bank reconciliation.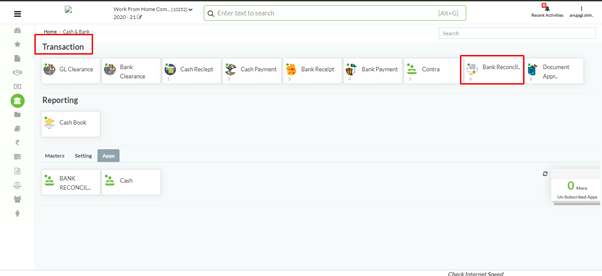 2.1.Select bank account and click on search.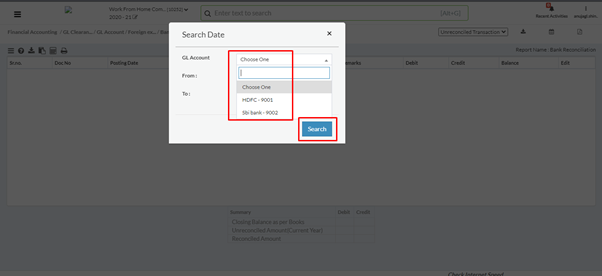 2.2-i)Enter reco Date ii)And check below the reconciled amount iii)Click on Reconcile Button.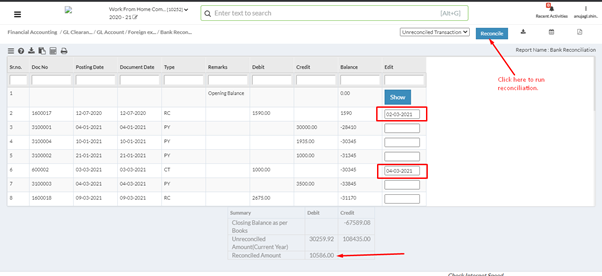 2.3.Reconciliation saved.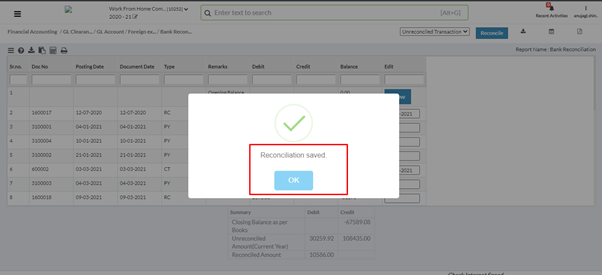 3.If user has reconciled any entry wrongly then user can change the filter to Reconciled entry given at top. i)Remove the date ii)Click Un-reconcile.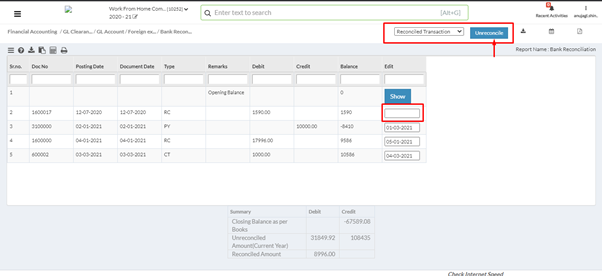 4.If user want to see All entries i.e. Reconciled and Unreconciled entries. Also user can print & download the all modes of this report cum transaction.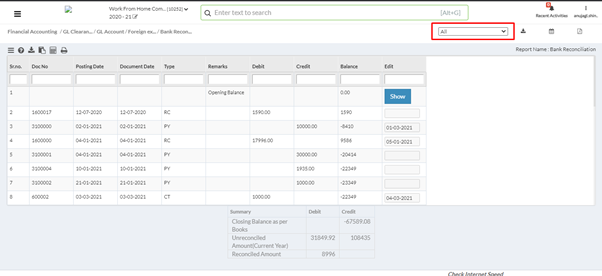 5.Effect of reconciliation can been only on this page.