Updated by Implementation
What is Period Locking?
Period Locking refers to freeze the period. Generally it is about closing a period of financial books.
Overview
Sometimes accountants close the books on monthly or quarterly basis. So, after closing books user locks the period so that nobody could change any entry.
Use Case
Suppose there is firm "XYZ Ltd". They close the books after every 2 months. So, they need some tool or feature to freeze the period so nobody could change the entry.
With this option, user can lock the period and nobody will able to post new entry or edit/delete existing entry.
Steps to be performed for Period Locking
1.Go to Periodic Activity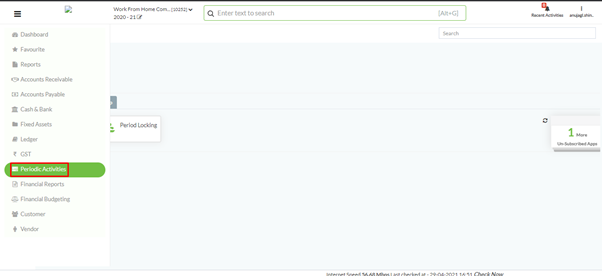 1.1.Go to Apps and subscribe "Period Locking App".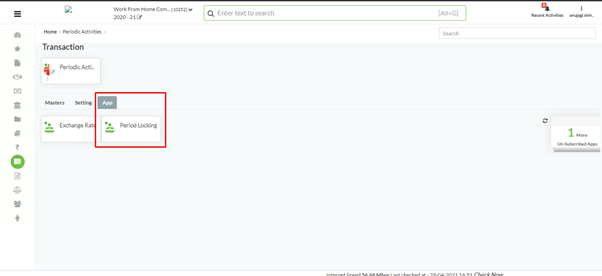 1.2.Activate Locking Period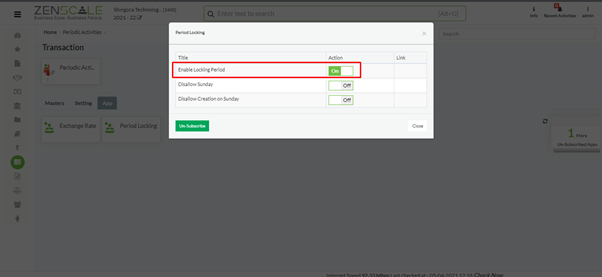 2.Go to Masters-> Click on Period Locking.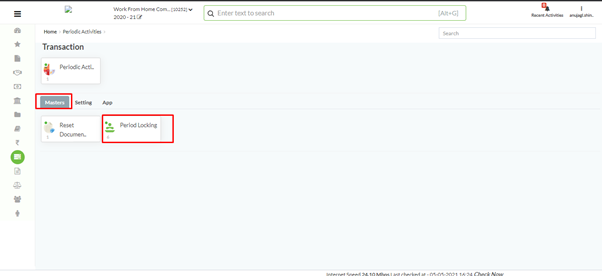 2.1.Enter date (If user entered 28-02-2021 then user can not post/edit/delete any entry on or before 28-02-2021) and click on save.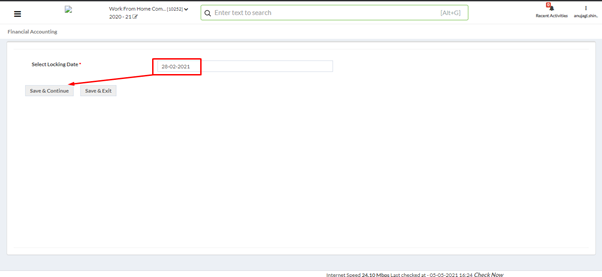 3.User trying to post Sale entry on 28-02-2021 but it stopped the user.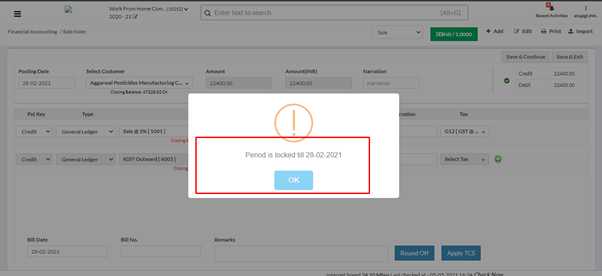 3.1.Now user posted 14-01-2021. It still stopped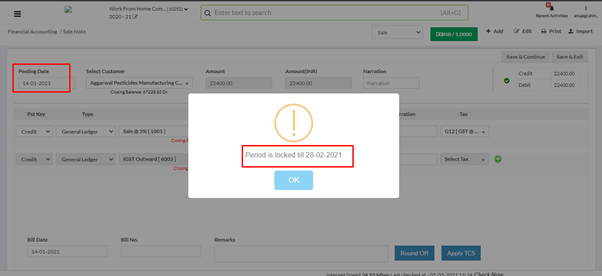 3.2.Now user entered 10-03-2021 and lock date is 28-02-2021 and it passed the entry.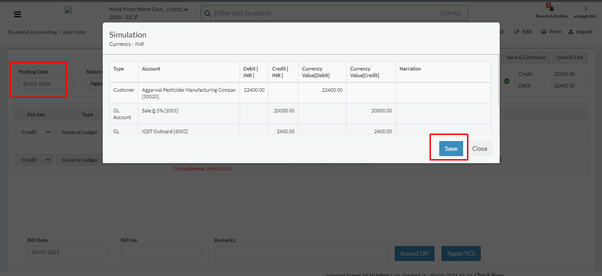 3.3.Edit-> Document date is 03-08-2021 and user is not able to edit anything in voucher.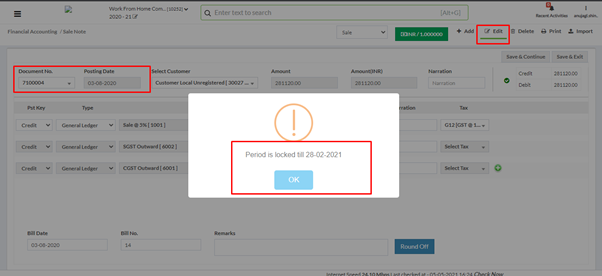 3.4.Delete-> Period is locked so user can not delete the entry.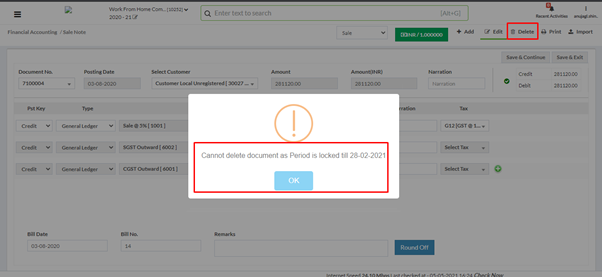 Same functions applies on all transaction in Financial Accounting.
4.Period Locking app. There are 2 more settings a)Disallow Sunday i.e. 02nd of may 2021 is Sunday so user cannot use this date to post the entry b)Disallow creation on Sunday i.e. If today is Sunday then user cannot post entry today in system.