Updated by Implementation
What is Organizational Flows in Zen Task?
Organization Flow refers to the movement of instructions and communications within an organization. This can be from Top management to the lower departments .This flow helps the organization to define the roles of their employees different levels.
Overview
Organization flow is always from the top to lower level. In Zen Task the organization flow can be maintained at three levels of assignment Assigned user, Sub user and the Sub-sub user. The assignments and setting activation depends on the user's need.
Use case:
Suppose there is a consultant company that is working for their clients to recruit employees based on their Job profile. They have the option to specify there task assignment based on their needs, they can use the single level assignment or they can use the second and third level assignment.
With the help of Zen Task the management can check the work flow and can assign the tasks to their users based on the organizational flow.
Steps for Organizational flow:
1. Click on Setting icon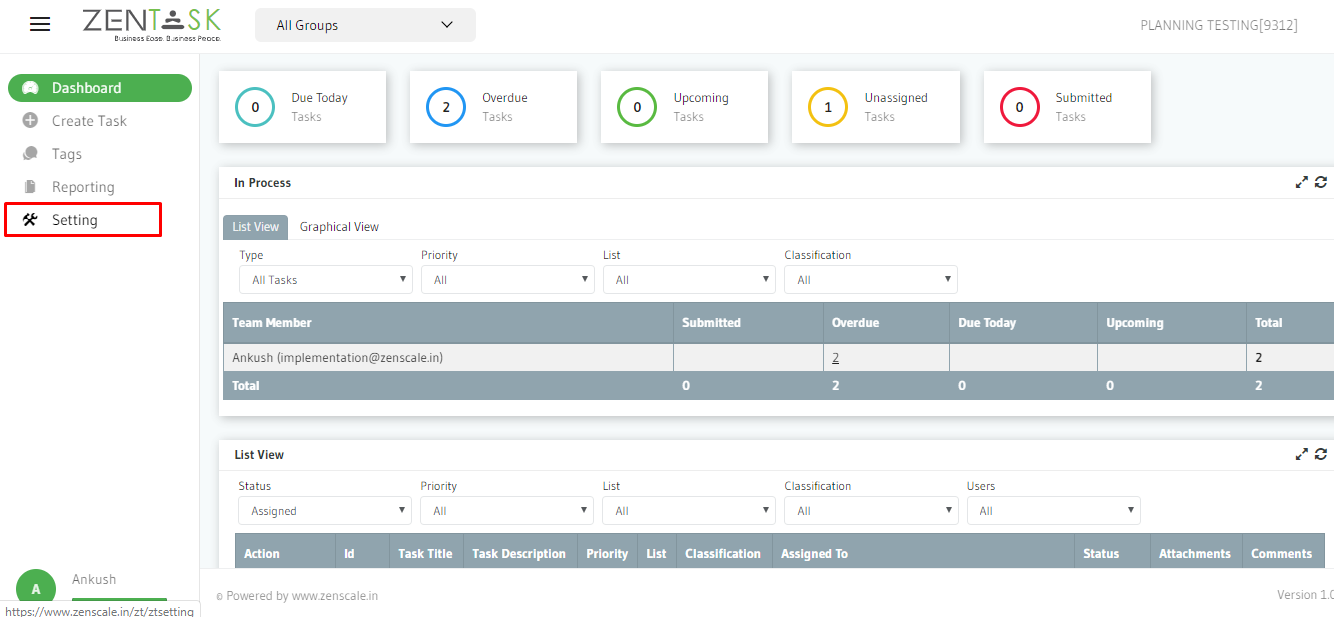 2. User can activate the following setting for task assignment: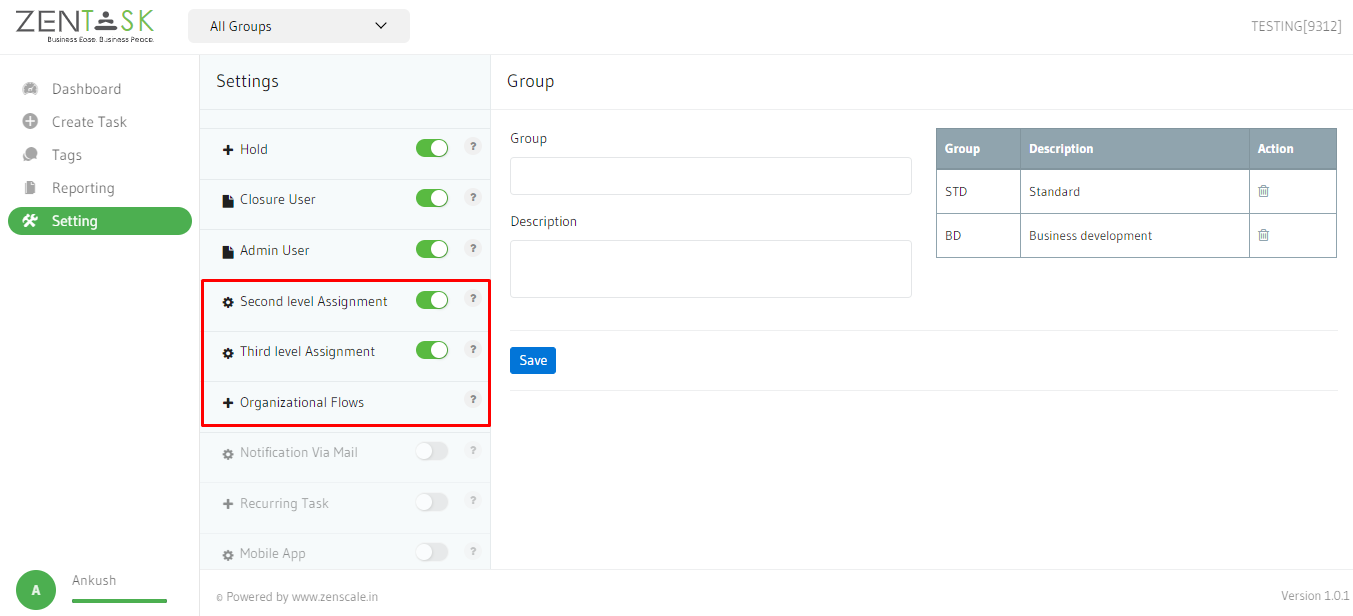 3. Click on Organizational Flow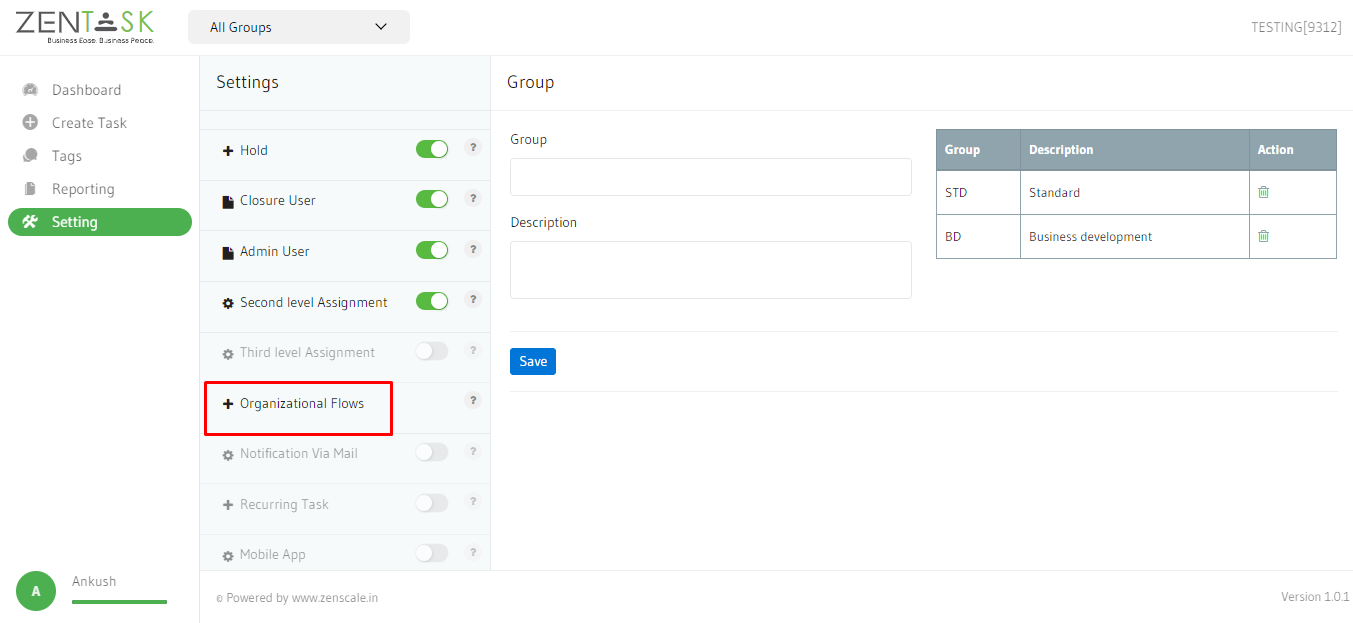 4. Select the Main user and their sub users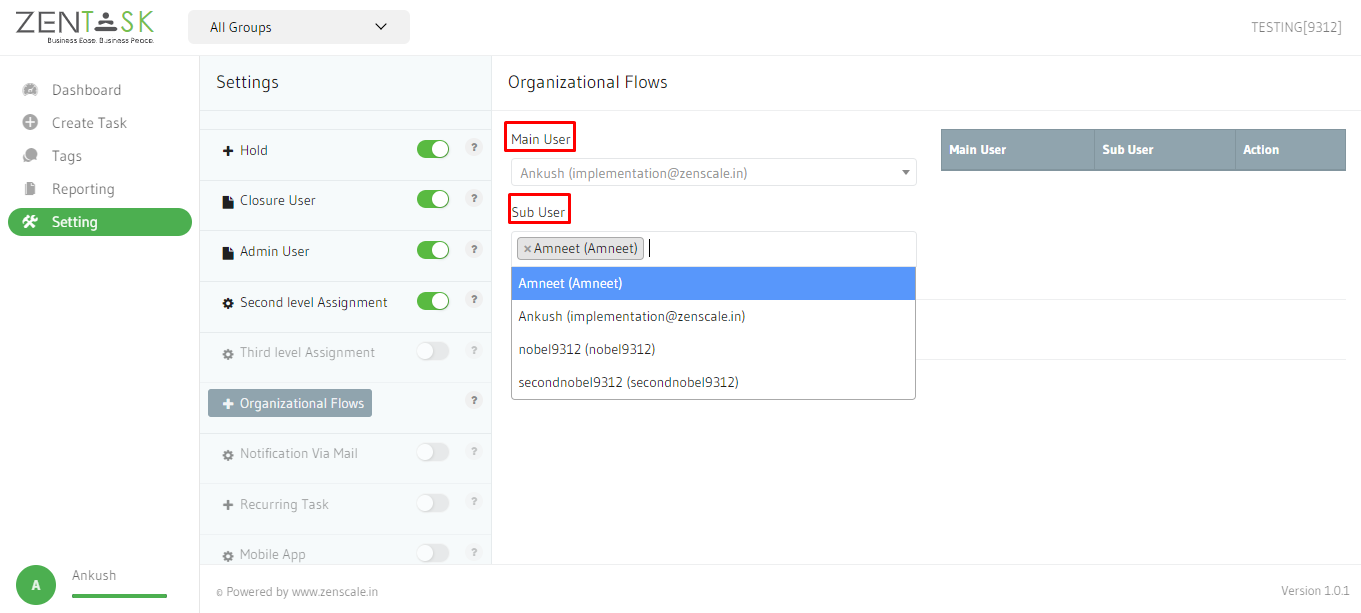 5. Now,Click on save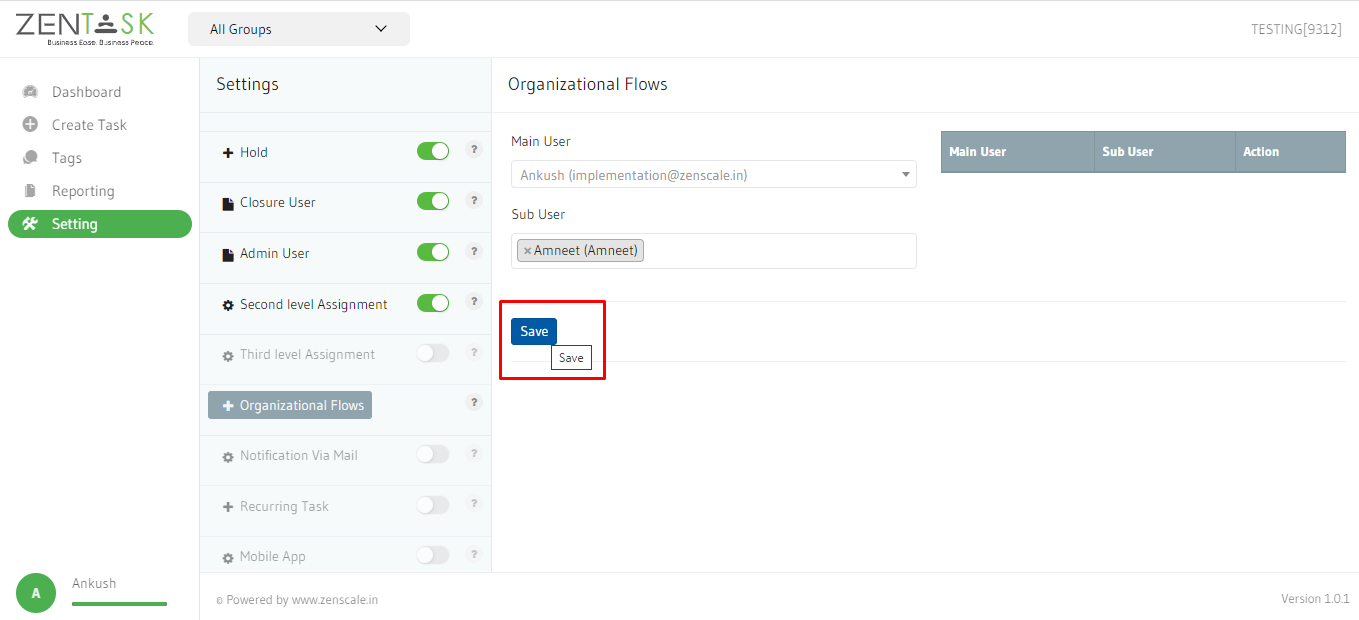 6. You can check/Delete the save data from the right table.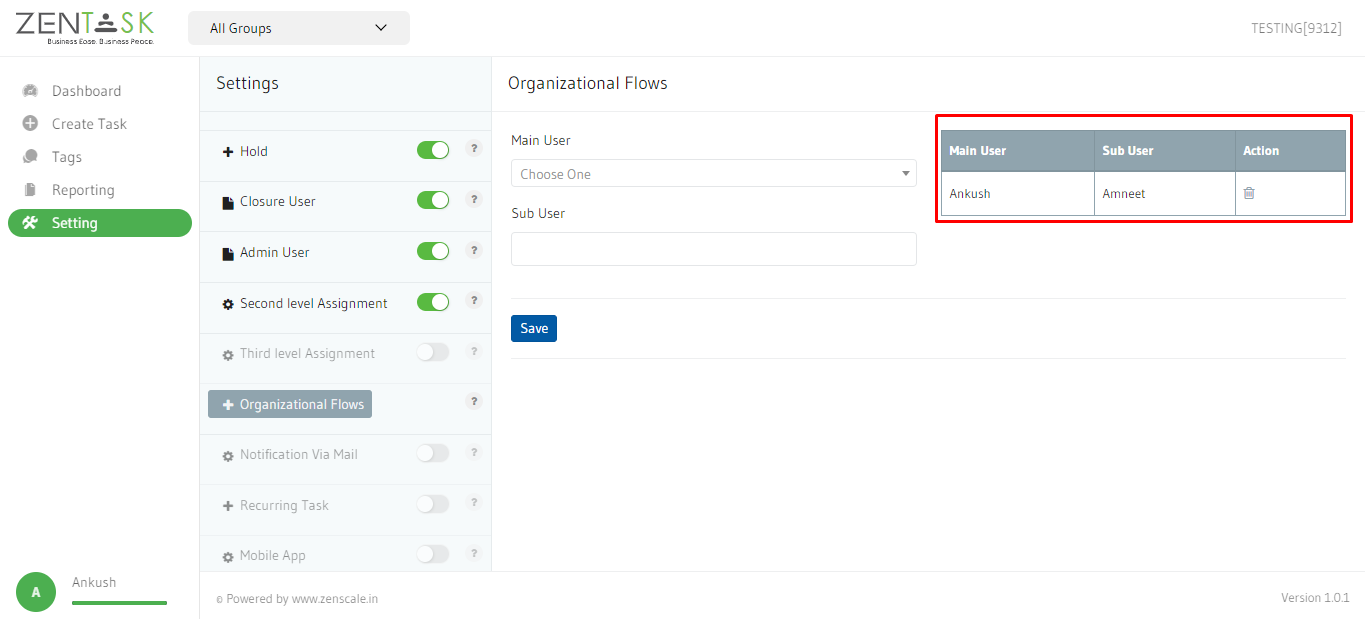 7. Then, User can Create the task based on the flow.