Updated by Implementation
What is Geographical Mapping?
A geographic mapping is a system designed to capture, analyze, manage, and present geographic customer data. Analyzing data from a Geographical perspective can enhance the effectiveness of transactions in the software.
Overview
Geographical mapping enables companies to better manage transport costs and product distribution, as well as optimize the location of new manufacturing facilities such as putting a site in a low-rent district near a highly populated area.
Use case
Suppose that there is a company Shri sai Pvt. Ltd. that manufactures shirts and supply products in different different area zones. so they need a solution to manage zone, territory and districts. Zenscale provide this feature to them. It allows them to create flexible masters as they needed and assign them to customers.
Zenscale enables companies to better manage transport costs and product distribution. At the time of invoicing all tax calculated on the basis of inter/intra state.
Steps to be performed to create Geographical Mapping
1. Go to Customer under Material management.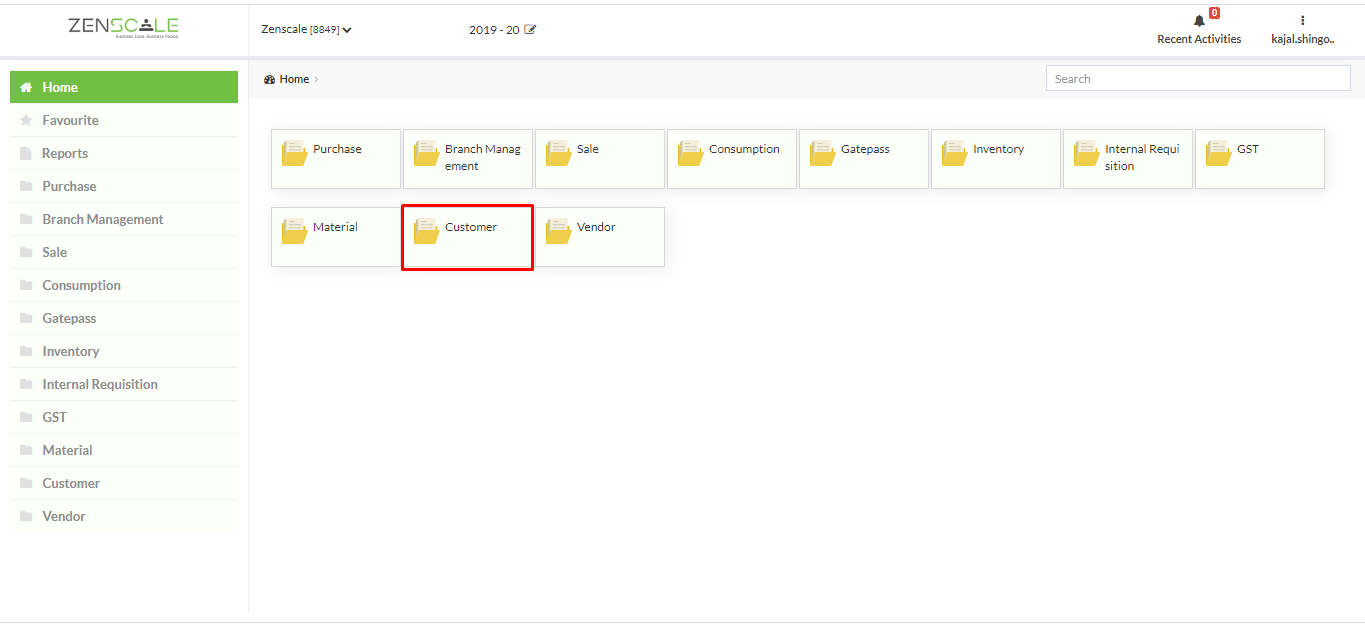 2. Click on Customer as shown below.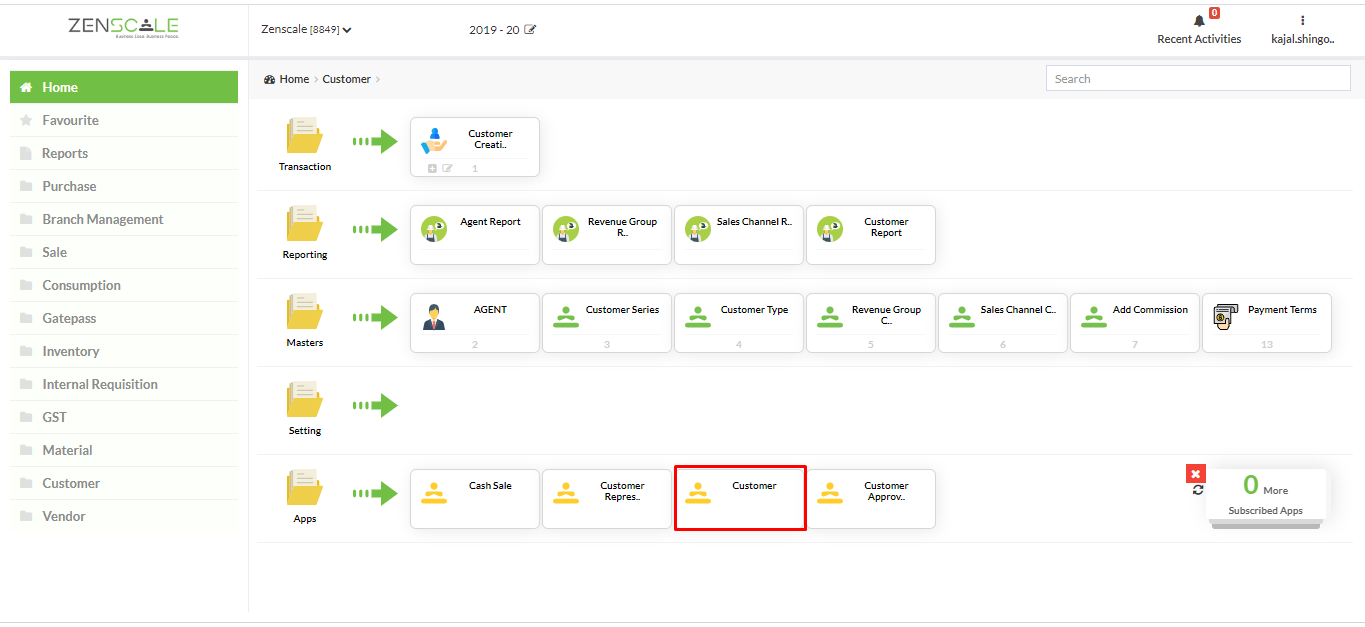 3. Click on Subscribe button.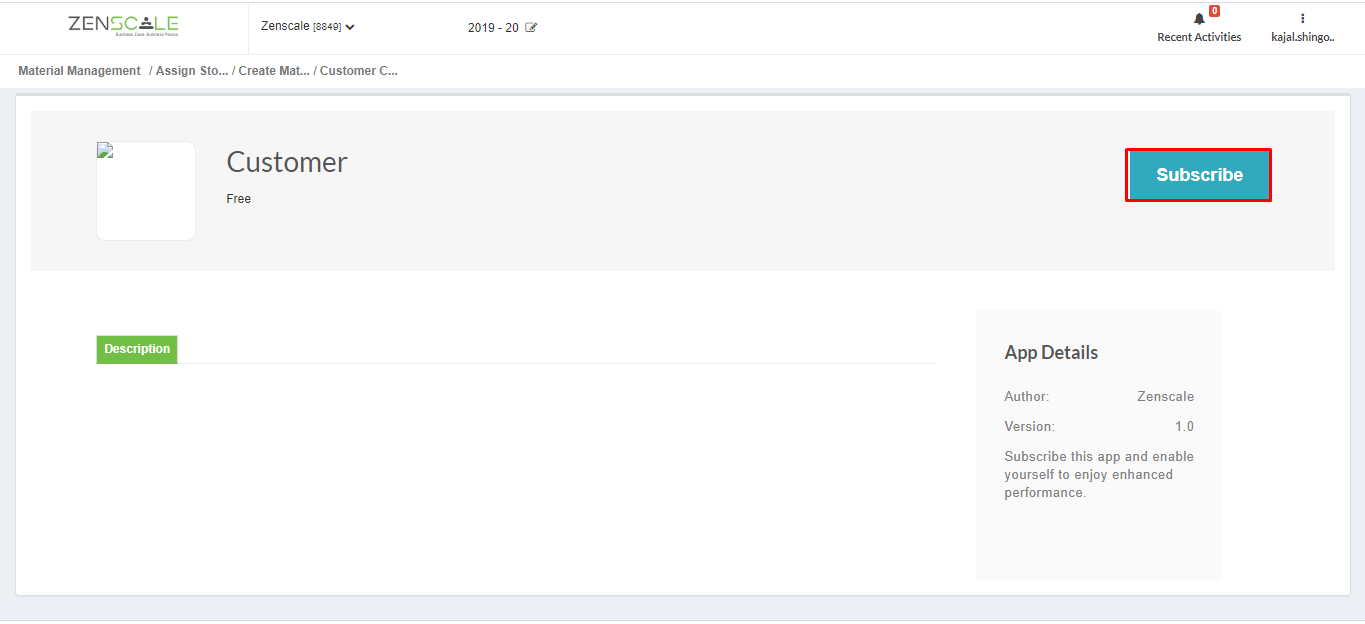 4. Turn on Geographical Mapping setting.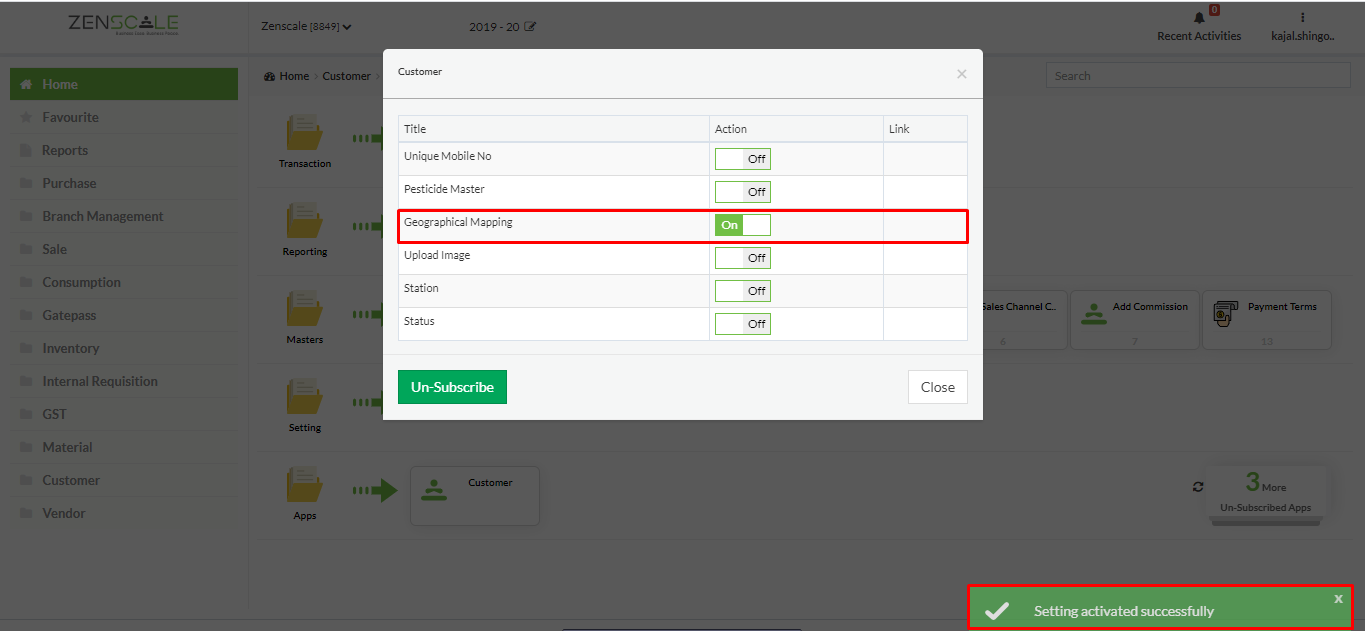 5. Now you are able to see theses masters as highlighted below.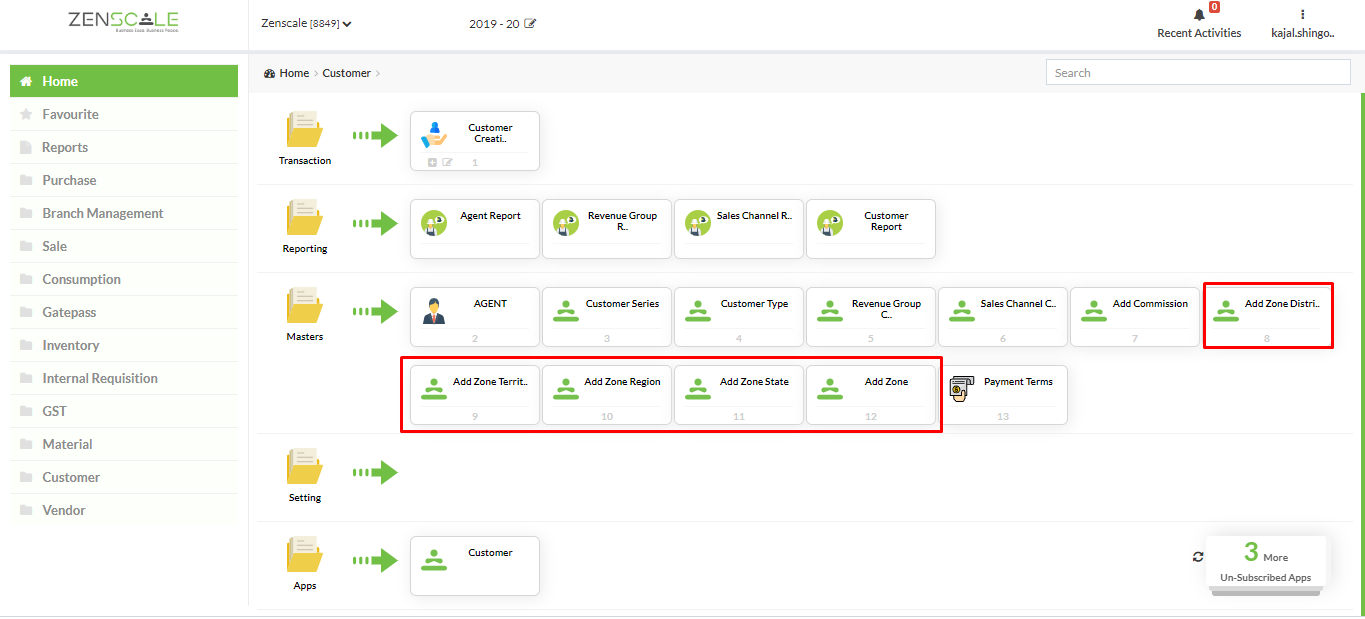 6. First step is to create Zone.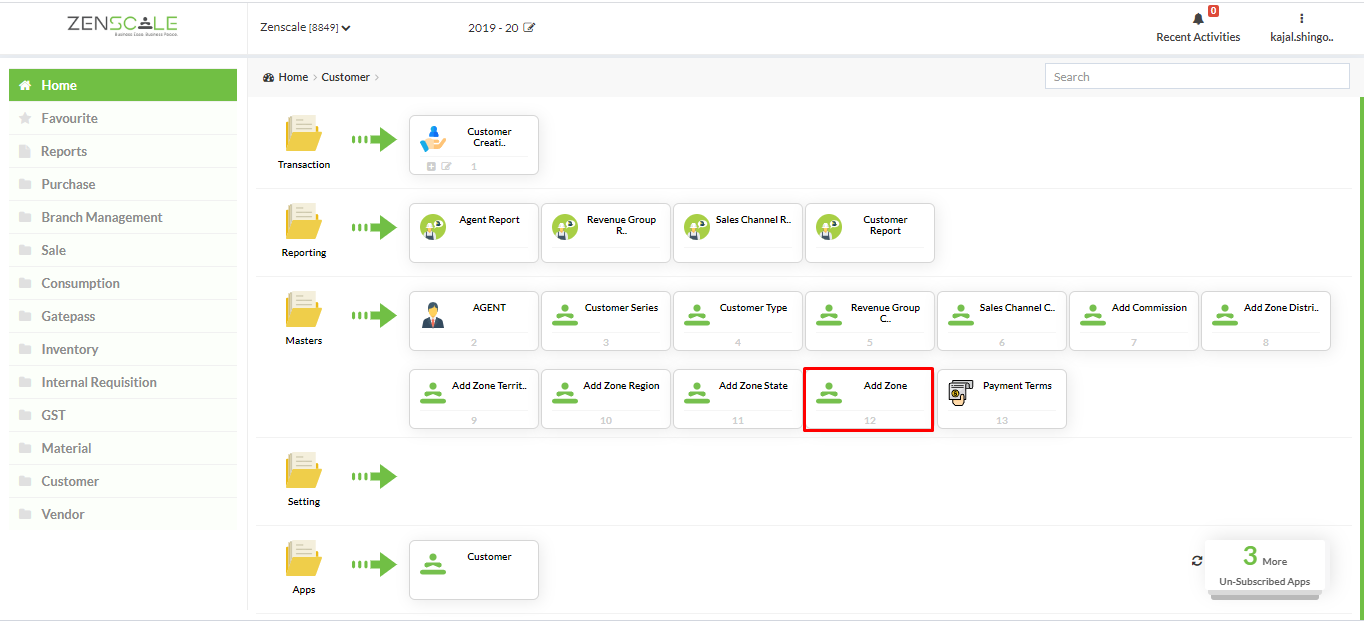 7.Following screen will open.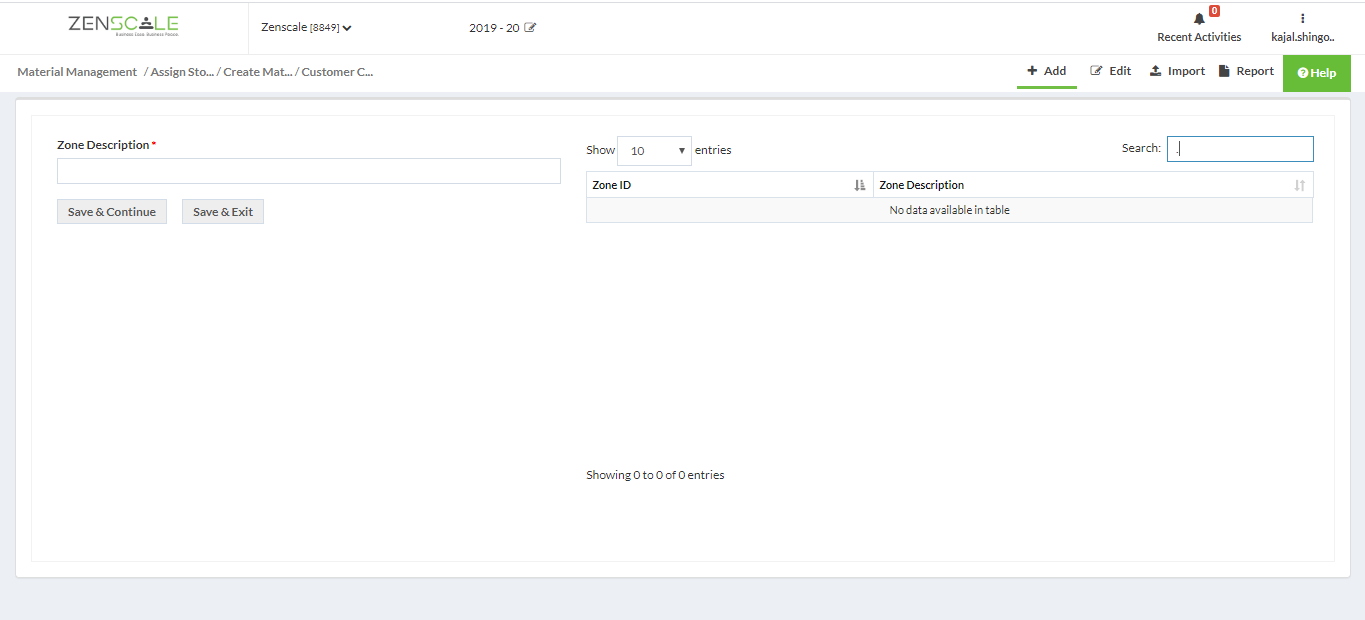 8. Enter Zone name as you required.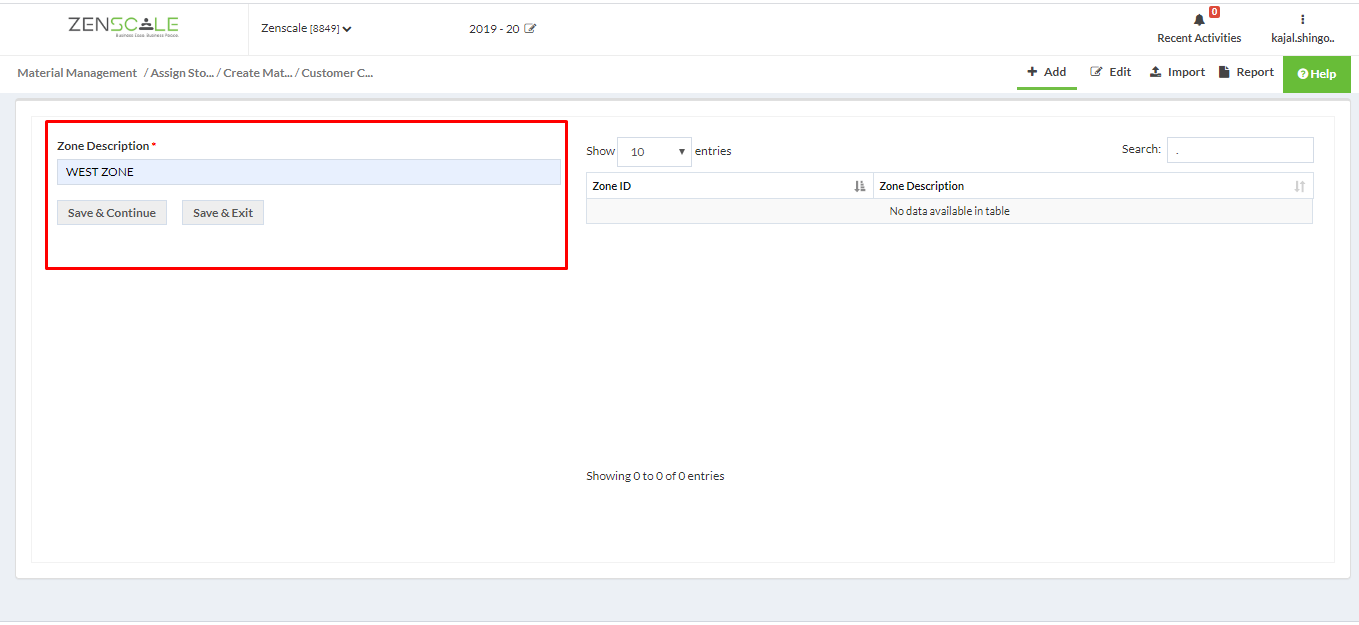 9. Click on Save and Continue.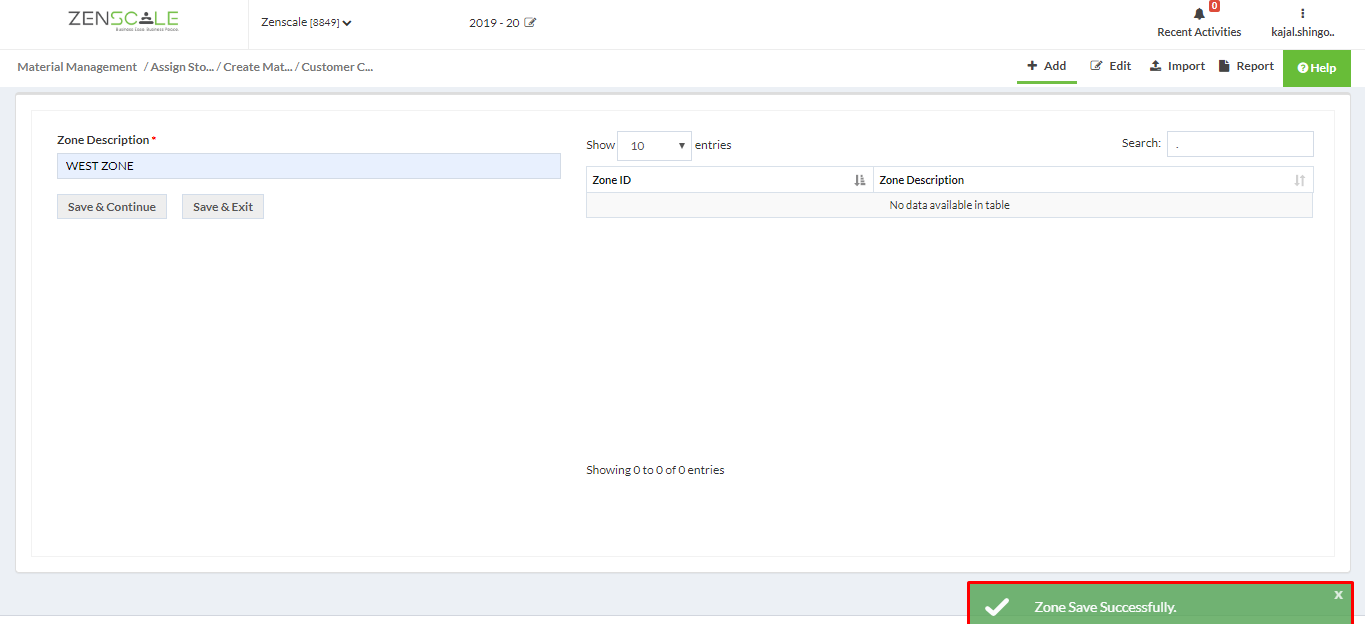 10. As you can see zone saved successfully.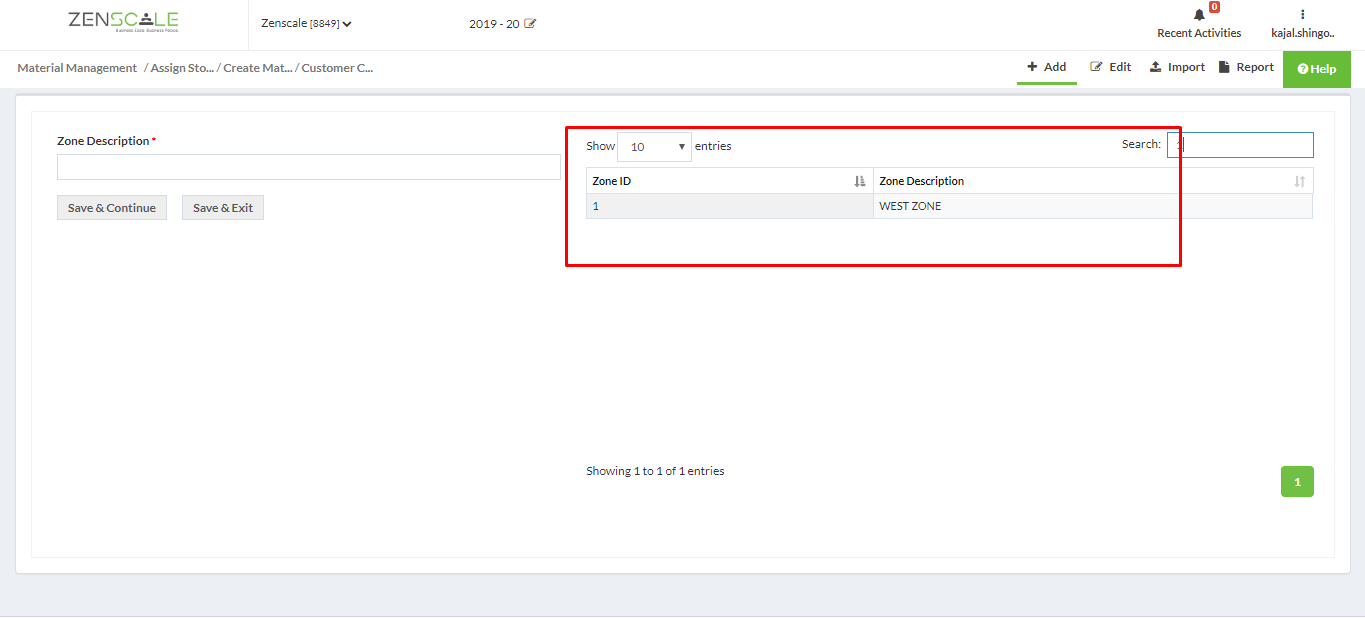 11. Now click on Zone state.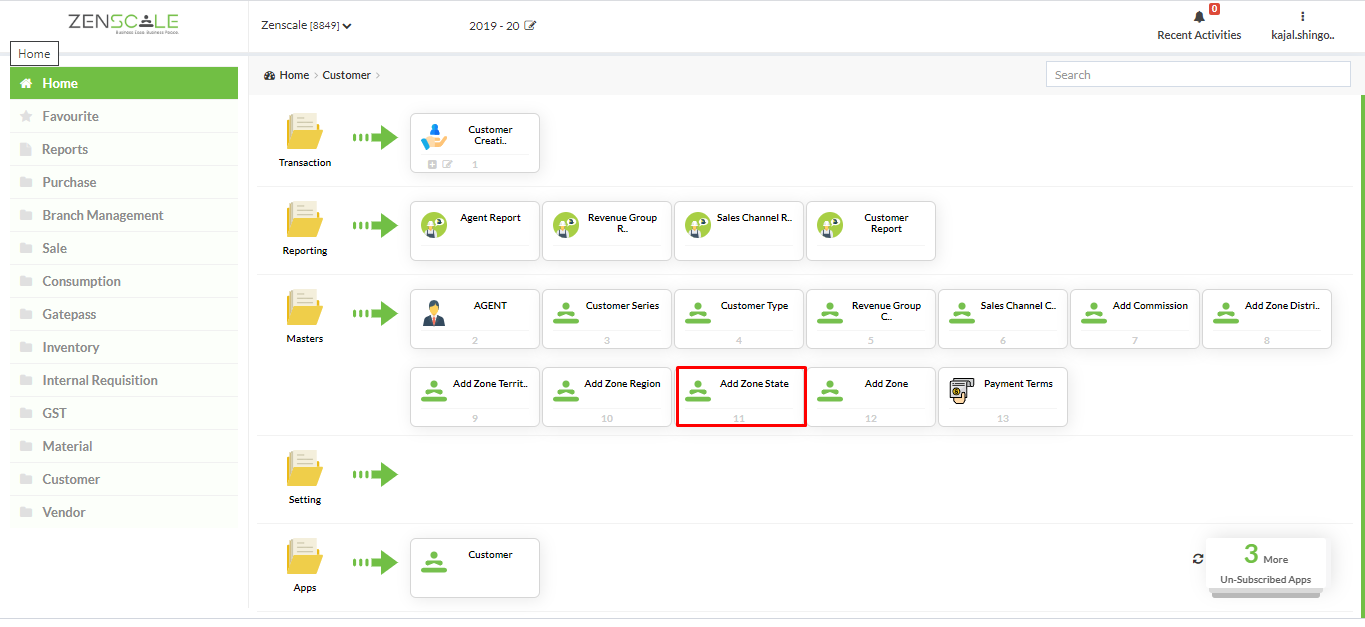 12. Following screen will appear.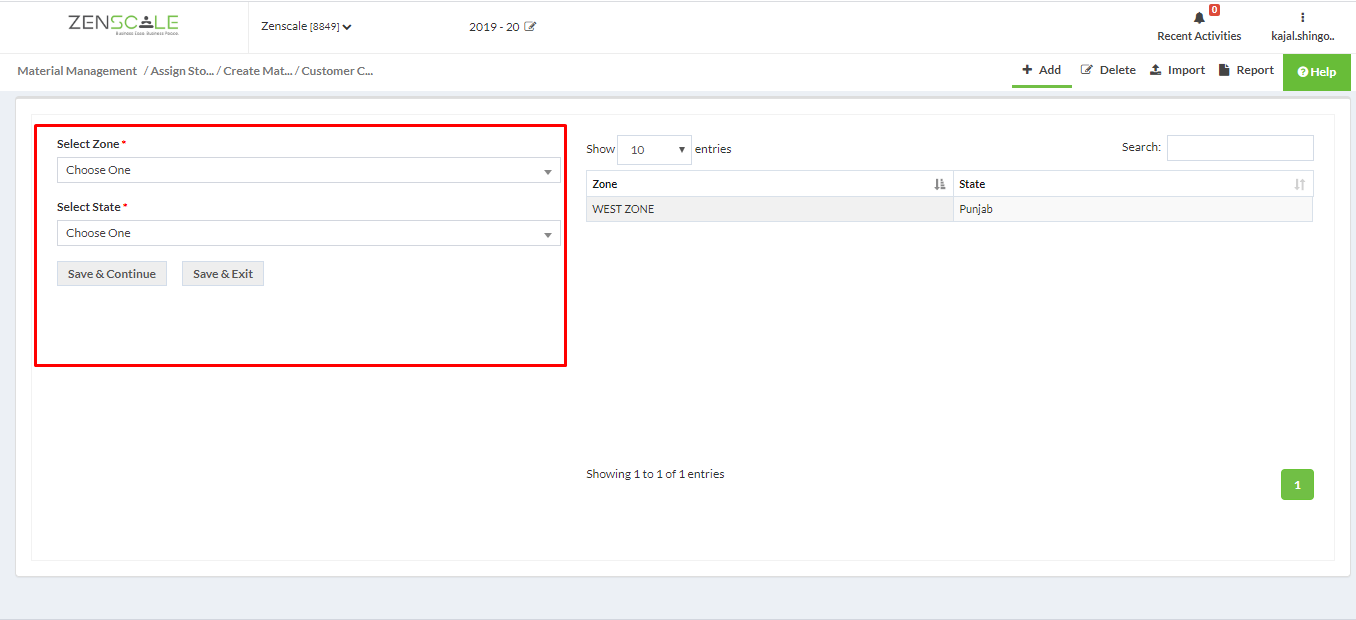 13. Select Zone > Select State as you needed.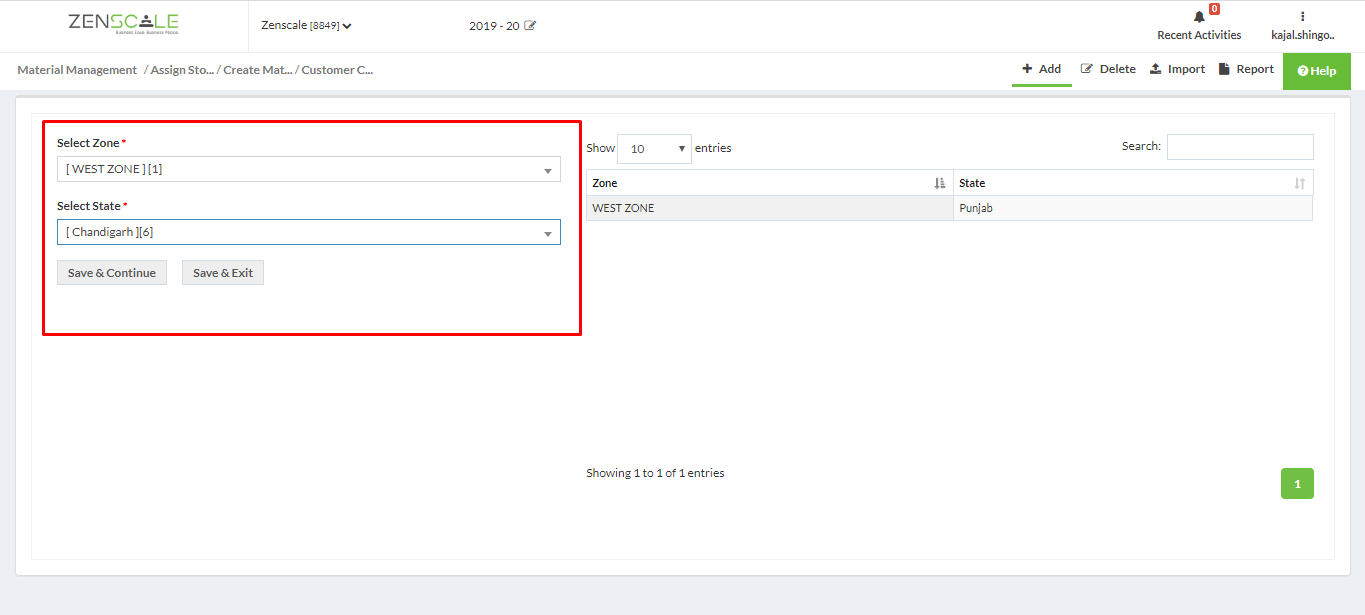 14. Saved and appear like this.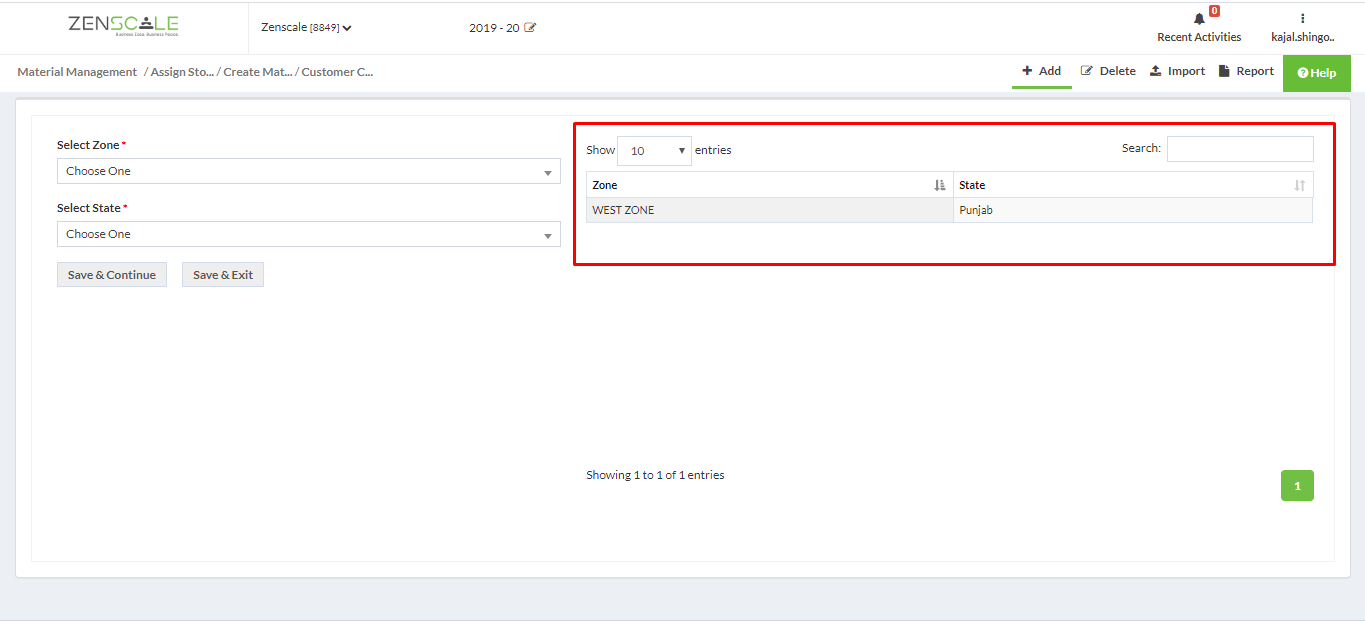 15. Now, Click on Zone Region.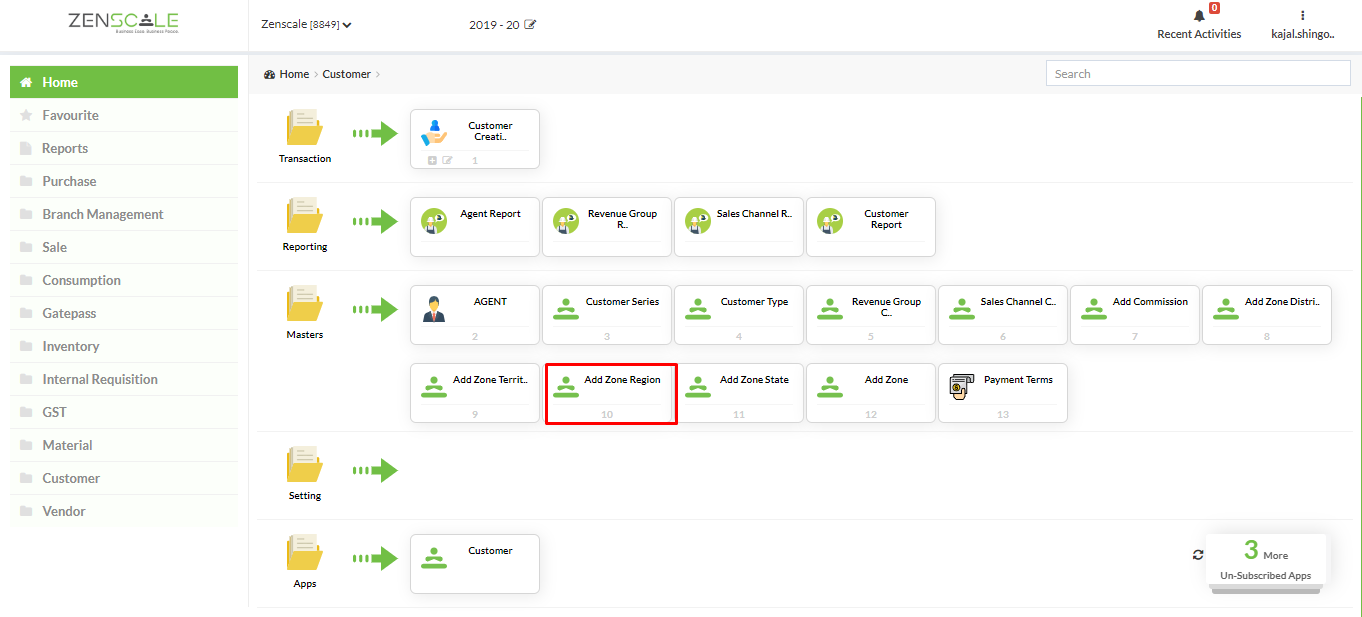 16. Select Zone > Select State > Enter Region Name as needed.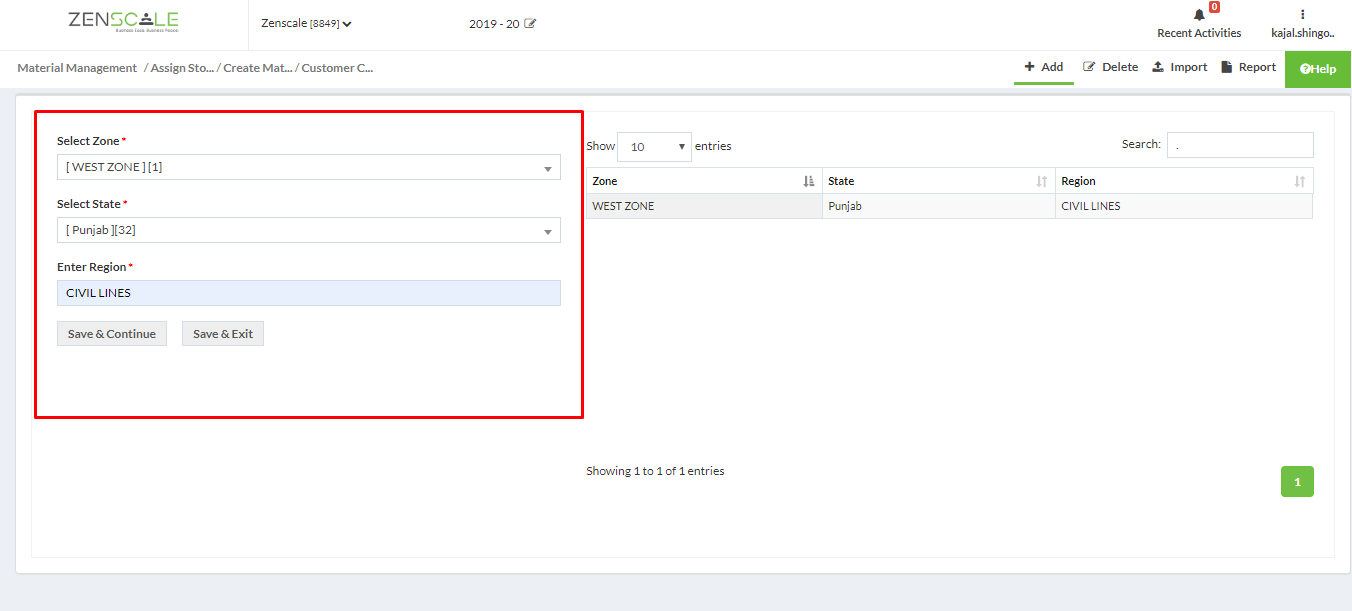 17. Now, click on Zone Territory.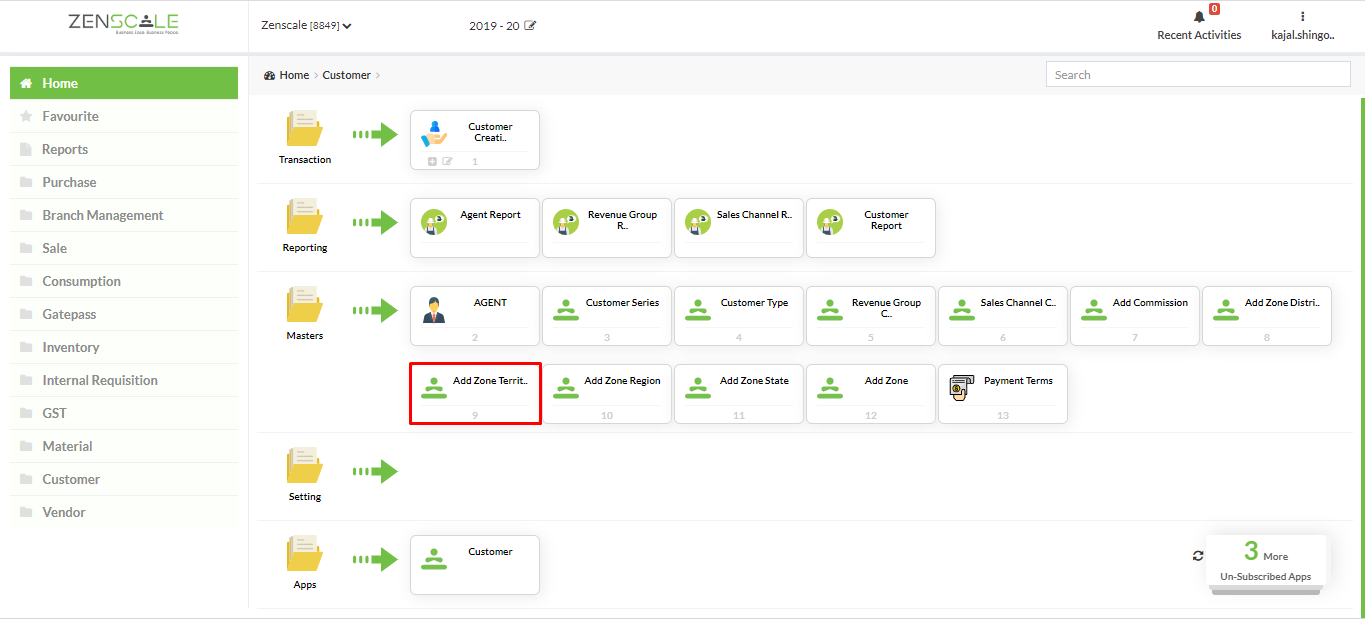 18. Select City > Enter Territory as shown below image.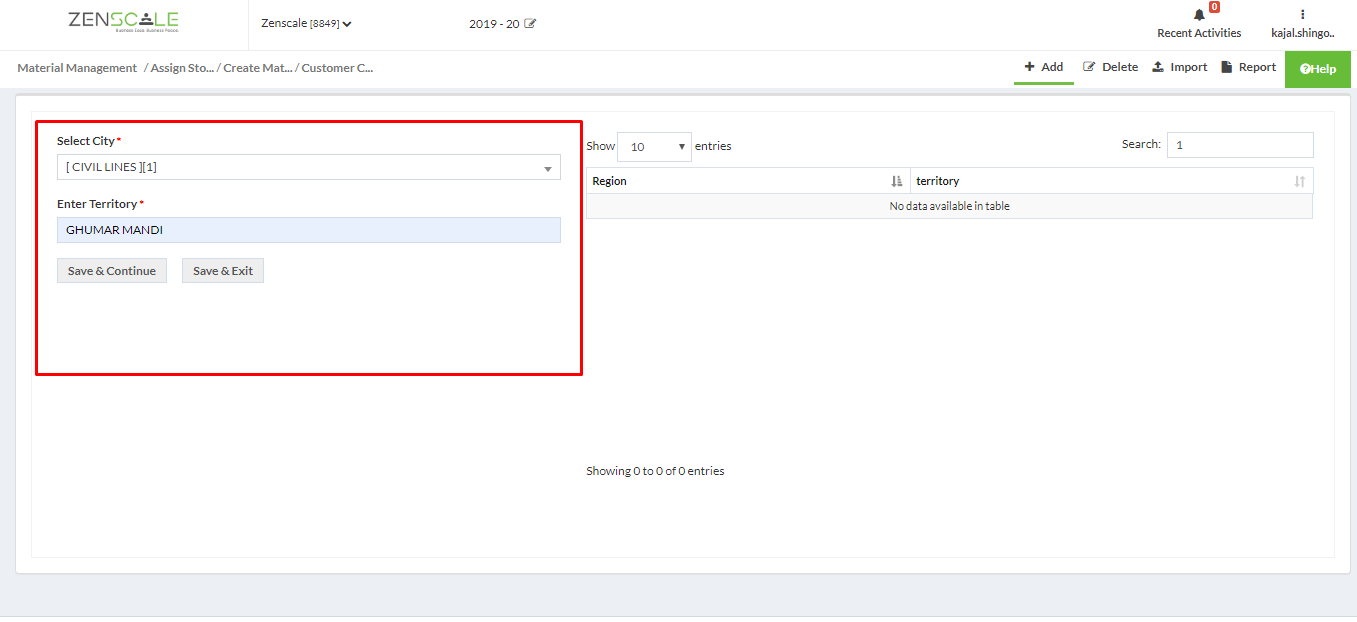 19. Click on Save and continue.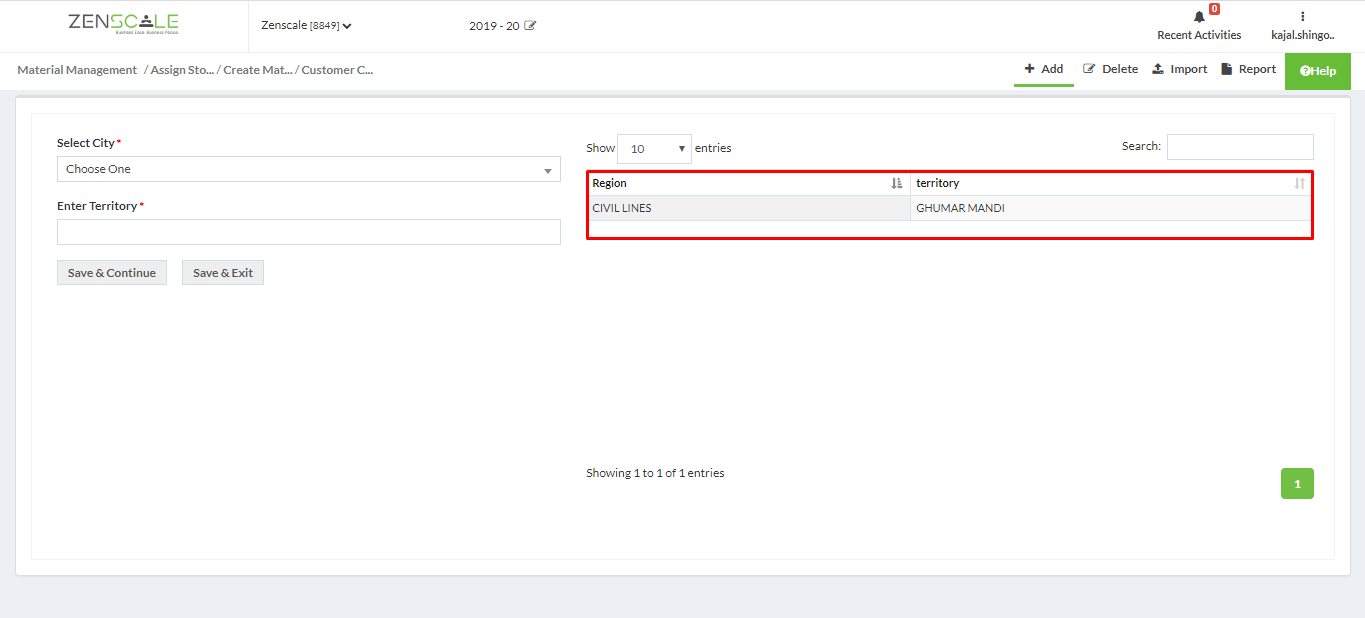 20. Click on Zone District.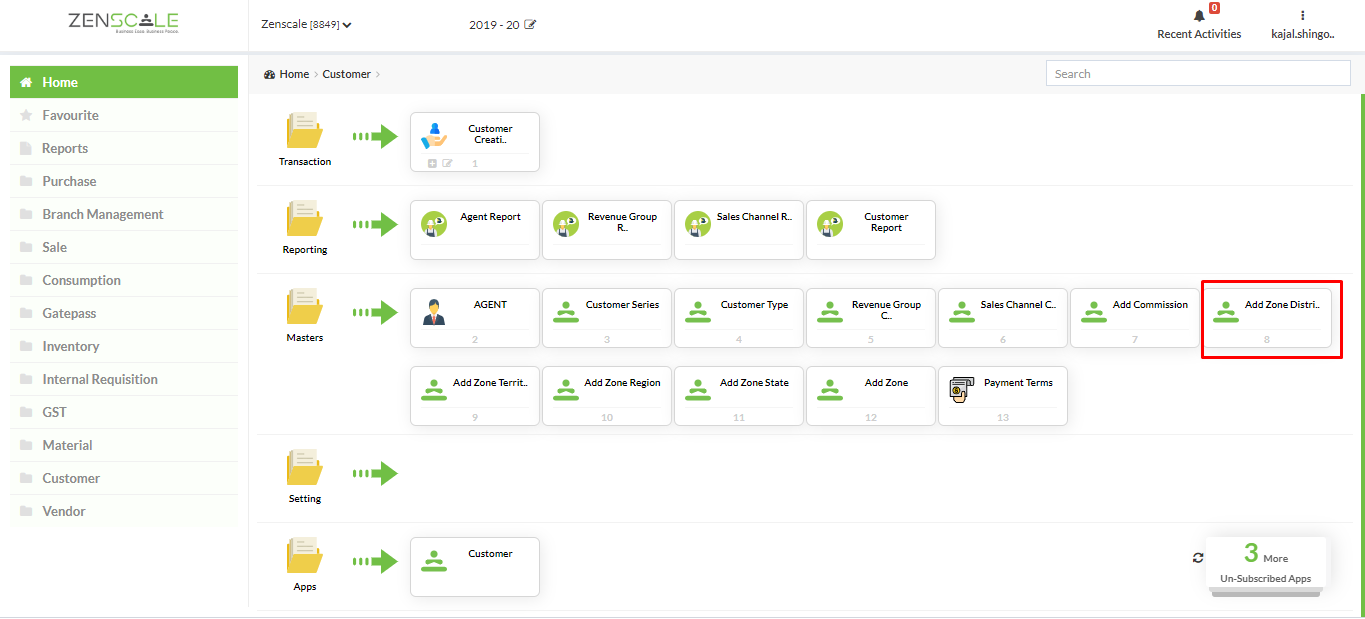 21. Select Territory > Enter District as required.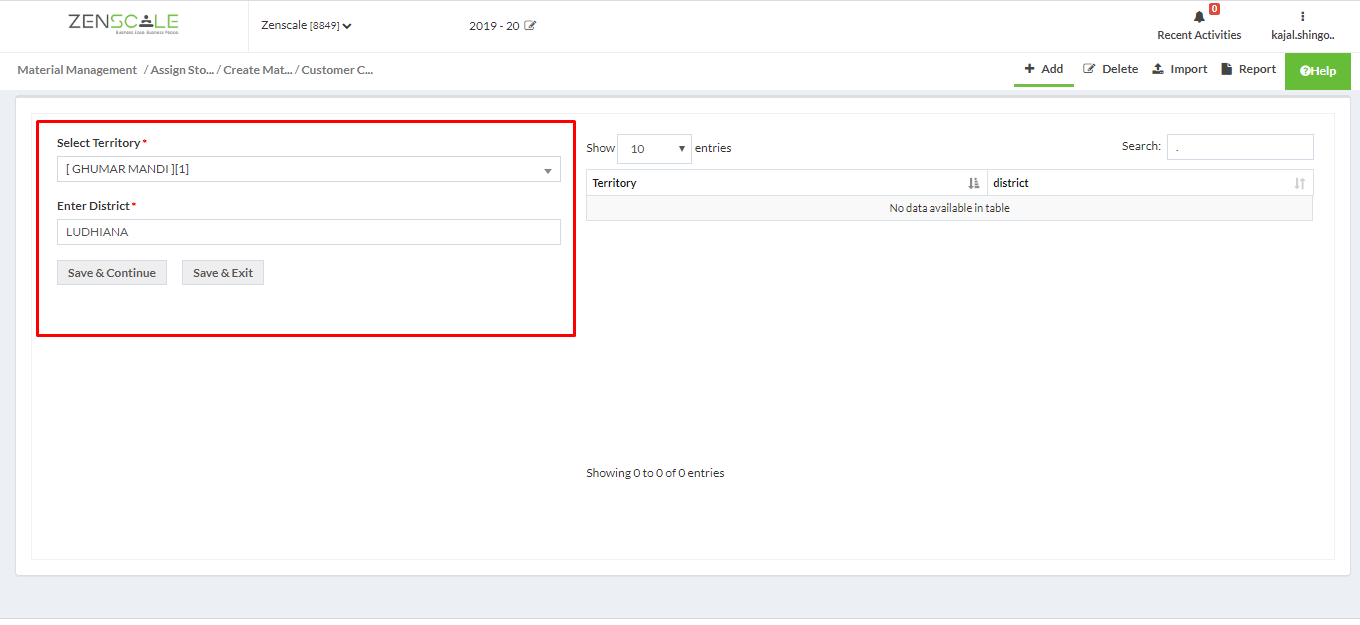 22.Click on Save and Continue as you can see zone district saved successfully.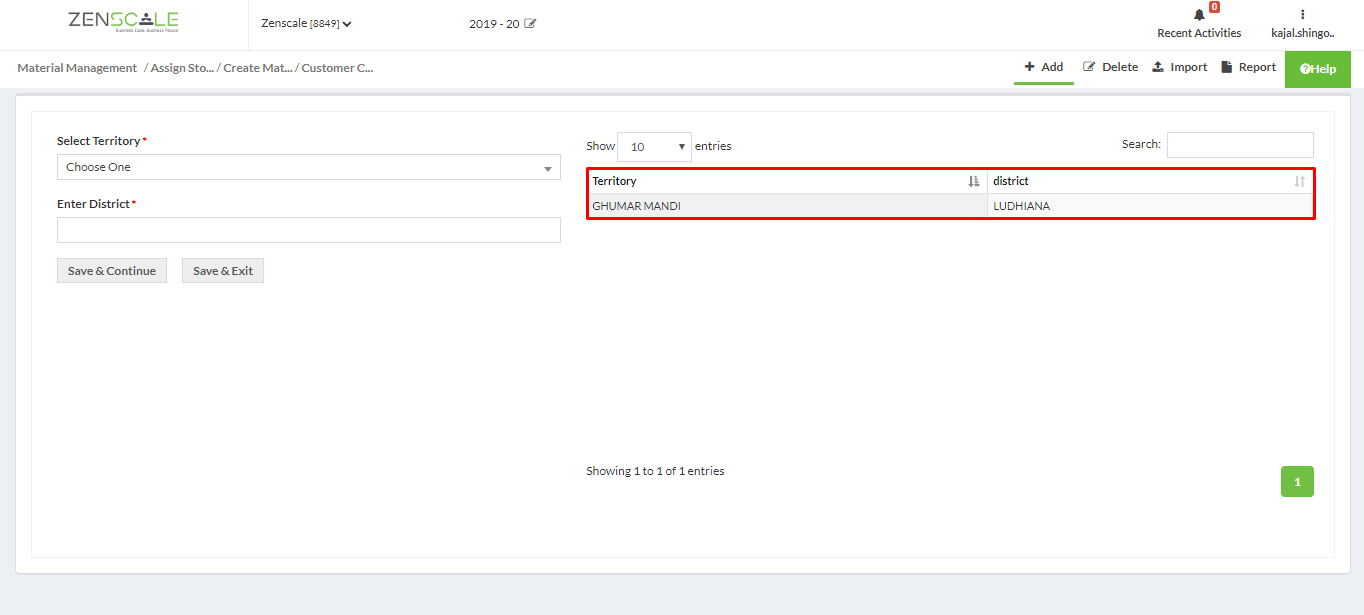 23. After master Creation, click on customer creation as shown below.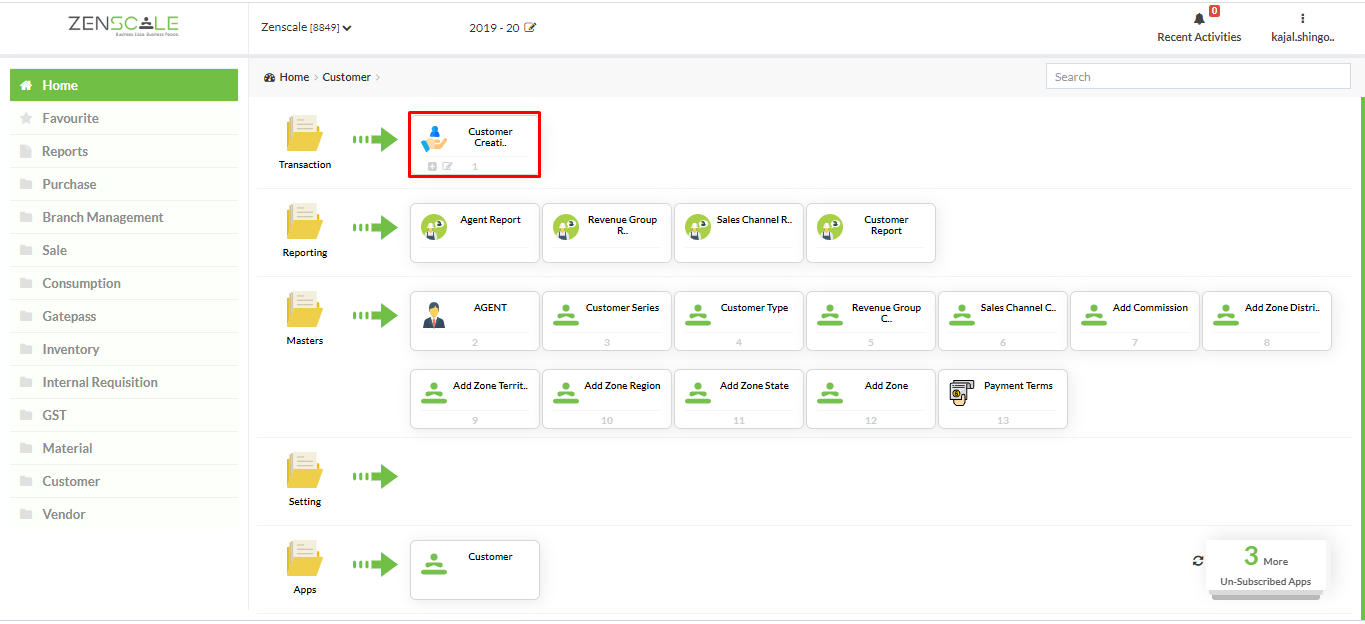 24. Enter customer name > Click on geographical mapping tab.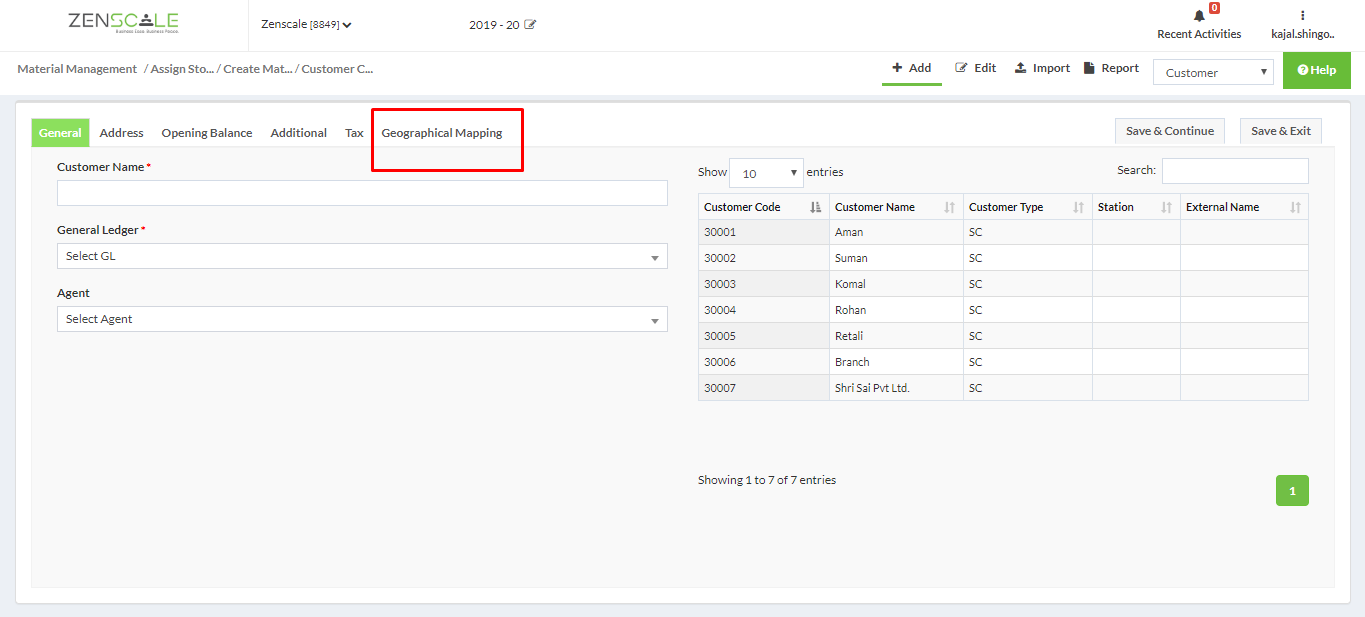 25. Select corresponding fields as you created masters and required for this particular customer.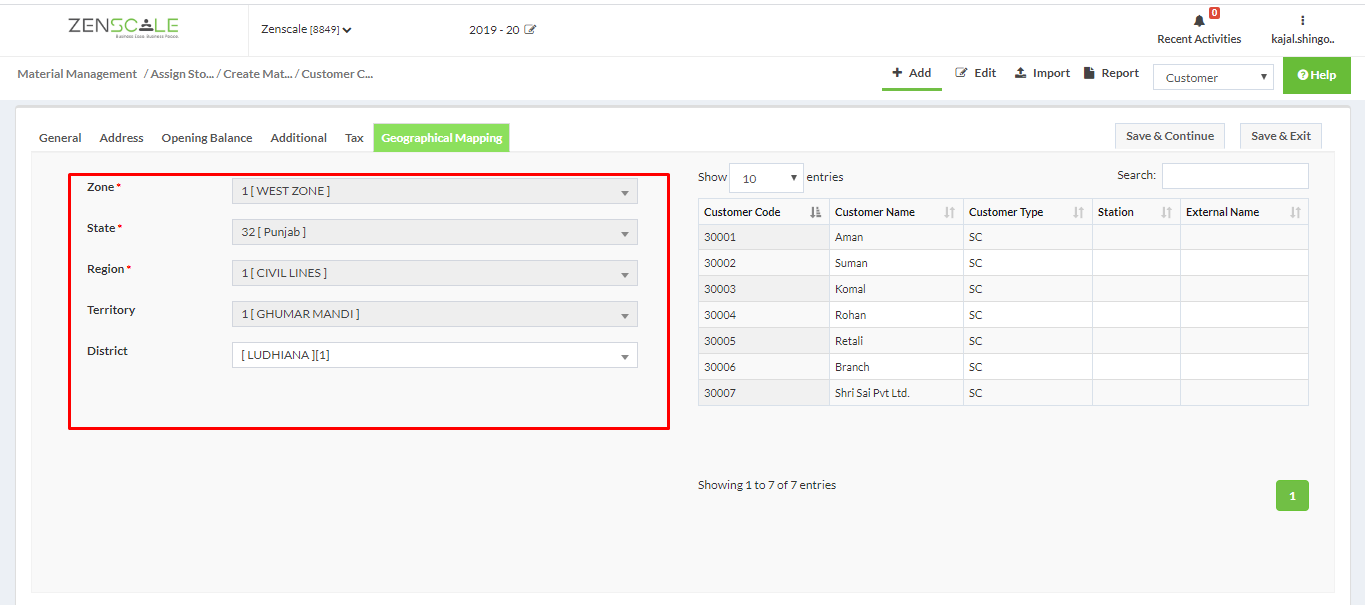 26.With Geographical Mapping selection you can see system analysis location of the customer in address section automatically.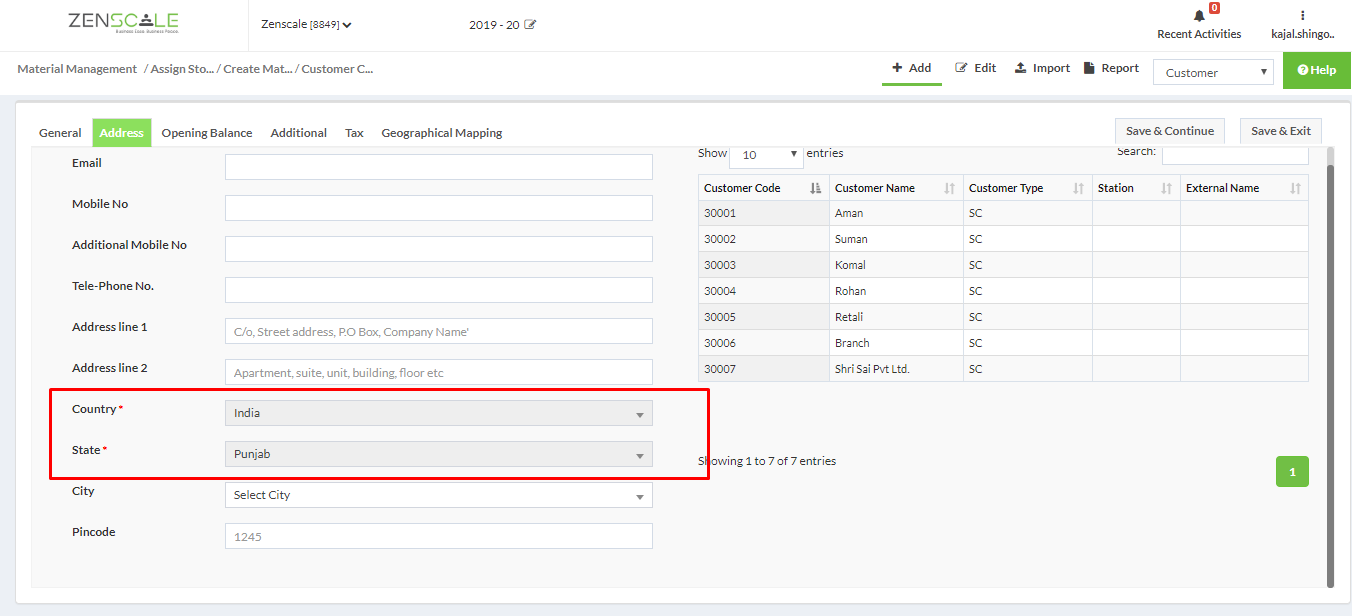 27 Click on Save and continue.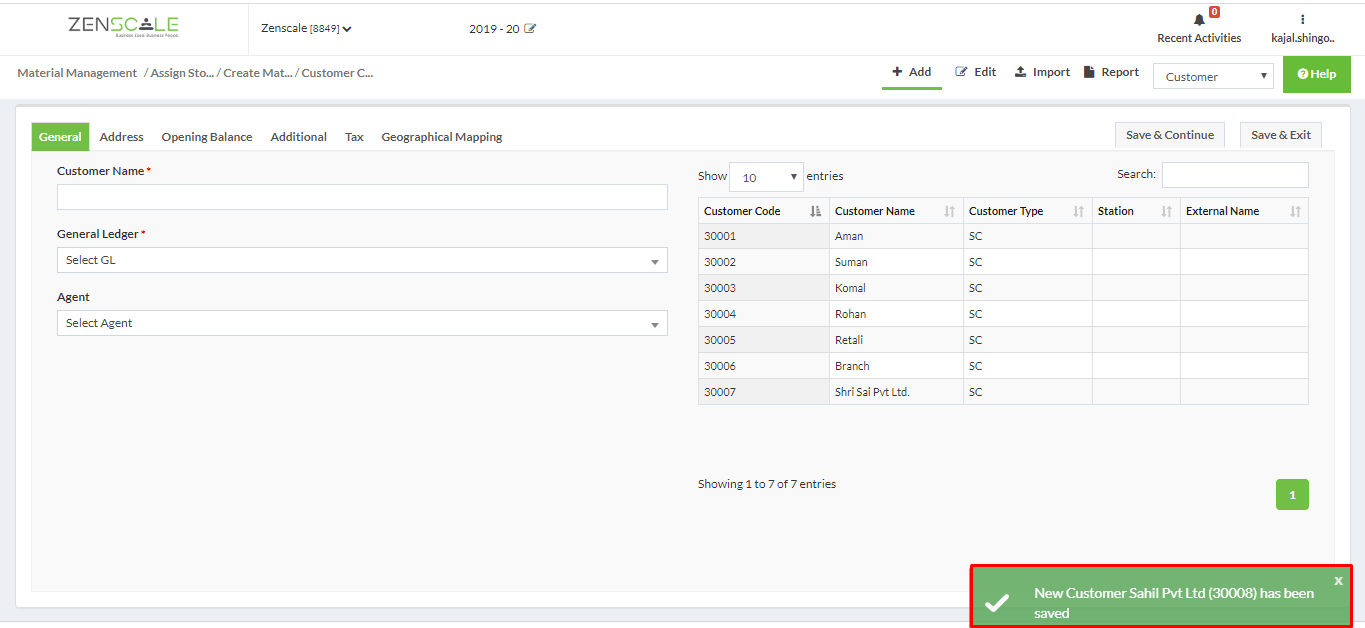 28. Click on report icon.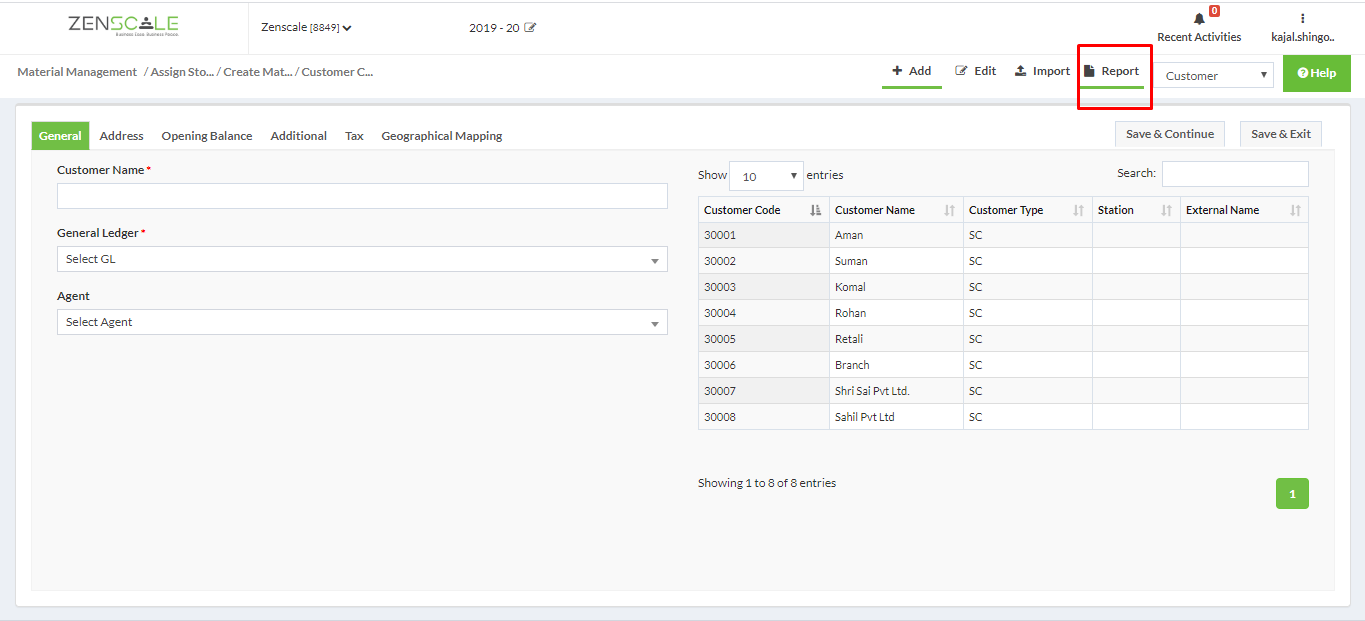 29. You can check complete detail of created customer and download the same in excel as well.