Updated by Implementation
What is Branch sale return ?
Branch sale return is a return sale transaction between child company to parent company in which the buyer company returns the purchased material.
Overview
Branch Sale return is the return by user to the supplier of goods form branch,it happened when the goods were not according to the specifications or damaged. if sale those goods on Credit bases our accounts payable also decreased.
In some cases buyer return goods with impunity, some of which may be damaged and which can therefore not be re-sold. In zen-scale system the feature help for the position that will continually assist.
Use cases
Suppose that there is a company Shri sai Pvt. Ltd. that manufactures shirts and they sale according to their order.Different types of fabrics are sale which the items are they brought from different vendors.Some times they find defected items or not according to their order with this feature, we provide them flexibility to raise return against their branch sale. So, according to their needs they find items and return if there are any issues in products.
This allows the company's management to see the magnitude of the returns that occurred. with the help both the companies can check and verify the transactions
Steps to be performed
Click on website
https://www.zenscale.in/mm/app_home_beta_new
1. The page will open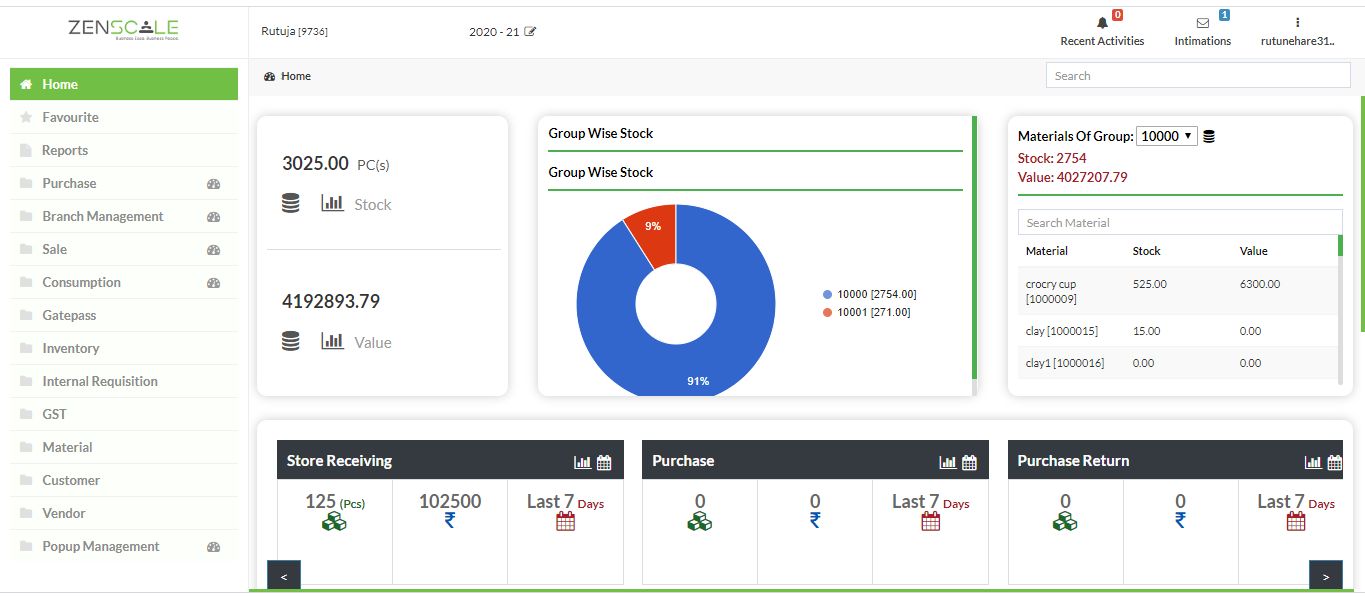 2. Click on Branch Management, it will show.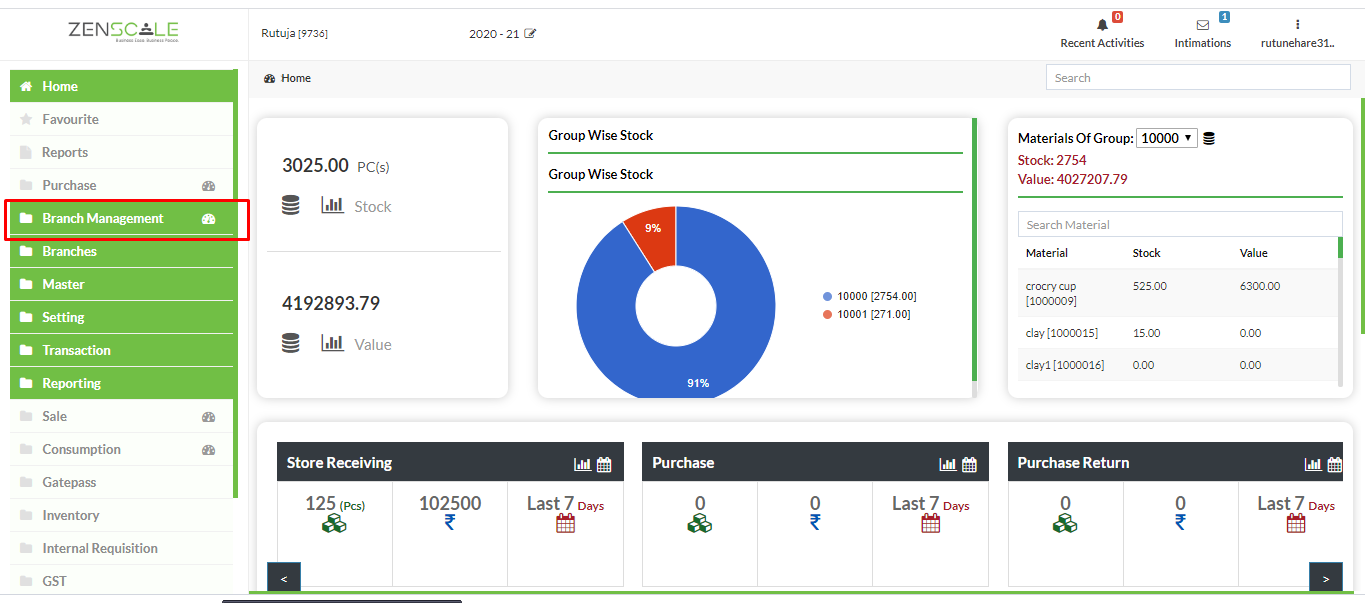 3. Click on setting, the page will show,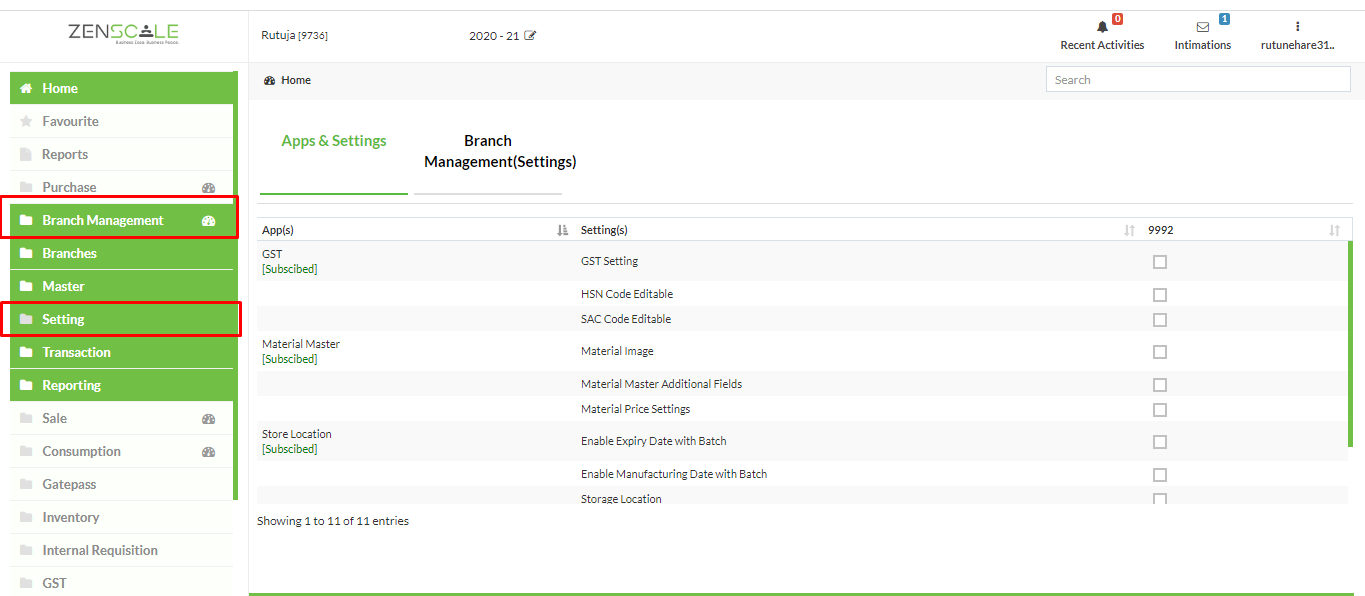 4. Then click on branch management and right click transfer location and branch sale/ purchase with in state.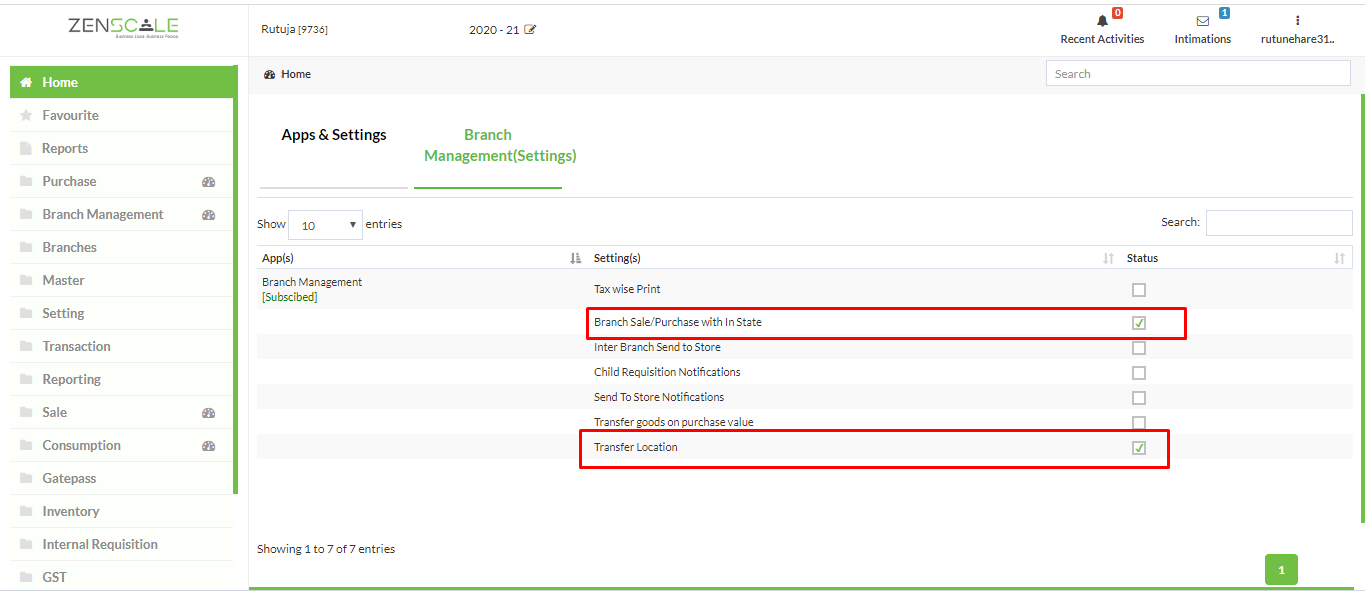 5. Click on transaction. it will show, click on branch sale return.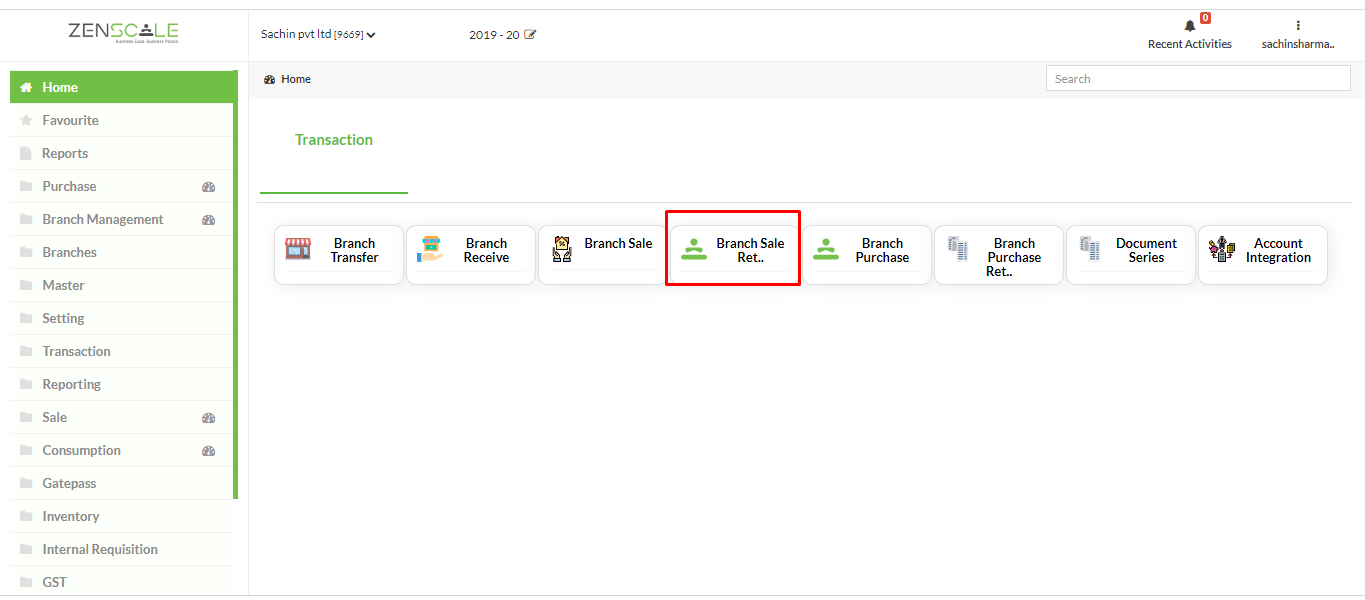 6. The page will open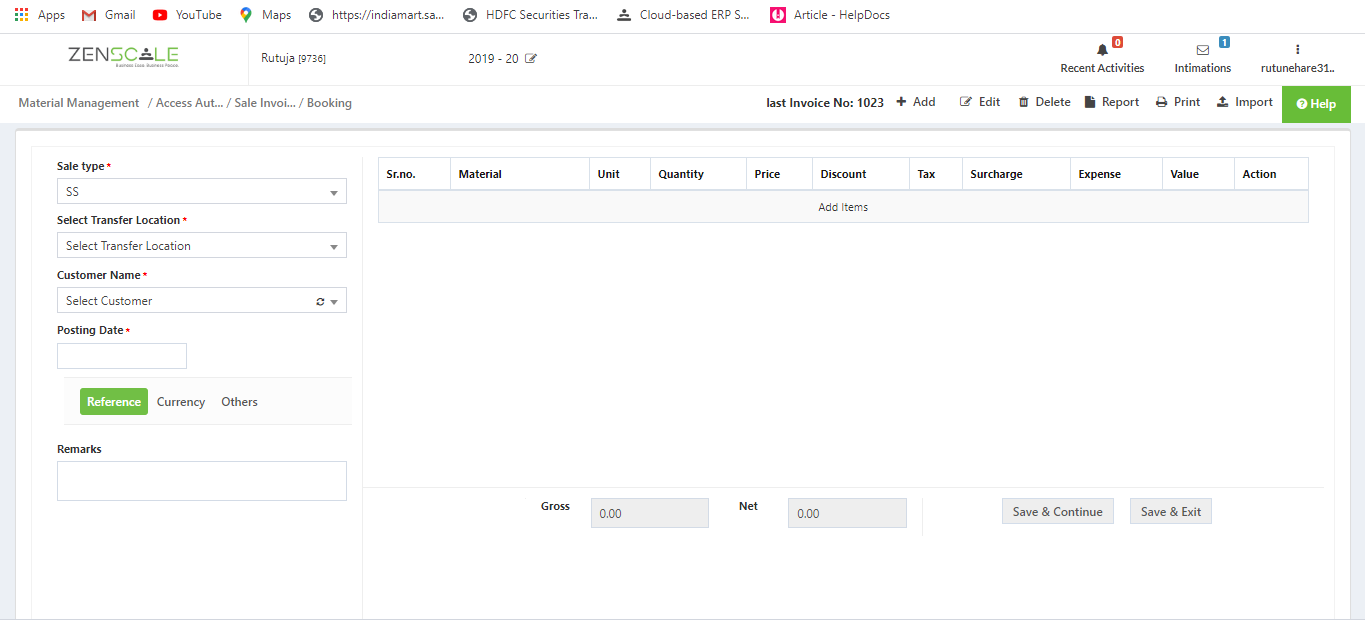 7. Click on sale type Select the material by searching material name and then press enter. Also add quantity and price and then click on add.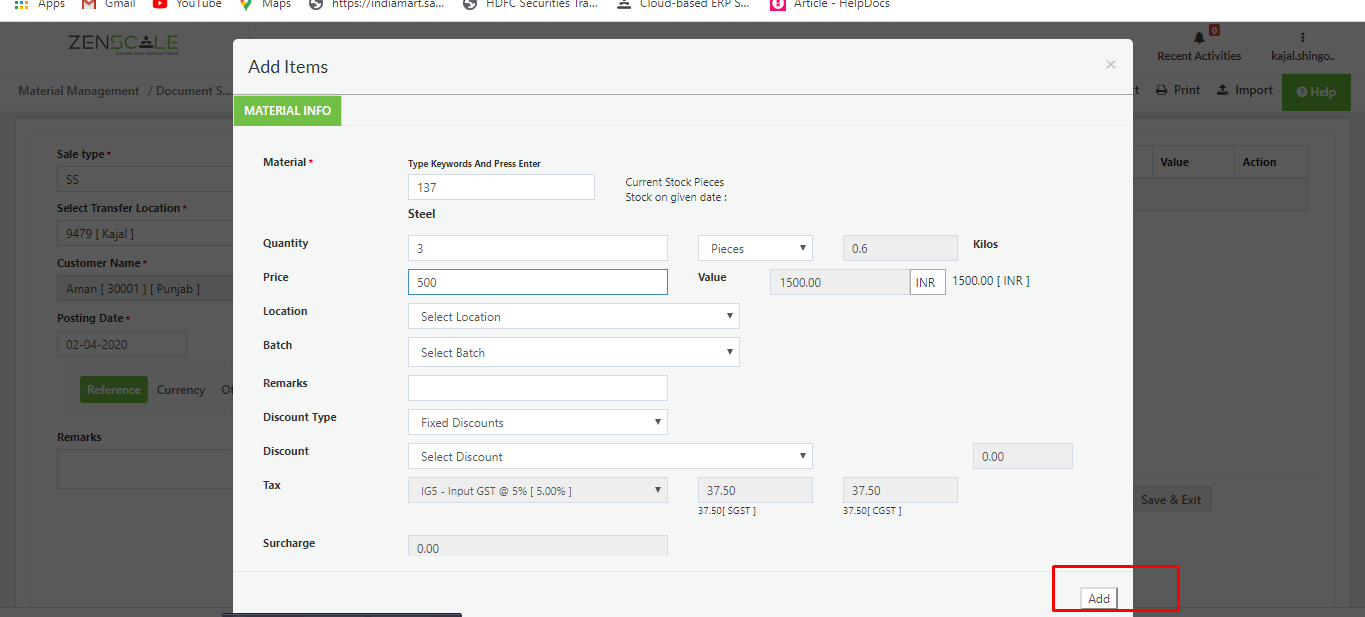 8. Then click on save and continue.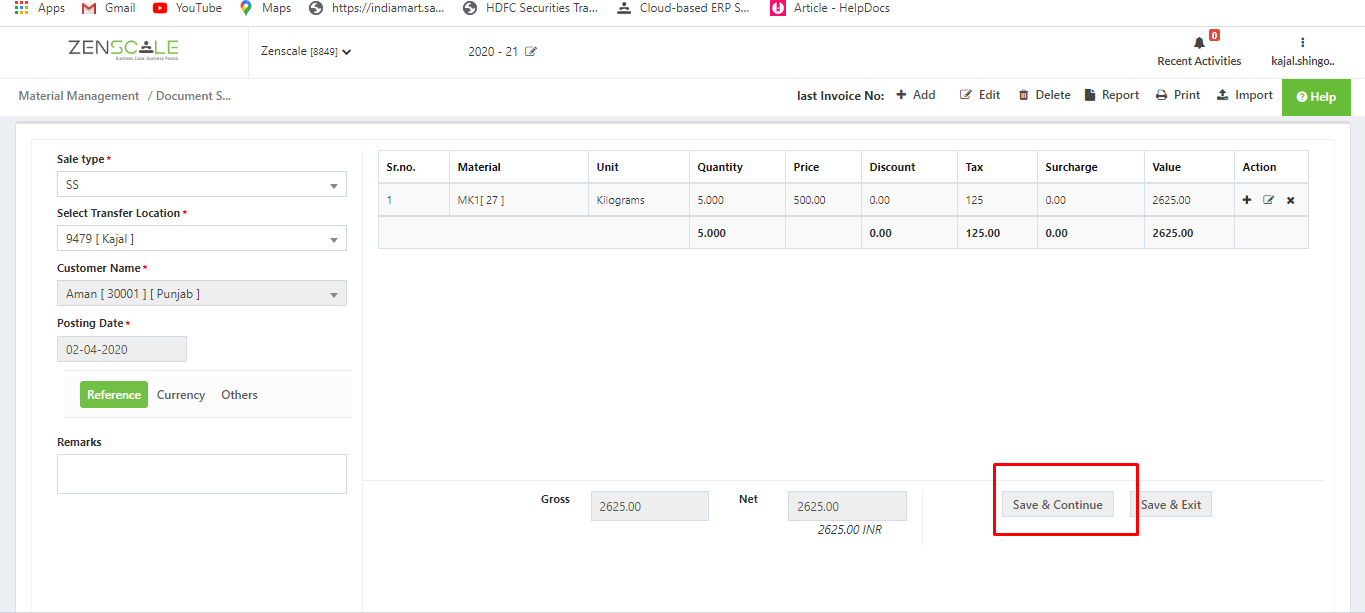 9. It will show, if we want to print the document , then click on "yes, print it".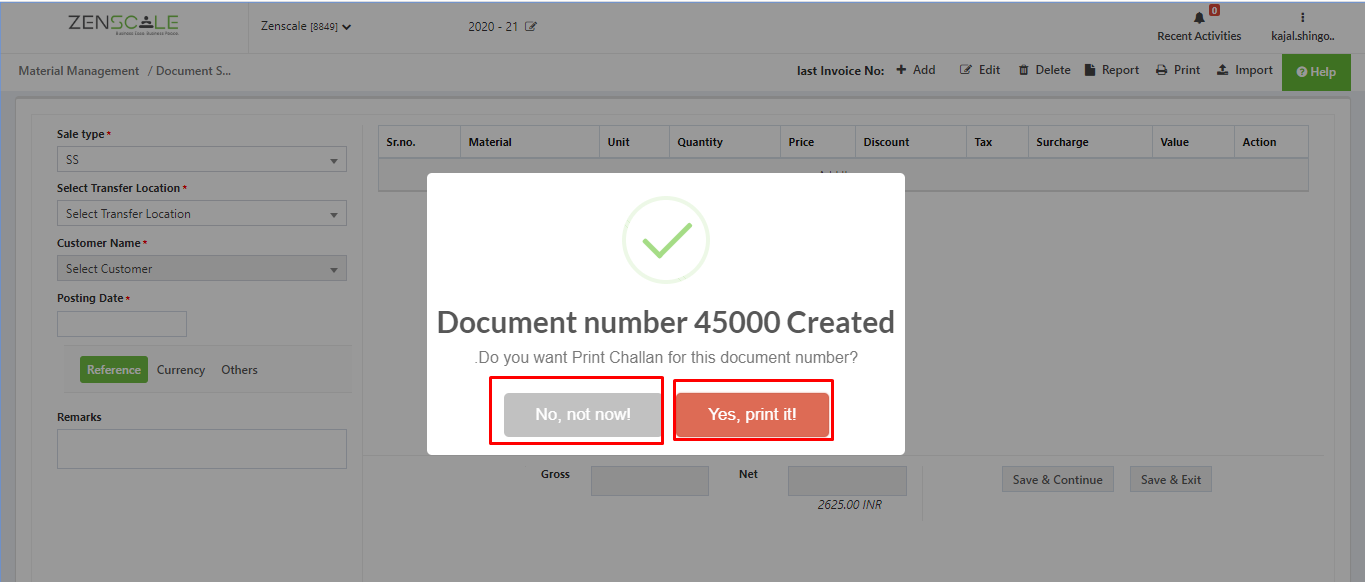 10.After that it will show the sales print base on the selected Print layout.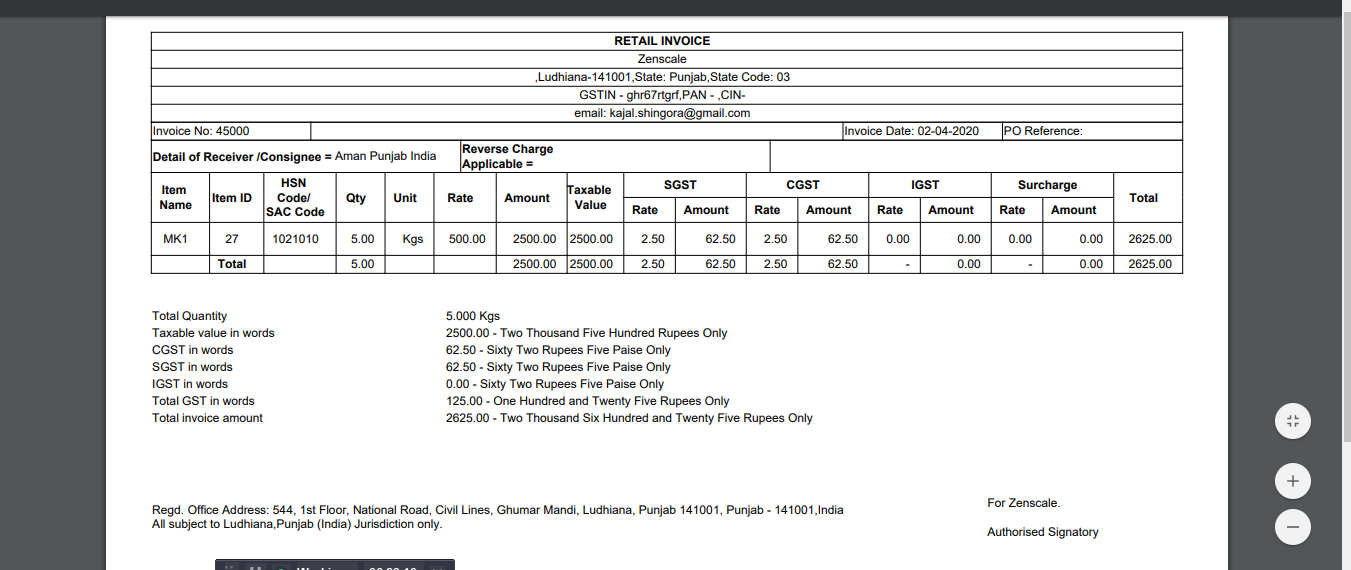 11. Click on report icon to check the saved documents.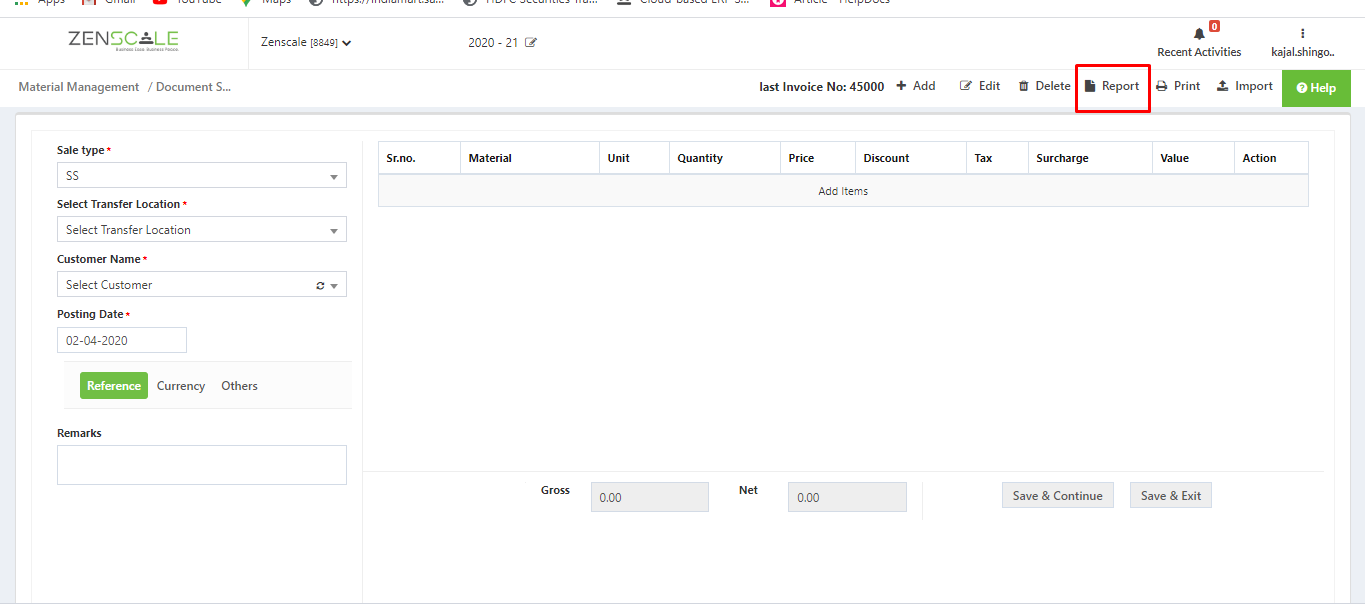 12. To get the print click on Print icon.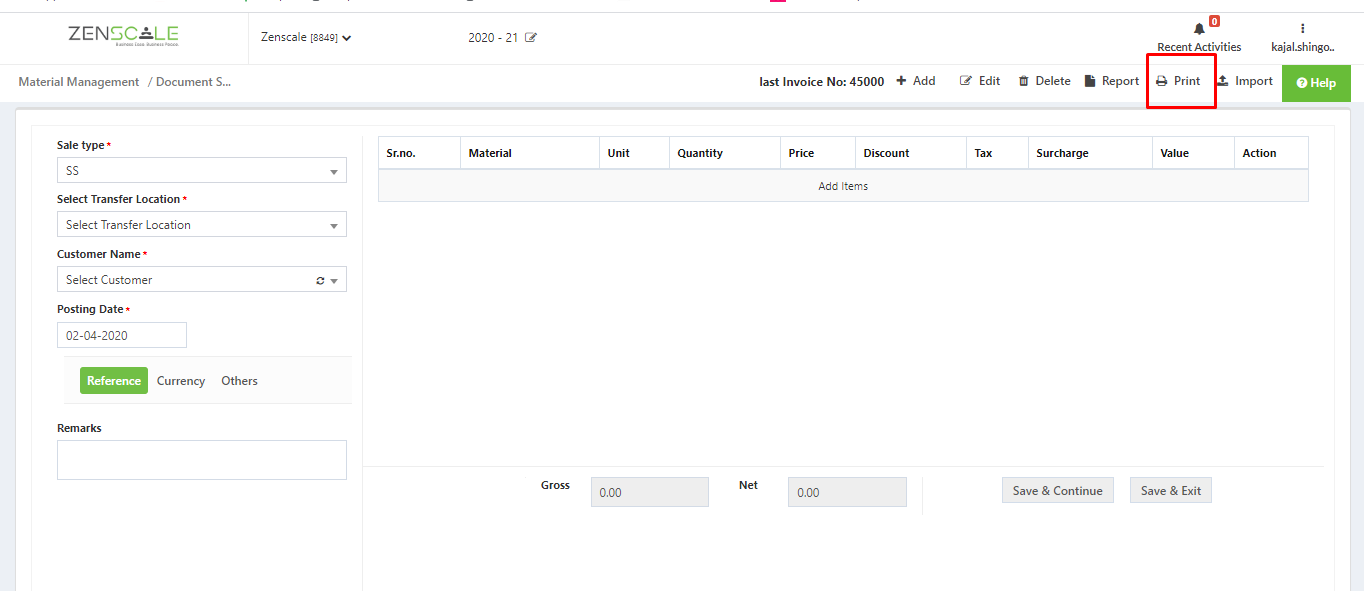 13. Select the created branch sale.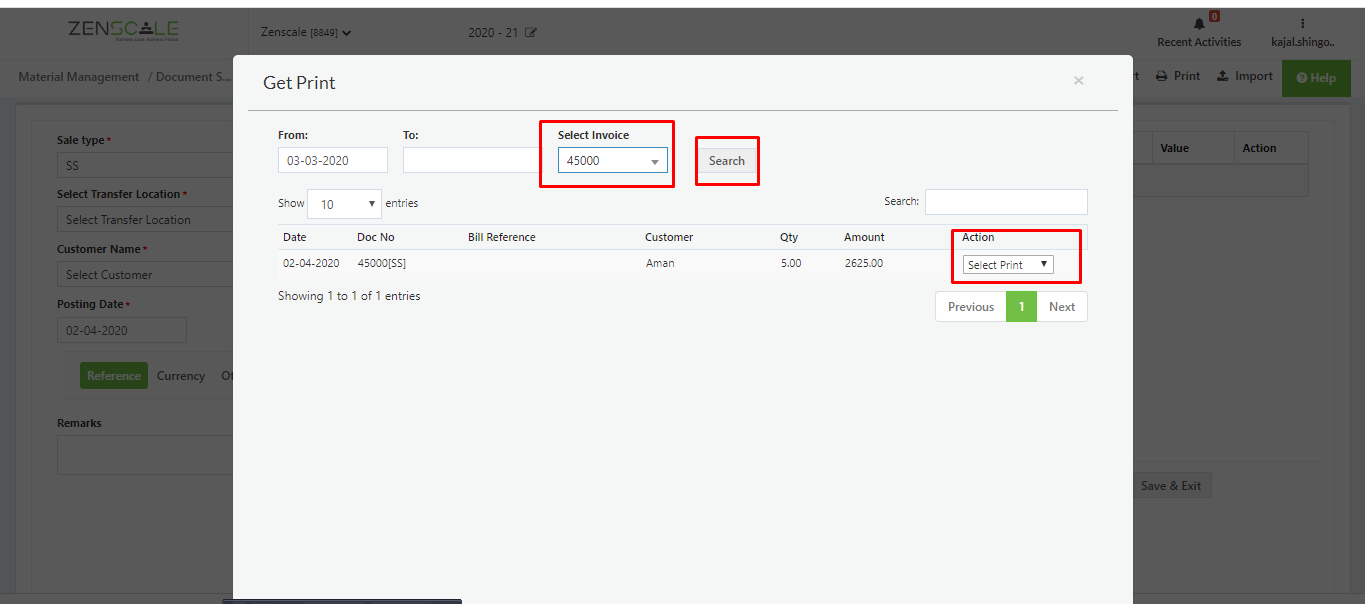 14. Click on action to get print.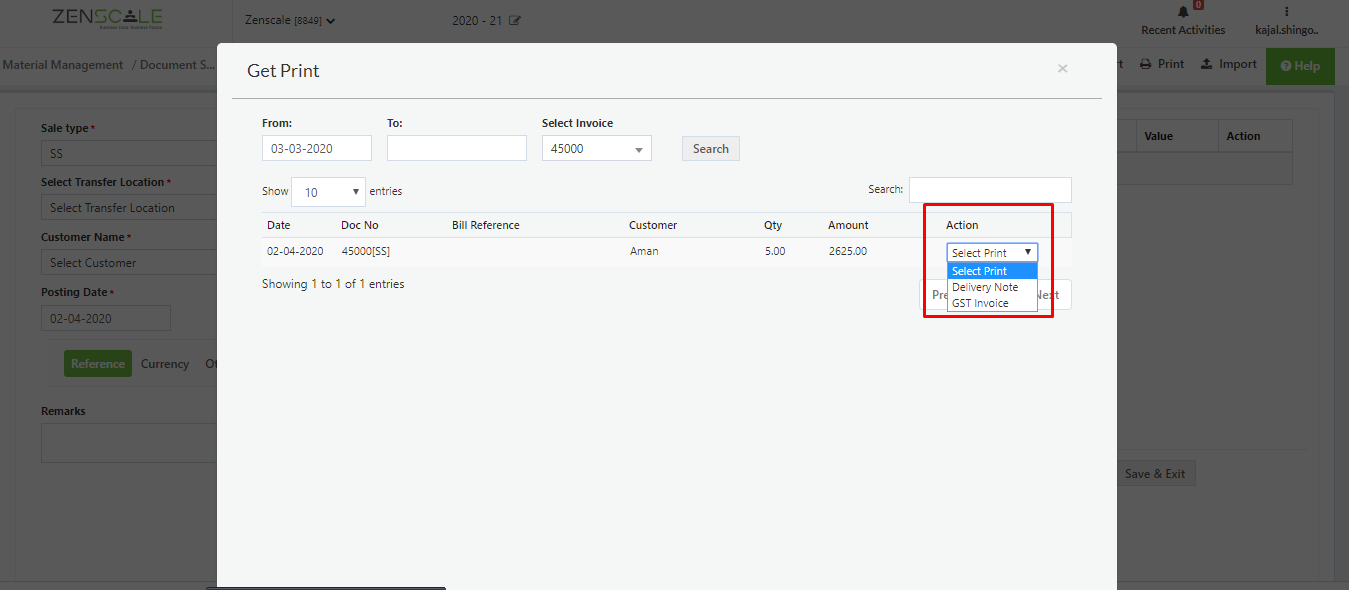 15. If we click on delivery note the print will show,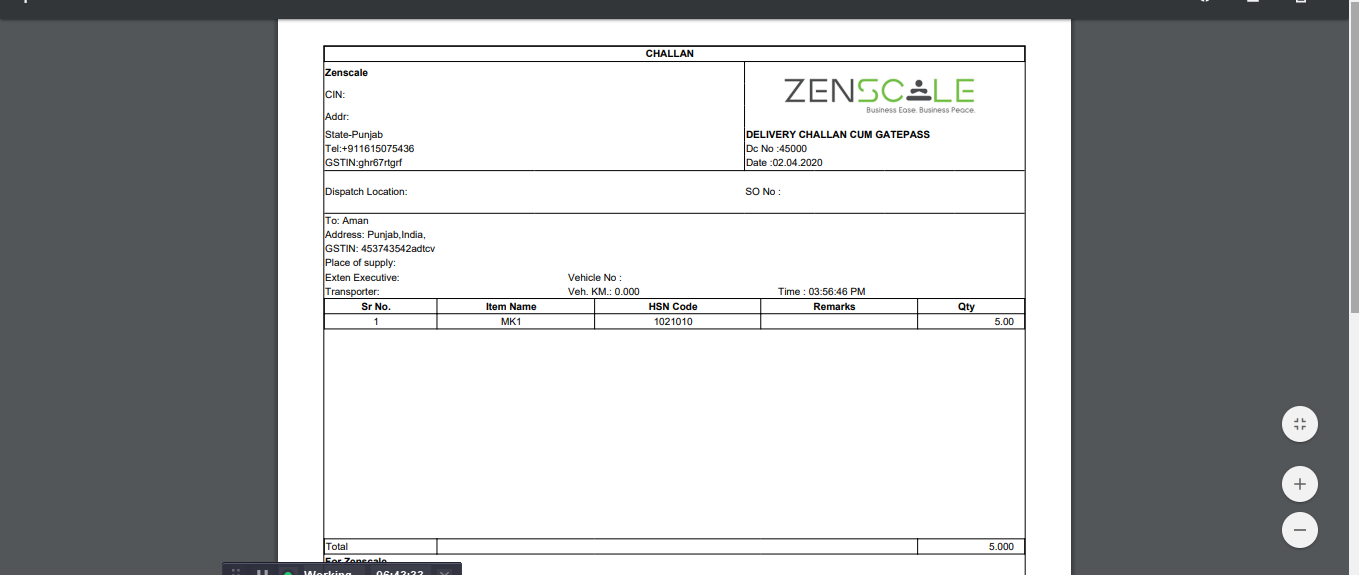 16. If we click on GST , the GST invoice will be show.